When managing a business, your electrical system is probably one of the last things on your mind. But having a steady and well-maintained supply of electricity is essential for the safety, comfort, and convenience of both your employees and customers.
Electrical work shouldn't be a DIY project, especially in a commercial building. You need a professional. When it comes to finding a commercial electrician in Mt. Juliet, you can trust Hiller's team of licensed electricians to get the job done right.
Serving Mt. Juliet for more than 30 years, our electricians are licensed and certified. They use the latest tools, parts, and technology to ensure jobs are done safely and effectively. And if our work ever doesn't meet the mark, we offer a 100% satisfaction guarantee; we'll make it right or your money back.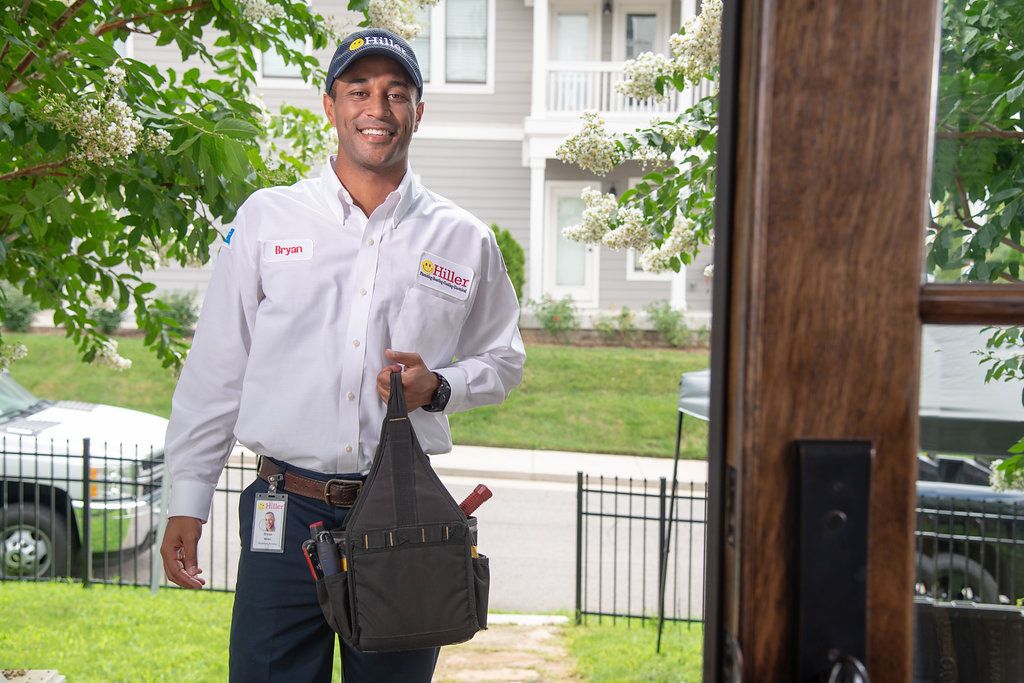 Hiller Commercial Electrical Work
There are many times to consider calling in a professional electrician to perform commercial electrical work. Maybe your circuit breaker continues to blow out without a clear cause, or you smell something burning in the walls. Even the lights in a section of your building can be slow to turn on or flicker while in use. All of these things can indicate issues with your electrical wiring, and our trained, licensed electricians respond to, diagnose, and fix these problems.
It's also good practice to have your electrical system assessed and maintained at regular intervals, even if it seems like nothing is wrong. We offer maintenance contracts to ensure your system stays up-to-date, is free of breaks and shorts, and that any potential issues get addressed.
Some of the key commercial electrical solutions we offer for our partners in Mt. Juliet include:
electrical engineering;

design installation of life safety systems;

audio/visual wiring for offices, conference rooms, and classrooms;

commercial electric lighting;

and much more!
From one business to another, we know and appreciate the time restraints you're dealing with. That's why our licensed electricians work around your schedule to ensure your business operations aren't interrupted while services are happening. And we'll do our part to ensure no one is harmed while we do electrical work and that installed features will be safe to use for years to come.
Commercial Electric Lighting Services
Proper lighting in commercial buildings is critical for a number of reasons. It helps workers and visitors see better and feel more comfortable in shared spaces. Installing appropriate lighting can eliminate safety hazards in the workplace, too.
Hiller specializes in all aspects of commercial lighting, including maintenance, retrofits, and design for both interior and exterior projects. Our commercial lighting team stands ready to serve our valued customers in Mt. Juliet using the latest technology and training. They help your building stand out and attract customers from the outside while providing reliable and effective lighting inside.
The Hiller Difference
Choosing a service provider for your commercial electrical work is a major investment, so it's important to pick a partner you can trust. When you work with Hiller in Mt. Juliet, you receive peace of mind and a lot of benefits:
All of our work comes with a 100% satisfaction guarantee.

If you aren't happy with the services you receive, we'll make it right or give you your money back.

We're open 24 hours a day, seven days a week, including on holidays.

No matter when you have an electrical emergency, we stand ready to send out a licensed, trained, and experienced electrician to fix it.

We don't charge diagnostic fees

. Many companies charge as much as $99 just to assess your electrical system — with us, it's free. 

We offer True Transparency Pricing.

You'll always get an itemized list that breaks down the cost of services performed and the parts purchased. Plus, most of our routine services are covered by a $199 labor charge, and you'll always pay fair market price for parts.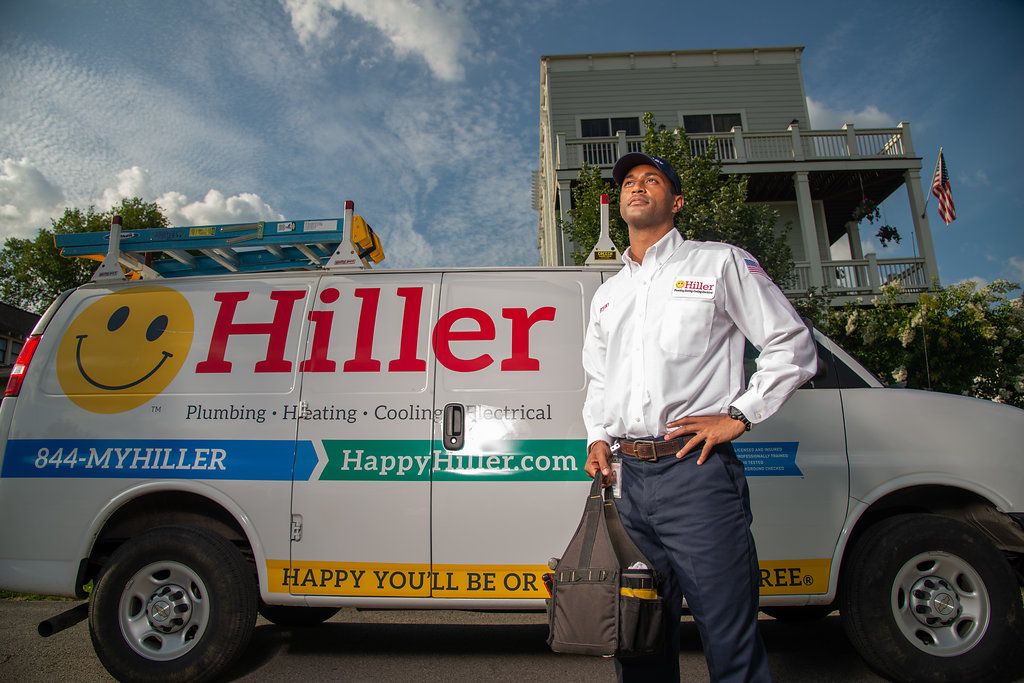 Get in Touch
Ensuring the safety, security, and reliability of your electrical system is critical for any commercial building. When you're looking for industry-leading expertise, a team that cares about you and the flow of your business is the right option. We provide a 100% satisfaction guarantee, all at a fair price; look no further than Hiller in Mt. Juliet, TN.
Contact us today to get an estimate of electrical services for your commercial building!
Mt. Juliet Plumbing, HVAC & Electrical Services

(615) 292-6110

Mt. Juliet
TN, USA
Trusted Electricians in Mt. Juliet, TN