Commercial Electrical Services
Hire Hiller's certified electricians for your office wiring, lighting and any other electrical work. Technicians you can trust. Service with a smile.
Request an Appointment

100%
satisfaction guarantee
over 1 million
service calls since our first in 1990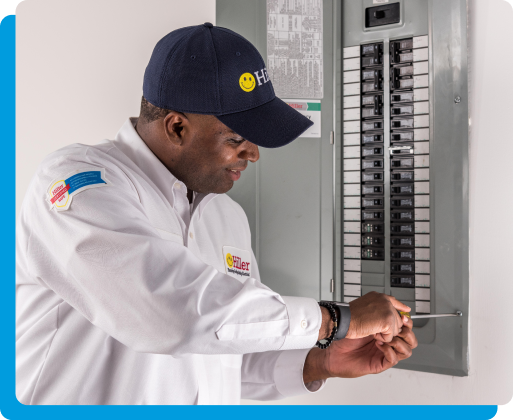 Trusted Electrical Services
Commercial Electricians With a Smile
Hiller is your trusted source for premier commercial electrical services. Our expert commercial electricians deliver safe and efficient solutions for your building, ensuring your business operates with confidence. From troubleshooting and repairs to installations, we handle all electrical challenges, minimizing disruptions and prioritizing safety.
Our skilled commercial electricians are equipped to handle any electrical challenge, ensuring your systems operate at their best. We understand the importance of reliable electrical infrastructure for your business and provide prompt solutions to minimize downtime and maintain safety. Whether you need repairs, maintenance, or installations, our team has the expertise and attention to detail you can rely on.
Looking for professional electrical installations or upgrades? Our experts will guide you through the process, tailoring solutions that meet industry standards and your specific needs. With transparent communication and competitive pricing, we prioritize customer satisfaction.
save money in the long term
Our Advanced Commercial Electrical Solutions
Whether it's an emergency repair or a scheduled maintenance, Hiller's expert
Electricians are highly experienced in all aspects of these services

Hiller does a great job and they are on top of servicing our commercial property!
Mike S – Nashville

Hiller is our go to for HVAC, Electric, and Plumbing. Professional and the staff enjoys working there.
Paul – Nashville
Why Choose Hiller?
At Hiller, Care is Our Core Value™. When you sign up for HVAC services with Hiller, you'll not only get great heating and cooling services at great value—you'll get great customer service, too. That means honest evaluations and an individualized approach to your unique situation. We didn't become the biggest plumbing, HVAC, and electrical company in Tennessee by accident.
Frequently Asked Questions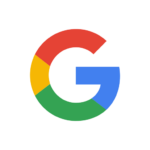 I always appreciate the professional and honesty of Hiller employees! It is also great that they find a way to get you on the schedule when you have an emergency.
Jeremy C.
Give us a call or contact us to request an appointment today!