Commercial Plumbing, Electrical, and HVAC Services Near You
Businesses of all types have enough to worry about—their plumbing, electricity, and HVAC systems shouldn't be among them. That's why you need Hiller and our expert technicians.

Why Choose Happy Hiller?
Care is Our Core ValueTM
Certified Professional Technicians
Family Owned and Operated Since 1990
Happy You'll Be
Or The Service Is Free™
Commercial Services for Every Plumbing, Electrical, and HVAC Need
Hiller isn't just a home services company. We're a full-service plumbing, electrical, and HVAC one-stop-shop for businesses too!

From Our Customers
"After attempting to fix my light fixture myself, Happy Hiller was able to repair it quickly and at an affordable price. Excellent service, they come highly recommended."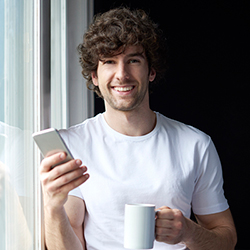 Sean Johnson
Clarksville, TN