Begin a rewarding
career journey
You're an individual, with a unique personality, skills and abilities like nobody else – and that's the way we want you to stay. With so many ways to contribute at Hiller, chances are good you'll find a way to do what you love. We need the best of the best to create happy experiences for our customers, and we expect nothing less from our team. Thanks to TruProComp™, Hiller is able to offer competitive wages, with top of the line benefits including medical, dental & vision insurance, life insurance, disability insurance, 401K with company match, profit sharing, employee assistance program and paid time off days.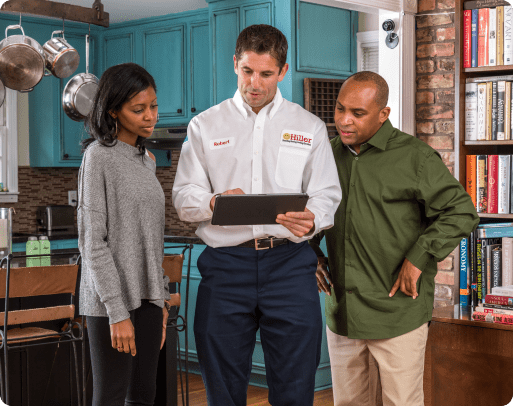 View Available Job Openings
Be America's Best home service company by providing care, growth and opportunity ensuring every team member is happy
Many Ways to Join the Team
See our list of available job openings below. All team members receive TruProComp™ plus Employee
Benefits. Once you find the job you are interested in, read more about it and apply directly online.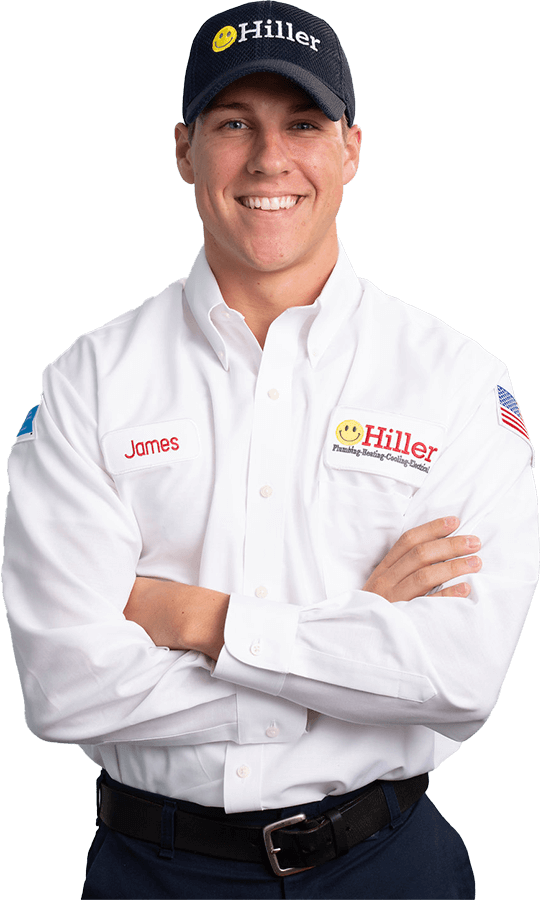 Plenty of Advancement Opportunities
A growing business means you have more room for professional growth.
Training by the best instructors
Total Tech
At Hiller, we know how to train you to be one of the top technicians in the industry – even if you're starting from scratch! In fact, we even have our own trade school, Total Tech, to teach the next generation of technicians and allow industry veterans to continually learn the latest skills.
Total Tech offers a unique approach to learning that pairs classroom instruction with hands-on laboratory work in a 15,000 square foot, state-of-the-art facility. Our HVAC Install, HVAC Repair, Plumbing, and Electrical courses are taught all year round by the best instructors in the business. We'll make sure you have all of the tools you need to succeed.
What Our Team Members Say
We let our team members do the talking for us.

"My favorite part about working at Hiller is the workplace recognition, friendly environment, and ethical practices. I love that the team members we employ are second to none. It makes coming to work a home away from home."

Caden Malone,
Project Manager, Nashville

"From the day I walked in the door, I felt like this was a family and it's still true a year later. Every single person wants this company to succeed and works together to make sure our name stands out!"

Brandy E.,
Call Center, Corporate

"Hiller stands behind their work and will do the right thing no matter what. Hiller values their employees and provides them with the tools needed to do a solid job for the client and support their families."

Todd L.,
Service Manager, Huntsville
Ready to Join a Rewarding Team?
Feel free to view our current job openings here. You can also call or email us at