Generators
Minimize common worries during storms and keep your family calm and safe, ensuring that important appliances and medical equipment stay powered.

Never Lose Power In Your Home with a Whole Home Generator
What would happen if you lost power for a few hours, days, or weeks? You probably don't want to think about it. Life happens, however, and sometimes an emergency means the power goes out for longer than a few minutes.
A home generator can keep your refrigerator, lights, and vital medical equipment running even if the power goes out for days. Whether it's installation, repairs, or routine maintenance, the professionals at Hiller have your generator needs covered. As a Generac and Kohler Authorized dealer, Hiller brings peace of mind to our neighbors in Tennessee, southern Kentucky, and northern Alabama. Our full line of reliable generator products are backed up by world-class service and support.
What are Standby Generators?
A whole home generator is a system that can provide backup power in the event of a power outage via two primary fuel sources: natural gas or propane. Available in a wide array of sizes, generators can work to power your whole home or temporarily keep your refrigerator and lights on.
At Hiller, we offer plenty of options that you can choose from based on your needs and what's important to you.
Standby generators—unlike portable ones—are permanently installed. You don't have to store them in a garage or shed, and they don't need to be hooked up when you need power. Installation of standby generators involves attaching them to the side of your home. They provide power on-demand once a power outage is detected.
Standby Generator Benefits
In addition to reliability, standby generators can help keep you, your family, and your home safe. When your home is equipped with a standby generator, you can rely on:
Continued use of critical medical equipment
Appliances that keep running
Flood prevention with a powered sump pump
Quiet operation that can power your whole home
In addition, a generator can ensure your family remains calm, safe, comfortable, and sheltered during severe weather events such as thunderstorms or ice storms.
How do home backup generators work?
Whole-home generators can detect a power outage as soon as it occurs. Once the disruption is detected, the generator turns on automatically and delivers backup power to your home. Home generators are designed to run until the electricity returns—whether that's two hours or two weeks.
Generac Generator Installation and Service
We are a Nashville Generac generator authorized sales and service dealer. This means that we have access to the full Generac line of equipment and parts. We install, repair, and service any Generac generators. We have trained technicians who can maintain your generator as needed for years to come. Rest assured, we have all of your Generac needs covered. Already own or purchased a Generac generator? Our generator experts can help you get it installed safely even if you didn't purchase it from us.


Kohler Generator Authorized Dealer
Hiller Plumbing, Heating, Cooling, & Electrical is a proud Kohler Generator Authorized Dealer. Kohler generators provide immediate power to your home or business in the event of an outage. Hiller offers Kohler generators in all our service areas, including:
Nashville

Murfreesboro

Columbia

Clarksville

Cookeville

Dickson

Jackson

Knoxville

Memphis

Huntsville, AL

Bowling Green, KY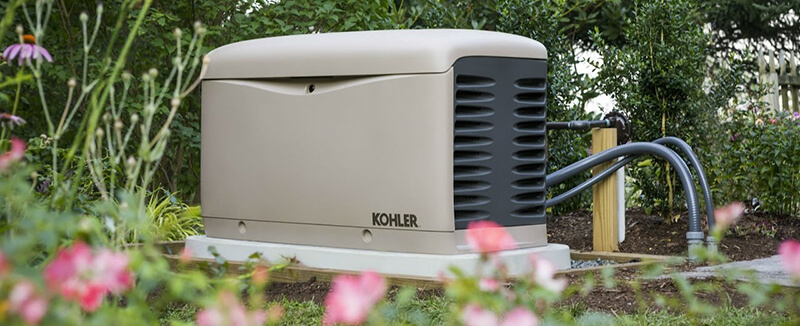 Schedule Your Home Generator Appointment Today with Hiller
Whether you're considering buying a new Generac or Kohler generator, have questions about whether or not a generator is right for you, or simply need service for your existing generator, call Hiller today. Our service technicians can help answer your questions and ensure your equipment is ready for the next time you need it.[vc_row][vc_column][/vc_column][/vc_row]