The Hiller Story
Family Owned and Operated Since 1990

Care is Our Core ValueTM

At Hiller, everything we do is driven by our WIN5 philosophy. We believe that our business is only successful when our five groups win–our customers, employees, company, communities, and vendors.
Additionally, we make our services even more valuable by how much we care. We aspire to deliver the kind of customer experience that Jimmy Hiller provided when he started the business, based on caring deeply about his customers. Care means living up to the following standards of customer-focused behavior:
Personal attention and integrity
Professional ethics
Technical expertise
Willingness to exceed expectations
An obligation to stand behind your work
A commitment to being a motivated, purposeful, and hard-working individual
Family Owned and Operated Since 1990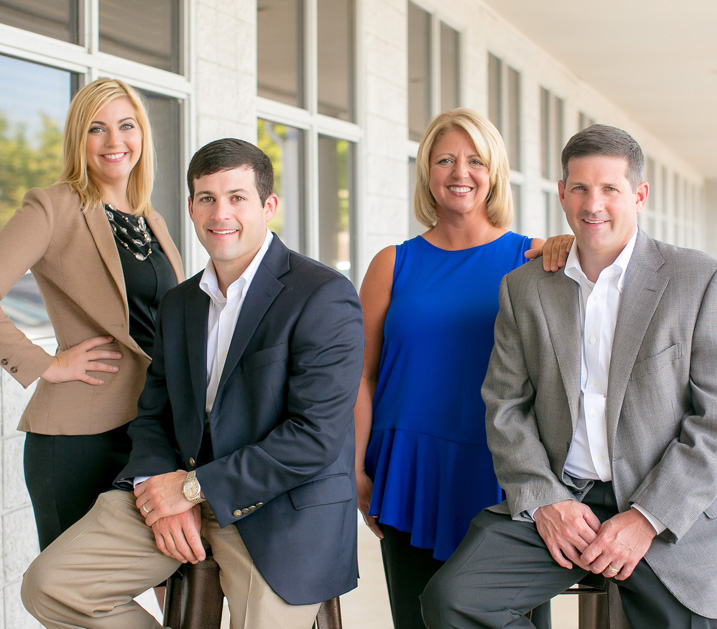 Like many home service companies, Hiller started out as a one-man, one-truck operation.  Launched in 1990 out of a duplex in Antioch, TN, with just $500 and a single employee, 24-year-old Jimmy Hiller founded his company on tenets that no one else in Middle Tennessee had been offering. Those tenets are now signatures of the Hiller brand:
Requiring technicians to wear shoe covers
Maintaining clean work areas
Providing True Transparent Pricing and round-the-clock repair services
Hiller's customer base and service areas continue to expand on a near-daily basis with the help of referrals, an effective advertising campaign, and an aggressive growth strategy. The secret to our success? Exceptional service, honesty, and integrity.
We provide residential and commercial service, installation, and repair throughout Tennessee, Southern Kentucky, and Northern Alabama. As homeowners' premier provider of choice with a 100% Satisfaction Guarantee, Hiller is Tennessee's largest residential plumbing, heating, air conditioning, and electrical services provider.
Hiller, a 12-time honoree to the Inc. 5000 list of Fastest-Growing Private Companies in America, employs more than 620 associates, runs a fleet of 480 "happy face" trucks across 14 locations, and has responded to nearly 2 million service calls.
Meet Jimmy Hiller, CEO and President
Jimmy Hiller has built a successful, multi-state business on a simple yet powerful concept, "Care is Our Core Value™." When he founded Hiller Plumbing in 1990, Hiller crafted a business model that focused on three essential elements: a high level of professional skill, a positive attitude, and the integrity to do the job right.
Customers responded positively to his straightforward approach, and he rewarded them with a promise that, "happy you'll be, or the service is free.™"
Jimmy continues to be actively involved in the day-to-day operation of Hiller and has turned his focus to building a new generation of professionals whose commitment to the customer experience is driven by the core values on which his business was originally founded.
Choose Hiller Plumbing, Heating, Cooling, and Electrical Today
From minor plumbing repairs to a full-blown HVAC installation, you can bet that your Hiller professional knows his job is to make your experience with Hiller a happy one. Period. That's Jimmy's way, and it's why he personally guarantees you'll be happy with Hiller.
Ready to discover a better service experience? Request an appointment today by filling out our online residential or commercial forms or giving us a call. We look forward to serving you and your home or business!
Should you have any questions, comments, or concerns regarding your plumbing, HVAC, or electrical service, please contact our team.
---
Executive Leadership
Leaders in the Business of Caring.
Jimmy Hiller CEO & President
Michelle Hiller Treasurer
Jimmy Hiller, Jr. Chief Operating Officer
Phillip Mize Chief Financial Officer
---
Award-Winning Service
Hiller delivers an elevated service experience, focused on customer care. Technicians are trained and expected to provide the highest level of professional expertise along with an extra measure of personal attention and effort, to delight our customers, guaranteed.
Top 1% of Companies 12x Fastest Growing Private Companies Winner
Nashville Business Journal Best in Business Award
Nashville Business Journal Top 25 Fastest Growing Private Companies
Ruud Reliable Top 10 Contractors
Nashville Business Journal Fast 50
Nashville Business Journal Most Admired CEOs & Their Companies
Available 24/7
7 Days a Week, 365 Days a Year
FAST Service
When You Need It, Where You Need It
Expert Help
Our Plumbers are Certified Professionals