Electrical Services Near You
Hiller's certified electricians can take care of all your electrical maintenance and repair needs, all with your safety and the safety of your home in mind.

Why Choose Happy Hiller?
Care is Our Core ValueTM
Certified Professional Technicians
Family Owned and Operated Since 1990
Happy You'll Be
Or The Service Is Free™
Trusted Electricians When You Need Them
Hiller's certified electricians can help with emergencies, but we don't stop there. Explore our electric services.

From Our Customers
"After attempting to fix my light fixture myself, Happy Hiller was able to repair it quickly and at an affordable price. Excellent service, they come highly recommended."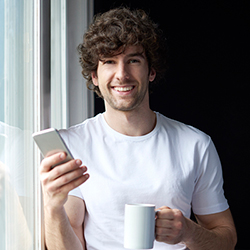 Sean Johnson
Clarksville, TN

Resources
Hiller Blog
Looking for more information on issues, upkeep, or the latest Hiller news? Click the link below!
LEARN MORE
Financing from GreenSky®
The cost of repair or replacement shouldn't get in the way of getting it done. We offer financing to help you handle repairs, installations, service, and more.
APPLY FOR FINANCING
---
"Hiller's financing helped me affordably rennovate the electrical systems in my new restaurant, and their techinicians are experts."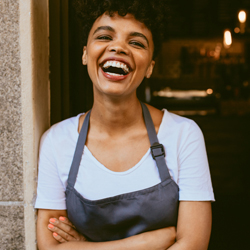 Katherine Smith
Memphis, TN
Have a Question?
There are plenty of reasons to call an electrician, but these reasons are particularly important and particularly difficult to address yourself in a DIY fashion:
If your electricity doesn't work

. If it's not a power outage, you should be able to operate your electricity throughout your home. 

If your circuit breaker trips frequently.

Circuit breakers normally trip from time to time, but frequent tripping could be a sign that your breaker is faulty or has other issues.

If your lights keep flickering even though you change bulbs.

While defective lightbulbs flicker, other bigger issues could be the cause of the issue. 

If your plugs are warm to the touch.

You may have aluminum wiring, which is a safety hazard. Your home probably has aluminum wiring if it was built between 1965 and 1975.
If you do not have any ground fault circuit interrupters (GFCI).

GFCIs are designed to prevent electrocution. Your service panel may need to be replaced if it has rust on it. 
You should replace electrical systems if your home is over 25 years old. Electrical systems need to be eventually replaced, and older homes need more electrical maintenance and upgrades. An electrician can determine if that's necessary. 
No, for safety reasons. If you have appliances that require three prongs and all of your outlets have two prongs, then it is time for you to call an electrician. Most older homes have two prongs. These prongs can be a sign that your electrical system is not fully grounded, which is a safety concern.
Yes! With our 100% satisfaction guarantee, we've been making our customers happy for decades. If you're looking for electrical services in and around Tennessee, we've got you covered. Give us a call for more information or to schedule a service.