HVAC Services Near You
When the seasons change between the dreary days of the winter and the blazing hot days of summer, you can count on Hiller to help make sure you and your loved ones stay comfortable in your home year-round. We are dedicated to providing fast, affordable, and efficient HVAC services to Tennessee, Kentucky, and Alabama homes and businesses.

Why Choose Happy Hiller?
Care is Our Core ValueTM
Certified Professional Technicians
Family Owned and Operated Since 1990
Happy You'll Be
Or The Service Is Free™
Heating & Cooling Maintenance, Repair, and Installation
Hiller's certified technicians can help with emergencies, but we don't stop there. Explore our HVAC services.

From Our Customers
"After attempting to fix my light fixture myself, Happy Hiller was able to repair it quickly and at an affordable price. Excellent service, they come highly recommended."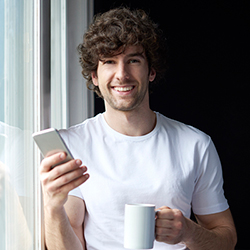 Sean Johnson
Clarksville, TN

Resources
Hiller Blog
Looking for more information on issues, upkeep, or the latest Hiller news? Click the link below!
LEARN MORE
Financing from GreenSky®
The cost of repair or replacement shouldn't get in the way of getting it done. We offer financing to help you handle repairs, installations, service, and more.
APPLY FOR FINANCING
---
"Hiller's financing helped me affordably rennovate the electrical systems in my new restaurant, and their techinicians are experts."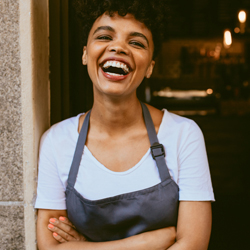 Katherine Smith
Memphis, TN
Have a Question?
First, contact Hiller immediately and make an appointment with one of our certified technicians. When your air conditioner is down, heat stroke can be a potential problem if it is particularly hot outside. Thankfully, it's relatively easy to combat. Be sure to drink plenty of water, since dehydration is a large component of heat stroke. Try not to do physical labor unless you have to, and even consider taking a cold shower.
The first thing you should do is schedule an appointment with Hiller so that we can determine the source of your problem. Generally speaking, a heater breaking down can present a bigger issue than the AC going out, especially in the dead of winter. Make sure to:
Bundle up in warm clothes
Turn your faucets to a drip to help prevent frozen pipes
Congregate in the same room to take advantage of your body heat
Don't forget about your pets, and keep them warm with blankets and snuggles
Just like with every piece of mechanical equipment, regular maintenance extends its lifespan and helps you avoid major issues by catching minor ones before they spiral out of control. At the very least, you need to call an HVAC service near you if you hear any unusual noises come from your unit, as they could be signs of a bigger mechanical problem.
Yes, we do. Our 100% satisfaction guarantee means that you can trust Hiller with all kinds of HVAC services, from preventive maintenance to repairs and even installations. We've been providing the best HVAC services in Tennessee for decades. Give us a call for more information or to schedule a service.