10 Tips for Choosing Electrical Services
Enjoy reading the latest DIY articles and saving money?
Receive our latest helpful hints, tricks and savings, directly to your inbox.
Posted July 21, 2023
There are more than 690,050 electricians working across the United States today, according to the U.S. Bureau of Labor Statistics. That's good news if you are looking for an electrician service in your state.
Of course, not every electrician near you has the same skills, qualifications, experience, and knowledge. It is important to take the time to choose the most suitable electrician for your property's needs.
There is a wide range of options, making it crucial to know how to select the right professional for your electrical needs. In this blog post, we will provide you with 10 valuable tips to help you make an informed decision when choosing an electrician service in your area.
This includes taking time to research and gather recommendations, verify licensing and insurance, evaluate reputation and reviews, and much more. Let's get started.
1. Gather Recommendations
Research is the first step in finding the right electrician service. During this process, there are a number of valuable resources you can use to gather information about local electrician services. These include search engines, review websites, and local directories.
Additionally, you can seek recommendations from people who have recently hired electricians. These include:
Friends
Family
Neighbors
Colleagues
They may be able to point you in the direction of a suitable company. Personal referrals can provide valuable insights into the electrician's workmanship, reliability, and professionalism.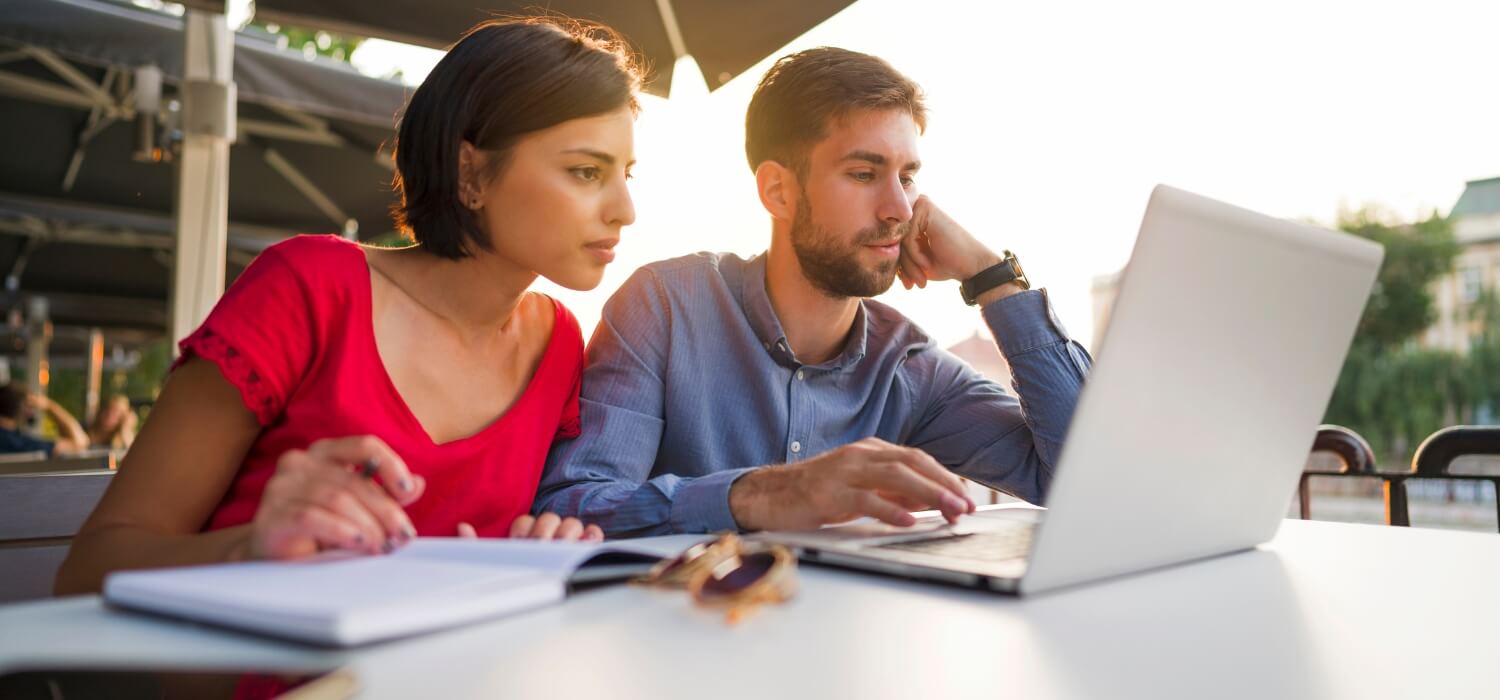 These days, most reputable businesses have a website that you can browse to gain a better understanding of their background, areas of expertise, and available services. As you browse, pay attention to details such as years of experience, certifications, and any specializations they offer.
2. Verify Licensing and Insurance
Before you consider hiring an electrician, it is essential that you verify both their licensing and insurance. This point is essential for your protection.
Electricians are required to hold a valid license issued by the state of residency The licensing process involves meeting specific educational and training requirements, passing exams, and demonstrating competence in electrical work.
It is quick and easy to verify a company's licensing status. All you need to do is ask for their license number and cross-reference it with the State Department of Commerce and Insurance's website or contact the licensing authority directly. A valid license ensures that the electrician has the necessary knowledge, skills, and training to perform electrical work safely and effectively.
Furthermore, adequate insurance coverage is essential when hiring an electrician service. We recommend that you check the electrician has both general liability insurance and workers' compensation insurance. By hiring an insured electrician, you protect yourself from potential legal and financial repercussions in case of accidents or damages during the project.
Rest assured that Hiller Plumbing, Heating, Cooling & Electrical is fully licensed and insured to operate in various locations such as Tennessee, as well as Alabama, Kentucky, and Florida.
3. Assess Experience and Expertise
Experience plays a significant role in the quality of electrical work. As such, look for electricians with a substantial track record of successfully completing projects similar to yours.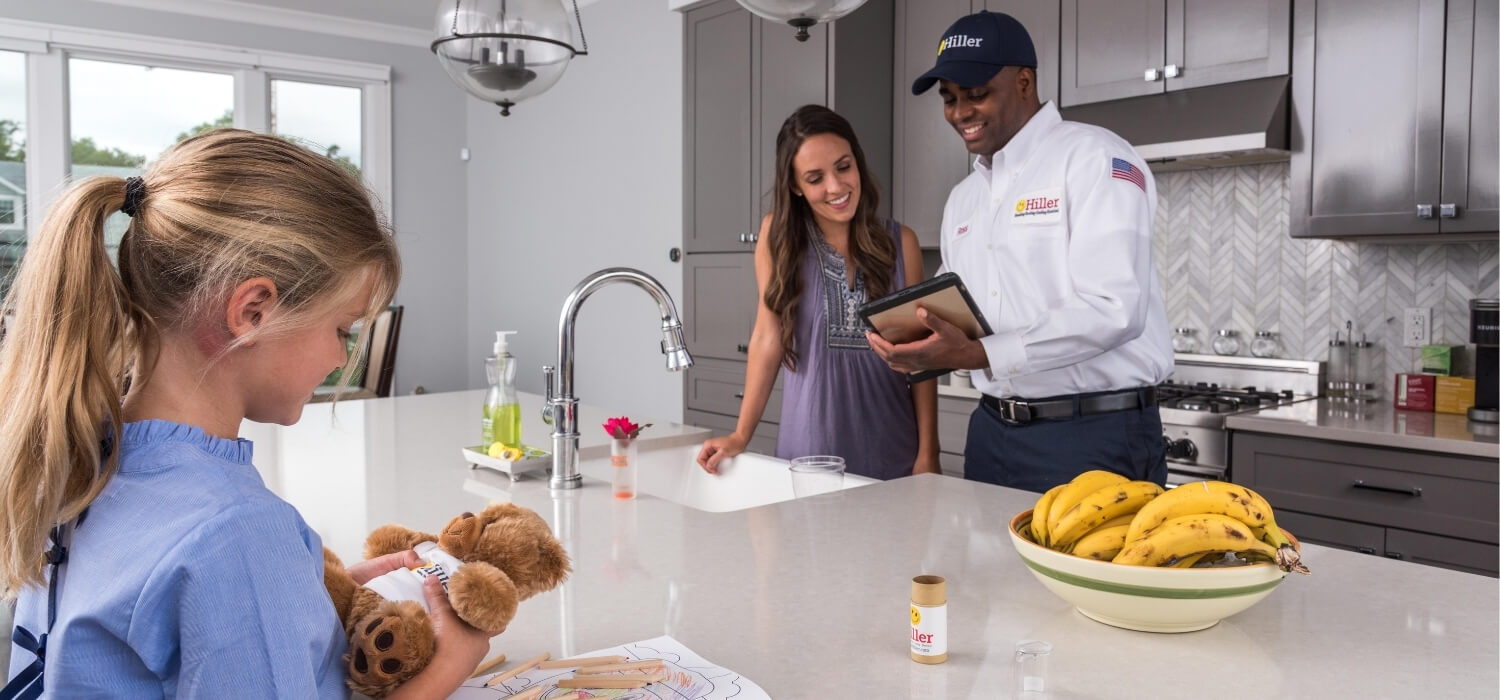 Firstly, we recommend that you consider the number of years the electrician service has been operating in the industry. A longer track record generally indicates more experience and exposure to a wide range of electrical projects. We have more than 3 decades of first-hand experience as a family-owned and operated business.
We also recommend that you request a portfolio or examples of past projects that the electrician service has completed. This allows you to gauge their experience in handling similar types of electrical work. You can assess their previous work's complexity, scale, and quality to determine if it meets your expectations.
4. Evaluate Reputation and Reviews
Another important step is to read online reviews and testimonials from previous clients to gauge the reputation of the electrician's service. There are a number of online review platforms you can check during this process. These include:
Google Reviews
Facebook Reviews
BBB
You can also get feedback from previous clients. Take time to read through both positive and negative reviews to get a comprehensive understanding of the electrician service's reputation. Pay close attention to reviews that mention areas such as responsiveness, work quality, communication, and adherence to schedules.
Another step is to check if the electrician service is registered with the Better Business Bureau and review their rating. Additionally, take time to explore the electrician service's social media presence, including Facebook. Social media platforms can provide additional valuable reviews and comments from customers.
5. Check Qualifications and Certifications
When choosing an electrician service, it is crucial to inquire about their qualifications and certifications. This is to ensure that they have the necessary knowledge and expertise to handle your electrical project. There are a number of aspects that you should consider here, including:
Licensing and training
Electrician apprenticeship programs
Ongoing education
Certifications and specializations
Safety certifications
Manufacturer certifications
Professional Affiliations
All of these contribute to the competence and professionalism of the electrician service. If you are interested in learning more about Hiller Plumbing, Heating, Cooling & Electrical, and our qualifications and certifications, don't hesitate to contact us. We are always happy to answer any questions about our experience.
Choosing an electrician service with qualified and certified electricians ensures that your electrical project is in capable hands. It also ensures that your project will be executed to the highest standards of quality and safety.
6. Request References
A good idea is to request references from the electrician and reach out to their previous clients. Speaking with these references will provide you with valuable insights into the electrician's workmanship, reliability, and professionalism. They will be able to speak about an electrician services strengths and weaknesses.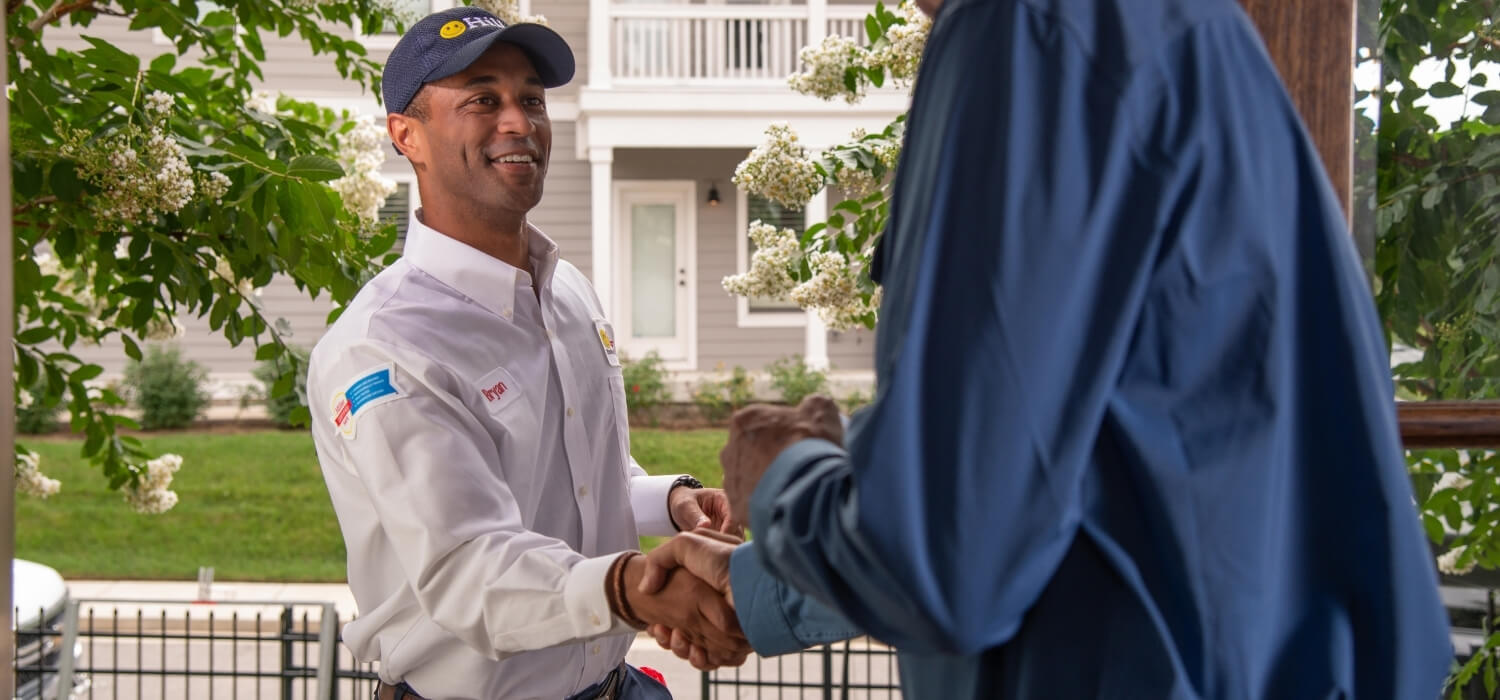 We recommend that you prepare a list of questions to ask the references to gather meaningful information. Some relevant questions include:
Did the electrician service complete the project within the agreed-upon timeframe?
Did they stay within the proposed budget? Were there any unexpected costs or delays?
How would you rate the quality of the work performed?
Did the company communicate effectively and address any concerns promptly?
Would you recommend this company to others?
This information empowers you to make an informed decision and choose a company that has a proven track record.
7. Evaluate Communication
Effective communication and exceptional customer service are essential qualities to consider when choosing an electrician service. Clear communication ensures that your needs are understood and your expectations are aligned. We recommend that you look out for the following in terms of both communication and customer service:
Responsiveness
Listening skills
Transparent communication
Written estimates and contracts
Flexibility and adaptability
Professional demeanor
Post-project follow-up
It's worth expanding on the point of written estimates and contracts. You should receive written estimates and contracts that outline the scope of work, project timelines, and detailed pricing information. These documents ensure clarity and serve as a reference point throughout the project.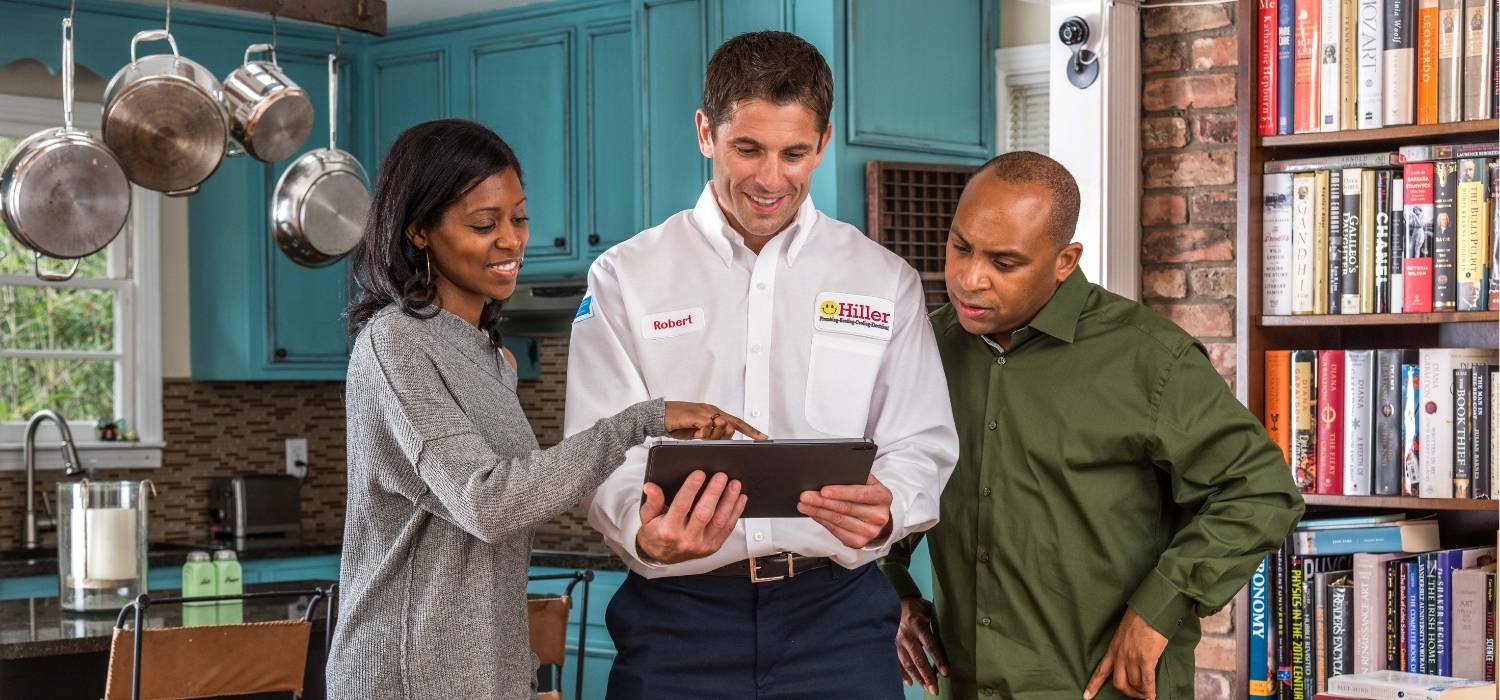 We recommend that you review these documents carefully and ask for clarification on any terms or conditions that you may not fully understand.
8. Consider Guarantees and Warranties
Another important step is to consider the warranty and guarantees an electrician service offers. A comprehensive warranty and solid guarantees provide you with peace of mind. It ensures that the work performed by the electrician service is backed by their commitment to quality and customer satisfaction.
At Hiller Plumbing, Heating, Cooling & Electrical, we live by this motto: "Happy You'll Be or the Service is Free." Our goal is to deliver the best customer service and satisfaction in the industry. That means if you are unhappy with the quality of our work, you will always receive our money-back guarantee.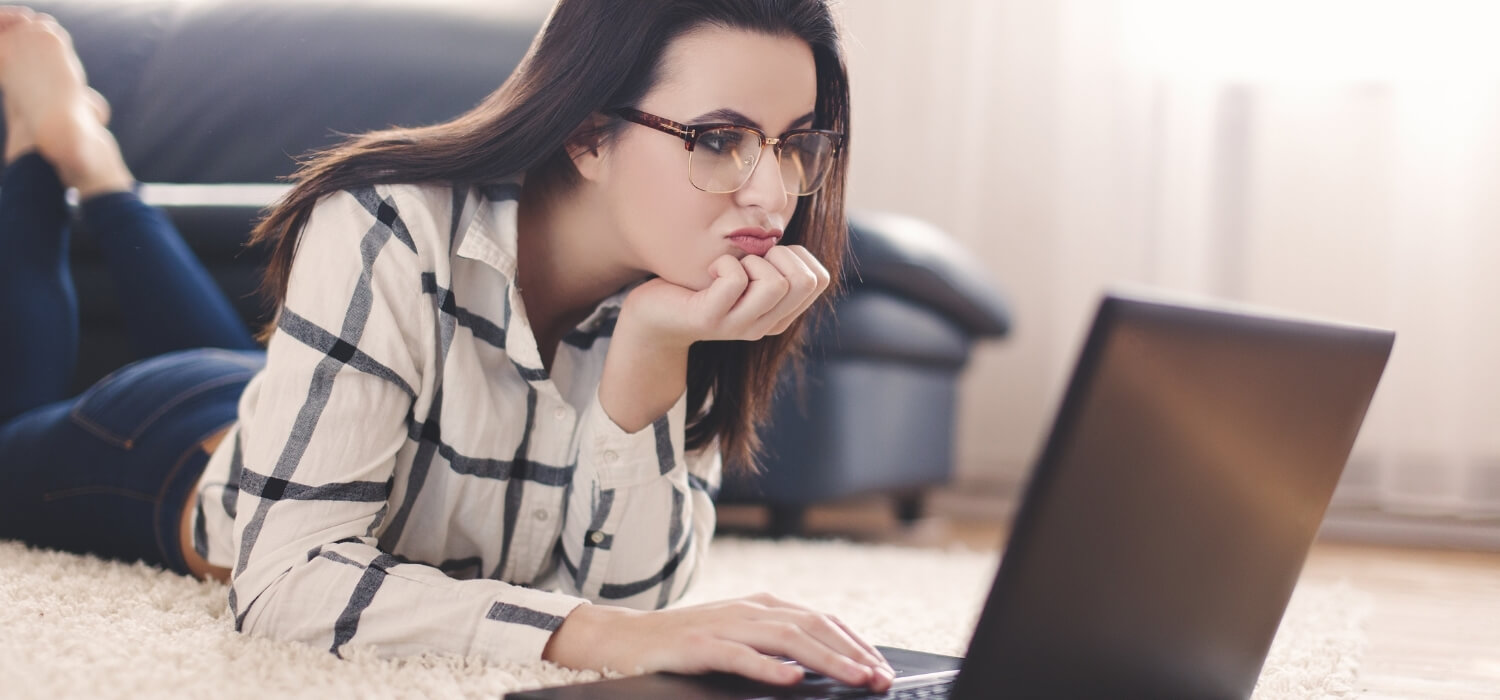 Here's what you should look for in terms of warranties, guarantees, and more when choosing an electrician service:
Workmanship warranty
Manufacturer's warranty
Satisfaction guarantee
Clear terms and conditions
It's important to have all warranty and guarantee details in writing. This serves as proof of the agreed-upon terms and protects you in case of any misunderstandings or disputes.
9. Assess Safety Practices
Assessing safety practices is a critical aspect when choosing an electrician service. An electrician service should prioritize safety that protects you, your property, and the electricians themselves. They should also ensure compliance with regulations and industry standards.
When choosing an electrician service, there are a number of things you should consider on the point of safety practices. These include:
Safety training and certifications
Safety protocols and procedures
Risk assessment and hazard mitigation
Tools and equipment safety
Emergency preparedness
Safety record and insurance
Compliance with codes and regulations
On the last point, your chosen electrician service should stay updated with the National Electrical Code (NEC), local building codes, and safety regulations specific to your service area.
Safety should be a priority during any kind of installation, maintenance, or repair work at your property. This is especially true when it comes to electrical work, which has an inherent danger. Prioritizing safety reflects the electrician service's professionalism, responsibility, and commitment to the well-being of everyone involved.
10. Trust Your Instincts
Ultimately, you should trust your instinct when choosing an electrician service. Your gut feeling or intuition can provide valuable insights into the trustworthiness of the electrician service.
When interacting with the electrician service, pay attention to your initial impressions. There are a number of questions you can ask yourself here. These include:
Do you feel comfortable and at ease communicating with them?
Do they listen to your concerns and provide satisfactory responses?
Do they instill confidence that they can perform a quality service?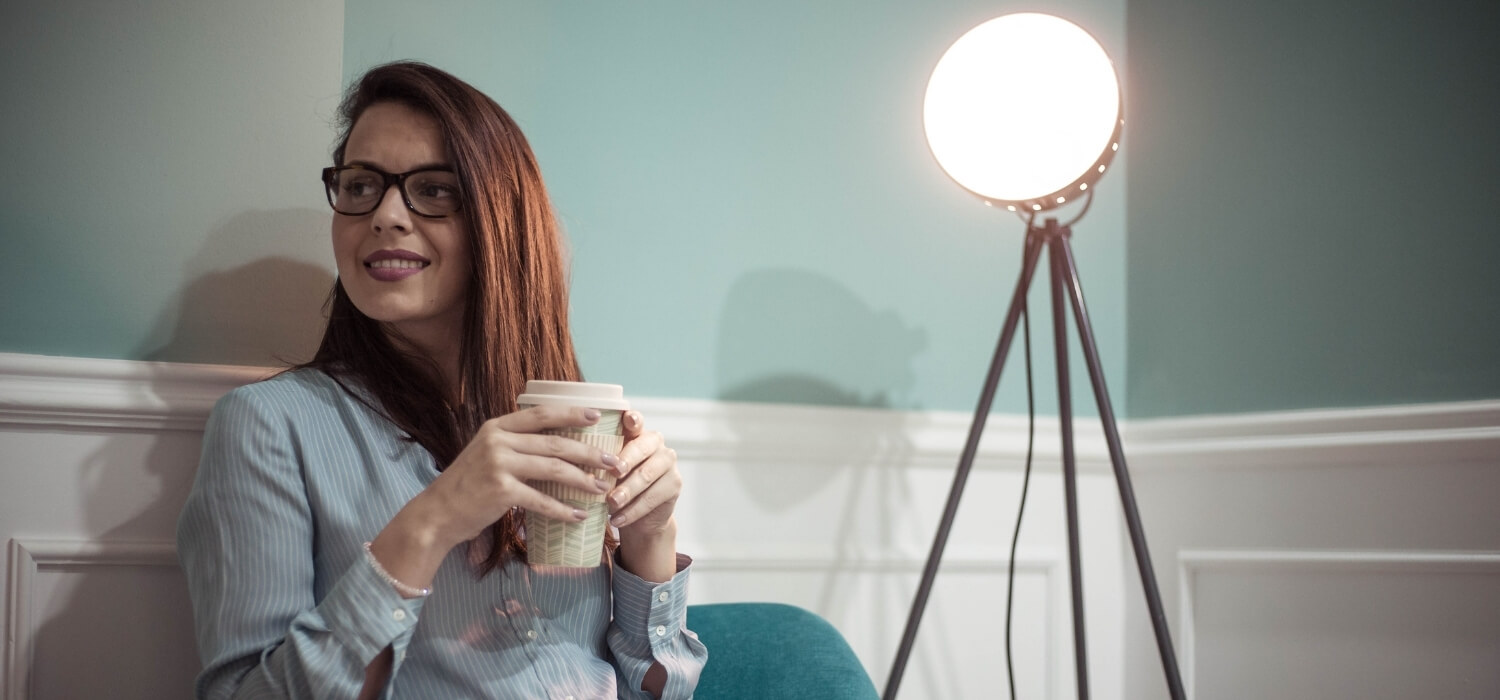 We also recommend that you take note of any potential red flags. If something feels off or raises doubts, take note and investigate further. Examples of potential red flags include:
Inconsistent or evasive answers
Reluctance to provide references or proof of insurance
General sense of unease during the initial interactions
We recommend that you combine your gut feelings with objective criteria such as qualifications, experience, references, and reviews to make a well-informed choice.
Tips for Choosing an Electrician Service
If you are looking for electrical repair near me, the above tips will come in very handy. By following these 10 tips, you can make an informed decision and choose an electrician who meets your specific needs.
Electrical work can be dangerous without proper knowledge. Contact our expert team today for a free quote.
Daily Promotion
Enjoy Half-Off Preventative HVAC Service Tune-Up
Enjoy Half-Off your Heating Tune-Up this month on us!
Get Promotion