100%
satisfaction guarantee
over 1 million
service calls since our first in 1990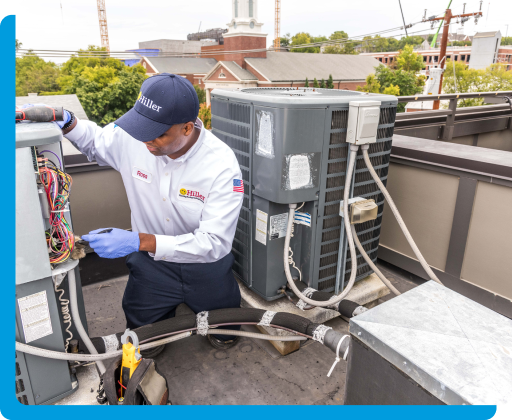 Commercial HVAC Repair & Maintenance
Hiller is your go-to destination for premier commercial HVAC services. Our dedicated team of experts is here to provide you with exceptional heating and cooling repair, maintenance, and installation solutions for your building. With our friendly and reliable services, we strive to create comfortable and efficient environments that maximize productivity and customer satisfaction.
From diagnosing and repairing HVAC systems to conducting regular maintenance checks, our skilled technicians are equipped to handle any challenge that comes their way. We understand the urgency of HVAC emergencies and offer swift and effective solutions to minimize downtime and discomfort for your business. Additionally, if you're looking for a new HVAC system installation, our team of experts will guide you through the process, ensuring that you select the right system for your commercial space and providing professional installation.
Your satisfaction is our top priority. We take pride in our friendly and informative approach, keeping you involved and well-informed throughout the service. We believe in building long-term relationships with our clients, offering transparent communication and competitive pricing to guarantee your peace of mind. Contact us today to schedule a consultation and experience our exceptional commercial HVAC services firsthand. Trust us to keep your business running smoothly and efficiently, regardless of the weather outside.
save money in the long term
Our Advanced Commercial HVAC Solutions
From dirty filters and bad capacitors to leak and refrigerant problems,
our team of HVAC technicians provide HVAC solutions like

Hiller does a great job and they are on top of servicing our commercial property!
Mike S – Nashville

Hiller is our go to for HVAC, Electric, and Plumbing. Professional and the staff enjoys working there.
Paul – Nashville
Why Choose Hiller?
At Hiller, Care is Our Core Value™. When you sign up for HVAC services with Hiller, you'll not only get great heating and cooling services at great value—you'll get great customer service, too. That means honest evaluations and an individualized approach to your unique situation. We didn't become the biggest plumbing, HVAC, and electrical company in Tennessee by accident.
Frequently Asked Questions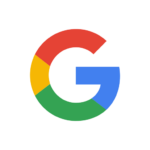 I always appreciate the professional and honesty of Hiller employees! It is also great that they find a way to get you on the schedule when you have an emergency.
Jeremy C.
Give us a call or contact us to request an appointment today!