Hiller is Ready to Help with Your Standby Generator
When it comes to ensuring consistent power in Mt. Juliet, TN, Hiller stands as a trusted name for standby home generator solutions. Our dedication is evident in each home generator installation. Our standby generator installers deliver power solutions to keep your home lights on.
Here at Hiller, we're all about our customers. Be it a quick generator repair, routine generator servicing, or preventive generator maintenance, we aim for your peace of mind. As a renowned generator repair company, our commitment doesn't just end post-installation. With our name among the top generator companies in Mt. Juliet, we promise a seamless experience for all your power backup needs.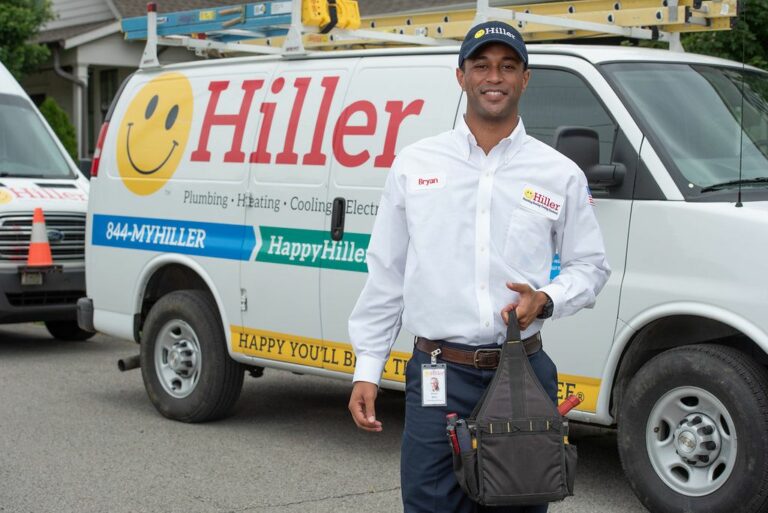 Kohler and Generac Authorized Dealers
As specialists in home generator installation, we've partnered with two titans of the generator industry: Generac and Kohler. As a recognized Generac authorized dealer, our Generac home generator installations and Generac generator tune-ups are second to none.
Likewise, for those who prefer Kohler Generators, we are proud Kohler generators dealers, ensuring every Kohler generator tune-up and Kohler generator installation meets our high standards to ensure your unit functions at its best. Relying on these top-tier brands means embracing reliability and power continuity for your home.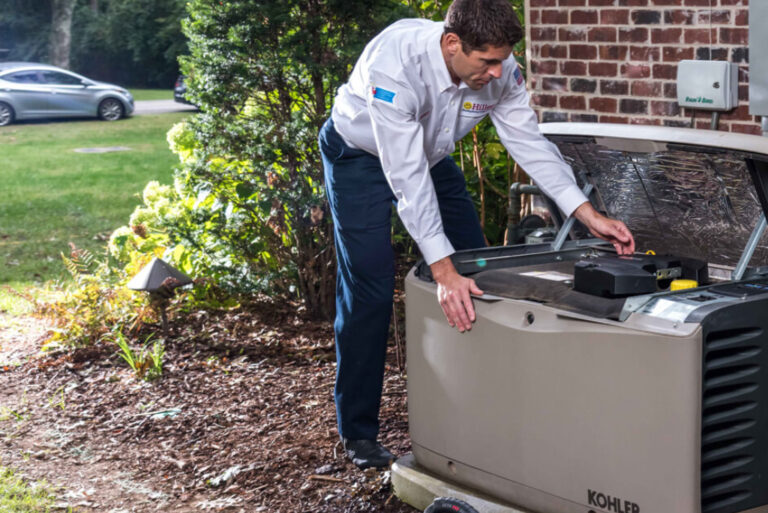 Reliable Whole Home Generator Repairs
When power cuts strike, your standby home generator is your home's safeguard. Hiller ensures its readiness with top-tier home generator installation and generator maintenance. And if you need generator repairs, our status as a prominent generator repair company guarantees swift, proficient generator servicing.
Trust Hiller, the preferred generator installers of Mt. Juliet, for uninterrupted backup power and expert generator services.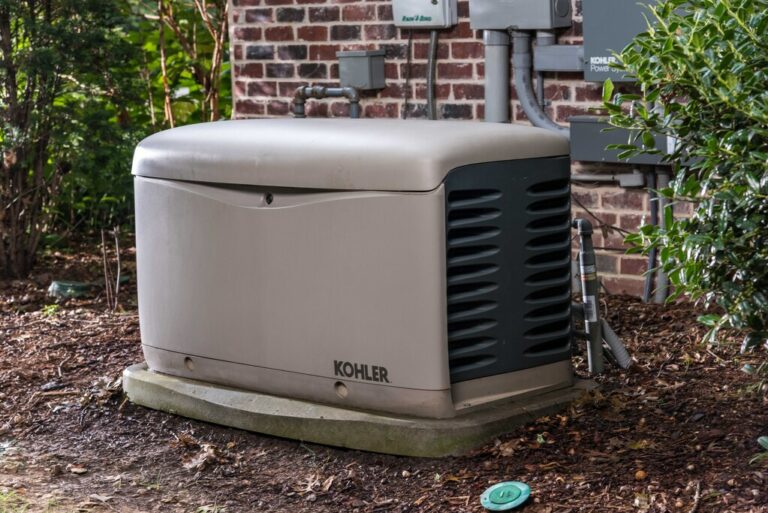 Expertise in Home Generator Installations

With the increasing need for dependable home power generation in Mt. Juliet, Hiller leads the way in home generator installation. Our experienced generator installers are well-versed in both partial home generators and comprehensive backup generator solutions. Beyond installations, our reputation as a generator repair company shines, ensuring swift resolutions to any issues.
Regular generator servicing ensures longevity and optimal performance. Whether it's a primary backup generator installation or a need for electric generator installer expertise, we've got you covered. Furthermore, our range of generator services keeps your power solutions running smoothly, safeguarding homes against sudden outages.
Maintenance, Tune-Up, and Generator Services for Peak Efficiency
Hiller is Mt. Juliet's top choice for ensuring optimal home power generation. Our generator installers and service experts excel in both home generator installation and specialized solutions for Generac generators and Kohler generators for peak efficiency.
As a Generac authorized dealer and a trusted Kohler generators dealer, we offer specialized Generac generator tune-up and Kohler generator tune-up services, ensuring your whole standby home generator or any backup generator are always at its best. Whether it's partial home generators or full systems, Hiller provides comprehensive solutions for all needs.
Secure Your Comfort with a Whole Home Generator Installation
Experience uninterrupted comfort with Hiller's home generator installation. Our expert generator installers ensure your standby home generator is ready to go, providing a reliable backup generator during a sudden power outage.
Choosing Hiller's electric generator installers not only guarantees consistent home power generation, but also enhances your home's safety and value. Explore our complete range of generator services, from generator repair to thorough generator maintenance and generator servicing.
We also provide specialized services for top brands, like Generac home generators and Kohler generators. You can rely on us for seamless Kohler generator installation, Kohler generator tune-ups, and Generac generator tune-up, to name a few.
Power outages are one less thing to worry about with Hiller. Make the smart choice for your home in Mt. Juliet—choose us for unparalleled generator solutions and unmatched comfort.
Daily Promotion
Fall Clean Up Sale - Clean Power
Power surges can damage your home's appliances and your favorite devices.
Get Promotion
---
Daily Promotion
True Transparency Pricing
Most Home Service Companies Use the Same Pricing Structure. But Not Us.
Get Promotion
Frequently Asked Questions about Mt. Juliet Backup Home Power Generation
A whole home generator, often referred to as a standby home generator, activates automatically during power outages, ensuring continuous electricity. Installed externally, it typically runs on natural gas or propane. The significance of a precise home generator installation cannot be overstated to safeguard your residence from power outages. Make sure it receives regular generator maintenance and prompt generator repair to maximize efficiency and reliability.
A whole home generator ensures uninterrupted power, safeguarding appliances and daily routines. From the moment you get a home generator installation, you're securing a consistent flow of electricity. Entrusting skilled generator installers with the setup, followed by routine generator maintenance, enhances its longevity. If issues arise, don't worry, swift generator repairs are one phone call away. Rest assured, a standby home generator is a smart investment for uninterrupted comfort.
Hiller stands out for its proficiency in home generator installation. We are not merely a generator repair company; our range of generator services spans from setting up your standby home generator to fine-tuning partial home generators. Our clients appreciate the immediacy of our generator repair, the meticulousness of our generator maintenance, and our dedicated approach to generator servicing. With Hiller, home power generation is secured, making us a top choice among Mt. Juliet's generator companies.
Generac generators and Kohler stand out among generator companies. Generac home generators are highly reliable if backed by authorized dealers, like Hiller, who can provide precise services like Generac generator tune-ups. On the other hand, Kohler Generators, a paragon in home power generation, has named us official Kohler generators dealers in Mt. Juliet, ensuring precise Kohler generator installation and meticulous servicing for your home units. Both brands excel in both backup and partial home generator offerings. When pondering home generator installation or generator repair, lean only on renowned generator companies. Your choice in an electric generator installer matters; opt for excellence.
When choosing a generator for your home, consider power needs; larger homes may need robust backup power. Focus on reputed generator companies that resonate with quality. Reflect upon the caliber of home generator installation, because certified generator installers lay the foundation for optimal performance. Factor in after-sales services, emphasizing timely generator repair and the credibility of the generator repair company. Lastly, review the spectrum of generator services provided, ensuring they cater to your long-term needs.
Why Choose Happy Hiller?
Care is Our Core ValueTM
Certified Professional Technicians
Family Owned and Operated Since 1990
Happy You'll Be
Or The Service Is Free™
Welcome to Happy Hiller
Friendly service. Certified Technicians. Your problem, solved.
Happy Hiller is the premier Plumbing, Heating & Cooling and Electric service experts. We proudly serve parts of Tennessee, Kentucky and Alabama. Whether you need emergency services or preventive maintenance, it's all guaranteed. The best techs. The friendliest service. 100% satisfaction.
Learn More
Ruud
Reliable Top 10
Contractors

Nashville Business
Journal Top 25 Fastest Growing
Private Companies

Nashville Business
Journal Best in Business
Award

Nashville Business
Journal Most Admired CEOs
& Their Companies

Nashville
Business Journal
Fast 50
Happy Hiller Offers Whole Home Generator Installations Services 24/7
When in dire need of professional help; don't stress. Hiller stands out among generator companies by always being available for emergencies. We will make sure your needs are met as soon as possible and hassle-free.
Plumbing, Heating & AC Repair and Electrical Services.
Our confident service technicians will provide you with the solution for any home plumbing, heating, cooling, or electrical problem. Let us show you how we can make you a happy Hiller customer. Contact your trusted, licensed technician in Mt. Juliet today.