Expert HVAC Services in Mt. Juliet, TN
From the hottest days of summer to the freezing nights of winter, your HVAC system works hard year-round. It keeps homes and businesses at a safe and comfortable temperature. To ensure an HVAC system is working at its peak when you need it, it's important to have it regularly serviced and repaired. You can get an experienced Mt Juliet HVAC professional to do just that!
At Hiller, we understand how vital an HVAC system is for both homes and businesses in and around Mt Juliet. That's why Hiller's experienced team of HVAC professionals is available 24 hours a day, 365 days a year, whether you need a routine maintenance check or an emergency HVAC repair in the middle of the night. With years of training and experience working with a wide range of systems, our HVAC techs are equipped to resolve your troubles whenever you need them.
Preventative maintenance and routine repairs can protect an HVAC system from major malfunctions by catching issues early. Speaking with our HVAC professionals can help you make smart choices for upgrades and replacements that truly fit your home or business. If you're looking for advice on a new system, want to set up routine maintenance checks, etc., Hiller is ready and able to help.
No matter what the problem is with an HVAC system, Hiller's expert HVAC technicians are on call to provide fast, efficient, and friendly service for repairs, emergency service, regular maintenance, upgrades, and installations in Mt Juliet and throughout Tennessee.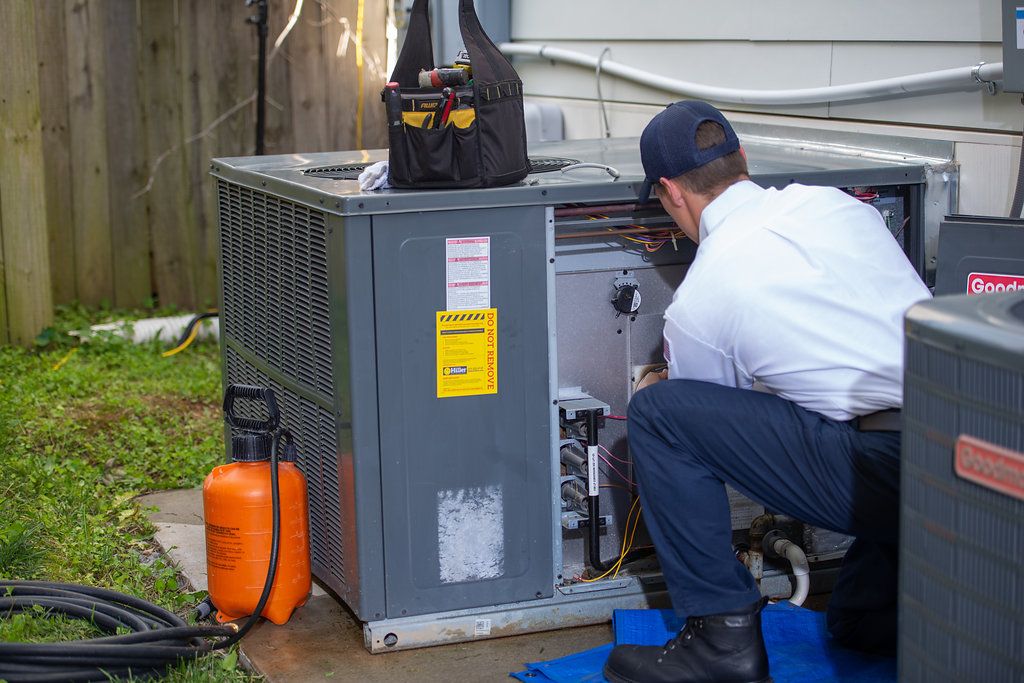 HVAC Repairs in Mt Juliet
When an HVAC system isn't working properly, you can often tell right away because your home or building will be much cooler or warmer than it should be. In other cases, the system may shut down completely. Sometimes, this can be a mild inconvenience, but if it happens during dangerously hot or cold weather, you'll want to get an HVAC professional to come right away. Continuing to use your furnace or air conditioner when there's an obvious problem can cause further damage and even be potentially dangerous.
Weird sounds, incorrect temperature readings, the system not heating or cooling as it should, and unusual smells can all be signs of serious HVAC problems. Don't wait for a complete shutdown at the most inconvenient time; call the HVAC professionals at Hiller in Mt Juliet. We'll respond 24/7 to get you set up with a fast appointment to get your HVAC problems fixed quickly and correctly.
Heating Repairs in Mt Juliet
In the dead of winter, a non-working furnace can be much more than just a headache. If the temperatures dip below freezing and you aren't able to heat your home or business properly, your pipes could freeze and burst. This could turn a simple HVAC problem into a full-scale disaster. The HVAC experts at Hiller in Mt Juliet understand how critically important it is to keep your home or business warm in the winter. They're available 24 hours a day, seven days a week, to respond to your emergency HVAC call.
Cooling Repairs in Mt Juliet
Though not too much damage can be done to your home itself if your air conditioner stops working during the heat of summer. The real danger is to the people and pets inside your home. Extreme heat in residential homes can lead to a variety of medical problems, especially for older people. If your business' HVAC isn't working, it can cause business to slow to a crawl if customers or employees are overheated.
Hiller's experienced HVAC professionals are available to respond to calls day and night to ensure your home or business HVAC system is working correctly. We want to keep everyone safe and comfortable indoors, no matter how hot it is outside.
HVAC Maintenance Services in Mt Juliet
HVAC systems are complex and have multiple components that must all be working correctly for the system to function. Everything has to be operating correctly, from the thermostat to the ductwork to the units themselves, or the whole system can break down. 
The best way to avoid big HVAC system breakdowns is to schedule regular maintenance. With routine maintenance, you can ensure that your system is operating as it should. In addition, regular maintenance checks can help identify and repair small issues before they become big problems.
At Hiller, our Mt Juliet HVAC repair team offers routine maintenance service plans t annually, seasonally, or quarterly by scheduling. These repairs depend on the HVAC system's maintenance requirements and your preferred schedule. Having regularly scheduled maintenance visits allows Hiller's HVAC team to assess your whole system. We provide necessary repairs throughout the year and give you peace of mind that your HVAC system is operating at peak performance.
Preventative maintenance saves homeowners both time and money. Most major HVAC breakdowns occur because of worn-out parts or overdue maintenance. When your system breaks down completely, it is usually much more costly to repair or might even require replacement. With regular HVAC maintenance checks throughout the year, technicians can often identify potential problems and correct them before they result in system failures.
Hiller's Mt Juliet HVAC repair specialists are trained to spot potential issues, suggest recommended repairs, and carry out requested work during visits. Throughout the year, a couple of small repairs can save you a lot of money. Compared to replacing a whole HVAC system, repairs are cheap, so give Hiller in Mt Juliet a call and set up an HVAC maintenance plan today!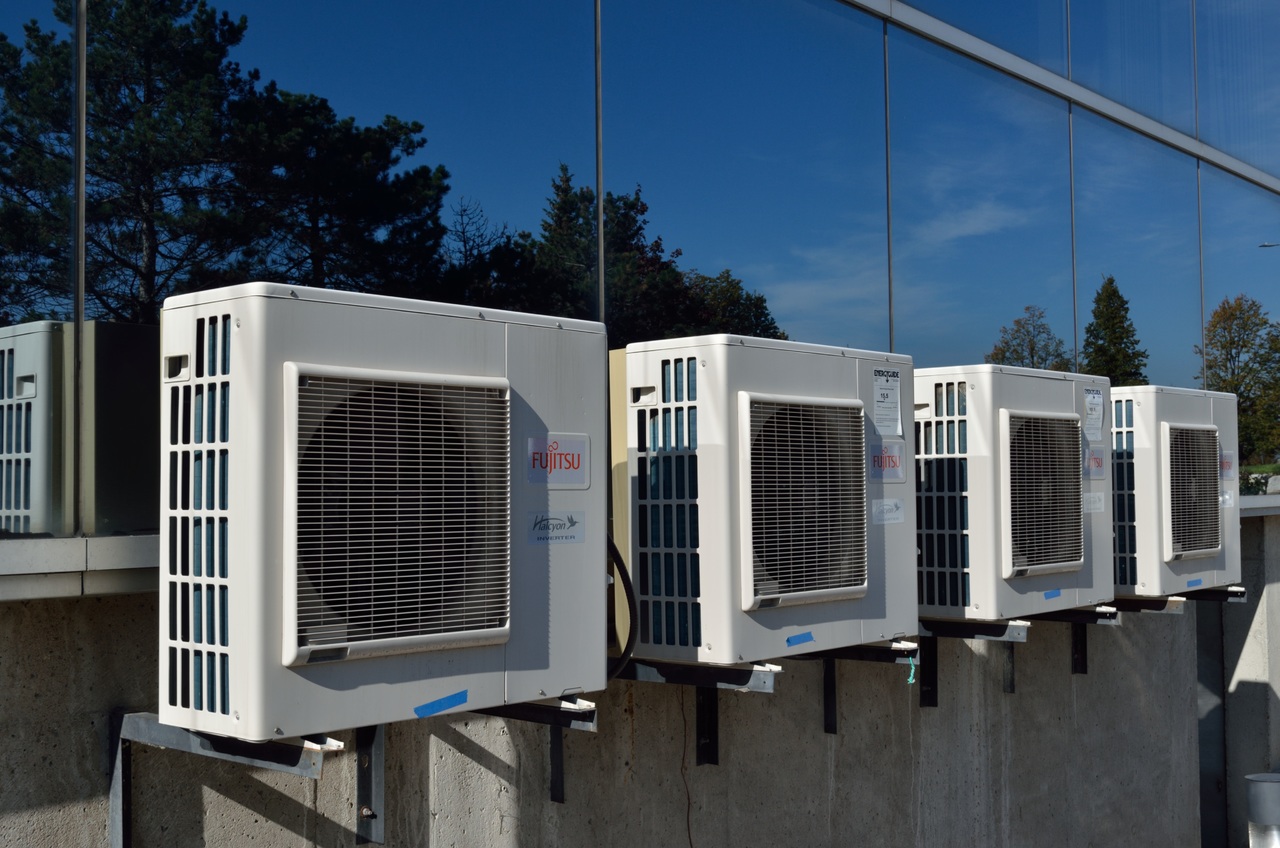 HVAC Installations in Mt Juliet
Generally, the expected life of a residential HVAC system is anywhere from 10 to 20 years. The large range depends on various factors, including how often maintenance is performed, the age of the system, the size of your house, the climate in your area, and more. When it's time to think about installing a furnace or air conditioner, Hiller's Mt Juliet professional HVAC team will help you figure out which system makes the most sense for your needs. We advise you on the correct system based on home size, budget, energy efficiency, remote access, and more. With years of experience, Hiller's expert HVAC technicians know which system styles and brands work best in various environments. They can help guide you to the right system for your home or business needs.
When your Mt Juliet home or business needs an HVAC replacement, simple repair, or regular maintenance, the experts at Hiller are ready to help. We have decades of experience repairing, maintaining, and installing HVAC systems in Mt Juliet and Tennessee. Hiller's experienced HVAC professionals will provide the expertise you need and the customer service you expect, regardless of your HVAC job. Technicians are available 24 hours a day, 365 days a year, to help you with any HVAC issue. Call the HVAC experts at Hiller in Mt Juliet today.
Mt. Juliet Plumbing, HVAC & Electrical Services

(615) 292-6110

Mt. Juliet
TN, USA
Mt. Juliet HVAC Services
Other Mt. Juliet Plumbing, HVAC & Electrical Services