Modernize Your Home With Happy Hiller
At Happy Hiller, we believe that a smart home is a happy home!
Our Mt. Juliet residential electricians are happy to show you ways to make your home's electricity work smarter for you. We offer most Nest Connected Home products and smart packages so that your Mt. Juliet home can be a place of convenience in today's busy world.
Ask us about how we can provide other modern electrical services and upgrades that can increase your home's efficiency and value such as USB plugs, new panels, dimmer switches, backup power units, and indoor and outdoor lighting.
Schedule an appointment and our electricians in Mt. Juliet will give your home the smarter upgrade it deserves!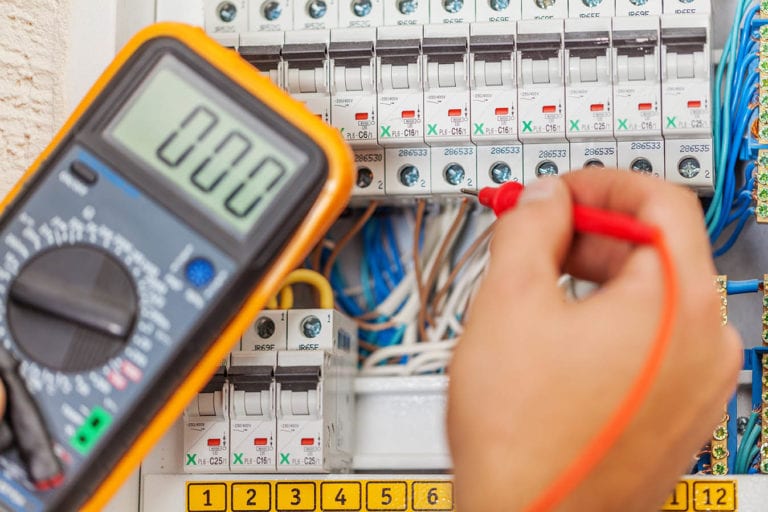 Prepare for Power Outages With Happy Hiller
If you're concerned about losing electricity during power outages or major storms, Hiller has you covered.
Installing a power generator is one way that Hiller's electricians can help you to prepare for potential loss of power in your home. Installing a standby power unit for emergencies means that you won't have to worry about not being able to keep your home cool during hot Tennessee summers or not being able to power life-sustaining equipment if the power is out for longer than expected.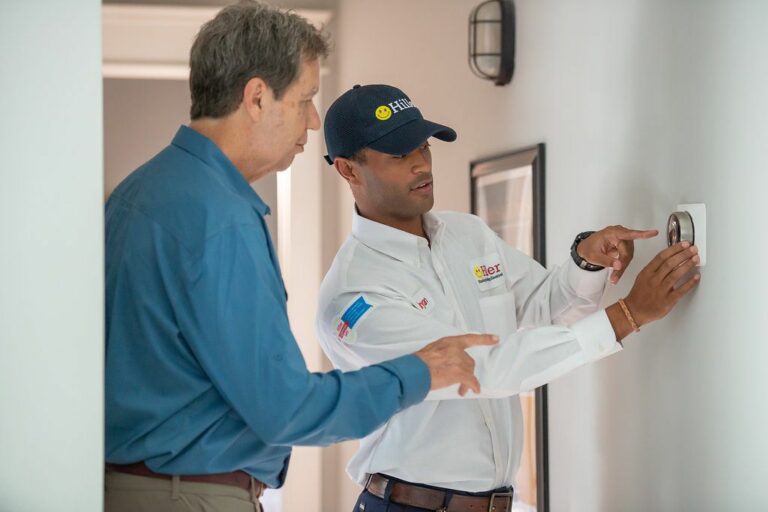 Increase Your Home's Property Value With Licensed Electricians in Mt. Juliet
Our technicians will provide the care and professional attention that will help to highlight and increase your home's value, aesthetic, and security.
Let us help you to show off your garden, pool, or deck with landscape and accent light fixtures. We can also make your home more secure by deterring intruders with our security and flood lighting.
Our goal is to make you happy – and a well-lit, safe home is a happy home. Find more about the upgrades you can make by scheduling a meeting with one of Hiller's Mt. Juliet electricians.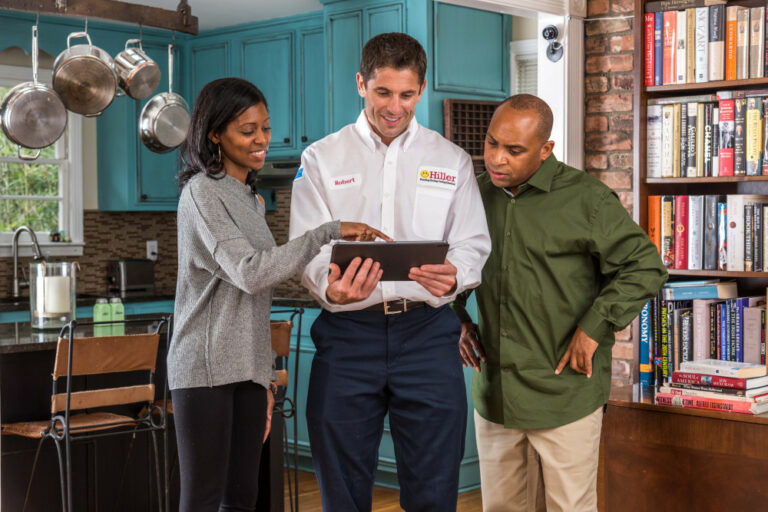 "Happy You'll Be Or the Service is Free!"
In Mt. Juliet, for electrician services, you can be sure that we will exceed your expectations!
For the past 40 years, Hiller has valued technical expertise and high-quality service at a fair price. Because our electrical contractors are the best of the best, we can confidently promise that your home will receive top-notch personal attention. We listen to your concerns and turn those concerns into solutions.
Whether we're in your home for scheduled maintenance, small repairs, or an unexpected electrical emergency, be assured that all of our services are backed by our 100% guarantee. "Happy you'll be or the service is free" is the motto we stand behind because we promise to provide extraordinary customer service every time.
Mt. Juliet Residential Electricians: Truly Transparent Pricing
We recognize that when you're having an electrical problem, you don't want to be surprised by hidden charges or fees. At Happy Hiller, we take the guesswork out of electrical services and repairs!
One of the perks of choosing our dedicated Mt. Juliet electrical contractors is that the electrical work that needs to be completed will be explained in detail – which always includes an explanation of our True Transparency pricing structure.
True Transparency outlines the expert electrical services that you will receive at a fair market value in Mt. Juliet, TN. Schedule with Hiller today to see for yourself how our True Transparency Pricing guarantees superior electrical service at a fair price!

Mt. Juliet Electrical Contractors That Are Reputable & Timely
We understand that your time is valuable, and the safety and care of your home and family are of the utmost importance.
When you schedule an electrical service with one of our residential or commercial electricians in Mt. Juliet, you can expect us to show up on time. We will stay in touch with you via text or phone call to let you know that our technician is on their way to your home. We also provide our customers with a picture and identifying information about the electrical contractor who will be working in their home.
Our electricians will treat your home with respect and leave it damage-free and just as clean – or even cleaner – than before we arrived. Call today to learn more about our Mt. Juliet electrician services!

Hiller's Certified Electricians Are Here to Solve Your Electrical Problems
What seems like a minor problem can easily turn into something that needs immediate attention. An electrical issue may be costing you money on your utility bills, or even worse, result in a dangerous situation like a fire.
The electricians at Hiller are experienced in recognizing even the smallest of issues and will resolve them before they turn into major electrical problems. Trust our dedicated team of professional Mt. Juliet electricians are happy to solve any electrical problems that arise in your home.
Daily Promotion
Fall Clean Up Sale - Clean Power
Power surges can damage your home's appliances and your favorite devices.
Get Promotion
---
Daily Promotion
True Transparency Pricing
Most Home Service Companies Use the Same Pricing Structure. But Not Us.
Get Promotion
FAQs: Electrical Services for Mt. Juliet Homeowners
Whether you're looking for routine service and system checks, upgrading of your existing wiring, or have an emergency, reach out to your local electrician in Mt. Juliet, TN.
A licensed electrician in Mt. Juliet will be qualified to check and install CO2 and smoke detectors, maintain, repair, and upgrade wiring, install backup power sources, and increase your Mt. Juliet's home value through smart energy devices.
Happy Hiller is the leading company in Mt. Juliet for electrician services. Contact us today to find out how we can take care of all your electrical needs while making your home safer and more efficient!
If your home is twenty years old or more, you should hire a certified electrician to inspect your system for upgrade recommendations. There are several signs that may indicate it's a good time for you to call an electrician in Mt. Juliet, TN.
First, Check out your outlets. Two prongs instead of three is a sign that your electrical system needs to be upgraded.
Electrical problems like inconsistent power, flickering or buzzing lights, frequent breakers tripping, being shocked by your outlets, or burning smells all indicate that you have an electrical issue. Additionally, you should inspect the wiring in your circuit panel to look for singed or melted wiring.
Big or small, electrical issues are no problem for Happy Hiller. If you're in Mt. Juliet, have an electrical contractor from Happy Hiller come assess your home today!
Finding the right electrician for your home may seem overwhelming, so knowing what questions to ask when shopping around can simplify the hiring task.
You will want to ask the following questions about your potential electrical contractor:
Are you licensed and insured?
What are your specializations and areas of expertise?
What is your pricing structure?
What kind of guarantees do you offer?
Who will be doing the work in my home?
Can you provide references?
We're ready to answer all of these questions and ensure that you're confident in bringing one of our Mt. Juliet residential electricians into your home!
Hiller is an award-winning electrical business, serving Tennessee since 1990. Our True Transparency pricing structure and 100% satisfaction guarantee mean you won't be surprised by your bill, and that our technicians stand behind their work for every job.
Contact us today to find out how we can make you Hiller Happy!
You might be experiencing frequent breaker trips, flickering lights, hot outlets, or a burning smell in your home. In Mt. Juliet, residential electricians will often find common reasons as to why you're having electrical issues.
Frayed wiring, damaged or overloaded circuits, unstable electrical current, or faulty wiring and outlets are among some of the most common culprits. These issues could be a small annoyance, raise the cause of your utilities, or create the potential for a fire hazard.
Hiring an electrician from the Happy Hiller means that you can rest assured that your electrical problems will be solved. Even if you aren't currently experiencing any of these concerns, setting up a routine inspection is an important part of keeping your home safe.
Why Choose Happy Hiller?
Care is Our Core ValueTM
Certified Professional Technicians
Family Owned and Operated Since 1990
Happy You'll Be
Or The Service Is Free™
Welcome to Happy Hiller
Choose Happy Hiller for The Best Electricians in Mt. Juliet, TN
In Mt. Juliet, the electricians at Happy Hiller are experts in electrical repair and services for home safety, power generation, and smart home technology - always with a 100% satisfaction guarantee!
Learn More
Ruud
Reliable Top 10
Contractors

Nashville Business
Journal Top 25 Fastest Growing
Private Companies

Nashville Business
Journal Best in Business
Award

Nashville Business
Journal Most Admired CEOs
& Their Companies

Nashville
Business Journal
Fast 50
We Offer 24/7 Electricians Services in Mt. Juliet
If you live in the Mt. Juliet area, then you're in good hands. Whether day or night, residential or business, it's good to know that our highly skilled experts are on call 24/7. We can send our local electrician in Mt. Juliet to your location right away, to help get things back running smoothly.