Electrical issues are never something you should do yourself. There is always a risk of improper installation and shock, burns, injuries, and even death. Dealing with electricity is a very dangerous and serious manner. To avoid any serious outcomes, it should only be handled by proper technicians and experts. 
Fortunately, Hiller's Mt. Juliet electricians are here to make sure that you stay safe and that you get your electrical problems under control quickly.
Our experts are known for their high-quality services, and we offer a wide range of electrical services. We've had years of services that we've dedicated to our residential and commercial customers. This gives us the experience needed to handle any issue you throw our way. Whether it's simple maintenance, an upgrade, or a complete repair or installation, we will provide whatever you need. We get the problem solved in a timely manner and with great customer service.

Mt. Juliet Commercial Electrician Services
We're happy to service businesses within the Mt. Juliet community. Whether it's a simple lighting issue, a technological malfunction, or new installation of an electrical appliance, we're here to service businesses in need! Just give us a call, and we'll be happy to help you with whatever you need. 
We offer a variety of services, such as repairs, installation and maintenance of whatever appliance, lighting, or fixture. We can also help you fix any code violations for conference rooms or classrooms. At Hiller, we provide smoke detector and carbon monoxide detector maintenance and installation. 
You can always count on Hiller's expert Mt. Juliet electricians to provide excellent service quickly. Whatever your electrical needs, we've had years of experience in our industry that allow us to handle whatever job comes our way. 
Mt. Juliet Residential Electrician Services
We love our Mt. Juliet residents and want to make sure you stay safe and comfortable in your homes. That's why we provide fast and top-quality service to all customers all across Mt. Juliet!
We not only offer emergency, 24-hour service, but we can also arrive on time, on your schedule, so that we're there right when you need us. We will do our best to respect your time, and be in and out as quickly as possible. We know you have other things on your plate, and we want to be sure that we minimize the impact any electrical issue has on your life.
Our electricians are trained to handle the installation of smart home devices, security systems, smoke detectors, and more. Now, you don't have to worry about installing them incorrectly! You want to make sure those are installed correctly, especially with security systems smoke and carbon monoxide detectors. If installed wrong, it could cost you financially or with physical harm.
We also offer the installation of new circuit breakers and backup generators. You won't ever be without power and always have the electricity you need to live your life without interruptions.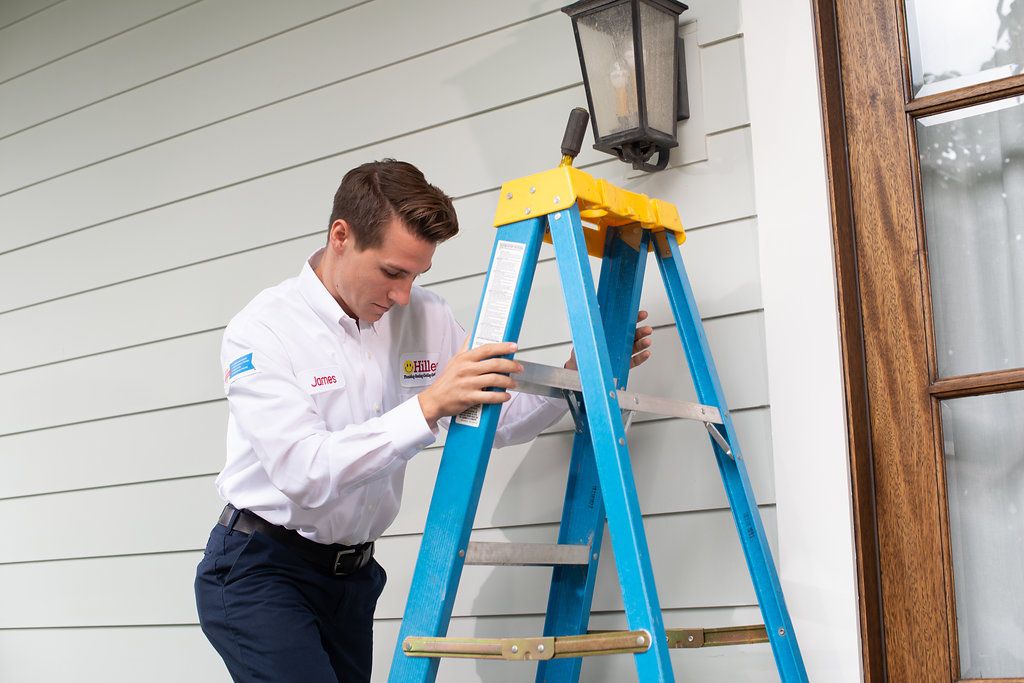 Resolve Any Electrical Safety Issues
Electrical issues should never be ignored, no matter how small the matter may seem. You can trust that our electricians will safely repair or replace any hazards or issues without the risk of electrocution or fire. We make safety our number one priority for you and for our team. You'll never have to worry about electrical problems causing a fire, just give us a call and we'll be there right away to make sure you and your home or business stay safe. We will ensure every safety measure, so you'll never have to worry.
Our technicians are trained to understand and resolve any safety situation, like the absence of ground fault circuit interrupters, lack of surge protection, or even simply your outlets feeling warm to the touch. We will be sure to inspect your home or business to give you a clear idea of what's going on and offer a fair, honest price for our service. We will always take the best action possible and choose the best option for someone's home or business. Hiller will cover fully grounding your property, an entire rewiring, or just a replacement of smoke alarms.
Mt. Juliet Electricians Will Meet All of Your Electricity Needs
People rely on our electrical systems pretty heavily, and this often means our electrical systems are overloaded. While this itself isn't a bad thing, it can cause your electrical systems to sometimes not function if they can't keep up. 
In a home or business, electricity is a necessity. Our trained, professional contractors can help meet any electrical needs, whatever they happen to be.
If your circuit breakers are constantly being tripped, it's often a sign that your appliances are having a hard time keeping up with the amount of electricity being used. We can help get them back up to speed! Circuit breaker issues are an easy task for our contractors. We can install more outlets in your home, so you're not relying on so many appliances plugged into one outlet or extension cord. Also, we can upgrade a home's systems so that you can rest assured your appliances can handle the demand.
Sometimes it's not the overuse of our electrical systems, but the weather that causes our electricity to go out. When that happens, the best thing you can have is a backup generator, which have been gaining popularity in the last few years. You can trust our electricians to properly install a backup generator on your property in instances where the power goes out. You'll never have to be without.

Mt. Juliet Electrical Repairs, Maintenance & Replacements
Whatever and whenever you need us, we'll be there for you. We offer service 24/7, 365, and we'll be able to take care of your electrical issues as soon as possible. We understand that electrical emergencies are not only scary but require an immediate response. That's why we're proud to offer our electrical services to the Mt. Juliet area whenever you need us. No issue is too big or small for us to handle, and you can always have peace of mind that we'll be there quickly and take care of the issue right. 
If you feel that you are in need of any electrical repairs or installation, don't hesitate to give us a call. Our team will explain every step of what we're doing so you never feel like you're being left in the dark or taken advantage of. 
You shouldn't wait to get electrical repairs because it can either worsen or lead to safety violations or concerns. We will help you get your home back up to speed and are always available for any emergency that arises.
Contact the Mt. Juliet Hiller Electrical Team Today!
Our highly skilled technicians train to take on any electrical issue that may arise. We will always treat your home like it was our own. We will always clean up after finishing, respect your time, and make sure not to damage any of your furniture or belongings. 
Whatever your needs, give us a call, and we'll be there to address any of your concerns and questions. 
Mt. Juliet Electricians


,
Mt. Juliet Plumbing, HVAC & Electrical Services