Do you need a certified emergency electrician in Mt. Juliet? If so, Hiller, which is among the top electrical service companies in the city, will be in a hurry to resolve whatever electrical issues you're facing.
Are you seeing warning signs for your electrical system? Since 1990, our team of certified electricians has been the go-to experts in the eyes of our folks in Mt. Juliet, Tennessee, whenever they are experiencing electrical problems at home or in their business. We are on call 24/7 to provide efficient and quality electrical service and maintenance.
The best thing about Hiller is that we deliver to our customer's satisfaction. Honesty, integrity, and exceptional service have been our core beliefs since the beginning. So, we can guarantee that our emergency Mt. Juliet electrician will use their expertise to solve your electrical problems.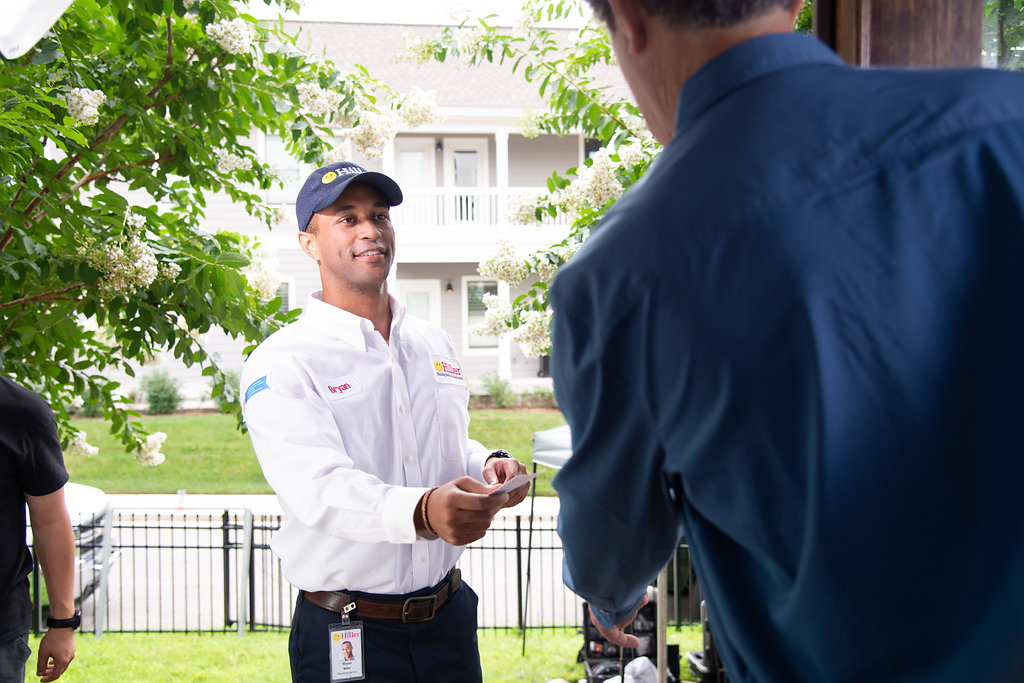 Hiller Offers Various Emergency Electrical Services
Don't try fixing faulty electrical wiring if you know little about electrical repairs. Instead, call our 24-hour Mt. Juliet electrician and let them handle the job to ensure your and other people's safety. Our electricians are trained professionals in their field and have ample experience doing electrical work.
From replacing old power outlets with new ones to fixing damaged electrical systems, we are at your service. Here's a list of electrical services we do in Mt. Juliet.
Fixing defective wiring
Inspecting electrical panels for problems
Installation of extra power outlets to prevent overloads
Repairing flickering lights
Inspection of power outlets to avoid electrical fires
Replacing and repair of circuit breakers
Troubleshoot inefficient electrical circuits to reduce electricity consumption
Fixing power shortages
Repairing faulty appliances