At Hiller, our professional team of plumbers is always available to provide fast, professional, and reliable plumbing services and repairs for your Mt. Juliet home or business. Hiller is here to help you with late-night emergency repairs, routine maintenance, plumbing system upgrades, and more. Hiller in Mt. Juliet is your one-stop resource for any residential or commercial plumbing needs.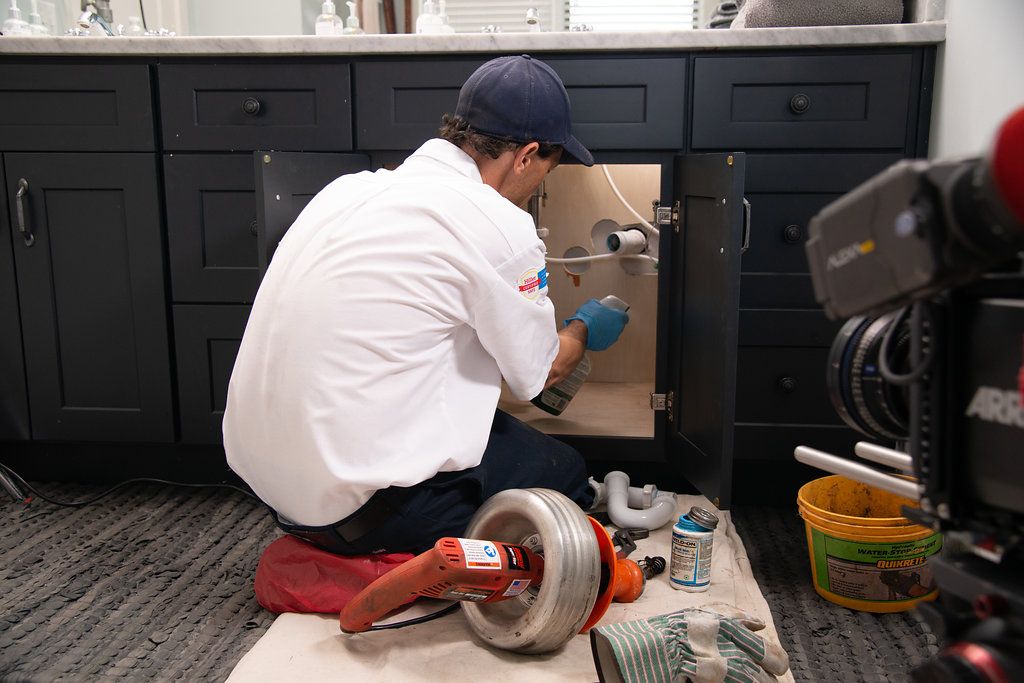 Plumbing Repairs in Mt. Juliet
While once considered a luxury, indoor plumbing is now a necessity for most of us and something we wouldn't consider living without. The professional plumbing experts at Hiller in Mt. Juliet can help with any problem. These problems include low water pressure, clogged drain line, and other plumbing issues.
Plumbing systems are complex and have a lot of components, which means there are a lot of possible points of failure. From shower drains to sewer lines to water heaters, there are many ways your plumbing system can be damaged or simply stop working as it should. That's where the knowledge and experience of Hiller's plumbing professionals come in. 
Once you call for service, our expert technicians will arrive fast and immediately begin to diagnose your plumbing problem. We also offer solutions and recommendations for getting the problem fixed and repaired quickly and correctly. When you're working with Hiller's experienced plumbing professionals, you can feel confident the work is completed right the first time. You'll receive the high levels of customer service that Hiller has become famous for. Plus, our team is available 24 hours a day, 365 days a year, to ensure you have the plumbing help you need when you need it.
Mt. Juliet Plumbing Maintenance
Routine maintenance and scheduled repair checks are some of the best ways to keep your plumbing system working as it should. You can avoid major plumbing problems and ultimately save yourself time and money on costly repairs. Don't wait for a catastrophic problem to develop before you call a plumber. Even tiny water leaks can cause severe damage to your home since water is one of the most destructive forces when it comes to damaging property.
Aside from protecting your property, preventative plumbing maintenance can also save you money on utility costs. Keeping your plumbing system in top shape through maintenance ensures you aren't paying extra for water leaks. Plus, Hiller's expert technicians can offer recommendations for upgrades or other green initiatives that can help you save even more.
Hiller also offers a maintenance club to help you keep up with all the routine check-ups and regular maintenance your home's systems require. You can utilize maintenance club benefits for regular plumbing maintenance and electrical and HVAC work, too. Being part of Hiller's maintenance club makes it easy and affordable to keep all your home's systems operating as they should. 
Mt. Juliet Plumbing Installation
 The experts at Hiller can help you with any plumbing problem, large or small. When it comes to major plumbing replacements, breakdowns, or upgrades, you need to work with a company you can count on. Hiller's professional plumbing team will help you every step of the way, from choosing the right equipment to installation and maintenance. 
Choosing to go with professional plumbing installation or renovation through Hiller in Mt. Juliet will give you peace of mind. You'll know the job has been completed correctly by the best licensed and experienced plumbing professionals in the area. With more than 40 years of plumbing experience, and a customer service guarantee, there's no better choice in Mt. Juliet than the plumbing experts at Hiller.
Mt. Juliet Plumbing Emergencies
At Hiller, we understand that not every plumbing problem can wait for the next business day. Sometimes, an emergency needs immediate attention. That's why our plumbing experts are available to respond to emergency calls 24 hours a day, 365 days a year. Our 24/7 emergency plumbing repair options can help you get your plumbing emergency fixed immediately. Whether you're dealing with a major breakdown, a broken pipe, a backed-up sewer, a non-working water heater, we'll get it done.
Hiller's expert plumbing professionals are ready to respond to an emergency at any time. Given how disruptive a major plumbing problem can be to a home or business, Hiller understands that you sometimes can't afford to wait for service. So, even when the worst happens, you can be confident that your problem is getting fixed as fast as possible when you call Hiller in Mt. Juliet. At Hiller, we pride ourselves both on the quality of our work and the standard we set for customer service. If you have a plumbing emergency, the plumbing experts at Hiller should be your first call to get your family and home back to business as usual.
Mt. Juliet Plumbing, HVAC & Electrical Services

(615) 292-6110

Mt. Juliet
TN, USA
Mt. Juliet Plumbing
Other Mt. Juliet Plumbing, HVAC & Electrical Services