Happy Hiller is your expert standby home generator installer!

The importance of a consistent power source during emergencies is undeniable, that's why you can trust Happy Hiller as your dependable whole home generator installers in Cleveland, TN.
We manage all facets of whole home generators, commonly referred to as standby generators. From installing home generators to conducting repairs and maintaining units through diligent tune-ups, our dedication to ensuring your generator's resilience and readiness is unwavering.
As Kohler generators dealers and Generac authorized dealers, our resolute commitment to excellence and reliability is mirrored by the expertise of our proficient professionals. Connect with us today, your trusted home generator installation company, for steadfast solutions!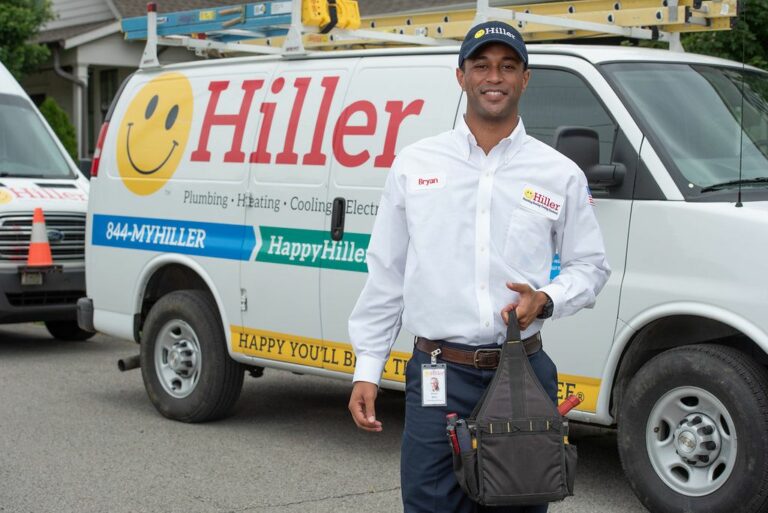 Cleveland's Kohler and Generac authorized dealers

We are authorized dealers for two big names in standby generators: Kohler and Generac. These industry leaders place their trust in us to uphold excellence in every generator service we offer.
Kohler: As an authorized dealer of Kohler generators, we bring both reliability and innovation to your residence. Whether you require a new Kohler generator installation, replacement, or a Kohler generator tune-up, our expertise ensures your standby power source remains consistently reliable.
Generac home generators: Our standing as a Generac authorized dealer underlines our commitment to delivering expert standby home generator solutions. With the solid reputation of the Generac brand for quality and reliability, complemented by our professional generator servicing, you can have full confidence that your needs for Generac home generator repair, installation, or a Generac generator tune-up are in capable hands.
Connect with us today and let our expertise as Generac and Kohler generator dealers bring top-tier standby home generator installation solutions to your Cleveland residence!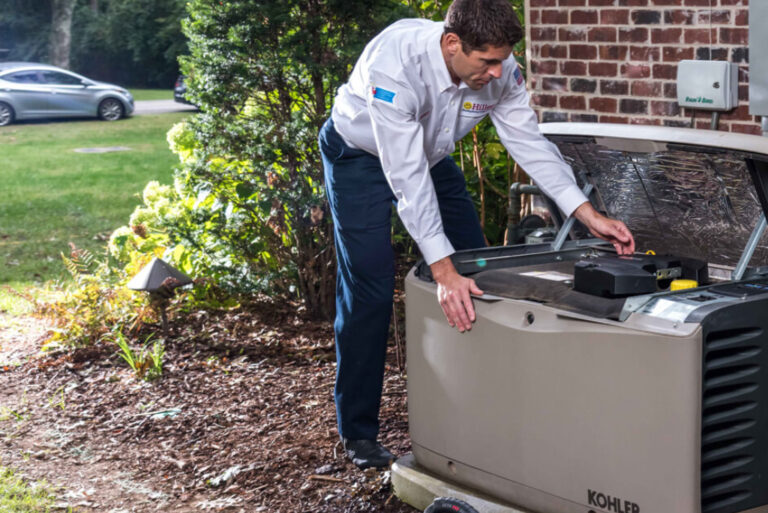 Home generator installation for more comfort

We specialize in professional home generator installations and replacements that provide emergency power and enhance comfort and security for your Cleveland home.
Our expert whole home generator installation offers more than just power during blackouts – it adds value and safety to your residence. In today's real estate market, homes with backup power solutions are highly sought after. They also ensure essential systems like security alarms and medical equipment remain functional.
Our generator installers ensure the smooth operation of your lights, appliances, and HVAC systems. No more searching for flashlights or worrying about food spoilage during extended outages.
As a Generac authorized dealer and Kohler generator installation professionals, we're dedicated to improving your quality of life with reliable backup generator solutions. Don't wait for the lights to go out; take control of your home's comfort and security today with Happy Hiller's generator installers!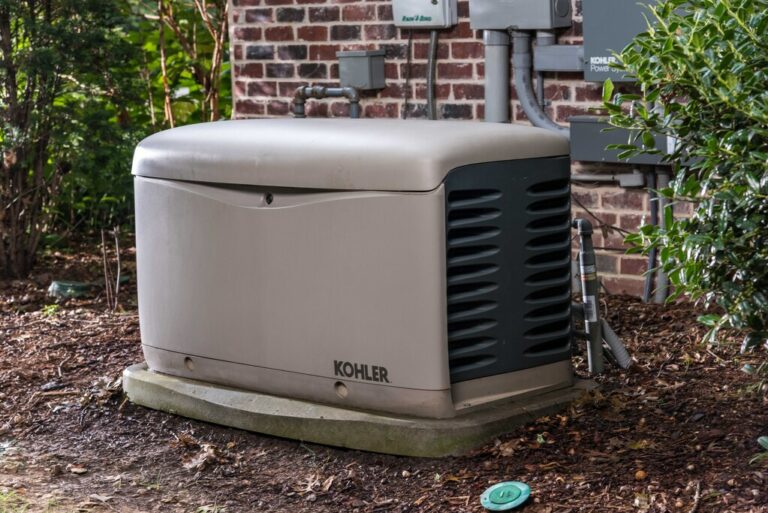 Ensuring efficiency with generator maintenance

Routine checkups are what keep a backup system reliable. That's precisely why we offer comprehensive generator maintenance services in Cleveland.
Regular service not only prolongs the life of your unit but also increases its efficiency and dependability. Our proficient technicians will inspect and test every component of your unit, identifying potential issues before they escalate into costly complications.
We take pride in servicing an extensive array of products from premier generator companies. Whether you require a Kohler generator installation, Kohler generator tune-up, Generac generator tune-up, or routine maintenance, our team possesses the necessary expertise to keep your home's backup power source primed. Whether it's a stormy night or a city-wide power disruption, you can rest assured knowing your standby generator is ready.
Get in touch with Happy Hiller today to schedule your generator's maintenance appointment. And if, for any reason, you're not happy with the outcome, you don't pay anything!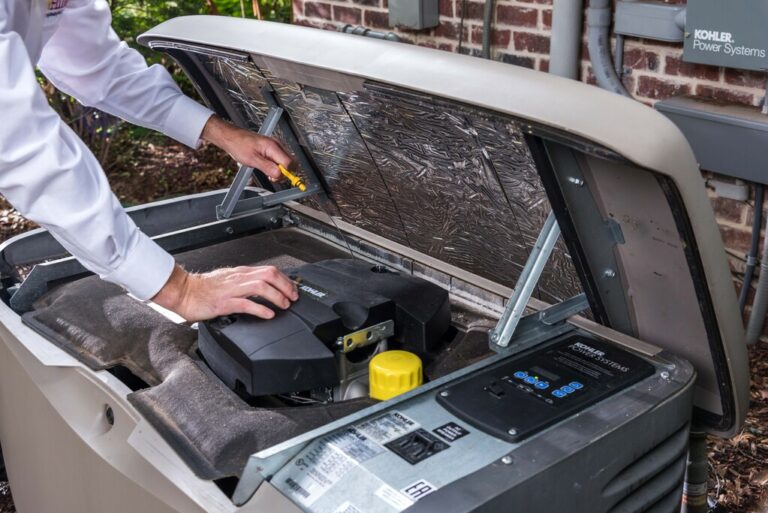 Reliable generator tune-up for top performance

Tune-ups are essential for keeping your emergency electrical unit running smoothly. Our dedicated team provides excellent generator services in Cleveland to ensure your backup generator is always ready.
We can service any major generator brand, including Kohler generator tune-ups and Generac generator tune-ups. Our technicians will fine-tune every component as per the manufacturer's specifications, preserving your investment's warranty and efficiency.
A thorough Kohler or Generac generator tune-up addresses wear and tear, ensuring smooth operation when needed most. Also, a tune-up a year after your Generac or Kohler generator installation optimizes fuel efficiency and performance, reducing costs and extending the system's lifespan.
At Happy Hiller, we take a personalized approach to Generac and Kohler generator tune-ups. From checking connections and fuel lines to cleaning air filters and testing switches, no detail goes unnoticed.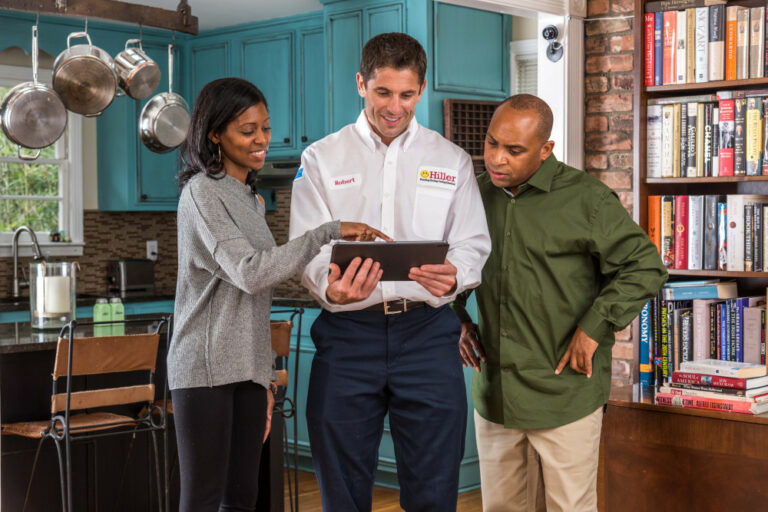 Trusted whole home generator repair service

Every homeowner deserves the assurance that comes with a dependable emergency power solution. Our home generator repair company in Cleveland is dedicated to keeping your lights on, powering your appliances, and safeguarding your family.
When your power is abruptly severed due to an unexpected outage, a standby home generator becomes your lifesaver. However, if for some reason it's not performing as expected, our generator repair services will ensure you keep going with your routine. Simply contact our 24/7 emergency generator services, and we will promptly be at your doorstep.
Don't wait until the next outage before taking action. Our generator services extend beyond mere repairs – we also offer generator maintenance and generator servicing to keep your home's backup power source in top condition, always ready.

Should you get a whole home power generator or a partial home generator?

A partial home generator offers a practical solution for emergency power by supplying electricity to specific circuits or essential appliances during outages. Unlike whole home generators that power your entire house, partial home generators allow you to choose which areas or devices receive power.
This cost-effective backup generator ensures critical systems like refrigerators, heating, or medical equipment remain operational, providing a tailored backup plan that suits your needs and budget.
Happy Hiller is here to assist you in evaluating each option's advantages and disadvantages.
Pros of whole home power generators
Comprehensive coverage: Whole home power generators supply uninterrupted power to your entire residence, ensuring all appliances and systems remain functional.
Convenience: Your backup generator seamlessly manages power distribution, eliminating the need for manual intervention.
Enhanced resale value: Installing a whole house standby unit can increase your property's value, appealing to potential buyers.
Certainty: With full-home coverage, you're prepared for various scenarios, from short outages to prolonged blackouts.
Cons of whole home generators
Higher cost: Due to their capacity to power an entire household, whole home generators come with a higher upfront expense.
Pros of partial home generators
Cost-effectiveness: Partial home generators offer a budget-friendly option by focusing on supplying power to essential systems and appliances.
Customizability: You can choose specific circuits or appliances to receive power during outages, tailoring the backup generator to your needs.
Efficiency: Since only selected systems are powered, partial home generators consume less fuel or electricity, reducing operational costs.
Flexible installation: Partial home generators can often be installed in smaller spaces, making them ideal for properties with limited room.
Cons of partial home backup generators
Limited coverage: Only chosen circuits or appliances receive power, leaving some areas of your home without electricity during a blackout.

As Kohler and Generac authorized dealers, our expert generator installers ensure your chosen backup generator option is set up professionally, maintaining the highest performance and reliability standards.
Whether you choose a whole home power generator or a partial one, we possess the expertise to guide you through the selection process. Contact us today to discuss your backup generator service needs and allow us to provide you with the optimal solution for uninterrupted home comfort.

Why choose Happy Hiller for standby home generator servicing?

When safeguarding your home's power supply, we stand as the top choice for dependable and professional standby home generator services.
Our unwavering dedication to excellence, bolstered by a team of expert generator installers and comprehensive solutions, establishes us as your reliable generator repair company and generator service provider for uninterrupted comfort and peace of mind.
Our experienced professionals bring years of practical knowledge in home generator installation and maintenance. You can trust in the proficiency of our technicians. From standby home generator installation to tune-ups, our generator services are customized to match your unique requirements, ensuring optimal performance.
As authorized dealers for Kohler and Generac, we possess a deep understanding of these generator companies, guaranteeing flawless operation of your unit when you need it most. Our generator services encompass Generac and Kohler generator tune-ups, Kohler generator installation, maintenance, and generator repair, offering a comprehensive solution.
Our prompt and efficient 24/7 generator services, coupled with our commitment to quality, make us the preferred choice for homeowners seeking reliable backup generator solutions.
Don't wait for the next power outage to realize the significance of dependable energy backup. Reach out to our generator installers in Cleveland today to schedule your standby home generator services and discover the Happy Hiller difference firsthand!
Daily Promotion
Half-Off Transfer Switch with New Whole-Home Generators
Upgrade to a Whole-Home Generator and Receive 50% select items!
Get Promotion
---
Cleveland Home Generator Installation: FAQ
A whole home generator, or standby generator, is a backup power solution designed to provide electricity during outages. It operates automatically, detecting when the main power source fails and swiftly activating to restore power. This seamless transition ensures your home remains powered, offering certainty and comfort during unexpected outages.
A whole home generator installation ensures uninterrupted power supply during outages. It safeguards your home's comfort, security systems, and essential appliances, preventing disruptions caused by power loss. With a standby home generator, you won't need to worry about food spoilage, medical equipment, or discomfort during prolonged outages.
To maintain optimal performance, remember to give your Generac home generator or Kohler generator a tune-up at least once a year.
Choosing us for installation offers numerous benefits:
Expert generator installers: Our skilled professionals ensure a seamless and efficient installation process.
Comprehensive solutions: We offer a range of services, from installation to generator repair and maintenance, addressing all your needs.
Partnerships with leading generator companies: As Kohler and Generac authorized dealers in Cleveland, we provide premier products and services.
Unparalleled expertise: With years of experience, we guarantee the best outcomes for your energy backup solution.
The installation process duration can vary based on factors such as the unit's size and complexity. On average, the installation can take around a day or two. Our dedicated generator installers work diligently to ensure a swift and hassle-free process.
Remember to give your Kohler or Generac generator a tune-up and maintenance to keep them in optimal condition.
Kohler and Generac home generators are widely recognized among generator companies. They offer reliable performance, fewer generator repair needs, and cutting-edge technology. As an authorized Generac and Kohler generators dealer, Happy Hiller ensures you receive the highest quality products and services for these reputable generator companies.
Absolutely. A professional whole home generator installation enhances your home's value. Potential buyers appreciate the added convenience and security that a standby generator offers, making your property more appealing in the Cleveland house market.
Yes, we provide comprehensive generator maintenance plans as part of our Happy Hiller Club. Regular checkups ensure that your unit remains in optimal condition, guaranteeing fewer calls to a generator repair company and optimal reliability when you need it most.
Consider factors such as your home's size, power requirements, budget, and the types of appliances you want to power during outages. Also, consider getting one from a reputable generator company. Our authorized generator installers can guide you through the selection process, ensuring you get the perfect Kohler or Generac home generator for your needs.
Yes, it can be integrated with your existing systems. Our skilled generator installers ensure a seamless integration that allows your unit to power essential systems, including HVAC, security, lighting, and more, during outages.
When seeking a generator repair company in Cleveland, TN, several crucial factors should guide your decision. Firstly, opt for a company with proven experience. Consider its reputation and customer reviews. A responsive customer support system and 24/7 availability for emergencies are essential. Lastly, inquire about their experience with different generator companies, brands, and models. Luckily for you, Happy Hiller is an authorized Generac and Kohler generators dealer.
Why Choose Happy Hiller?
Care is Our Core ValueTM
Certified Professional Technicians
Family Owned and Operated Since 1990
Happy You'll Be
Or The Service Is Free™
Welcome to Happy Hiller
Friendly service. Certified Technicians. Your problem, solved.
Happy Hiller is the premier Plumbing, Heating & Cooling and Electric service experts. We proudly serve parts of Tennessee, Kentucky, Alabama and Florida. Whether you need emergency services or preventive maintenance, it's all guaranteed. The best techs. The friendliest service. 100% satisfaction.
Learn More
Ruud
Reliable Top 10
Contractors

Nashville Business
Journal Top 25 Fastest Growing
Private Companies

Nashville Business
Journal Best in Business
Award

Nashville Business
Journal Most Admired CEOs
& Their Companies

Nashville
Business Journal
Fast 50
Happy Hiller Offers Generator Services 24/7
Your trusted generator installers in Cleveland provide round-the-clock expert home generator installation, repair, and replacement, ensuring your backup power is always ready.
Plumbing, Heating & AC Repair and Electrical Services.
Our confident service technicians will provide you with the solution for any home plumbing, heating, cooling, or electrical problem. Let us show you how we can make you a happy Hiller customer. Contact your trusted, licensed technician in Cleveland today.