While it may not seem like it, indoor lighting can dramatically change the tone and atmosphere of a room. That's why it's important to install the lighting fixtures that best fit your tastes and needs. At Hiller, we offer cost-effective indoor lighting installations and repairs for residents living in Tennessee, Kentucky, and Alabama.
 Indoor Lighting Design and Installation
Designing your ideal lighting fixtures is exciting! Installing new lighting in your home may be worth considering if you are looking to: 
Enhance your home's beauty and curb appeal with added lighting

Upgrade older incandescent lighting to LED lighting for more energy efficiency within your home

Reduce electrical bills and decrease your home energy carbon footprint

Increase the light quality and add to your lighting functionality
No matter the reason you are looking to upgrade your lighting fixtures, our experts at Hiller can design and install a wide range of indoor lighting solutions. We install track lighting, under the cabinet lighting, flush mount light fixtures, recessed lighting, chandeliers, pendant light fixtures, and more. We'll also help you choose the best type of light bulbs that last longer and help you save energy. Not sure what lighting is best for your room? Learn more about the effects of indoor lighting to help you decide!
Indoor Lighting Repair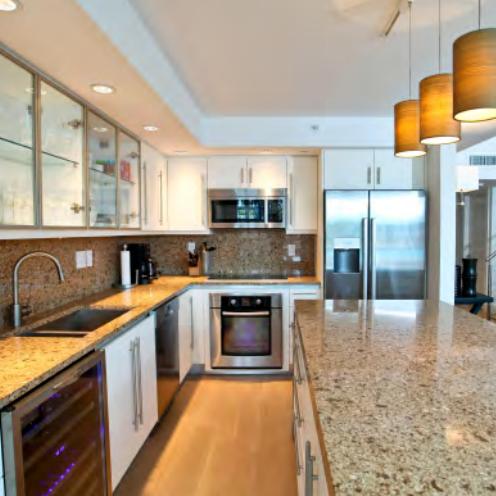 If your lights have gone out and you needing repairs, look no further than Hiller. Our experts work around the clock and are available 24 hours a day to repair your broken light fixtures and correct any wiring problems you may have. Skip the dangerous DIY repairs and call a certified electrician at Hiller for a repair.
Contact Hiller and Light Up Your Home Today
At Hiller, we've provided trusted indoor lighting design and installations for over 30 years. We understand how important lighting fixtures are to your home and we take our time to ensure that every job is done to 100% customer satisfaction. Contact us for more information about indoor lighting 844-694-4553  or request an appointment today!