Panama City Beach's Duct Cleaning Experts

Welcome to Happy Hiller, your reliable companion for proficient air duct cleaning here in beautiful Panama City Beach, FL. Our adept air duct cleaning skills shine in how we maintain healthy living environments, reinforcing our dedication to your comfort and wellness. The Hiller difference is that we truly care about our friends here in our home of Panama City Beach. We understand the pivotal role clean air ducts play in shaping a healthier, more pleasant habitat for our neighbors and community.
Air duct cleaning, when done right, expels hidden dust, allergens, and mold spores, enhancing the air quality in your living spaces. Panama City Beach residents looking for a duct cleaning service they can trust know that Hiller is highly recommended for our diligence and professionalism. We are trusted all throughout the panhandle for air duct cleaning – always done right – for a healthier and more breathable home environment.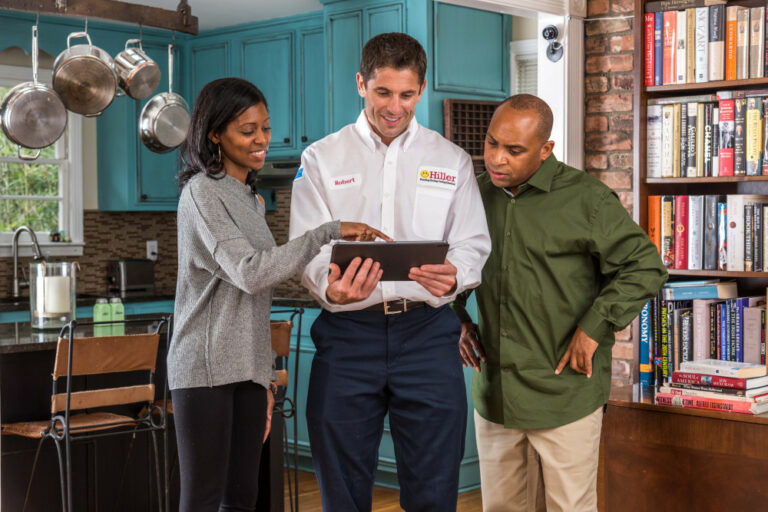 Panama City Beach's Top Pros for Professional Air Duct Cleaning

Uncovering the benefits of professional air duct cleaning reveals a universe of improved comfort and wellbeing. Here at Happy Hiller, we emphasize the transformative effects of our air duct cleaning service in Panama City Beach. With each thorough cleaning, we enhance your home's airflow, creating a seamless circulation of fresh air. This, in turn, boosts energy efficiency, and saves you money while promoting a sustainable environment. But the benefits don't end there! Our meticulous duct cleaning process eradicates dust and allergens, contributing to a healthier, cleaner home. Learn the signs you need an air duct replacement and experience an improved sense of well-being with us.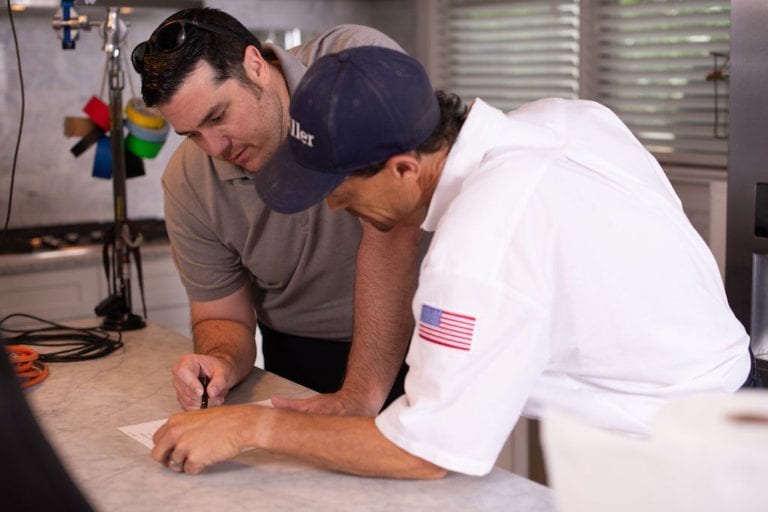 Hiller's Proven Air Duct Cleaning Methodology

Step into the world of our proven air duct cleaning methodology here at Happy Hiller. We bring a blend of high-tech equipment and professional precision to every Panama City Beach property. Our specialized air duct cleaning process goes above and beyond to ensure your ventilation system is thoroughly sanitized and dust-free.
Using eco-friendly cleaning products, we not only clean but also care for your environment, striving to enhance the air you breathe daily. With an attention to detail that sets us apart, our comprehensive duct cleaning services guarantee a healthier, cleaner indoor space. Join the Happy Hiller family and experience the best air duct cleaning in Panama City Beach.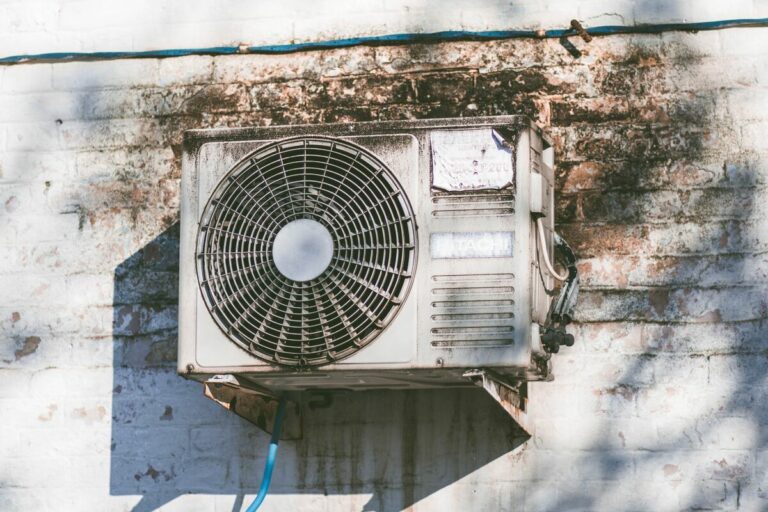 Recognize the Signs That Your Air Ducts Need Cleaning

In Panama City Beach, knowing the signs of dirty air ducts can keep your indoor air fresh and healthy.
One clear indicator is a dusty grill. This may suggest that air blown through your ducts carries dust particles, hinting at a needed duct cleaning.
Another sign is mold or mildew near the air duct grill, an outcome of built-up condensation in your HVAC system. If left unchecked, mold spores can trigger allergies, worsen respiratory health, and cause other serious health problems.
Heightened allergies and poor respiratory health can also indicate a need for air duct cleaning. Particles like dust or mold circulating in your home may exacerbate these conditions.
Observing high energy bills? Dirty ducts might be at fault. Your HVAC system works harder when your ducts are unclean, increasing energy consumption. A sudden spike in your energy bill might mean it's time to inspect your air ducts.
Poor airflow, another warning sign, could result from grime accumulation blocking air passages. Meanwhile, persistent musty odors or an unusually dusty home can also signal dirty ducts.
Lastly, if you've recently experienced an insect or rodent infestation, a thorough air duct cleaning should be on your to-do list. Pests often infiltrate air ducts, leaving traces that may affect your indoor air quality.
If you're noticing these signs or it's been a while since your last cleaning, consider our how to inspect clean seal air ducts guide or reach out to Happy Hiller, the trusted provider of air duct cleaning in Panama City Beach.
Why Choose a Local Panama City Beach Air Duct Cleaning Company?

Choosing a local air duct cleaning company in Panama City Beach, FL, opens the door to numerous benefits, with familiarity with the area leading the list. This ensures efficient scheduling and completion of tasks, thus reducing any inconvenience.
Knowledge of Panama City Beach's unique climate and environmental conditions means a local company can adapt their duct cleaning approach to tackle issues like humidity, mold growth, and saltwater corrosion.
With a local business, expect personalized service and customized solutions. The goal? Building long-term relationships while meeting all your air duct cleaning needs.
Being well-acquainted with local building codes and regulations is another crucial advantage of local companies. This guarantees adherence to Panama City Beach's specific requirements, ensuring the safety and quality of the work.
By opting for a local company, you're also investing in your own community. You're supporting the local economy, creating jobs, and fostering community spirit.
Additionally, a local business means quick access to references and reviews from Panama City Beach residents. This allows for informed decisions based on experiences of fellow locals.
Lastly, communication and follow-up are easy as pie. If you have queries or require additional services, reaching out is always hassle-free when working with Hiller for your air duct cleaning service call.
Experience Happy Hiller's Air Duct Cleaning Services Today!

Discover the Happy Hiller difference today! With top-notch industry licenses and certifications, we bring unmatched air duct cleaning knowledge and experience right to your door in Panama City Beach. Every operation of ours showcases carefulness, precision, and dedication. This isn't just about air duct cleaning. This is about creating a healthier living environment for you and the folks you care about.
Now, it's your turn to embrace a fresher, cleaner home. Don't wait any longer. Give your home the care it deserves with our exceptional air duct cleaning services. Book your Happy Hiller air duct cleaning appointment today!
Daily Promotion
Enjoy Half-Off Select Items with New Select HVAC Systems
Upgrade to Select New HVAC Systems and enjoy 50% off select items on us!
Get Promotion
---
Daily Promotion
True Transparency Pricing
Most Home Service Companies Use the Same Pricing Structure. But Not Us.
Get Promotion
What You Need to Know About Duct Cleaning
In Panama City Beach, it's advisable to perform air duct cleaning every three to five years. Factors such as local climate conditions, owning pets, or having allergy sufferers in the home could necessitate more frequent cleaning.
Regular duct cleaning can improve indoor air quality, make your HVAC system more efficient, and help identify potential problems before they escalate. If you notice excessive dust, mold, stale odors, or poor indoor air circulation, it's likely time to consider air duct cleaning. Trust in Happy Hiller to maintain a clean, fresh, and healthy living environment.
Absolutely, clean air ducts can offer numerous health benefits, particularly in Panama City Beach where seasonal climate conditions can intensify allergen presence. Air duct cleaning reduces dust, pollen, mold spores, and other pollutants that circulate in your home, leading to better air quality. Staying on top of air duct cleaning services can mitigate allergy symptoms, asthma attacks, and other respiratory health issues.
Additionally, having clean air ducts can eliminate unpleasant odors, contributing to a fresher and more comfortable living environment. It's critical to prioritize air duct cleaning to promote a healthier, fresher indoor space with Happy Hiller.
Keeping your air ducts clean in Panama City Beach post-cleaning service involves several practices. Regularly change your HVAC filters, aiming for every 2-3 months. Use high-quality pleated filters as they can trap smaller particles. Preventative maintenance dictates that you ensure your home's humidity levels are controlled, especially during the hotter months, to prevent mold growth in the ducts.
Regular duct cleaning services every 3-5 years with Happy Hiller helps maintain clean ducts. Lastly, maintain cleanliness around your HVAC unit. Keep debris away and make sure vents are not blocked. Following these steps supports healthy indoor air quality.
Absolutely! Happy Hiller proudly offers both residential and commercial air duct cleaning appointments in Panama City Beach. We're proficient in dealing with the unique requirements of homes and businesses alike.
Residential duct cleaning ensures your family breathes cleaner, healthier air. For commercial facilities, we help maintain optimal indoor air quality, supporting productivity and the well-being of your staff and customers. Regardless of the type of property, regular air duct cleaning is essential to maintaining a healthy environment. Experience cleaner air today with Happy Hiller!
Why Choose Happy Hiller?
Care is Our Core ValueTM
Certified Professional Technicians
Family Owned and Operated Since 1990
Happy You'll Be
Or The Service Is Free™
Welcome to Happy Hiller
Friendly service. Certified Technicians. Your problem, solved.
Happy Hiller is the premier Plumbing, Heating & Cooling and Electric service experts. We proudly serve parts of Tennessee, Kentucky, Alabama and Florida. Whether you need emergency services or preventive maintenance, it's all guaranteed. The best techs. The friendliest service. 100% satisfaction.
Learn More
Ruud
Reliable Top 10
Contractors

Nashville Business
Journal Top 25 Fastest Growing
Private Companies

Nashville Business
Journal Best in Business
Award

Nashville Business
Journal Most Admired CEOs
& Their Companies

Nashville
Business Journal
Fast 50
Happy Hiller Offers Duct Cleaning Services 24/7
Our experts are available 24/7 to cover any air duct cleaning emergency that might come up, so you will never again have to wait for days to get one of this situations addressed.
The Heating, Ventilation, and Air Conditioning System Experts
We take pride in the HVAC company's Panama City Beach location. Our team of experienced and skilled technicians are dedicated to providing fast, efficient, and reliable service for any of your home repair needs.
Whether your heating or AC unit needs work or you need to optimize your home's ventilation and air flow, we have the expertise to get the job done right the first time. With a focus on personal attention, professional ethics, and technical expertise, we strive to exceed your expectations and ensure your satisfaction.
Heating & Air Conditioning
Feeling the proverbial heat because of a faulty heating and cooling system?
If so, contact us to diagnose any problems your heater or AC may be experiencing. Our HVAC company can also ensure your unit is achieving its peak performance with our routine maintenance services, so you can be ready for every season that lies ahead.
Learn More