Panama City Beach Heat Pump Repair, the Happy Hiller Way!

When it comes to heat pump repair, we've seen it all!
Common scenarios that may require heat pump repair include issues with the compressor, refrigerant leaks, faulty thermostats, or electrical problems. If you notice that your heat pump is not providing sufficient heating or cooling, making strange noises, or experiencing frequent cycling on and off, it's time to call our expert technicians for a heat pump repair service.
When you call for heat pump repair in Panama City Beach, you can expect prompt, professional, and quality service from our team at Happy Hiller. Our team members will conduct a thorough inspection of your cooling and heating system, identify the root cause of the problem, and provide you with a detailed explanation of the repair process. Once the repair is complete, you can rest easy knowing that everything we do is backed by our 100% happiness guarantee!
Trust the team at Happy Hiller for all your heat pump repair needs in Panama City Beach, FL.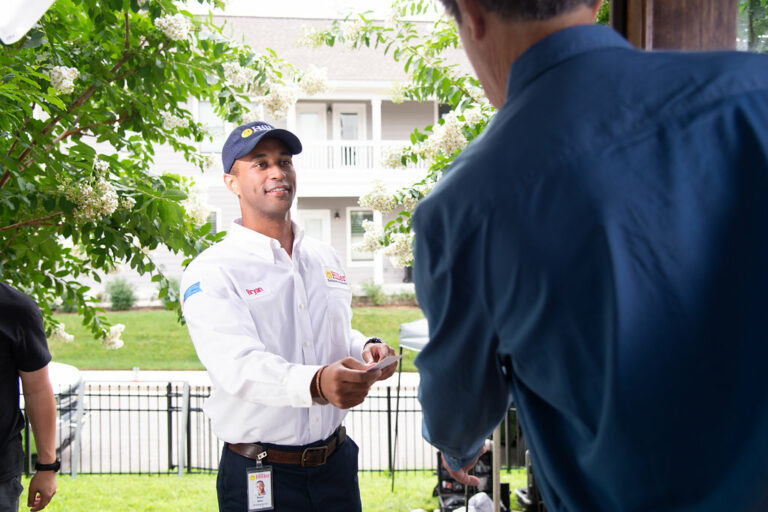 Professional Heat Pump Installation and Replacement Services in Panama City Beach

Whether you're considering a new heat pump installation for your home heating and cooling, or you're replacing your existing unit, call the experts at Happy Hiller!
If it's your first time selecting a heat pump, consider factors such as energy efficiency, system capacity, and the appropriate size for your space. Our comfort consultants can guide you throughout the process, ensuring you choose a high-quality heat pump that meets your heating and cooling demands while maximizing energy efficiency.
If you're wondering if you need a replacement, there are some key signs to look out for. If your heat pump is over 10-15 years old, it may be time to upgrade. Rising energy bills, frequent repairs, or uneven heating and cooling throughout your home are also indicators that it's time to consider a replacement. Our knowledgeable technicians can assess your existing system and recommend replacement options to ensure your heat pump installation goes off without a hitch and your home in Panama City Beach stays comfortable and energy-efficient.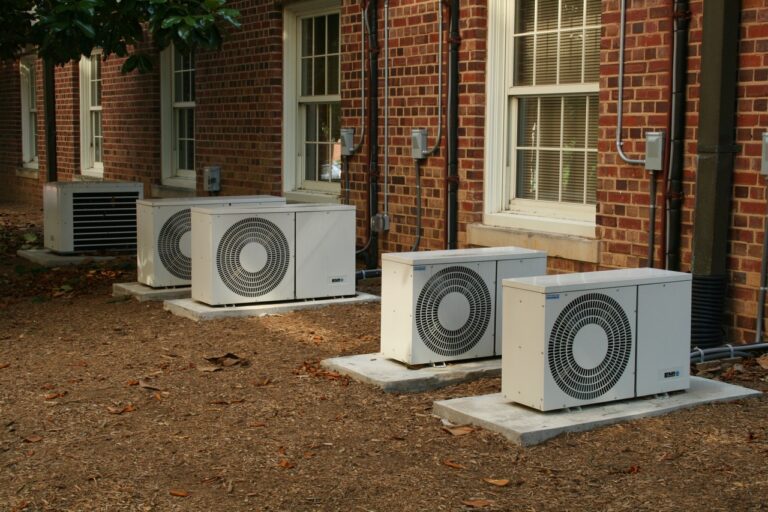 Improving Panama City Beach's Energy-Efficiency with Heat Pump Maintenance
In Panama City Beach, by scheduling routine heat pump maintenance, you can prolong the lifespan of your system, enhance its performance, and optimize energy efficiency. It's best to partner ways the ways you maintain your heat pump yourself with annual service by a heating and cooling professional.
During a maintenance service, our skilled technicians will thoroughly inspect and clean your heat pump system, including the coils, filters, and electrical components. We'll also inspect and tighten electrical connections, lubricate moving parts, and perform any necessary adjustments or repairs. These services help to improve airflow, reduce strain on the system, and prevent potential issues that could compromise its efficiency.
By keeping your heat pump in peak condition through regular maintenance and heat pump tune-ups, you can enjoy optimal energy efficiency, lower utility bills, and a more comfortable home all year round. Trust our experienced team at Happy Hiller to provide the highest quality heat pump maintenance in Panama City Beach.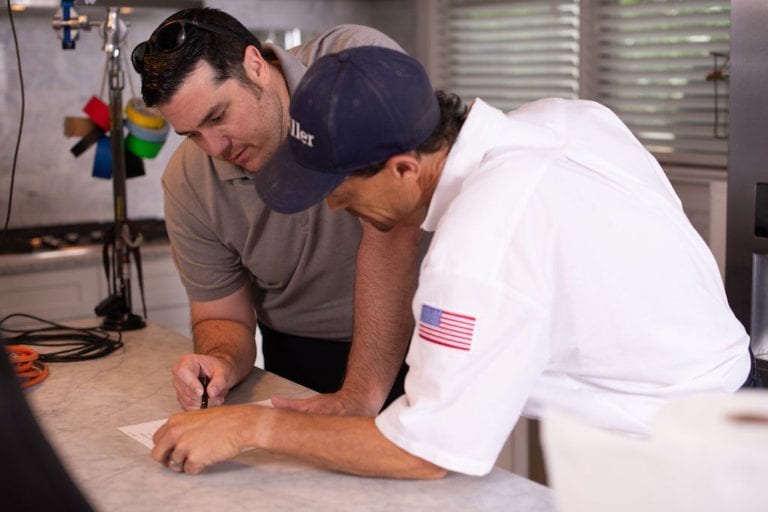 Troubleshooting Your Heat Pump Issues

Depending on the issue, there are a few things you check before you call for a repair:
No heating or cooling: Check the thermostat settings and ensure it is set to the desired temperature. Also, verify that the circuit breaker for the heat pump system is not tripped. Clean or replace the air filters as dirty filters can restrict airflow and impact performance, and finally, ensure that the outdoor unit is not obstructed by debris or vegetation, and ensure it is protected from snow and ice.
Insufficient heating or cooling: First, check for restricted airflow by ensuring that vents and registers are not blocked and the filters are clean. You can also clean the condenser coils to help improve efficiency. If the heat pump is in heating mode, ensure that the outdoor unit's defrost cycle is working properly.
Strange noises: Check for loose or damaged fan blades that may require tightening or replacement. Vibration or banging noises could indicate an issue with the motor or compressor, and in this case, they require professional attention.
Remember, if you encounter any issues with your heat pump that you cannot troubleshoot or resolve on your own, it's best to call our experienced technicians at Happy Hiller for comprehensive heat pump repair services in Panama City Beach, FL.
Here For Our Panama City Beach Neighbors 24/7!

Whether it's a sudden breakdown, a major system malfunction, or any other issue, the Happy Hiller team is ready to help you anywhere in Panama City Beach, FL, and the surrounding area!
Our priority is to restore your heat pump's functionality as quickly as possible, ensuring that your home remains comfortable and your peace of mind is restored. When you call us to repair your heat pump, you can count on a friendly HVAC service tech who is a leader in their trade, who will treat your home and family with respect, and take the time to answer any questions you may have.
We also offer True Transparency Pricing, so that day or night, there are never any surprises with Happy Hiller. And because we understand that emergency issues are unexpected, we offer flexible financing options to ensure you're able to get the repair you need right away.
So don't you worry – for all heat pump repair emergencies in Panama City Beach, the Happy Hiller team is just a phone call away!
Why Happy Hiller is the Top Choice for Heat Pump Repair in Panama City Beach, FL

For over 30 years, Happy Hiller has been serving Emerald Coast homeowners, always keeping comfort and service top of mind. From your first call with a free estimate to a completed repair backed up by our happiness guarantee, you can count on the best, every step of the way.
We expect our heating and cooling experts to provide the highest quality repair work and exceptional customer service. All technicians are also fully licensed and insured and drug tested, so you can always expect a true professional when you call Happy Hiller.
No matter your need, in Panama City Beach, the Happy Hiller team is the team to trust for all heat pump repair services.
Daily Promotion
Enjoy Half-Off Select Items with New Select HVAC Systems
Upgrade to Select New HVAC Systems and enjoy 50% off select items on us!
Get Promotion
---
Daily Promotion
True Transparency Pricing
Most Home Service Companies Use the Same Pricing Structure. But Not Us.
Get Promotion
Have a Question?
If your heat pump has stopped working completely, it's clear that it's time to call for a repair. However, there are several other signs that you should call a heating and cooling professional, including:
Insufficient heating or cooling
Reduced airflow
Strange noises such as grinding, squealing, or rattling
Frequent cycling on and off
Unusual odors
Higher energy bills without explanation
Difficulty maintaining desired temperature
Ice buildup on outdoor unit
If you notice any of these issues, give us a call right away! Even if it seems minor, a small issue can turn into a big problem if not taken care of promptly.
The average lifespan of a heat pump can vary depending on various factors, including the quality of the unit, regular maintenance, and usage patterns. However, on average, a well-maintained heat pump can last between 10 to 15 years.
Proper maintenance, such as regular inspections, cleaning, and servicing by a professional technician, can help extend the lifespan of your heat pump. It's important to keep in mind that as your heat pump approaches the end of its lifespan, it may become less efficient and more prone to repairs.
If you have concerns about your heat pump's performance or age, just call our heat pump replacement experts in Panama City Beach and we'll help you figure out the best course of action.
Our HVAC service technicians recommended that you schedule heat pump maintenance at least once a year. Ideally, it's best to schedule maintenance in the spring or fall, before the peak cooling or heating seasons.
Regular maintenance allows our techs to thoroughly inspect and clean your heat pump, check refrigerant levels, tighten electrical connections, and perform any necessary adjustments or repairs. This helps prevent potential issues, ensures proper airflow, and extends the lifespan of your heat pump. By scheduling annual heat pump maintenance with Happy Hiller, you can keep your heat pump running smoothly and efficiently throughout the year.
When choosing a new heat pump, there are several key factors to consider. Firstly, consider the heat pump's energy efficiency rating, represented by the SEER (Seasonal Energy Efficiency Ratio) and HSPF (Heating Seasonal Performance Factor) ratings. Look for a higher SEER and HSPF rating to ensure greater energy efficiency.
Secondly, consider the appropriate size and capacity of the heat pump for your space. A heat pump that's too small will fail to heat or cool your home, and one that is too big will be inefficient. Finally, look for features such as variable-speed motors for enhanced comfort and quieter operation.
If you're considering a new heat pump, the HVAC service team members at Happy Hiller are experts in helping homeowners choose the perfect unit for their space.
Absolutely! In fact, depending on how old your existing unit is, making an upgrade offers many benefits.
Upgrading your heat pump to a higher SEER (Seasonal Energy Efficiency Ratio) rated model can significantly improve energy efficiency, resulting in reduced energy consumption and lower utility bills. A more energy-efficient heat pump can also provide better comfort and environmental benefits.
Consult with our heat pump replacement experts in Panama City Beach to assess your current system and determine the best options available for your specific needs. We can help you choose a new heat pump that offers improved energy efficiency and advanced features for a more sustainable and cost-effective heating and cooling solution.
Why Choose Happy Hiller?
Care is Our Core ValueTM
Certified Professional Technicians
Family Owned and Operated Since 1990
Happy You'll Be
Or The Service Is Free™
Welcome to Happy Hiller
Friendly service. Certified Technicians. Your problem, solved.
Happy Hiller is the premier Plumbing, Heating & Cooling and Electric service experts. We proudly serve parts of Tennessee, Kentucky and Alabama. Whether you need emergency services or preventive maintenance, it's all guaranteed. The best techs. The friendliest service. 100% satisfaction.
Learn More
Ruud
Reliable Top 10
Contractors

Nashville Business
Journal Top 25 Fastest Growing
Private Companies

Nashville Business
Journal Best in Business
Award

Nashville Business
Journal Most Admired CEOs
& Their Companies

Nashville
Business Journal
Fast 50
Happy Hiller Offers Heat Pump Repair Services 24/7
You use your heat pump year-round, which means you need a heat pump repair company that's available round-the-clock! In Panama City Beach, we have techs on call 24/7 for all of your heat pump service needs. Contact us today!
The Heating, Ventilation, and Air Conditioning System Experts
We take pride in the HVAC service offered in Panama City Beach. Our team of experienced and skilled technicians are dedicated to providing fast, efficient, and reliable service for any of your home repair needs.
Whether your heating or AC unit needs work or you need to optimize your home's ventilaion and air flow, we have the expertise to get the job done right the first time. With a focus on personal attention, professional ethics, and technical expertise, we strive to exceed your expectations and ensure your satisfaction.
Heating & Air Conditioning
Feeling the proverbial heat because of a faulty heating and cooling system?
If so, contact us to diagnose any problems your heater or AC may be experiencing. Our HVAC company can also ensure your unit is achieving its peak performance with our routine maintenance services, so you can be ready for every season that lies ahead.
Learn More