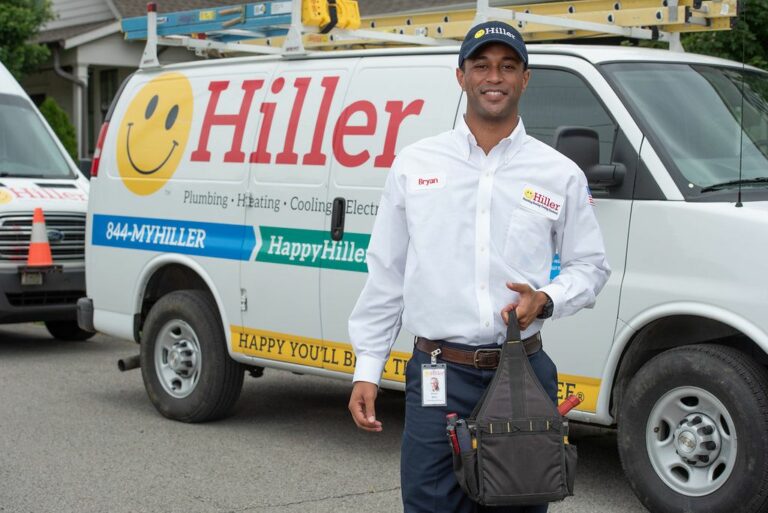 A Wide Range of Expert HVAC Solutions in Bay County
At Happy Hiller, we're committed to providing the best HVAC services in the Panama City Beach area.
Our HVAC professionals are trained and equipped to handle any issue that may arise, whether it's a routine maintenance appointment or a complex installation project, the Happy Hiller team is here to help. We offer installation, maintenance, and repair services for:
Residential and Commercial Heating and Air Conditioning Systems
Whole-house Dehumidifiers
Air Purification Systems
Ductless Mini-Splits
Smart Thermostats
As one of the top HVAC companies in Panama City, we're committed to help you, no matter the size of your problem. Contact us today!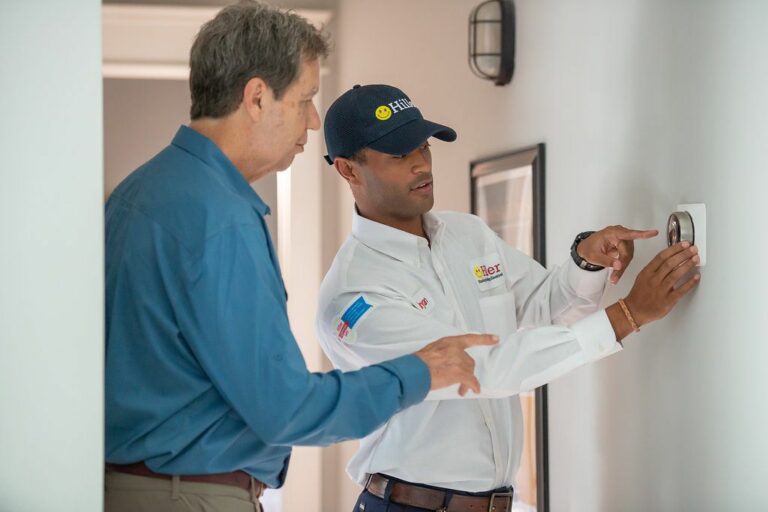 Top Solutions for Residential and Commercial HVAC Systems
We specialize in providing high-quality residential and commercial HVAC services in Panama City. Whether you're a homeowner or business owner, we understand the importance of your indoor comfort.
For homeowners, we offer:
Installation and maintenance of heating and cooling systems
Health-focused solutions, such as whole-house dehumidifiers and air purification systems
Energy-efficient upgrades to lower your utility bills, including Energy Star-rated AC units and ductless mini-splits, and smart thermostats
For commercial properties, our HVAC services in Panama City include:
Commercial HVAC installation services
Preventative maintenance programs to extend your equipment's lifespan and save you money in the long run
Fast-response commercial air conditioning and heating services to minimize downtime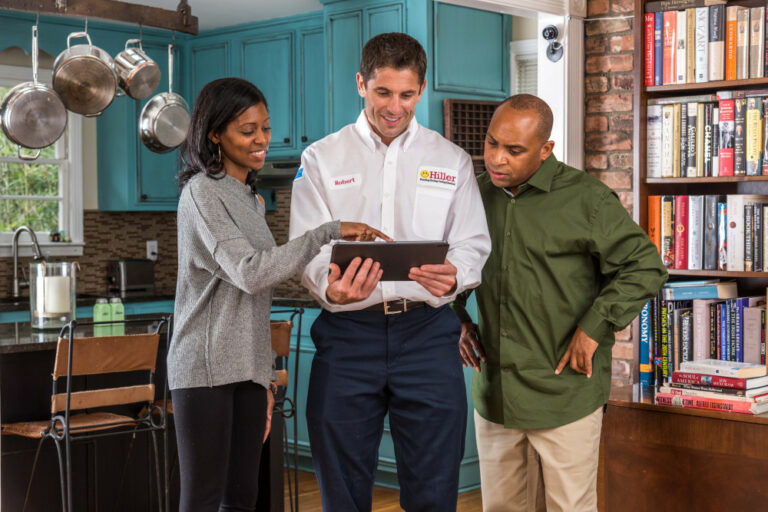 Quality Work at a Fair Price
We understand the importance of clear and honest pricing for HVAC services. That's why we offer True Transparency Pricing, which means hidden fees or surprises, just fair market value for expert services.
You'll receive an itemized list of materials used and tasks performed, so you can be confident that you're getting fair market value for our expert services. Plus, as a Happy Hiller Club member, you can receive exclusive discounts and benefits, including priority scheduling, an annual replacement credit, and a 10% discount across the board.
Finally, we offer flexible financing for our customers, with fast approvals and affordable payment options. Whether it's simple home maintenance or a commercial HVAC system installation, Panama City residents can count on Happy Hiller.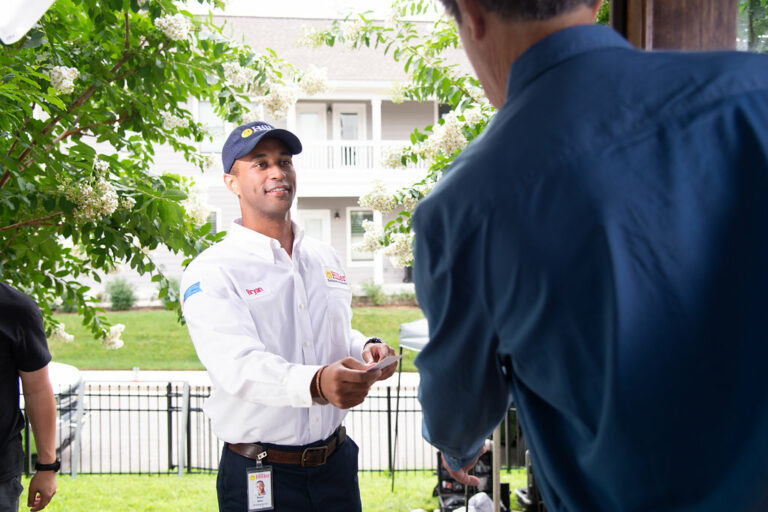 Over 30 Years of Experience as HVAC Contractors in Panama City
Family-owned and operated, our HVAC professionals have been serving both residential and commercial customers in the Panama City Beach area for over 30 years. Our highly skilled technicians are equipped with the expertise and knowledge to handle everything from routine heating and air conditioning maintenance to the installation of a new commercial HVAC unit.
We go above and beyond to ensure our customers receive the highest quality services. Our technicians are all drug-free and background-checked, expertly trained, and will always conduct themselves like true professionals.
In addition, when you have an urgent issue with your HVAC system, you shouldn't have to wait. We offer 24/7 service, and with access to a fully stocked warehouse and truck, we come prepared with all the parts necessary to keep your system running smoothly.
How Do You Know If Your HVAC System Needs Maintenance?
Regular maintenance of your HVAC system is crucial to ensure it runs smoothly and efficiently, especially during the hottest and coldest months of the year. But how do you know when it's time to call the professionals? Here are some common signs:
Increased Energy Bills: If you've noticed a significant increase in your energy bills, your HVAC system may not be running as efficiently as it should be.
Strange Noises: Unusual noises coming from your HVAC, such as grinding, banging, or rattling, are often a sign that there's something wrong.
Poor Airflow: If you notice that the airflow from your vents is weak or uneven, it's a sign that your HVAC unit needs maintenance.
Strange Odors: If you detect strange odors coming from your vents, such as a burning smell, it's essential to get your HVAC system checked as soon as possible.
Unit's Age: If your HVAC system is more than 10 years old, it's important to have your unit inspected. Regular maintenance can also help extend the lifespan of your heating and air conditioning systems
At Happy Hiller, we offer comprehensive HVAC maintenance services in Panama City. Our experienced professionals will perform a thorough inspection and make sure your system is running efficiently and reliably. We also have preventative maintenance plans available to ensure that your HVAC system is in top condition all year long. To schedule your next maintenance appointment, contact us today!


We're a Family-Owned HVAC Company That Cares
We care deeply about our customers, and we aspire to deliver the kind of customer experience that our founder, Jimmy Hiller, did when he started the business. We believe that our business's success is only possible when our customers, employees, company, communities, and vendors all win. This philosophy has been the foundation of our business for over 30 years, and it's one of the reasons we're the best HVAC company in Panama City.
As a family-owned HVAC company, we pride ourselves on providing high-quality services that are driven by our 5 Core values: personal attention and integrity, professional ethics, technical expertise, and a willingness to exceed expectations. We stand behind our work, and we're committed to being motivated, purposeful, and hard-working individuals who go above and beyond for our customers.
When you choose Happy Hiller, you can trust that you're working with a company that cares about you and your comfort. Contact us today to experience the Happy Hiller difference!
Daily Promotion
Fall Clean Up Sale - BOGO Tune-up
When you purchase an HVAC Tune-Up, we'll give you your next one FREE!
Get Promotion
---
Daily Promotion
Fall Clean Up Sale - Clean Air
Indoor air is often 2-5 times more contaminated than outdoor air!
Get Promotion
Have a Question?
It's best to have your HVAC system checked at least once a year, preferably before the start of the summer and winter seasons. This helps to ensure that your system is running smoothly and efficiently, saving you money on energy bills and preventing costly replacements down the line.
We offer transparent and competitive pricing for our HVAC services. Our True Transparency Pricing model ensures that you always know what you're paying for, with no hidden fees or surprises. Contact us today for a free estimate.
If your AC unit stops working, the first thing to do is to check the thermostat to make sure it's set to the correct temperature. If that doesn't solve the problem, check the air filter and make sure it's clean. If you're still having issues, it's best to call professional HVAC contractors to diagnose and fix the problem.
If your heating or air conditioning system is over 10 years old, investing in a new HVAC system is a great way to save money on your energy bills. Newer systems are more energy-efficient, meaning they use less energy to cool or heat your home or business. Contact us today to learn more about our energy-efficient HVAC options for homes and businesses in the Panama City Beach area.
Yes! We are so confident in the quality of our HVAC services that we offer a Happy You'll Be Guarantee. If for any reason you are not completely satisfied with our work, we will do everything in our power to make it right or you won't pay for the service. We stand behind our work and strive to exceed our customers' expectations every time.
We have a dedicated team available 24/7 to respond to your emergency service requests; we take pride in providing fast and efficient service, and we strive to attend to your needs within 24 hours of receiving your call.
Our experienced technicians are equipped with the knowledge and tools necessary to diagnose and repair your HVAC issues promptly. We know how important it is to have functioning systems in your home, which is why we prioritize emergency requests and work to resolve the issue as quickly as possible.
Yes, we've partnered with GreenSky® to offer financing options that fit your budget and financial needs. With GreenSky® financing, you can get the services you need, whether it's for an emergency repair or a planned installation or replacement. GreenSky® offers fast approvals, friendly customer service, and multiple ways to make payments. You can even fully or partially repay your loan with no penalties.
Our team will work with you to find affordable payment options that fit your budget. Don't let financial concerns prevent you from getting the services you need. Contact us today to learn more about our financing options with GreenSky®.
Why Choose Happy Hiller?
Care is Our Core ValueTM
Certified Professional Technicians
Family Owned and Operated Since 1990
Happy You'll Be
Or The Service Is Free™
Welcome to Happy Hiller
Friendly service. Certified Technicians. Your problem, solved.
Happy Hiller is the premier Plumbing, Heating & Cooling and Electric service experts. We proudly serve parts of Tennessee, Kentucky and Alabama. Whether you need emergency services or preventive maintenance, it's all guaranteed. The best techs. The friendliest service. 100% satisfaction.
Learn More
Ruud
Reliable Top 10
Contractors

Nashville Business
Journal Top 25 Fastest Growing
Private Companies

Nashville Business
Journal Best in Business
Award

Nashville Business
Journal Most Admired CEOs
& Their Companies

Nashville
Business Journal
Fast 50
Happy Hiller Offers HVAC Services 24/7
When your HVAC system goes down, you need fast and reliable help. That's why Happy Hiller offers 24/7 emergency HVAC services in Panama City Beach to keep you comfortable year-round. With our expert professionals always on call, you can trust us to fix any HVAC problem quickly.