Memphis Sewer and Water Line Plumbing Services
Your water and sewer lines are extremely important to maintain frequently and repair immediately upon a blockage or wear and tear resulting in a crack or break.
Water lines are responsible for delivering your fresh drinkable water and clean water for bathing and washing. Sewer lines remove the waste from your household, from the sinks and tubs to the toilets, and drainage from other appliances such as the washing machine and dishwashers.
A lot of waste is flushed through your sewage lines and they can often become obstructed inside the lines from build-up or nature. If you notice anything wrong with your sewer or water lines, you need to have immediate attention to them to prevent a breakdown of your system or contamination of your water.
Hiller's sewer and water line plumbing team in Memphis has the board-certified and licensed plumbers to service or repair any of your sewer and water line needs. There are many different causes for a sewer and water line breakdown.
Preventative maintenance and repairs immediately after discovering that something is wrong will help you avoid a big disaster. With over 40 years of experience, our technicians will have your sewage and water lines clear from obstructions and flowing as they should.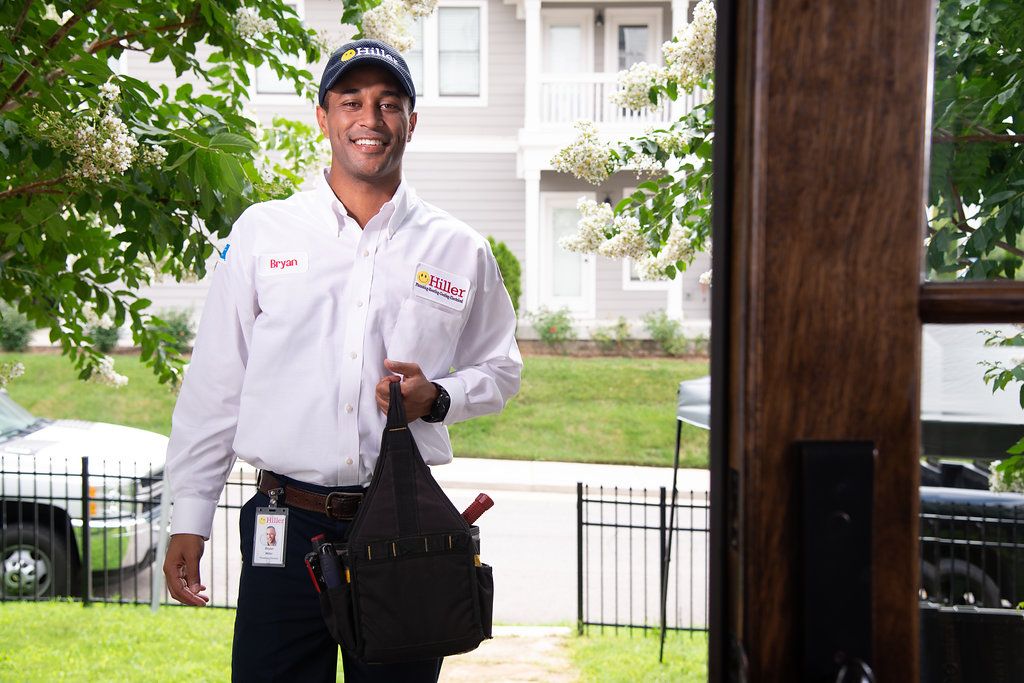 Water Line Maintenance and Repair
Water lines are extremely important, they carry and deliver your potable water for drinking, bathing, and washing. A breakdown in your water lines can lead to a catastrophe on your property or in your home if you don't repair it as soon as you notice something is wrong.
There are obvious signs, such as damp spots in the basement or the concrete around the house. Other signs are mushy ground when there is no irrigation system. At first notice of anything wrong with your water line, call Hiller's sewer and water line plumbing services team in Memphis.
By quickly acting and calling in a professional when you first notice that your water lines aren't running properly, you may be saving yourself a good amount of money and headache in the long run. Waterline problems can get bad fast.
A slow leak can turn into a catastrophe if it isn't fixed as soon as the problem is discovered. Old lines, corrosion, or roots too close to the lines can cause slow leaks that can be found by our expert technicians and repaired. Regular maintenance is a great way to keep your water lines running as they should and helps avoid potential disasters. Although unforeseen problems often arise, it is good to know when to call in the professionals.
Sewer and Water Line Installation
When you are ready for a complete sewer and water line installation with a highly reputable and experienced company, look no further than Hiller's sewer and water line plumbing team.
Your sewer and water lines are some of the most important systems on your property and in your home. Should your installation not have been done correctly or subpar, you may experience cracked connectors or possible collapsing of the ground that will require a major repair or a new sewer and water line drainage system installed.
Not only can that take you away from your home for some time while the new system is installed, but it would also end up being extremely costly. Hiller has the team on hand to install your sewer and water lines right the first time.
When it is time for a new sewer and water line installation, it is always the best idea to leave it to the professionals. Not only do they have the experience and knowledge on your water and septic systems, but they also have the tools and mapping experience that will place your system in the best place and allow it to work at its highest level.
Hiller's sewer and water line plumbing team has the certified experts ready for any of the install or repairs needed in Memphis.
Sewer Maintenance and Repair
By scheduling regular maintenance and inspections on your sewer lines and sewage system, you may potentially avoid a major breakdown ending in costly repairs.
Our highly experienced technicians at Hiller have the fancy and expensive tools that will show where your lines need attention. With regular maintenance, you are keeping your lines healthy and free from obstructions that can cause large clogs and leaks.
An annual inspection of your sewer consists of checking the soil around the sewer lines for trees and roots that may encroach on your drainage system and cause damage. We will insert a small fiber-optic camera into your water and sewage lines to look for any clogs that may cause problems if not immediately cleaned out.
It doesn't matter how perfectly installed or how new your water and sewer lines are, or how cautious you are with flushing waste, they will always clog. Hiller's sewer and water line maintenance and repair team in Memphis is here to flush or make any repairs to your system.
Give Hiller A Call!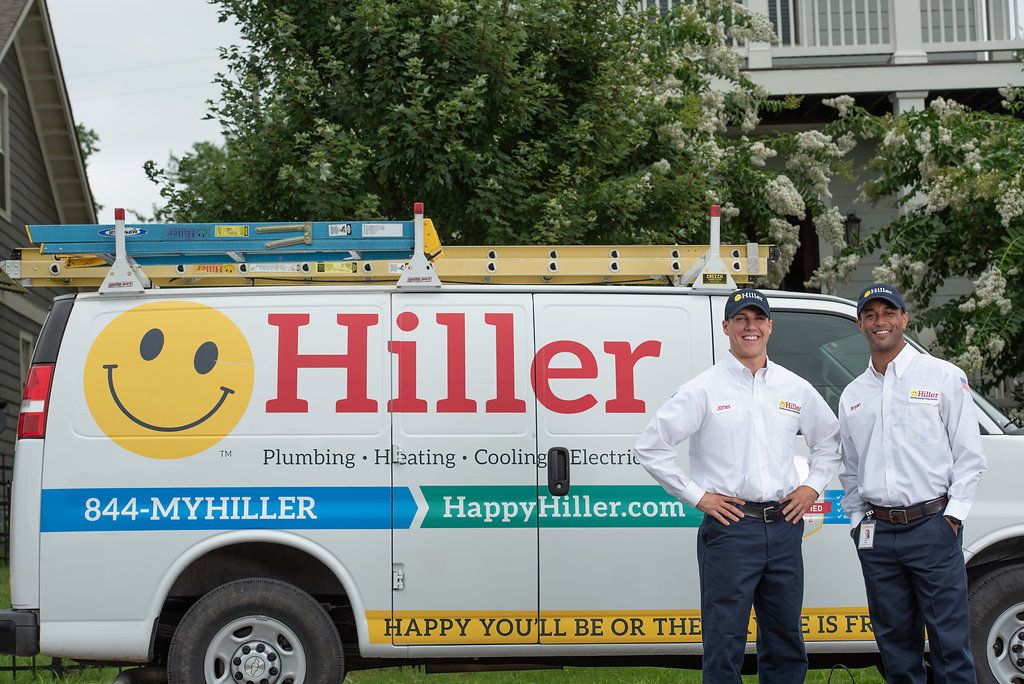 Whether you need a small repair or you would like an entirely new sewer and water line system installed, Hiller is on hand. Our experts are available for any of your water and sewer line issues and ready to fix whatever problem you are facing in your drainage system.
You can schedule a regular appointment for maintenance or if you have an emergency that needs immediate attention, call Hiller today!
Our 24/7 options make it easier for you to avoid long wait times on emergency services. We are also always available to schedule appointments for any repairs or new installations. Call Hiller in Memphis today.
Memphis Plumbing, HVAC & Electrical Services

(901) 399-7020

1280 Big Orange Rd
Cordova, TN 38018
Memphis Plumbing Services