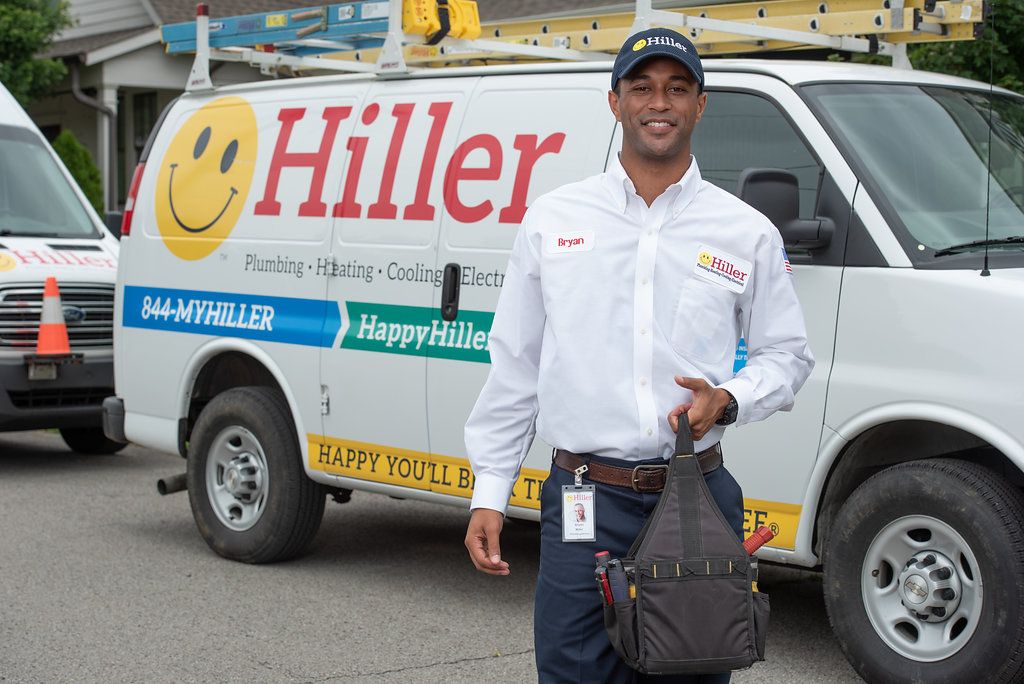 Anyone who has tried to fix leaky pipes or unclog drains by themselves knows that modern plumbing is complex. Short-term patchwork and insufficient repair can lead to significant problems down the road. That's why plumbing services are best suited for licensed professionals.
We know it's stressful when your home has a water leak or when one of your fixtures breaks. However, Hiller has the skill and know-how to get the job done right. We offer various plumbing services in Chattanooga, TN, including repairs, installations, maintenance, and fixture upgrades.
In addition, we provide no-obligation estimates and offer a 100% satisfaction guarantee for all residential and commercial buildings. So, contact Hiller, a full-service plumbing company, whenever you need an experienced plumber in Chattanooga, TN.
Full-Service Chattanooga Plumbers
We take pride in the quality of service we provide to every customer. Our Chattanooga plumbers are dedicated to ensuring your faucets, showers, toilets, and other fixtures are in top working condition. Additionally, our team deals with everything from water heater repair and clogs to hot water routing and pressure issues.
When things go wrong or need a cleanup, count on us day or night. Our Chattanooga plumbing services are available 24/7 for emergency repairs, even on holidays.
But Hiller's dedication to your residential and commercial properties doesn't end there. While we cover every aspect of your home, we also offer other home services, such as HVAC and electrical services.
Unclogging Drains And Stopping Leaks

Perhaps the common plumbing problem homeowners face is clogged drains and leaky pipes. We suggest routinely inspecting your building's plumbing system for these problems. And if you notice any pooled water or slow drainage, call us for immediate Chattanooga plumbing service. We'll quickly unclog your drains and stop any leaks so you can be worry-free.
Water Heater Installation
Running hot water at just the right temperature and pressure provides the kind of relaxing showers that we associate with being at home. Hot water can be a crucial part of operations for commercial locations as well.
Hiller offers efficient and cost-effective water heater installation services. We'll help you find the best water heater option for your building, allowing you to have complete peace of mind and control over the budget.
Plumbing Fixture Replacement
Is your faucet, toilet, or showerhead broken beyond repair?  Fret not because you can count on Hiller to replace it with an upgraded model. Not only do we provide a estimate for installation costs, but we also have a fully transparent pricing system that allows you to make informed decisions with complete confidence. In addition, we never pressure our customers into making unnecessary purchases or replacements.
Our expert Chattanooga plumbers will ensure that your new fixtures are a good fit for your existing system and aesthetic. Then, they'll install the new fixtures correctly to ensure they work properly and won't leak.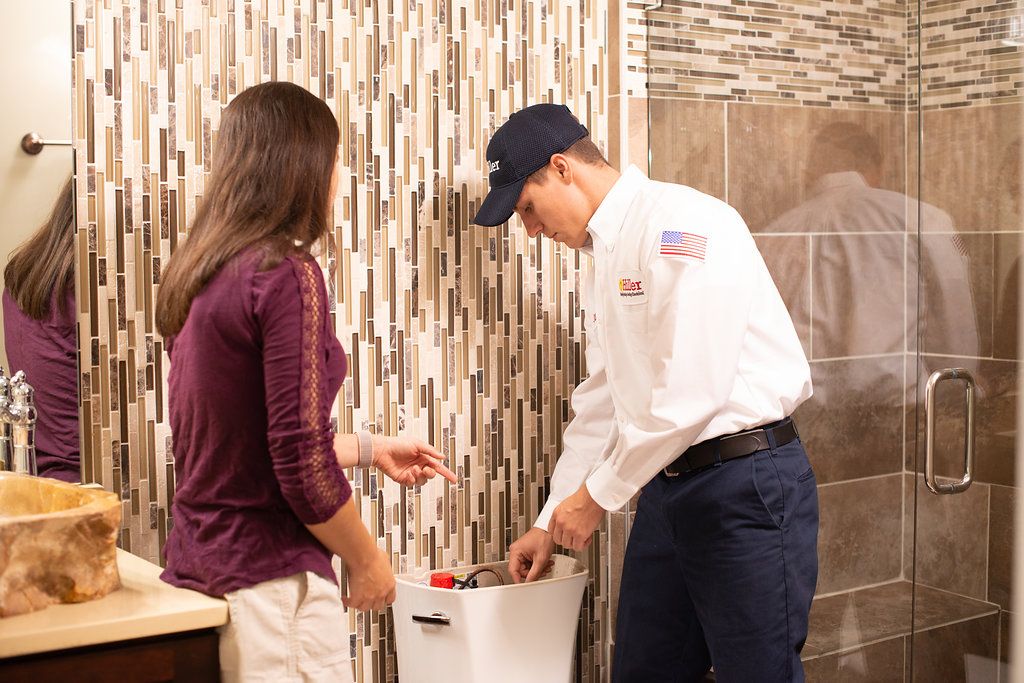 24/7 Chattanooga Plumbing Repair Services
Do you have an emergency and need to find one of the most reliable plumbing companies in Chattanooga, TN? Then call Hiller ﹘ the go-to company for emergency plumbing repair. We are available 24/7 every day of the year, and we'll quickly send a licensed plumber to resolve your emergency.
This responsive service isn't just for homeowners. We provide emergency plumbing repair for Chattanooga's commercial locations, too. Urgent repairs and replacements are crucial for businesses because your customers and clients will not wait. So before the competition makes the best of an unfortunate situation, get our team of ace plumbers in Chattanooga to fix the problem quickly.
Plumbing Maintenance And Inspection
Generally, prevention is the best cure, and this saying applies to your plumbing system, too. Don't wait for something to go wrong before you decide to call our Chattanooga plumbing services. Instead, contact us for inspection of a newly acquired property or routine maintenance of an existing one.
At Hiller, we are known for our expertly trained plumbers who can spot potential problems before they become critical issues. This preemptive measure can save you significant time and money.
Plumbing Upgrades And Additions
Your smartphone isn't the only object that needs an upgrade now and then. So whether you're remodeling your bathroom, needing to increase your hot water supply, or wanting to install eco-friendly fixtures, we're the company for the job. Our plumbers in Chattanooga, TN will provide the best possible service for all your plumbing upgrades and additions.
We take the guesswork out of stressful projects and give you a detailed estimate that simply explains the associated costs. The only surprise you can expect from our service is the shock of just how well your new fixture looks.
Hiller Is Here For All Your Chattanooga Plumbing Service Needs
Hiller is a family-owned and operated business that has served Tennessee residents and businesses since 1990. We offer you the award-winning service for your residential and commercial plumbing needs. 
Many of our long-term customers also enjoy a Happy Hiller Club membership and its long list of benefits, and we'd love for you to join. Contact us today for your no-obligation estimate from our team of expert plumbers in Chattanooga, TN.