great job!! Arrived early than expected which made me very happy!! No fuss, no mess. Everything was done promptly and thanks goodness my life is back to normal ... Read More
great job!! Arrived early than expected which made me very happy!! No fuss, no mess. Everything was done promptly and thanks goodness my life is back to normal with no water leek in the shower and water heater running smoothly. Thank you to the 2 specialists who worked on my issues. Close
Jonathan and Lyndon did an excellent job removing and installing a new ceiling fan in my home. It was no easy task as I have a very high vaulted ceiling. They... Read More
Jonathan and Lyndon did an excellent job removing and installing a new ceiling fan in my home. It was no easy task as I have a very high vaulted ceiling. They were extremely professional, personable, and experts at their job. I will be happy to recommend Hiller to any of my friends and/or family. Thank you very much for employing two fine gentlemen. Sincerely, Ellen Gassler Close
Josh and James arrived at my home promptly and professionally to take care of busted pipes from this recent freeze. I couldn't ask for a better job or two fine... Read More
Josh and James arrived at my home promptly and professionally to take care of busted pipes from this recent freeze. I couldn't ask for a better job or two finer gentlemen to take care of repair. They were polite and knowledgeable, efficient and reasonably priced. I very highly recommend them and the Hiller company!! Close
Mr. Jim Scott very professional, quick efficient and very nice. Was a very good experience and well worth the time and cost for this repair. Hiller did an outst... Read More
Mr. Jim Scott very professional, quick efficient and very nice. Was a very good experience and well worth the time and cost for this repair. Hiller did an outstanding job and is on speed dial from now if and or when I need service for HVAC. I would and will recommend Hiller for any service you may need Close
Jeff was absolutely 100% the best!! He was able to schedule and respond to my Dad's plumbing issue on very short notice. Took care of him!! Top rate communicat... Read More
Jeff was absolutely 100% the best!! He was able to schedule and respond to my Dad's plumbing issue on very short notice. Took care of him!! Top rate communication and explanations! Close
Amazing organization. Mr. Hiller I being a plant manager. Of an extremely large and complex process understand how important people and professionalism is to an... Read More
Amazing organization. Mr. Hiller I being a plant manager. Of an extremely large and complex process understand how important people and professionalism is to an organization success. You should be extremely proud this holiday season of the culture you have set in your organization. From the person that answers the phone to the technician on site. I have always had a good experience with your company. I did not believe it could get better but today it did. Mr. Ben Kelly was the best I've seen. Professional yet friendly he was exact in his diagnosis and repair. Miss Katie that assisted me on the phone wonderful.Simply great experience. Close
I had purchased a water softener unit. The company has since went out of business. Called Hillard's to come make sure it's still working properly. They wer... Read More
I had purchased a water softener unit. The company has since went out of business. Called Hillard's to come make sure it's still working properly. They were able to come same day which was awesome. The tech was super friendly. My issue was he did not know my machine. Did a water hardness test to check if it was working correctly and it wasn't. He recommended that I add salt to the system (salt was extremely low) and wait 2 weeks. Call back if needed. Oh…and he set the time on the system. Changed $75 house call and nothing was done. Did not check for kinked hoses, clogged pipes or anything like that. Update: Added more salt to system as advised. And system seems to be working better already. I wish I had tried that before calling. They deserve 5 stars! Close
Josh the technician was very professional. He explained repairs and costs. He also provided ways to care for the shower & water heater to help them last longer... Read More
Josh the technician was very professional. He explained repairs and costs. He also provided ways to care for the shower & water heater to help them last longer. Very impressed with service & communication with Hiller every step of the way, from scheduling the appointment to the technician working on our hot water heater & shower. We will call them again for repair work. Close
Great Hiller Club experience quite late on a Wednesday night. Tech Alex was superb in troubleshooting and doing the small repair to get the upstairs AC working ... Read More
Great Hiller Club experience quite late on a Wednesday night. Tech Alex was superb in troubleshooting and doing the small repair to get the upstairs AC working in advance of my guests arriving the following morning. All good! Close
The installation guys (father and son crew) are great guys. They masked at our request and were very nice, helpful and professional. The sales guy was nice but... Read More
The installation guys (father and son crew) are great guys. They masked at our request and were very nice, helpful and professional. The sales guy was nice but had said a couple things would get done that weren't included. However, overall a really great experience. We will call them in the future! :) Close
Wow. Professional, fast, honest. Perfect mix I was looking for to fix an electrical issue in the house. Thanks so much! Will definitely use you again in th... Read More
Wow. Professional, fast, honest. Perfect mix I was looking for to fix an electrical issue in the house. Thanks so much! Will definitely use you again in the future. 8/2022- They just put in a new water heater and same high level of professionalism and showed me the options and pros and cons to select what we needed. Great experience!!! Close
Although there were some issues with the new unit Manager Kris Wright and service tech Issac did a great job and i was impressed with their work... Jim was awe... Read More
Although there were some issues with the new unit Manager Kris Wright and service tech Issac did a great job and i was impressed with their work... Jim was awesome to work with for this repair. he was quick, efficient, and answered all of my questions. I would recommend him to others for their needs. Close
They are great every time. I haven't had one time where they have come out that they were completely honest about the services they may or might not have to d... Read More
They are great every time. I haven't had one time where they have come out that they were completely honest about the services they may or might not have to do. Instead of one of their competitors that lied and tried to push a repair that was unnecessary. Never have been late to an appt and some days can even get you in earlier. Had a few emergencies over the years and within the hour they showed up. Ac breaking in 95 degree weather completely shot. Had a full install that day. Happy member of the Hiller club Close
Hillard took care of my shower. Replacing the tub faucet they took the old one out cut the hole to put a plate over it put the new one in place the plate over i... Read More
Hillard took care of my shower. Replacing the tub faucet they took the old one out cut the hole to put a plate over it put the new one in place the plate over it and it looks amazing. They did this for another bathroom of mine and there they did the same amazing work I highly recommend Hiller plumbing heating electrical Close
Josue is an amazing electrician that definitely knows his stuff. It was the best experience you could have after your house being hit by lightning! I was out at... Read More
Josue is an amazing electrician that definitely knows his stuff. It was the best experience you could have after your house being hit by lightning! I was out at ease knowing my electrical would be done correctly and safely. Close
AC compressor frosted up and quit working. Ben was our tech and he was great. On time, professional, respectful of our home, friendly, and knowledgeable. He qui... Read More
AC compressor frosted up and quit working. Ben was our tech and he was great. On time, professional, respectful of our home, friendly, and knowledgeable. He quickly diagnosed the problem and had it repaired in no time. We've already told the neighbors how great our experience was and will request Ben if we should ever need service again. Thank you Hiller. Close
I highly recommend the professional plumbers at Hiller. They did an excellent job replacing all of my old brittle galvanized pipe that were under my house and t... Read More
I highly recommend the professional plumbers at Hiller. They did an excellent job replacing all of my old brittle galvanized pipe that were under my house and they installed Grade A PEX pipe all in less than 8 hours. They also installed a new faucet, handle and shower to replace one that no longer functioned properly. Our home was built in 1961 and Hiller took the time to improve several plumbing issues inside my home. Thanks to those great guys I no longer have to shut the water off at the old water meter in the ground! I now have a shut off handle inside my home. If you have old worn out pipes or plumbing that does not work properly, call Hiller. They can take care of it quickly and efficiently and they strive to make sure all their customers are satisfied. Thank you all for a job well done! Close
Technicians were available to be early to the appointment. They were professional and courteous and explained the process of the inspection and repair. Repair ... Read More
Technicians were available to be early to the appointment. They were professional and courteous and explained the process of the inspection and repair. Repair was clean and seamless and performed in a timely manner. I feel as a customer I was valued to techs doing the repair and not just another "job". The repair needed was more than what I had originally thought it would have been but the way it was explained to me and then through the repair a semi failure analysis of the unit that caused the failure made me more comfortable and confident with the repair recommendation and techs. Will be using Hiller again in the future for more repairs when/if needed. Close
Hiller is always detail oriented, polite and professional. I could not pick a better company to serve my Plumbing/Electrical/HVAC needs. After experiencing an i... Read More
Hiller is always detail oriented, polite and professional. I could not pick a better company to serve my Plumbing/Electrical/HVAC needs. After experiencing an issue they swiftly accommodated my needs and ensured I was a satisfied customer. I definitely recommend them; they are extremely credible! Close
Ariel and the crew(Peter, Brett and Joey) got here at the start of the day, jumped right to it(completely replace sewer and drains under house that builder had ... Read More
Ariel and the crew(Peter, Brett and Joey) got here at the start of the day, jumped right to it(completely replace sewer and drains under house that builder had installed with handyman). Along the way, they found(and fixed) leaks in the incoming water lines, redesigned parts of the plumbing that were installed incorrectly, gave recommendations on future upgrades(necessary due to the parts the handyman used), upgraded fasteners and used higher quality products every step of the way. Sad I had to use them(my builder hired all "contractors" while building the house and I had no say), but glad to get the crew I got. Actually had a blast while they were here. Higher price than some but the professionalism, quality and courtesy are unmatched. Warrantied the work on top of that. Close
The technician was very knowledgeable and was super quick in finding the issue and how to resolve it. He gave me two options to choose from to complete the serv... Read More
The technician was very knowledgeable and was super quick in finding the issue and how to resolve it. He gave me two options to choose from to complete the service. One was with the membership and the other without which was still a fair price. He wasn't pushy with the membership, which I appreciate. The only issue I had woth my experience was I was originally told a arrival time of 10am-12, my technician didn't arrive until after 1pm. Close
Called Hiller and needed help quickly. Had a ruptured water line in the garage wall. Had to shut the water off completely which is very inconvenient. Called ... Read More
Called Hiller and needed help quickly. Had a ruptured water line in the garage wall. Had to shut the water off completely which is very inconvenient. Called Hiller late in the afternoon and although they were very busy promised to have a tech there by 11 pm. They followed up with updates in timing several times. When the tech headed my way from another small town I was able to monitor his location on the app provided. When the tech Dewayne arrived he was friendly, quickly assessed the scope of work, gave me the price and within 45 mins it was completely repaired. Thanks for helping me out in a difficult situation and provide expert service at a reasonable price. I will use Hiller for all future needs. Close
They showed up on time! They were very informative and super friendly. I am very pleased with the experience I had. My husband was not home, but I didn't feel... Read More
They showed up on time! They were very informative and super friendly. I am very pleased with the experience I had. My husband was not home, but I didn't feel like I was getting jerked around. I will definitely use them again! Close
Josue was absolutely wonderful. He was very knowledgeable and explained everything about our electrical situation perfectly. He is amazing with animals (which i... Read More
Josue was absolutely wonderful. He was very knowledgeable and explained everything about our electrical situation perfectly. He is amazing with animals (which is a must with a timid rescue pitbull). I will definitely be requesting him for any other electrical needs we have! Cannot say enough about how fantastic his service is, highly appreciate him and will be recommending to everyone I know. Close
My AC went out about a month ago. When I called the company I normally use I was told it would be two days. I have respiratory issues and cancer and couldn't wa... Read More
My AC went out about a month ago. When I called the company I normally use I was told it would be two days. I have respiratory issues and cancer and couldn't wait that long. I called my husband who was with his brother to tell him to go buy fans. My brother in law said no way! He called Hiller and they were at my door in 30 minutes and had my unit back up in 5 minutes. The tech went further and checked out my unit. He found that the condenser was not performing correctly and would need to be replaced soon. He also checked out my heating system and told me he was amazed it was running to well since it was made in 1989. He advised that it would be in our best interests to have the system replaced. He asked us to give Hiller a chance to bid the job. We had bids from other companies as well as Hiller. None of the competitors treated us as nicely as Hiller did. From the young man who gave us a bid to the men that installed the unit I cannot say enough good things about this company. They treated my home like it was my home and my health as if I were related to them. They have a customer for life! 8/19/21. Hiller was out today to fix a toilet that was running. Come to find out it was due to a gizmo we put in tank to help keep it clean. It got knocked off and lodged in the seal. Then he went and checked the toilet in the master bathroom and caught a seal before it failed. He checked the meter and it was still running so he climbed under the house and found the leak! He had it fixed in less than 30 minutes. I love theses people!!! Close
Contacted Hiller on a Wednesday for an appointment for a toilet install. Lisa quickly set up an appointment for Friday morning. I wanted to make sure I had re... Read More
Contacted Hiller on a Wednesday for an appointment for a toilet install. Lisa quickly set up an appointment for Friday morning. I wanted to make sure I had received the toilet on Thursday. On Friday, I was advised by text message Technician Blake Sullivan was on his way. Blake arrived on time at 8:00am. Blake reviewed the removal and install project and went to work. He was kind enough to let me assist him, worked carefully on the wood floors and wore his shoe protectors. Blake completed the old toilet removal and new toilet install in less that an hour. What a way to start a day. Thank you Blake and Thank you Hiller for hiring Technicians like Blake. Close
I called Hiller on Sunday January third, because my helper told me my water heater was leaking. I am currently disabled and healing from surgery and other accid... Read More
I called Hiller on Sunday January third, because my helper told me my water heater was leaking. I am currently disabled and healing from surgery and other accidents. I called Hiller because My neighbor told me the price they quoted her on her hot water heater. I thought Hiller would be more expensive and was looking to find somebody cheaper. The lady on the phone would not give me a estimate and told me that the technician would for $59. Emily and crew showed up the next morning within the time window. She was friendly, courteous and very charismatic. She told me what was wrong with the heater and that it could be fixed but that it might not last because it was at the limit of its life. I had already research all of this and I knew that she was telling me the truth. I don't want to go through this again on a cold day that it might snow so I went ahead and replaced the unit. They had to go back to the shop to get the heater and came back and fixed it and a nominal amount of time. I sure enjoyed talking to Emily and getting what I thought was truthful information. I guess Heller is a part of my life now. Thank you very much for employing people like Emily! Close
Hiller installed a new 3 ton 16 SEER heat pump system. The crew arrived before noon and finished by 4:30 even when they had to expand the pad for the new system... Read More
Hiller installed a new 3 ton 16 SEER heat pump system. The crew arrived before noon and finished by 4:30 even when they had to expand the pad for the new system. They did a great job and left after a good cleanup. We have used Hiller for plumbing, HVAC, and electrical for over 10 years and have had consistent great work by their techs. KUDOS Hiller!!! Close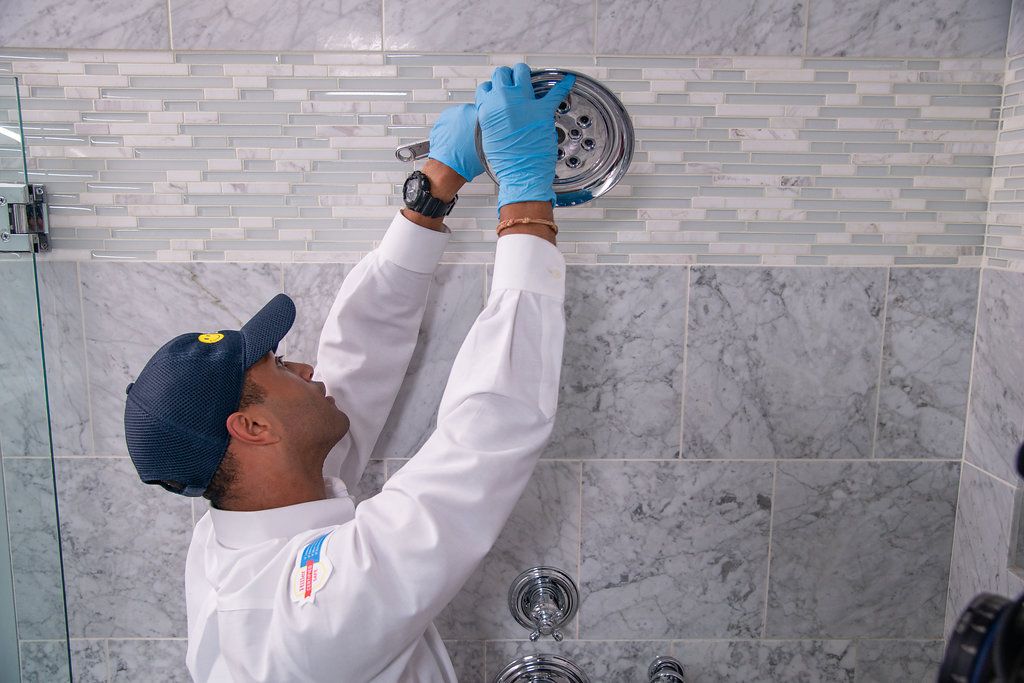 Hiller's Murfreesboro plumbing team is on hand for 24/7 emergency maintenance or routine checks and repairs all throughout the year. Plumbing is another subtle aspect of our daily lives that most people don't consider until something goes wrong. From bathrooms to kitchens, we rely on regular, clean water just about every day, so when it suddenly stops working or overflowing we notice pretty fast.

With our team of expert plumbers in Murfreesboro, Hiller is equipped to take care of any and all plumbing issues. We can even help with installations, updating older plumbing equipment, and other related services. Don't wait for the water to start rising, give us a call today for a routine maintenance check for any small leaks, dripping faucets, or other unusual plumbing issues — small problems can get out of hand quickly with plumbing, and nobody wants a flooded bathroom.
Get Your Plumbing Back in Working Order
Plumbing issues are easy to miss sometimes, and people often don't know exactly what causes problems until it's too late. That's because many small and large issues have similar symptoms. A leaky faucet may just be a loose-fitting somewhere, or it could be a sign of water pressure issues that need further investigation. Our expert plumbing team in Murfreesboro can assess your entire plumbing system, or spot check certain fixtures and pipework for issues and resolve problems before they have a chance to get worse. 
If you do find yourself facing a sudden backup or another plumbing emergency, our Murfreesboro team will be there to help. We offer 24/7 emergency repair services, even on holidays, to help our community when they need it most. Our team is composed of professional plumbers with years of experience, so you can trust we'll handle your plumbing issues with speed and efficiency.
Prevent Plumbing Issues with Regular Maintenance
Through preventative maintenance and yearly system checks, you can avoid many of the major breakdowns plumbing systems face. Routine maintenance helps plumbers identify how your system is running and where there might be potential problems down the line, it also gives them an opportunity to learn about your common plumbing usage and make recommendations for upgrades, changes, or replacements.
Keep your eyes open for small changes to the usual function of your plumbing. Putting unusual things down the drain, unexpected changes in water pressure or temporary DIY fixes can put a lot of strain on your whole system. Plumbing is also susceptible to seasonal changes and age, including things like frozen pipes bursting or rust and sediment build up in older buildings. Having one of Hiller's professional Murfreesboro plumbers perform regular maintenance checks is a great way to save money by preventing potential breakdowns before they happen.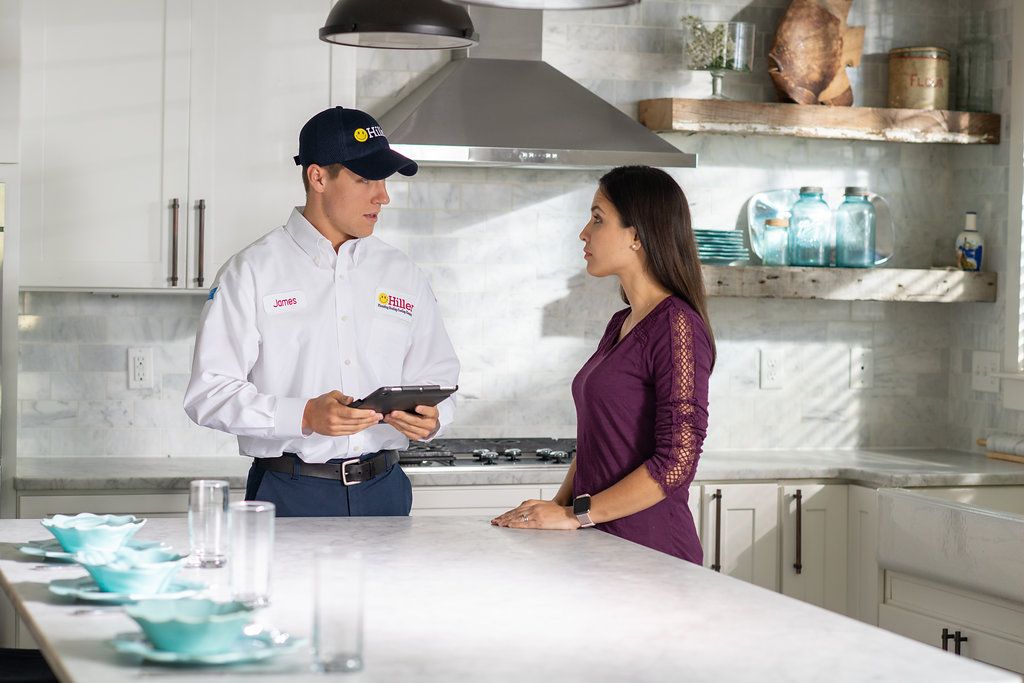 Upgrade Pipes and Plumbing Fixtures
Sometimes, repairs just won't cut it. If your system is damaged beyond repair, outdated, or simply in need of an upgrade, we can help you every step of the way. Hiller's team of Murfreesboro plumbing experts can help you determine the best options for replacing or upgrading your current plumbing components based on your budget and expectations. 
While some installs and upgrades are fairly low impact, other parts of your plumbing system may require a more intensive process. You can trust our plumbing team to provide the highest quality installations as efficiently as possible, taking every precaution to keep your home clean and your costs reasonable. If you're planning to remodel or extend parts of your home, we can also help you plan and install the extensions, new fixtures, and other plumbing components throughout.
Contact the Hiller Plumbing Team Today
For high-quality plumbing work in Murfreesboro, look no further than the Hiller plumbing team. We'll be there when and where you need it, around the clock and any day of the year. For emergency plumbing repair services, or to schedule an appointment for standard or ongoing maintenance, just give us a call! We're happy to help.
Murfreesboro Plumbing, HVAC & Electrical Services

(615) 890-9228

241 Southpointe Way
Murfreesboro, TN 37130
Murfreesboro Plumbing Services
Other Murfreesboro Plumbing, HVAC & Electrical Services