Hiller Drain Cleaning and Repair
If you are looking for an honest and reputable drain cleaning services, look no further than Hiller's drain cleaning and repair team. With over 40 years of experience at Hiller, we are confident we have the team to tackle any of your drainage and plumbing needs.
We are proud to have board-certified and licensed plumbers on hand for our valued customers in Murfreesboro to ensure that your water and septic drainage system is flowing free as it should.
Our goal at Hiller is to make sure that your drains are flowing and free of any cracks or clogs that may lead to a larger problem.
It doesn't matter if you shoved an entire dinner down the drain with no working garbage disposal, our experts will have your sinks and drains unclogged in no time at all.
Should you decide that having a garbage disposal installed, our technicians are happy to install one for you and instruct you on its use. For any clogs or slow draining sinks, Hiller is here to help you get your sinks cleaned out and flowing for you.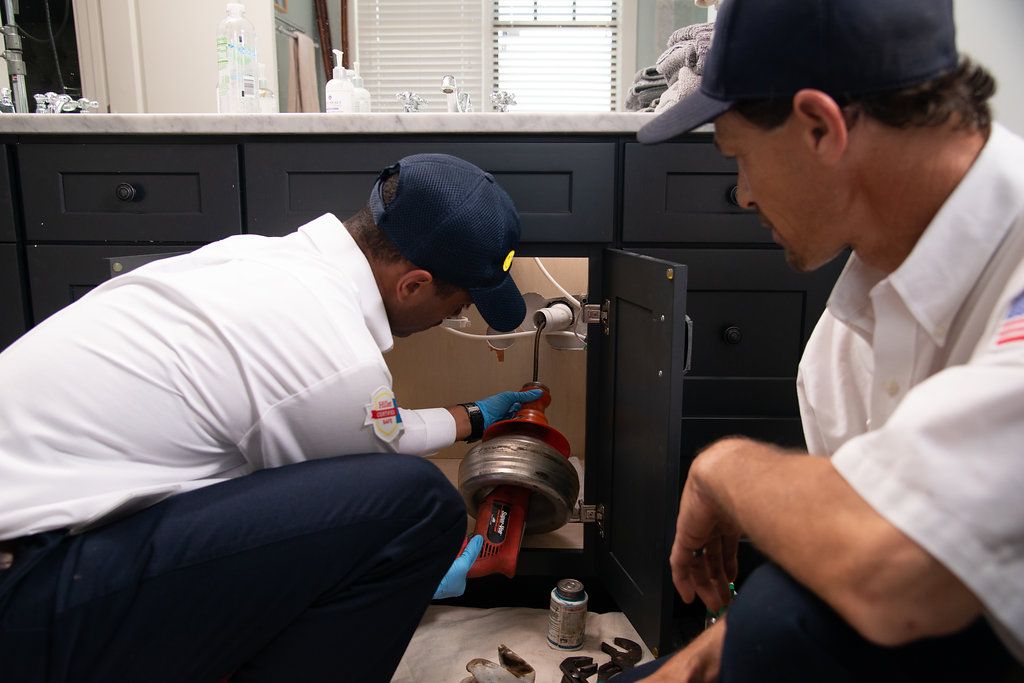 Have A Drain In Need of Cleaning in Murfreesboro?
By now, we all know there are plenty of different ways to clog a drain, but not as many safe and easy ways to get your drains unclogged or draining the right way. At Hiller, we respectfully ask our valued customers to please not use harsh chemicals to clean or unclog their drains.
Drain cleaners tend to erode the pipes as well as strip them, most often leading to costly repairs or the replacement of pipes or the whole water and septic draining system.
Hiller's drain cleaning and repair team in Murfreesboro has the experts on hand to clean your drains without using harsh and damaging chemicals.
Our highly trained technicians have dealt with the most stubborn clogs and slow draining systems. Hiller is confident we have the drain cleaning team to get your drains clean and free of build-up and debris and flowing free.
Our experts take particular steps in inspecting and evaluating your drainage system before we begin with any procedure such as cleaning or repairs. Call Hiller today to get your drains cleaned and free-flowing, you will be happy you did.
Drain Cleaning Murfreesboro, TN
There are a few steps you can take to slow down the frequent clogs in your sinks and pipes. By simply flushing your drains with boiling water, it helps the debris and grease from building up and causing an obstruction.
Running hot water after you have used the sink or tub can also help the drains flow a bit more free. But please remember not to run the water for too long as not to be wasteful.
Eventually, all of your sinks and drains will need professional cleaning to ensure that they are clean and free-flowing, Hiller is here for that call. Whether you need to have a stubborn drain unclogged, or you would like all of your drains to be cleaned, Hiller has the team on hand for all of your water and septic drainage needs.
Sometimes there is an unpleasant odor emanating from your drains, do not worry, it doesn't mean the worst. Our sewer and drain cleaning experts at Hiller will have your drains cleaned and odor-free in no time.
We take particular steps to inspect your drains before proceeding with any service. We drop a tiny fiber-optic camera into your drain and see what may be causing the clogs or obstruction.
Our experts will inform you of what was found and discuss with you the best method moving forward, putting into consideration your budget and priorities with your home's drainage system.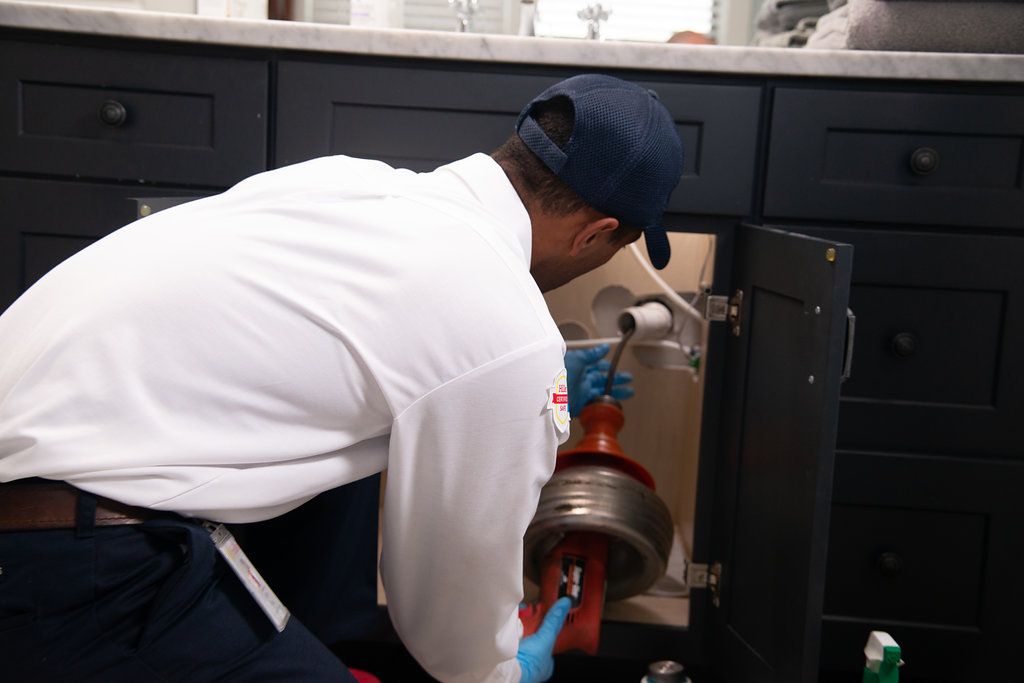 Hiller Drain Maintenance and Repair
By scheduling regular maintenance on your drainage system, you can potentially save yourself money and headache in the long run. Regular cleaning saves your pipes from major clogs and build-up that may eventually need a clogged drain plumber to unclog or repair your water and septic drainage system.
Improving the flow of your water and septic drainage system is a proactive way to ensure that your drainage system will work and flow for a long time to come. Regular maintenance can help you to avoid build-up, clogs, or flooding that may end up with costly cleanup and repairs.
Our team of experts is ready to help you keep your drains cleaned and maintained, and should they require a repair, we are here for those too.
Our highly trained technicians will inspect your drains and give you an evaluation and recommendation before beginning with any repair or cleaning. Regularly maintained drains can prolong the life of your water and septic drainage system which in turn will save you money on costly repairs.
When it comes time for a repair, Hiller is on hand in Murfreesboro.
Give Hiller A Call!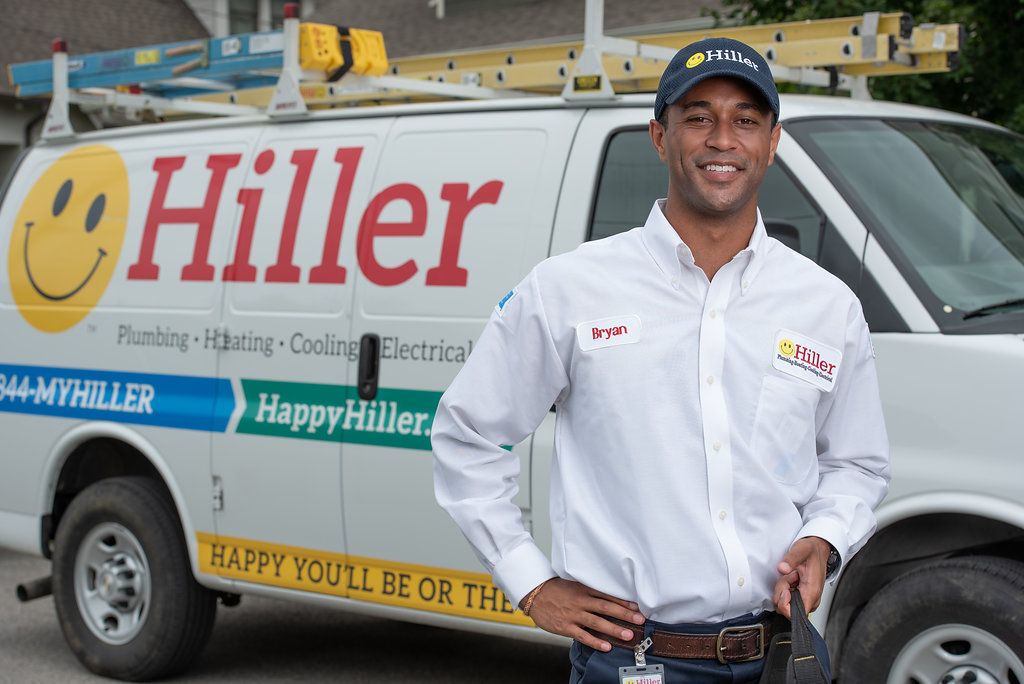 If you need emergency clogged drain repair, Hiller is on hand. Our team of experts is ready to help you with any of your drainage needs. Whether you need immediate assistance or you would like to schedule an appointment for drain cleaning or repair, give Hiller a call today!
Our 24/7 options make it easier for you to avoid long wait times on major clogs or floods. We are also available to schedule any other drain cleaning or repairs at Hiller!