Hiller's professional Murfreesboro electrician team is on hand to handle any and all electrical service needs, from repair to installation. Electricity runs through just about every part of our homes these days, but even with how common electrical systems are, the majority of people don't have much experience handling one. 
Compared to other components of home maintenance, electrical systems are a bit more complicated and require a trained hand. Electricity can be dangerous to handle, and most electrical systems are delicate in terms of how they're tied into the rest of your building. For the best results, it's a good idea to leave handling electrical systems to professional Murfreesboro electricians. 
Electrical issues come in all shapes and sizes, but even a small issue like faulty wiring can be dangerous or cause bigger issues down the line. An electrical system provides us with regular access to comfort, safety, and convenience, so maintaining a safe, functional system is good for everyone.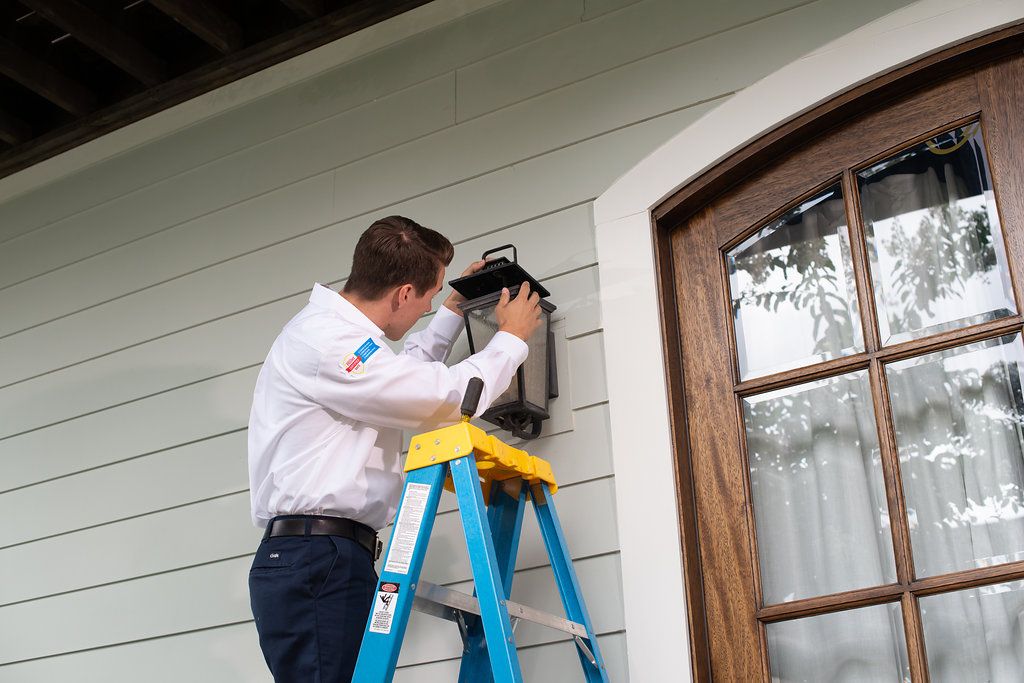 Murfreesboro Commercial Electrician Services
A wiring or lighting issue can strike any time of the day or night, and should be taken care of immediately to avoid any damage or fires. Since you shouldn't try to fix the issue yourself, Hiller is here to do the job for you at any time of the day or night, 24/7, so that you and your business can remain safe and get back to work faster.
We offer a variety of commercial electrical services to the Murfreesboro area, ranging from lighting repairs to big jobs like elevator maintenance. Also, if you have any smoke or carbon monoxide detector code violations for classrooms or conference rooms, we can help you get those back up to code as well. 
So whether you need some outlets inspected because they're sparking or just want some new electrical signage or lights to brighten up your storefront, just give Hiller a call!
Murfreesboro Residential Electrician Services
When it comes to your home, and especially the wiring of your home, you want electrical services that you can trust. Hiller electrical contractors know how important trust and good work is, and our trained technicians will make sure everything is up to code and properly installed or repaired. Improper wiring can cause damage to your home or appliances, but with Hiller, you can have peace of mind.
We offer a wide variety of residential electrical services, including lighting contracts, installation and repair of smoke and carbon monoxide detectors, circuit breaker panel repair, and so much more! 
We know that when a situation arises that you have to call someone for repairs, it can be a huge hassle and annoyance, so we try to make it as simple and fast as possible for you. Just pick a time, and we'll be there, 24/7/365- even on holidays.
Resolve Electrical Safety Concerns
At Hiller, our  electrical service team is filled with licensed Murfreesboro electricians who are trained to handle electrical maintenance and repair. They take the utmost precautions to ensure their own safety as well as the safety of your home and property. With years of experience and on the job training, you can rely on our team to safely handle any issues you might have with your electrical system.
Faulty wiring, sparks, and poorly installed electrical systems can pose a risk to your building and safety. For this reason, we typically recommend leaving electrical work to the professionals to avoid damaging your system or health. We're available 24/7 for emergency electrical repairs, and 365 days a year for routine system maintenance and support.
Ensure Your System Meets Your Electricity Needs

System strain is a common issue for household electrical systems. As more people use electricity throughout the house, you run into two common problems. First, your energy bill starts going up, and second, you might notice your system struggling to keep up. Modern construction and electrical installation take this into account, but that doesn't guarantee a perfectly functioning system. 
It could be bad wiring, components wearing out, or trying to use too much power all at once for your system's capacity. Whatever issue you're facing, Hiller's Murfreesboro electricians will be able to fully assess your system, determine any current or potential issues, and then suggest or provide the necessary fix. If you notice flickering lights or breakers that flip more often than they should, don't hesitate to give us a call. We can set you up with an appointment or electrical services any time of day, any day of the year.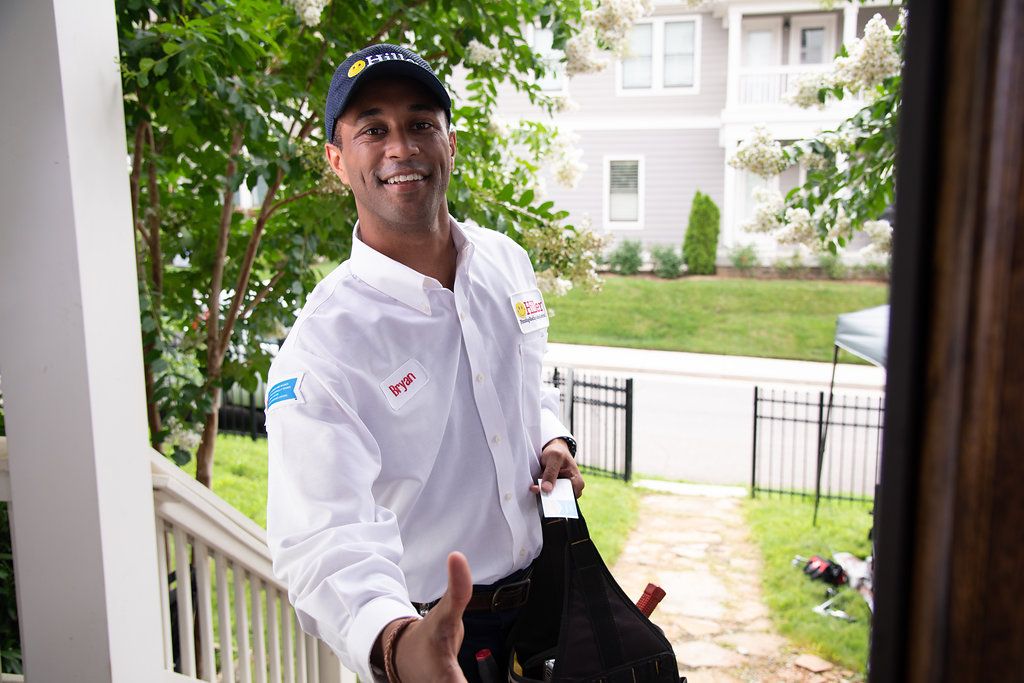 Electrical Repairs or Replacement
For actual breakdowns and repair or replacement of electrical system components, the Murfreesboro electrical team is on hand to provide 24/7 emergency repair options or to schedule a regular maintenance check. For routine repairs and preventative maintenance, our licensed electricians will fully scan and assess your electrical system for current or potential issues. We can also help you install new fixtures, repair or rewire new and old sections of your home, and fix other related electrical issues along the way.
At Hiller, we provide comprehensive electrical services, including information about your current system and advice on how to improve or maintain that system. While our main function is to actually repair and install whatever you need for your electrical system, we also think it's important to keep our customers informed so that they can make better decisions with all the information on hand. 
Electricians are trained to be knowledgeable and skilled, offering quality craftsmanship and repairs that will keep your system up and running for years to come. If you're thinking about expanding your home or adding on to your electrical load, it's a good idea to consult a professional electrician to ensure that your home is wired well and capable of handling the additional strain. Protect your safety and get the most out of your electrical system by working with Hiller's electricians in Murfreesboro.
Contact the Hiller Electrical Contractors Today
Keep things safe and simple. Call Hiller for 24/7 electrical service, and set up an appointment or dispatch emergency repair service whenever you need it. We offer fast, efficient, high-quality support and repairs from licensed electrician Murfreesboro when and where you need it.