Amazing client care from start to finish. We had an issue with our plumbing around 8-9pm and I called hoping to get someone out but figured it would be next day... Read More
Amazing client care from start to finish. We had an issue with our plumbing around 8-9pm and I called hoping to get someone out but figured it would be next day service. They had a plumbing professional at my house within the hour and got us taken care of. The client care was amazing, took every detail & actually listened and the technician was very prompt, knowledgeable & kind. Really appreciate each person I dealt with being very professional & able to come out so late!!! Close
Electrical lighting upgrade and repair. The technician, Jacob, determined the ballast for my kitchen light fixture had burned out. He told me my options (replac... Read More
Electrical lighting upgrade and repair. The technician, Jacob, determined the ballast for my kitchen light fixture had burned out. He told me my options (replace the ballast or upgrade to an LED) and explained the cost for each. He accomplished the repair immediately and departed an hour after arrival. Friendly, knowledgeable, and efficient. I am very happy with this service. Close
We used Hiller for a total home repipe and they took a lot of care with the process. We are super happy with the end results and while we do have some dry wall ... Read More
We used Hiller for a total home repipe and they took a lot of care with the process. We are super happy with the end results and while we do have some dry wall repair they definitely did great to make straight lines to make repairs easy! We had Austin, Charlie, and Q come out and they did such a great job. My clean up was very minimal and I could tell they took great care with everything which I appreciated. I have two small daughters so keeping a clean home is important to me. I am so grateful to be a "happy Hiller" and would recommend them for plumbing services AND HVAC. Close
I have used Hiller Plumbing & Electrical quite a few times this year, starting with the installation of a water filtration system to now having my sink uninstal... Read More
I have used Hiller Plumbing & Electrical quite a few times this year, starting with the installation of a water filtration system to now having my sink uninstalled and reinstalled and in between fixing a few leaks and checking over the general plumbing as well as electrical outlets in my house. Throughout all of it, a couple of glitches arose, but they more than made up for them. I am totally impressed with their professionalism and wanting to make sure everything was perfect and just the way I wanted it! The Customer Service is amazing and the workers are professional, capable, and friendly. I couldn't be happier! Close
The technician Jacob was excellent. He was courteous, knowledgeable and did an outstanding job in a timely manner. I was taken aback when charged a $99.00 fee f... Read More
The technician Jacob was excellent. He was courteous, knowledgeable and did an outstanding job in a timely manner. I was taken aback when charged a $99.00 fee for Non Truck Stock Sourcing (which I described to them with a picture of the switch when scheduling) and $25.50 for Non Truck Stock Material and $99.00 Switch or receptacle replacement for a grand total of $223.50 for the job of replacement of a light switch. The services were quite expensive. Close
Excellent response in emergency and Jack was professional and efficient. The charge of $179 to flip a lever on my cutoff valve in a space that was approachable... Read More
Excellent response in emergency and Jack was professional and efficient. The charge of $179 to flip a lever on my cutoff valve in a space that was approachable on foot (no crawling around to get to it) was outrageous but I had no choice. I will forever resent that charge but all else was the usual good service and reasonable repair charges for a work-in call for a Saturday emergency. Now that I know where and what it is I will turn the intake off myself if the need ever arises. Close
Our AC stopped cooling in the middle of the night. I contacted Hiller the next morning. Haleigh was extremely helpful in getting us scheduled for same day repai... Read More
Our AC stopped cooling in the middle of the night. I contacted Hiller the next morning. Haleigh was extremely helpful in getting us scheduled for same day repair. Lance got here earlier than expected and immediately found what the issue was. He was very professional, courteous and efficient. He didn't leave until he made sure the capacitor he replaced completely solved our issue. I highly recommend Hiller and will definitely be using them again in the future! Close
Ryan was great! He was on time, diagnosed the issue quickly and took his time while fixing. He explained everything along the way and even told us about Hiller'... Read More
Ryan was great! He was on time, diagnosed the issue quickly and took his time while fixing. He explained everything along the way and even told us about Hiller's tune up service. Simply because of Ryan's concierge level service, we will use Hiller going forward. Pricing was very affordable and saved us the pain of having to self diagnose and fix! Thank you, Ryan and Hiller! Close
Woke up in the morning to find out I had no hot water. Thinking my pilot light was out, I went up into my attic where my hot water heater is located to relight ... Read More
Woke up in the morning to find out I had no hot water. Thinking my pilot light was out, I went up into my attic where my hot water heater is located to relight the pilot. To my surprise, not only was the pilot light out, but I had standing water in my drip pan and a flowing leak from my temperature relief valve. Knowing I needed immediate help, I scheduled an appointment with Hiller online around 7:30 AM, and by 1:00 PM, William Gough arrived at my home to assess the situation. He quickly identified my water pressure was extremely high (120 PSI) and explained I needed to get it fixed immediately, not only to solve my water heater issue, but to prevent any further water related damage that could occur with that high level of pressure. He mentioned he could schedule a new heater to be installed if I desired it, but thought it might be possible to flush it and get it back into working order instead of replacing it, especially once I had my water pressure issue taken care of. He scheduled his team to come out to further evaluate and perform the required services. Later that day, Frank Croce and Chad arrived at my home earlier than their scheduled time. Upon further inspection, Frank found that water and sediment had already damaged the water heater insulation and its bottom (see photos), and he recommended a full replacement - he and Chad could do the flush and repair on it, but I would be on borrowed time before it started leaking again. I took Frank's advice and went ahead with replacing the water heater. Frank and Chad immediately got to work on installing my new water heater, as well as replacing my pressure regulating valve on my main water line downstairs to solve my water pressure issue. Within a few hours, they had me all fixed up (see photos of new water heater and PRV). I now have 60 PSI water pressure, hot water, and most importantly no leaks! Frank, Chad, and William were an absolute pleasure to work with and I truly appreciate all of their help. I'm extra appreciative because I understand working in a hot attic is not easy or comfortable, and not once did they complain about it even though they had every right to. All of these gentlemen went above and beyond the call of duty and deserve recognition for it. As a first time customer of Hiller, I was extremely impressed and will most certainly be calling on them for other services in the future. I hope Frank, Chad, and William will be the ones helping me again as well. Thank you, Team Hiller! Close
They are so professional and nice. Came out first estimate gave cost amount up front Decided to go with Hiller on Friday and have new unit completed on Wed. T... Read More
They are so professional and nice. Came out first estimate gave cost amount up front Decided to go with Hiller on Friday and have new unit completed on Wed. These people are awesome Both techs Shannon and Darrell were so nice along with being very informational. Love these people ? will always recommend them to my own friends family and customers. Thank you guys Close
Hiller was fantastic to work with. Joseph was top notch. He was early for the appointment. He diagnosed my problem in a few minutes. Left to pick up supplies an... Read More
Hiller was fantastic to work with. Joseph was top notch. He was early for the appointment. He diagnosed my problem in a few minutes. Left to pick up supplies and within an hour was back installing my new hot water heater. High quality work. I will definitely call Hiller again for any other future problems. Close
This is the first time I have done business with Hiller but will NOT be the last. I've had to have my heating and A/C completely replaced. Hiller to the resc... Read More
This is the first time I have done business with Hiller but will NOT be the last. I've had to have my heating and A/C completely replaced. Hiller to the rescue !!! They came, checked the situation and within 3 days, completed the installation. I was in contact with so many different people and I want to name each one because they each made it possible to get this done. There was Alex, Charlie, Dustin, Logan and Darren and not to forget all the woman who talked to me on the phone. They all were wonderful and the customer service is outstanding. If you want excellent service just call Hiller. Oh and don't forget to join the Happy Hiller Club, you'll be glad you did. Close
I had my first experience with this Hiller location today 2/11/21. Leland the Hvac Tech who responded could not have been any more pleasant to deal with. He is ... Read More
I had my first experience with this Hiller location today 2/11/21. Leland the Hvac Tech who responded could not have been any more pleasant to deal with. He is very knowledgeable in his field. Also an excellent communicator. He is a great ambassador for his company. I look forward to my next encounter. The annual contract for maintenance is unbeatable. Will recommend to all I can. Many thanks and Kudos on a job done well Close
Technician, Tommy, was extremely professional and knowledgeable about the installation and operation of a much-needed hot water circulating pump. He redid sever... Read More
Technician, Tommy, was extremely professional and knowledgeable about the installation and operation of a much-needed hot water circulating pump. He redid several aspects of the existing plumbing ensuring a successful and purposeful install. He fully explained the need, cost, options, etc without employing any pressure tactics. Very refreshing to works so diligently for a customer. His integrity, honesty, and ethics will undoubtedly lead me to use Holler in the future and, if possible, Tommy as the visiting technician. Close
Late evening call for to overflowing toilets at my rental property. Mainline paper blockage. Paul came out quickly and gave me a thorough explanation of his ins... Read More
Late evening call for to overflowing toilets at my rental property. Mainline paper blockage. Paul came out quickly and gave me a thorough explanation of his inspection and repair. He was personable and helpful and told me all costs upfront and explained everything thoroughly. Totally grateful for his prompt response and professional help. Close
We have David and Jason come out to our house today. They were both wonderful and professional as well as educational! They were able to diagnose our problem qu... Read More
We have David and Jason come out to our house today. They were both wonderful and professional as well as educational! They were able to diagnose our problem quickly and get it fixed fast. I am so grateful to both of them and the professionalism and kindness they showed us while being in our home. I would highly recommend them and will definitely call and request them when we have issues in the future. Close
Hiller was my first call when the attic A/C was dripping water down through the duct work. They got to us same day and were prompt and professional. Lance was a... Read More
Hiller was my first call when the attic A/C was dripping water down through the duct work. They got to us same day and were prompt and professional. Lance was an awesome technician. Polite, professional and thorough. I appreciate that he took the time to educate me on how to prevent this from happening again. Hiller earned my business as my go-to. Great Work! Close
Residents of Knoxville, TN can enjoy nice, long, and hot showers, as long as their water heaters are working. If yours isn't, you may have very quickly realized just how much you miss it. Without a well-working hot water heater in your Knoxville home or business, you aren't able to wash clothes, dishes, or anything else with the temperature of the water that will most effectively get the job done. If you're ever in this situation and in urgent need of a water heater repair, the Hiller team in Knoxville, Tennessee have you covered.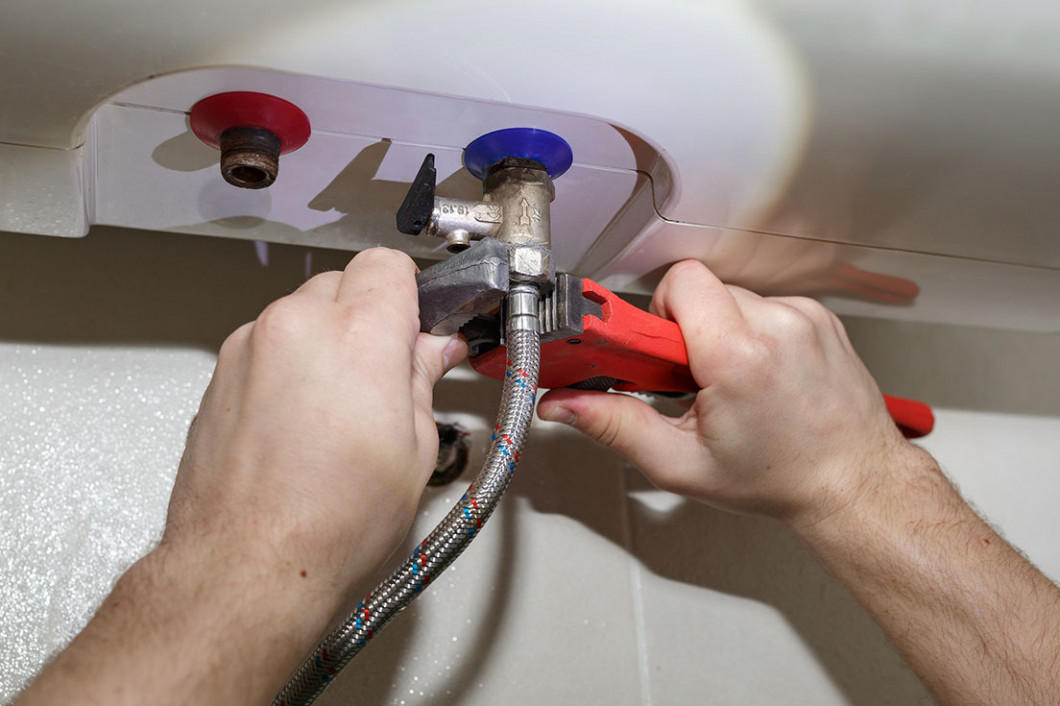 Have a Water Heater in Need of Repair?
There are many ways that something can go wrong with the hot water heater, but any time things just aren't heating up, you have a situation perfect for our water heater specialists in Knoxville to handle. It may not feel so perfect to you when you notice rust from the hot water heater is discolorating your water, when you keep turning the handle and still don't find hot water rushing out, or when a puddle of water is found around the water heater. Yet none of these issues are too much for Hiller's team of water heater repair specialists in Knoxville to handle. 
Our expertise and skill at your disposal mean that the first thing you should do if something's gone wrong with the water heater is not panic. The only thing you may need to make sure to do is shut the water heater off, so the situation doesn't go from bad to worse. No matter what concerns you about your water heater, you don't have to worry for long, as long as your next step is calling the Hiller water heater repair team in Knoxville, TN.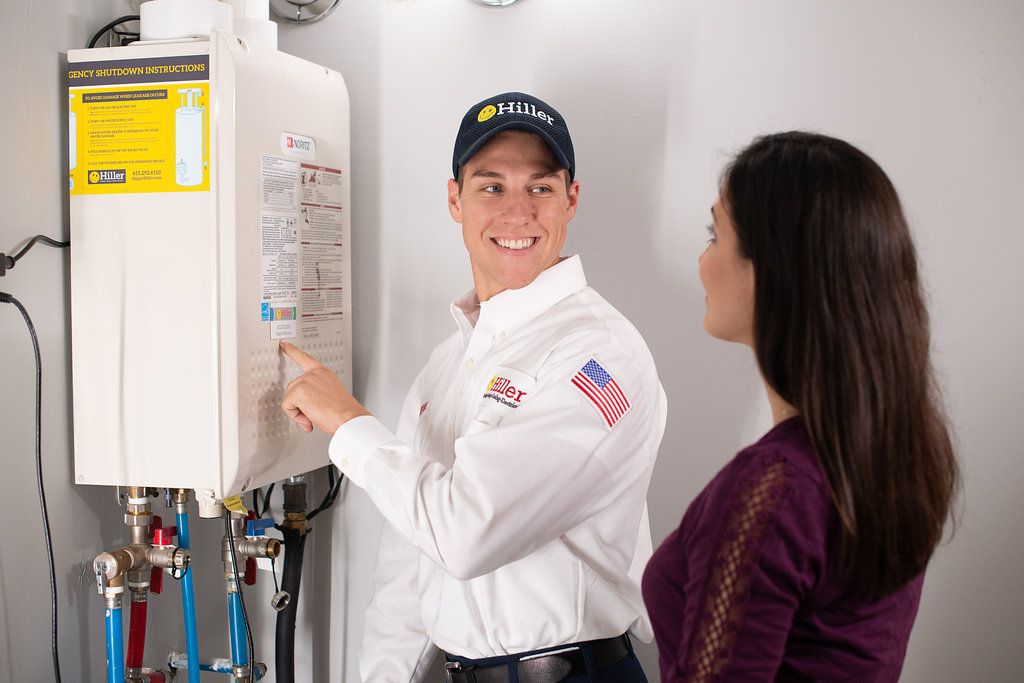 Hiller Water Heater Repair Service
The moment a problem with the water heater comes up, you know you can turn to the water heater specialists in Knoxville for the professional repair. We are available to the residents of Knoxville 24/7 for emergency water heater repair services. If you need hot water today, our team will be there today to help you get the use of your water heater back. With the Hiller team in Knoxville always immediately available, you don't have to suffer another cold shower again. 
You can trust that the work completed by the Hiller water heater repair team in Knoxville will be of the highest quality. Our licensed professional plumbers will leave you without a doubt of their expertise and skill when it comes to a repair for the water heater. Whenever you need it, Hiller offers quality water heater repair for the residents of Knoxville.
Contact Hiller Today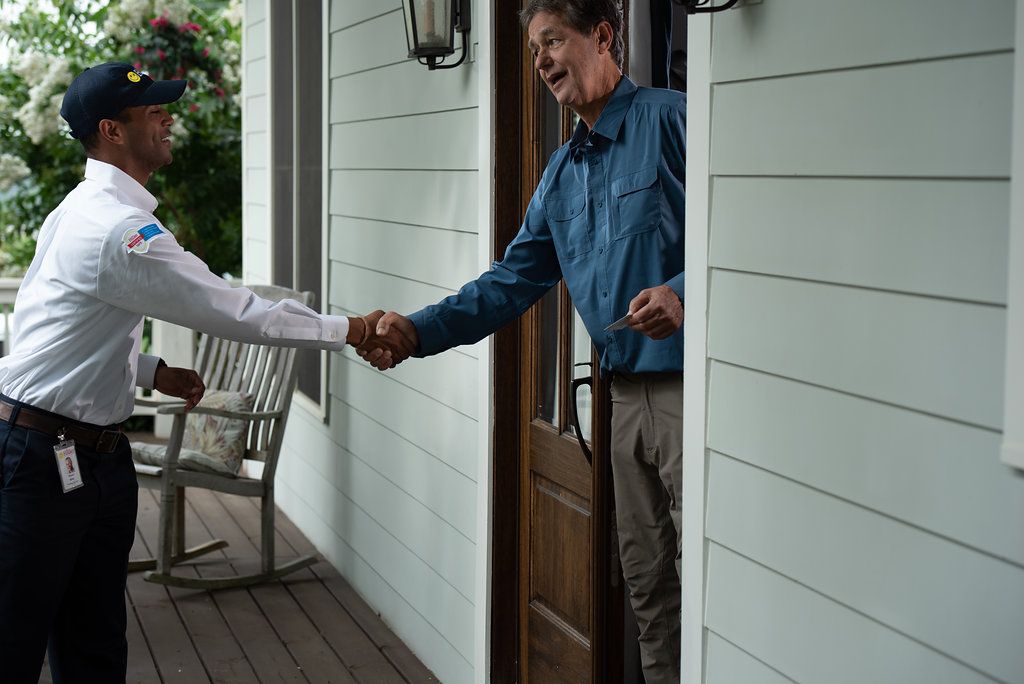 If your water heater is in need of repair, the plumbing professionals in Knoxville have you covered. All you have to do is get in touch. With just one phone call, you can have the repair you need for your hot water heater in no time.
Knoxville Plumbing, HVAC & Electrical Services

(865) 602-7707

5507 Ball Camp Pike
Knoxville, TN 37921
Expert Plumbers In Knoxville, TN