We needed a gas line ran for a new gas stove after moving from another state. Made the call they came out that day to check. Found it to be a little bigger than... Read More
We needed a gas line ran for a new gas stove after moving from another state. Made the call they came out that day to check. Found it to be a little bigger than just a gas line. Found a water leak in our crawlspace. Three techs ended up contributing. They were here all day. But all up and running. Would definitely call again and recommend! Close
Search for dead short and eliminate it's tripping effect on circuit breaker
Customer for life…how's that for a beginning. I needed a plumbing repair made on a Sunday because I needed to go out of town in the morning. Other plumber... Read More
Customer for life…how's that for a beginning. I needed a plumbing repair made on a Sunday because I needed to go out of town in the morning. Other plumbers advertise 24/7 emergency repairs but try calling them and see if they answer or call you back. Not only did Hiller's answer they they fit me in, gave me the repair window, showed up on time and performed the repair in a quick professional manner. Communication through the entire process was exceptional. They did not take advantage of the situation and gave me a fair price. They earned my trust and now have me as a customer for life. Great job to all of you at Hiller's! Close
It was actually Crossville Heating and Cooling..
Hiller Drain Cleaning and Repair
Are you in need of a reputable and honest drain cleaning and repair service in Crossville? Look no further than Hiller's drain cleaning and repair team. Our highly qualified technicians are ready to tackle whatever drain cleaning or repair needs you may have. With over 40 years of experience, our team of experts is board-certified and licensed plumbers that will get your drains and pipes flowing properly. Hiller is here for your call. 
Our goal at Hiller is to ensure that your drains are clean, odor-free, and clog-free while flowing through your water and septic system without any obstacles or flooding. Even if the kids shoved an entire dinner down the drain, with no garbage disposal in place, our team of experts can have you unplugged and free from clogs. Should you decide that a garbage disposal sounds like a good idea for your kitchen, one of our technicians can install one for you. Whatever your drain cleaning and repair needs that you have, we have a team in place to help.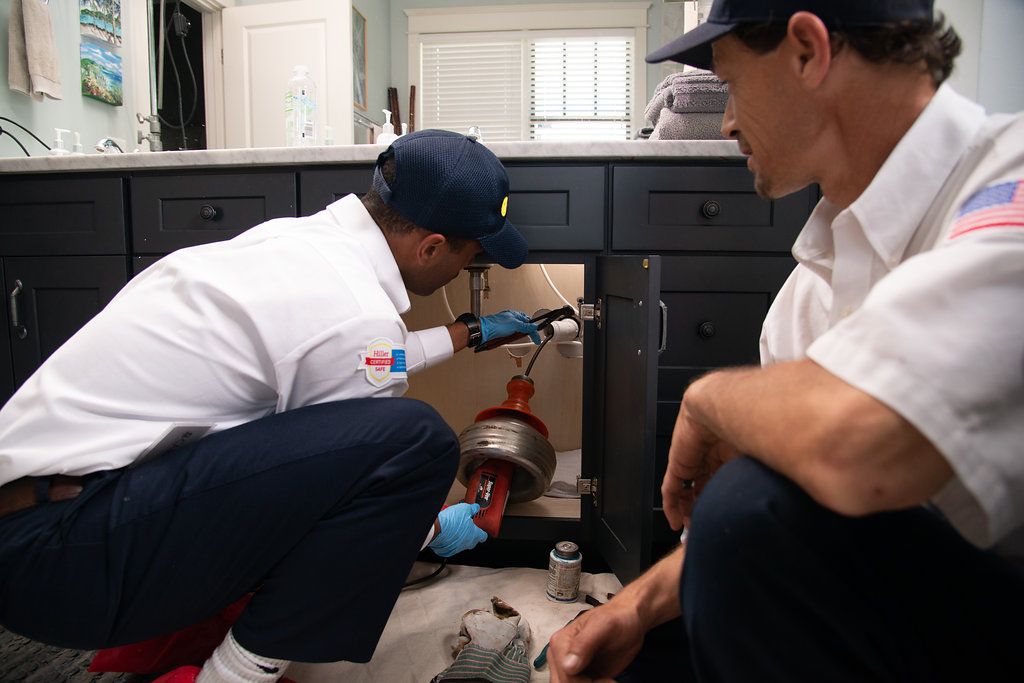 Have A Drain In Need Of Cleaning?
With many different ways to clog a drain, there are just a few different methods to get your drains unclogged. Our team at Hiller kindly asks that you consider not using harmful chemicals to clean your drains, as they tend to strip and erode your pipes that will need to be repaired more frequently, or replaced. One easy tip for keeping your drains flowing is to run hot water for a bit after each use, lessening the amount of debris or residue that tends to build up over time. Should you notice a strong odor that just won't go away, Hiller is on hand to clean your drains and make your sinks smell pleasant again. 
Hiller's drain cleaning and repair team will inspect and evaluate your drains before we proceed with any service. Oftentimes your drains require more than expected. If your drains need more attention than a simple cleaning can cure, our experts have the skills and tools to make any repairs necessary. We will always run everything by you first as we come up with a plan for you and your budget to solve your drainage cleaning or repair issues. Hiller is here for all of your plumbing needs in Crossville.
Hiller Drain Cleaning
There are a variety of steps you can take while using your sinks or drains that can help you avoid frequent clogs and slow draining sinks and tubs. Hiller humbly asks our valued customers to please refrain from using harmful chemicals to drain your pipes. The harmful chemicals are known to cause stripping of your pipes as well as erosion, resulting in costly repairs or replacements. By running hot water after each use, you can help flush your drains and keep grease or debris from building up as easily. Keeping a clean plunger under your sinks is also a great idea. Should your drains need professional cleaning, Hiller is on hand for you. 
Whether you would like to have all of your drains cleaned at one time, or you need us to come and unclog that stubborn drain, our team of drain cleaning and repair experts at Hiller are on hand in Crossville. An unpleasant odor coming from your sink doesn't mean the worst. Hiller can be there to clean your drains and clear those unsavory smells away.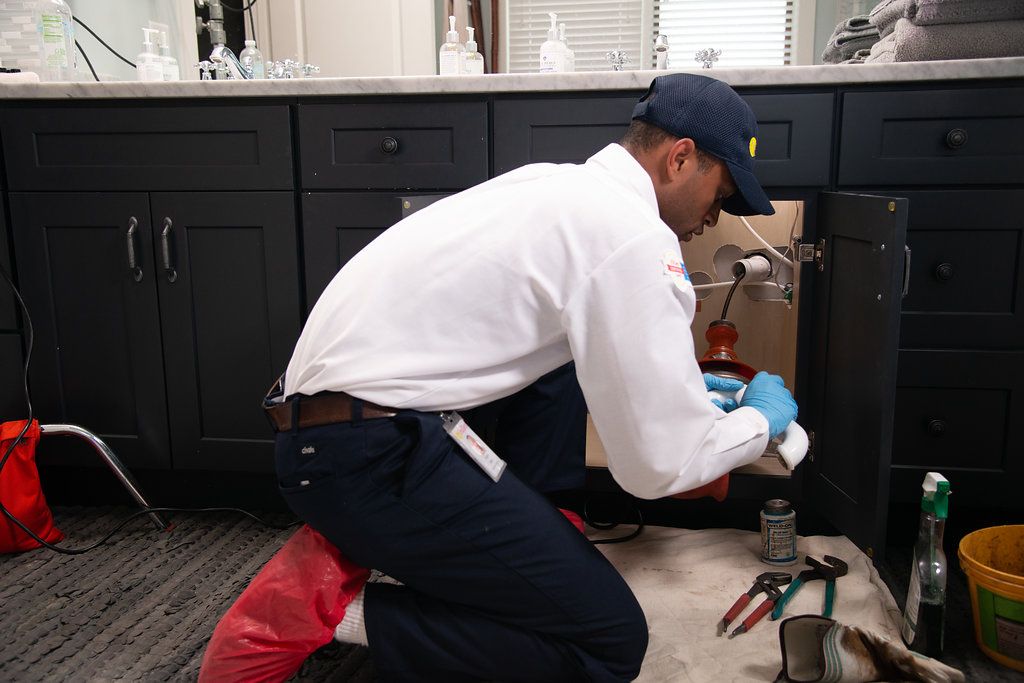 Hiller Drain Repair And Maintenance
By scheduling regular maintenance on your drainage system, you are essentially saving yourself money and headache in the long run. At Hiller, our experts are ready to maintain your water and septic systems to ensure free-flowing pipes and drains throughout your home. Our experts will inspect your drainage system and give you the best recommendation before moving forward with any repairs. By regularly cleaning and maintaining your drains, you are prolonging the life of your drains and pipes. Should it come time for a repair, our highly skilled technicians at Hiller are ready to help. 
By improving the flow of your drains, you are prolonging the life of your water and septic systems, ultimately saving you money. With regular cleanings you improve the quality of flow in your plumbing and drains around your home and property. Hiller's drain cleaning and repair team is here to ensure that your drains are free of debris and flowing strong.
Call Hiller Today!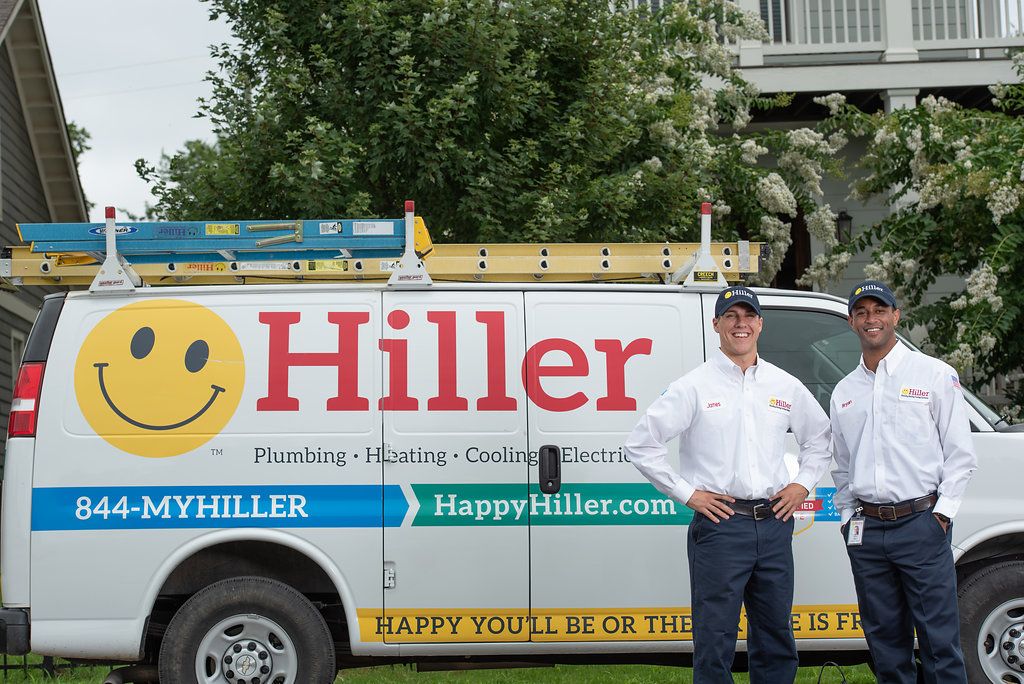 If you need immediate drain service or repair, Hiller's drain cleaning and repair team is here for you. Our team of licensed and certified plumbers is just a phone call away. Whether you need immediate service, or you would simply like to schedule an appointment for drain cleaning or repairs, Hiller is ready for your call. 
Our 24/7 plumbing and repair options make it easier for you to avoid long wait times on major clogs or necessary repairs. We are always available to schedule regular cleaning or maintenance appointments. Give Hiller a call today
Crossville Plumbing, HVAC & Electrical Services

(931) 484-7936

15 Deer Run Blvd
Crossville, TN 38571
Crossville Plumbing Services