Hiller Drain Cleaning and Repair
Are you looking for a reputable and honest drain cleaning and repair service in Cookeville? Hiller's team is here for all of your drain cleaning and repair needs. With over 40 years of experience, our board-certified and licensed plumbers are on hand. Call Hiller today to schedule an appointment and get your drain flowing free of clogs and debris. 
Our goal at Hiller r is to ensure that your drains are flowing and all of your plumbing needs are met. Even if someone stuffed an entire mean down the drain, with no garbage disposal in place, one of our expert technicians can have your drain unclogged and cleaned out in no time. Should you decide that a garbage disposal would be beneficial in your kitchen sink, Hiller can install that too. That would be a great way to keep your drains from clogging as frequently.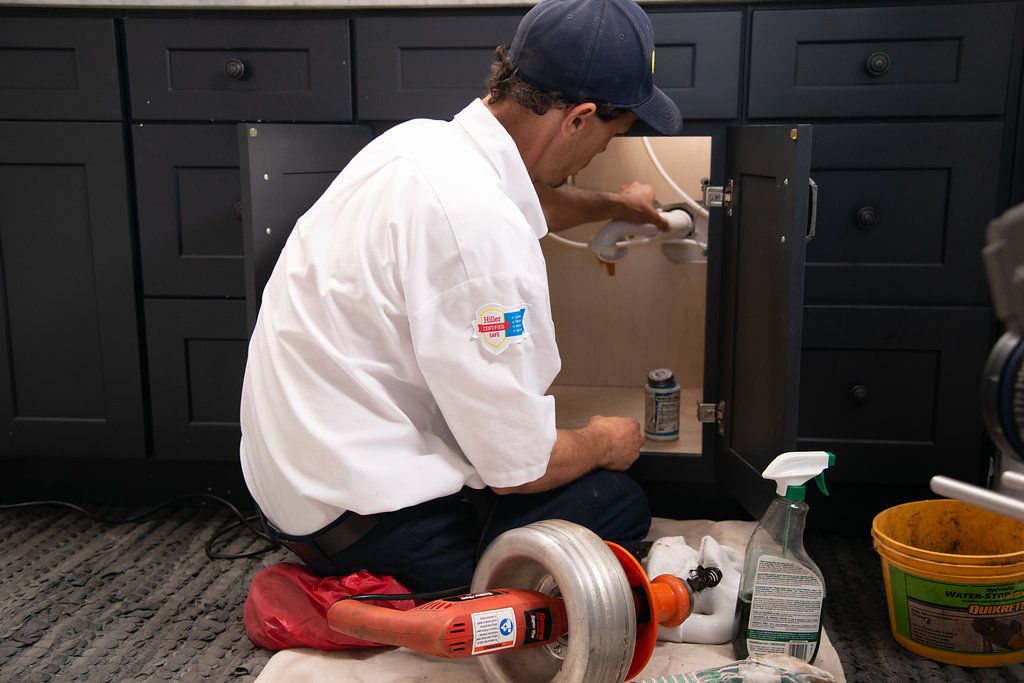 Have A Drain That Needs Cleaning in Cookeville?
There are many ways to clog a drain, there are not as many methods to reverse a clogged drain. Hiller's drain cleaning and repair team respectfully asks our valued clients to not use chemical drain cleaners to unclog your sinks or drains. Harmful chemical cleaners strip and erode your water and septic systems leaving them in frequent need of replacement or repairs. One quick fix is to keep a clean plunger under your sinks and near your drains before making the call to Hiller for help. 
Hiller's drain cleaning team will inspect and evaluate your drains before we proceed with any work. Oftentimes your drains require more than originally thought. If your drains need more attention than a simple cleaning can cure, or be unclogged, our experts have the skills and the tools to make any repairs necessary on your drains and water and septic systems. We will always run everything by you first as we come up with a plan for you and your budget. Hiller's drain cleaning team is here to make sure that your water and septic system is flowing as it should and everything is clean and working properly. We are committed to giving you the best service in Cookeville.
Hiller Drain Cleaning
Staying one step ahead with your sinks and drains as far as ensuring they are always flowing free is a great benefit to your water and septic drainage system, as well as your pocketbook. There are many simple steps you can take when using your sinks and drains that can help you keep your drains from clogging frequently from built-up residue. Simply running hot water after every use is one way to keep grease and debris from quickly building up in your drains. Hiller is happy to clean your drains when you need them.
Whether you would like to have all of your drains cleaned at one time, or you need us to come and unclog one of your sinks, our team of drain cleaning experts are always on hand at Hiller in Cookeville. An unpleasant odor emanating from your sinks doesn't mean the worst. Hiller will be there to clean your drains and clear the odors away. We take particular steps to inspect your drains and get them flowing again. We begin by inserting a tiny fiber-optic camera down your drains to see what we can find that may be obstructing your drainage system. Afterward, we will discuss with you what we find and what the best next step should be to get your drains free, clean, and clear.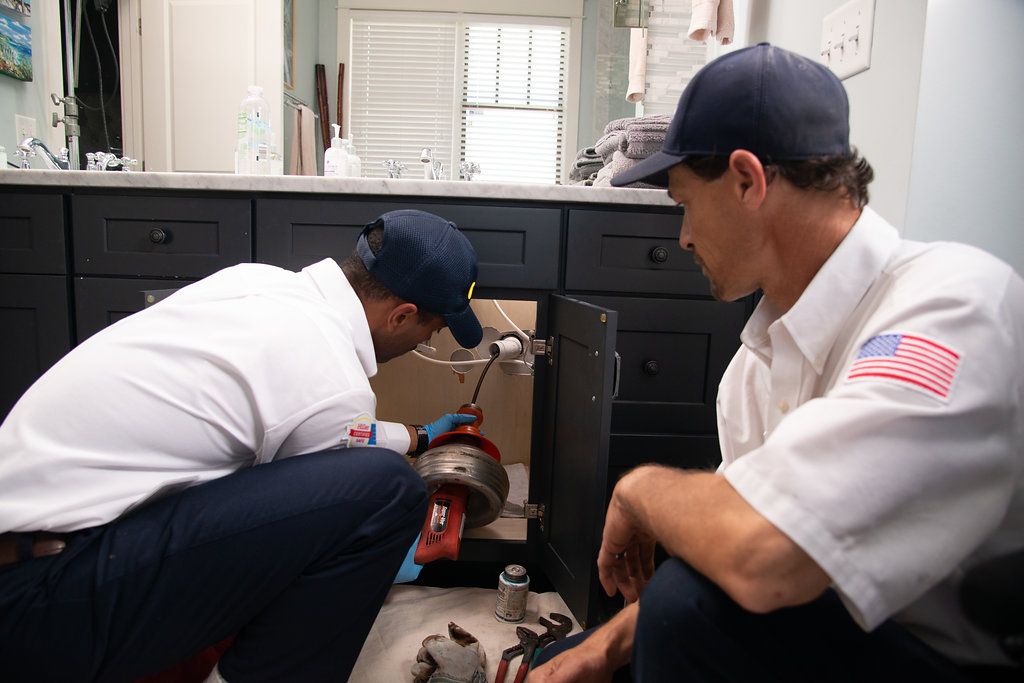 Hiller Drain Maintenance and Repair
When you schedule regular maintenance on your drains and water system, you are potentially saving yourself money that could be better spent on something a bit more fun around the house. Most likely also preventing a larger problem, such as flooding or clogging that requires a professional plumbing service. Our highly trained and experienced technicians will inspect your drains and then give you the best recommendation before going forward with any maintenance or repairs. By regularly cleaning and maintaining your drains, without using harsh chemicals, you are prolonging the life of your drains and pipes. Should it come time for a repair, our highly skilled technicians in Cookeville are ready to help. 
By improving the flow of your drains and pipes, you are prolonging the life of your water and septic systems, ultimately saving you money. With regularly scheduled cleaning and maintenance you are improving the quality of flow in your plumbing and drains around your home. Hiller's drain cleaning and repair team is here to ensure that your drains are flowing strong.
Give Hiller A Call!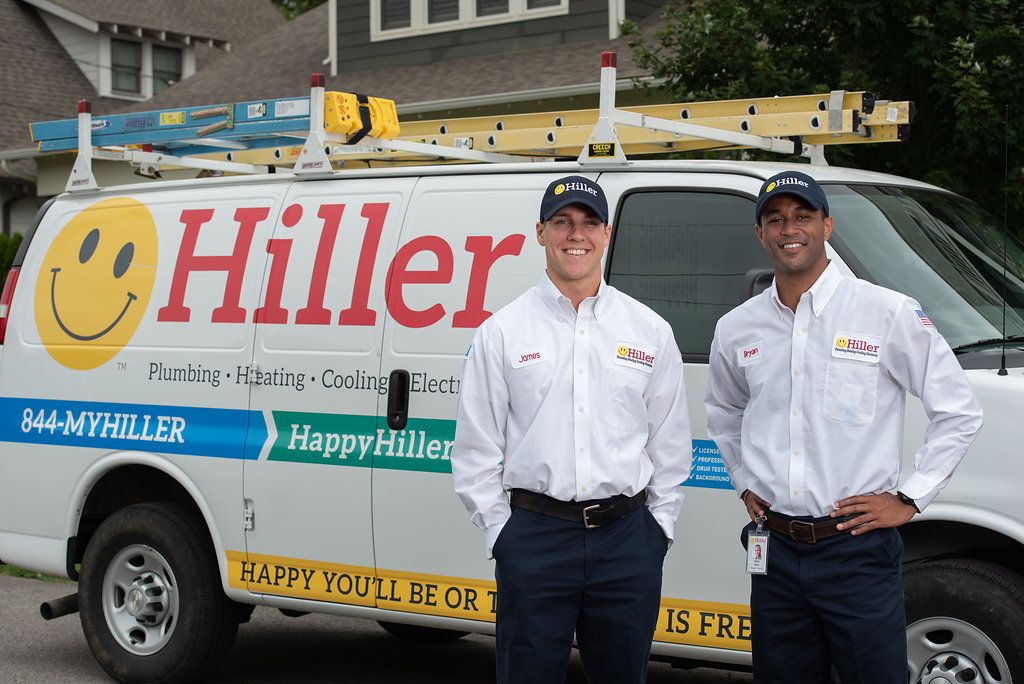 If you need emergency drain service or repair, Hiller is here for you. Our team of licensed and certified plumbers is just a phone call away. Whether you need immediate service or you would simply like to schedule an appointment for a sewer and drain cleaning or repair service, Hiller is ready for you. 
Our 24/7 plumbing and repair options make it easier for you to avoid long wait times on major clogs and flooding. We are also available to schedule regular maintenance and cleaning services in Cookeville. Give Hiller a call today!