Birmingham's Trusted Boiler Service Provider
In Birmingham, Happy Hiller is a reference for everything boiler installation and replacement. Our reputation isn't just built on words; it's founded on a legacy of delivering impeccable boiler installation services and ensuring every boiler replacement adheres to the highest standards of quality.
Whether you're looking at a routine new boiler installation or mulling over an advanced gas boiler installation, know that with Happy Hiller, you're choosing a commitment to excellence. As Birmingham's leading boiler installer, our dedication to premium service, whether you're getting a gas or an electric boiler installation, isn't just a promise; it's a guarantee!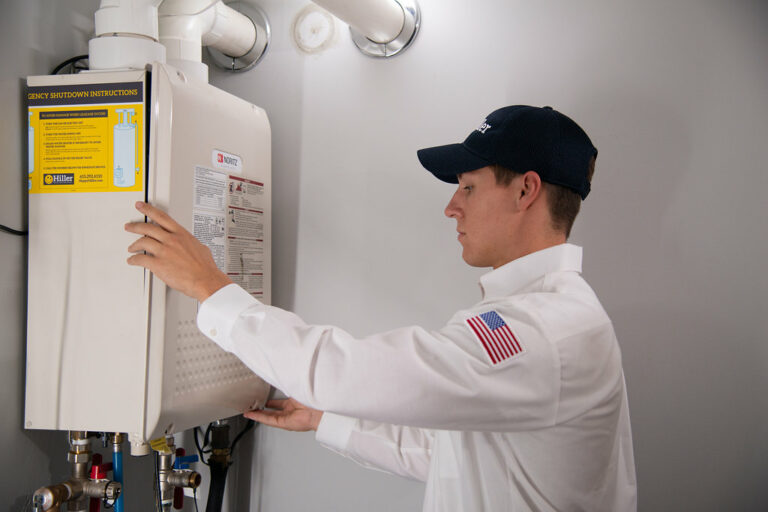 Comprehensive Boiler Installation Services
Navigating the landscape of boiler services in Birmingham? Look no further than Happy Hiller. We specialize in a broad spectrum of boiler installations, ranging from intricate gas boiler installations, electric boiler installations and more general boiler replacements.
Our prowess extends further with unparalleled boiler installation services, crafted to meet the unique demands of Birmingham residents. And it's not just about providing a service; it's about delivering excellence. Our commitment to quality ensures every gas boiler replacement embodies the high standards Hiller has always been synonymous with. Trust in Hiller; trust in unparalleled quality.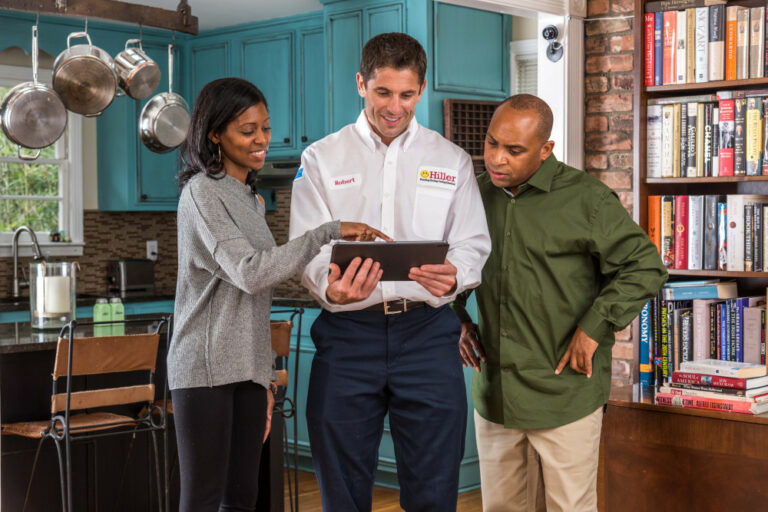 Gas Boiler Installation and Replacement
For gas boiler installation and gas boiler replacement in Birmingham, there's a name that stands out: Happy Hiller. Our reputation is carved from a legacy of unparalleled proficiency, honed over the years. We don't just install; we ensure each electric boiler installation or gas boiler installation harmonizes with your property's specifics.
Our vast experience means every gas boiler replacement and installation is more than just a service – it's a testament to our dedication. With Hiller, it's always about the craft, commitment, and quality!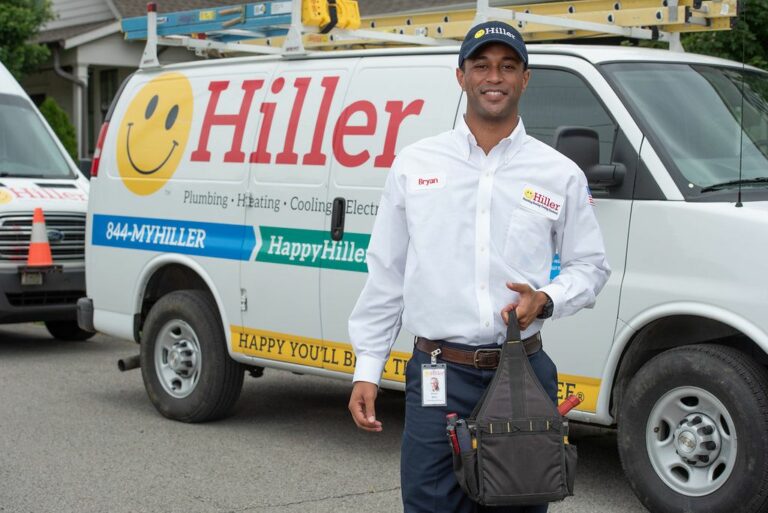 The Boiler Installers You Can Trust
Birmingham is home to numerous boiler services, specializing in new boiler installations and replacements, but Happy Hiller stands a notch above the rest. What sets us apart? Our skilled boiler installers! Each Hiller boiler installer undergoes rigorous training, ensuring top-of-the-line new boiler installations every time.
Couple that with the all-important licensing, and you have a guarantee of safety, efficiency, and precision. And it's not just about skills or licenses; it's the unwavering commitment to quality that truly defines both our electric boiler installation and our boiler installation service. When you choose Hiller, you're opting for peace of mind and unparalleled expertise.
Combi Boiler Installation and Replacements
Combination boiler, or combi boiler installations are becoming Birmingham's favored choice, and for solid reasons. These units combine both hot water and central heating functionalities, meaning you get two services from a singular compact system, optimizing space.
The advantages of a combi boiler installation or combi boiler replacement include energy efficiency, a reduction in hot water wait time, and the absence of a bulky water storage tank.
The only hitch might be their capacity limits in larger homes. But fret not, Happy Hiller is proficient in guiding you to the perfect fit. Requiring a combi boiler replacement or a new installation? Trust in our expertise and give us a call today!
Why Choose Hiller for Boiler Installation?
Choosing Hiller means prioritizing top-notch boiler installation. Our distinction lies in mastering the intricacies of new boiler installations, especially the combi boiler installation. We're not just about installing; we're dedicated to combi boiler services that go beyond mere setups – including vital combi boiler replacement.
As you look towards ensuring the warmth and comfort of your Birmingham home, why settle for anything less than the best? Dive into a world of efficient heating. Choose Hiller. Get your boiler game strong!
Daily Promotion
Fall Clean Up Sale - BOGO Tune-up
When you purchase an HVAC Tune-Up, we'll give you your next one FREE!
Get Promotion
---
Daily Promotion
Our Biggest Sale Ever on Select HVAC Systems
Purchase a New HVAC System & Receive Up to $2,600 OFF!
Get Promotion
Have a Question?
Several indicators suggest it's time to consider a boiler replacement. Frequent breakdowns despite regular maintenance hint at an aging system. Also, if your energy bills are creeping up, it could mean the boiler's efficiency is declining.
Discolored flames, strange noises, or frequent boiler installations or repairs might point to an impending system failure. A boiler that's over 15 years old also often requires a thorough evaluation. For peace of mind and seamless boiler replacement service, always consult with trusted Birmingham specialists.
Certainly! In Birmingham, gas boiler installations are among the services we excel in, especially for residential properties. Recognizing the unique energy demands of homes, we ensure the seamless integration of gas boilers to bring consistent warmth and efficiency.
Our commitment lies in offering top-notch gas boiler installation and boiler replacement solutions. So, for every Birmingham residence requiring the prowess of adept boiler installers and premium boiler installation service, look no further. Your comfort and satisfaction are paramount to us.
In Birmingham, the duration for boiler installations or boiler replacements varies, primarily based on the property's specific requirements and the boiler type. Typically, a straightforward boiler installation service might conclude in a day.
However, comprehensive boiler replacements or installations involving more intricate setups might span over a couple of days. We always aim for efficiency, ensuring Birmingham residents receive timely, high-quality service. While we work swiftly, our utmost priority remains in maintaining excellence in every installation and replacement endeavor.
Absolutely! In Birmingham, embracing energy-efficient boiler installations has become a smart choice for homeowners keen on minimizing heating costs. These boilers not only offer savings in the long run but also contribute to a greener environment.
At Happy Hiller, we prioritize offering boiler installation services that align with modern demands, even for intricate procedures like combi boiler replacement or installation. We want our Birmingham clients to benefit from both financial and environmental perks. When considering a new boiler installation or replacement, think energy efficiency – it's an investment that truly pays off.
Why Choose Happy Hiller?
Care is Our Core ValueTM
Certified Professional Technicians
Family Owned and Operated Since 1990
Happy You'll Be
Or The Service Is Free™
Welcome to Happy Hiller
Friendly service. Certified Technicians. Your problem, solved.
Happy Hiller is the premier Plumbing, Heating and Cooling service experts. We proudly serve parts of Tennessee, Kentucky and Alabama. Whether you need emergency services or preventive maintenance, it's all guaranteed. The best techs. The friendliest service. 100% satisfaction.
Learn More
Ruud
Reliable Top 10
Contractors

Nashville Business
Journal Top 25 Fastest Growing
Private Companies

Nashville Business
Journal Best in Business
Award

Nashville Business
Journal Most Admired CEOs
& Their Companies

Nashville
Business Journal
Fast 50
Happy Hiller is Available for Boiler Installation & Replacement Inquiries at Anytime
Boiler replacement can be a very urgent matter, especially if there is gas involved. Don't let a malfunctioning boiler put your family and your installation at risk. Call us today for professional replacement at any time.
Plumbing, Heating & AC Services
Our confident service technicians will provide you with the solution for any home plumbing, heating or cooling problem. Let us show you how we can make you a happy Hiller customer. Contact your trusted, licensed technician in Birmingham today.
Plumbing
With Hiller, no plumbing repair or service ever needs to become a big deal.
Drain and sewer services, water heater repair, drain cleaning, video pipe inspection, repiping services, leak detection, water treatment and more!
Learn More
Heating & Air Conditioning
Feeling the proverbial heat because of a faulty heating and cooling system?
Reset circuit breaker, remove plugged filter, AC repair, furnace repair, replace line set insulation, install thermostat batteries, clean permanent filler & more!
Learn More