Professional Plumbing Services

In the heart of Birmingham, Happy Hiller stands out as a premier plumbing company, dedicated to delivering certified plumbing services that homeowners and businesses can rely on. Reliable plumbing isn't just about convenience — it's about safeguarding your property and ensuring the well-being of its occupants.
With that understanding, Happy Hiller offers a comprehensive suite of services, from backflow preventer installation & replacement, faucet repairs, to more complex tasks like sewer line installations and water treatment services. When searching for a seasoned plumber or a trustworthy plumbing contractor, know that Birmingham residents consistently choose Happy Hiller for unparalleled professionalism and care.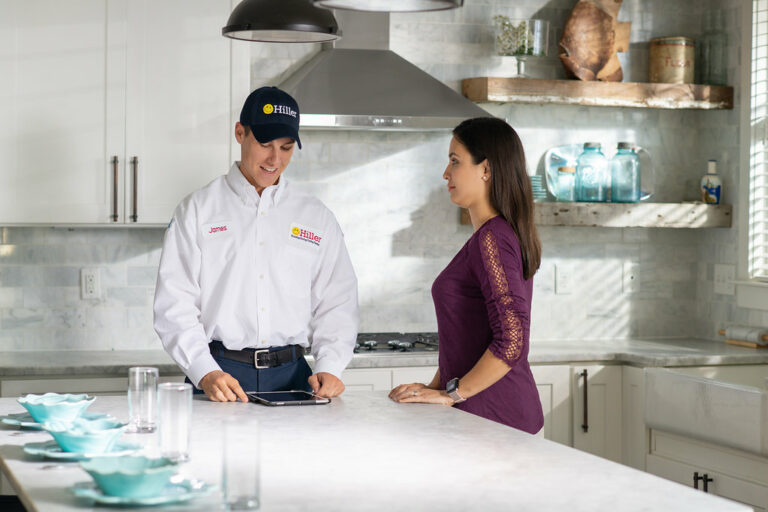 Our Plumbing Services Process

Navigating the world of plumbing services in Birmingham? At Happy Hiller, our certified plumbing services commence with a thorough initial assessment and diagnosis by our top-notch plumbers. Determining the specific challenges faced, we then craft customized plumbing solutions tailored for your home or business. Our plumbers ensure efficient execution, making certain every plumbing fixture meets the highest standards.
As a leading plumbing company in Birmingham, our job isn't complete without our meticulous quality assurance checks and dedicated follow-ups. Trust in Happy Hiller, your reliable plumbing contractor, for a seamless and professional plumbing experience every time.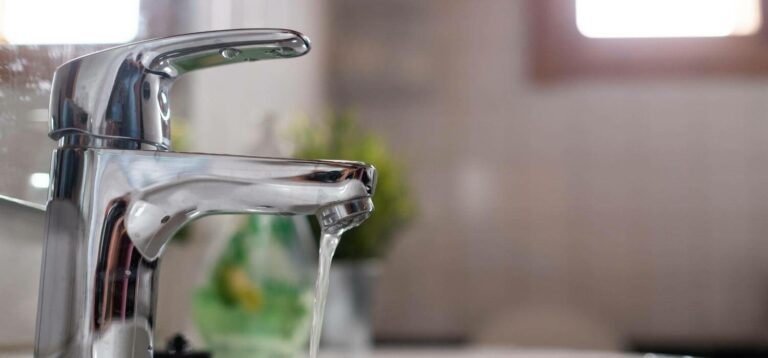 Experts in Toilet Installation & Water Treatment

Elevate your Birmingham living experience with our top-tier toilet installation. Meticulous execution ensures longevity and top performance. Additionally, our water treatment services stand unmatched. Prioritizing water softener installation not only improves water quality but also extends appliance lifespan. Water treatment transforms your everyday water use, safeguarding health and optimizing utility.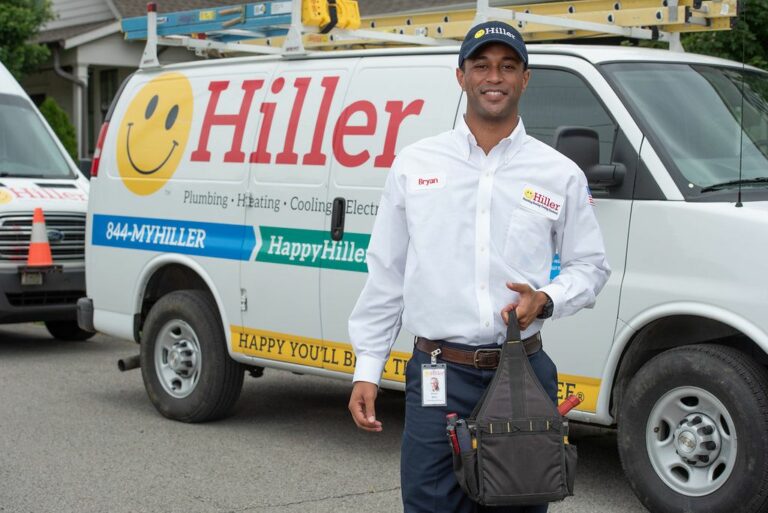 Residential Plumbing Services

At Happy Hiller, our specialization lies in delivering unmatched residential plumbing services to Birmingham homeowners. Recognized as a foremost plumbing company in the area, we're attuned to the unique plumbing challenges of homes. Our certified plumbing services are designed to tackle the spectrum of residential plumbing issues, from subtle leaks to more intricate system concerns.
Every plumbing contractor on our roster is trained with one goal: maximizing residential plumbing efficiency and reliability. When Birmingham residents choose us, they aren't just hiring a plumber; they're partnering with the standard-bearer in residential plumbing excellence.
Your Trusted Partner for Plumbing Fixtures

When Birmingham seeks a plumbing company rooted in expertise and experience, Happy Hiller stands unmatched. Our certified plumbing services are delivered by licensed and rigorously trained plumbers who bring a blend of tradition and modern practices.
The proven track record we boast speaks of successful projects spread across Birmingham, translating into an impressive clientele. We're more than just a plumbing contractor; we're a symbol of trust in the realm of plumbing fixtures. At the core of Happy Hiller is our customer-centric approach—ensuring that every service call we attend reverberates our dedication and standards.
Why Choose Happy Hiller as Your Reliable Plumbing Services?

Selecting the right plumbing company in Birmingham is pivotal, and Happy Hiller is the obvious choice. Our dedication to quality, combined with our expansive services, makes us a leading plumbing contractor. We stand out, not just by offering certified plumbing services, but by being the embodiment of Birmingham's trust.
Our commitment? True Transparency Pricing and a relentless drive to exceed expectations. So, why Happy Hiller? Because we're more than just a service, we're a promise. Ready for impeccable plumbing fixtures, installation & repair? Dive in with Happy Hiller!
Daily Promotion
$99 Drain Cleaning Special
We'll safely remove clogs and debris, so your water flows freely.
Get Promotion
---
Daily Promotion
Fall Clean Up Sale - Clean Water
Get a whole-home water filtration system and descaler for just $6,499!
Get Promotion
Have a Question?
A typical plumbing project in Birmingham begins with an initial assessment, pinpointing the exact needs of your residential plumbing systems. Once diagnosed, a certified plumbing contractor devises customized plumbing solutions tailored for Birmingham's unique requirements.
The process involves efficiently installing or updating plumbing fixtures, ensuring longevity and optimal functionality. Quality assurance is pivotal; thus, each phase undergoes rigorous checks. Lastly, Birmingham residents can expect professional follow-up services, confirming everything operates seamlessly. Trust Birmingham's Happy Hiller for top-tier plumbing services, always prioritizing your satisfaction.
In Birmingham, the importance of environmentally-friendly plumbing practices cannot be overstated. A responsible plumbing company like Happy Hiller champions eco-conscious methods. Our certified plumbing services prioritize water-saving fixtures, ensuring reduced wastage and sustainability.
Furthermore, our plumbing contractors advocate for the installation of efficient systems, reducing Birmingham's overall water footprint. We're also keen on using sustainable materials and methods in plumbing projects, reflecting our commitment to Birmingham's environmental health. By choosing Happy Hiller, Birmingham residents align with a greener future in plumbing solutions.
In the Birmingham plumbing landscape, there are three primary types of plumbing services: Potable Water Supply, Sanitary Drainage, and Stormwater Drainage. The Potable Water Supply ensures fresh water reaches homes and businesses, vital for daily operations. The Sanitary Drainage system effectively removes wastewater from properties, maintaining a clean environment.
Lastly, Stormwater Drainage is pivotal for Birmingham, diverting rainwater to prevent flooding. Each type is integral to Birmingham's infrastructure. When seeking certified plumbing services or a reliable plumbing contractor in Birmingham, understanding these systems is essential. Choose Happy Hiller for expert insights and professional services!
Absolutely! Every plumber associated with Happy Hiller in Birmingham holds both a license and certification, underscoring our commitment to top-notch plumbing services. Birmingham residents can be assured that when they call upon a plumbing contractor from our esteemed plumbing company, they're engaging with a professional who has undergone rigorous training and evaluation.
This not only upholds our high standard of service but also guarantees that each plumbing task, big or small, is executed with utmost precision. Trust in Birmingham's certified plumbing services at Happy Hiller for impeccable results!
At Happy Hiller in Birmingham, we prioritize customer convenience above all. Before embarking on any plumbing project, an initial assessment is done to strategize efficient execution, minimizing interruptions. Customized plumbing solutions are crafted to suit Birmingham homes and businesses, ensuring tasks are wrapped up promptly.
Quality assurance steps are then put in place to ensure no post-project hiccups. Our plumbing company is devoted to making the entire plumbing service experience seamless. Choose Happy Hiller, Birmingham's leading plumbing contractor, for a hassle-free service journey!
Why Choose Happy Hiller?
Care is Our Core ValueTM
Certified Professional Technicians
Family Owned and Operated Since 1990
Happy You'll Be
Or The Service Is Free™
Welcome to Happy Hiller
Friendly service. Certified Technicians. Your problem, solved.
Happy Hiller is the premier Plumbing, Heating & Cooling and Electric service experts. We proudly serve parts of Tennessee, Kentucky and Alabama. Whether you need emergency services or preventive maintenance, it's all guaranteed. The best techs. The friendliest service. 100% satisfaction.
Learn More
Ruud
Reliable Top 10
Contractors

Nashville Business
Journal Top 25 Fastest Growing
Private Companies

Nashville Business
Journal Best in Business
Award

Nashville Business
Journal Most Admired CEOs
& Their Companies

Nashville
Business Journal
Fast 50
Happy Hiller Offers Plumbing Services 24/7
A sudden plumbing emergency shouldn't mean the end of a nice, productive day; although, honestly, it can take so much time and energy. This is why we are here to take all the stress away. A plumbing issue becomes easy and fast to manage when our expert plumbers take over!