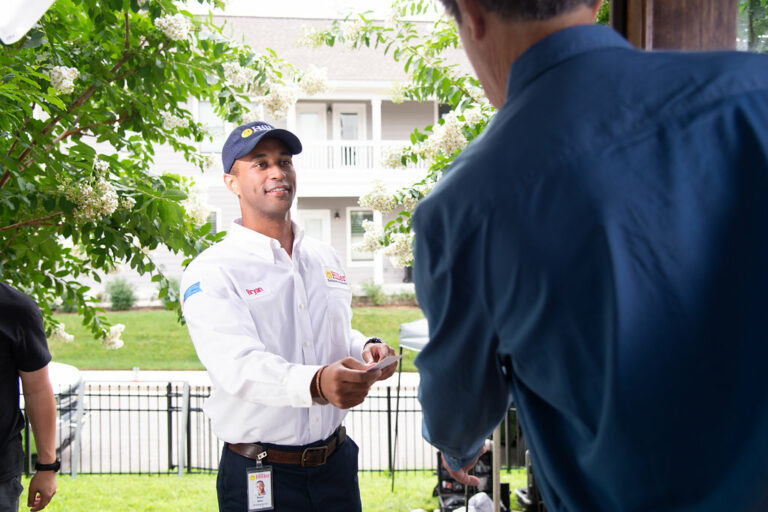 Emergency AC Repair in Panama City Beach: We're Here When You Need Us
Happy Hiller is your trusted partner when it comes to ensuring your home stays comfortably cool. With 24/7 AC emergency service in Panama City Beach, we're available round the clock to bring you rapid relief from unexpected air conditioning issues.
Our professionals address various problems, no matter if your AC is leaking or you have a faulty thermostat, we're here to help you solve it. We also offer routine AC service to keep your air conditioning operating at its best, minimizing the chances of sudden breakdowns. Rely on Happy Hiller for all your air conditioning repair needs in Panama City Beach.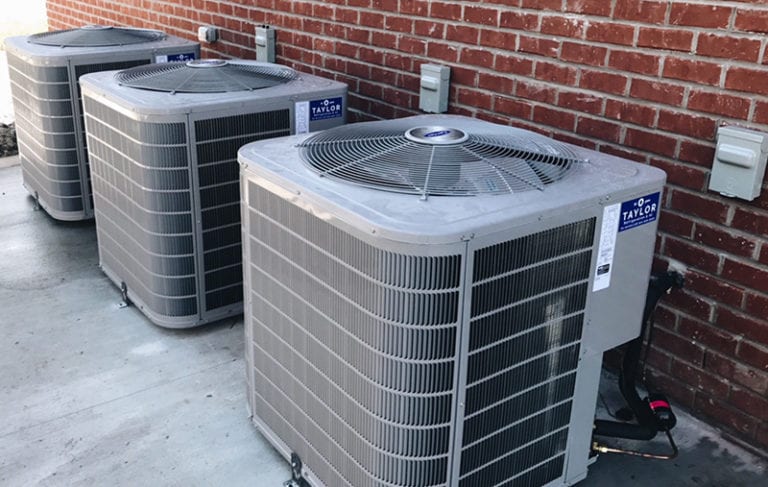 Professional Air Conditioning Repair Services
At Happy Hiller, we understand the importance of keeping your AC running at its best when the temperature rises.
Happy Hiller's air conditioning repair service team brings professionalism and quality to every job, tackling complex AC systems with experience and focus. Working with a professional will ensure you get the best results possible. Every job we perform also comes with a guarantee that will back you up in case you need further assistance.
Peace of mind is just a call away with Happy Hiller. Count on us for dependable, efficient, and professional AC repair services in Panama City Beach.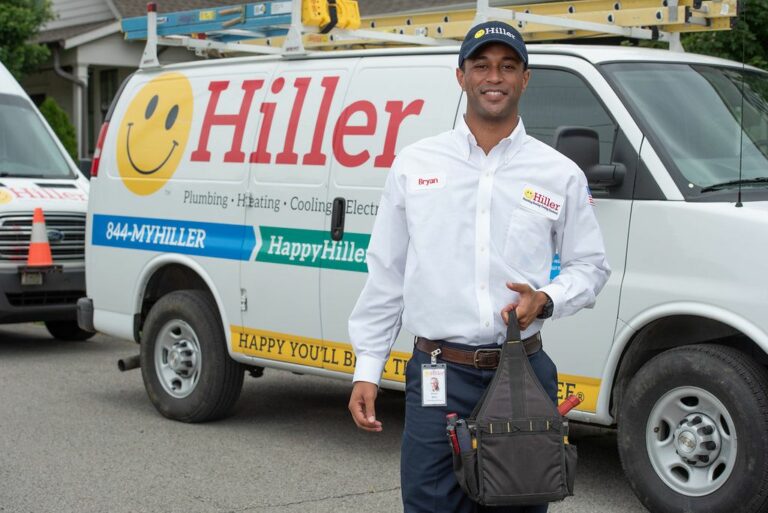 Benefits of Our Air Conditioning Service
In Panama City Beach, we offer you top AC services including:
Troubleshooting and diagnosing common AC problems
Helping to improve your unit's energy efficiency
Checking indoor air quality
Having your AC serviced not only boosts energy efficiency and extends your unit's lifespan but also provides peace of mind, knowing that you're taking care of your home's air quality and that your system will be up and running efficiently for a long time. In Panama City Beach, the best AC service professionals are at Happy Hiller. To stay cool and comfortable, call us today!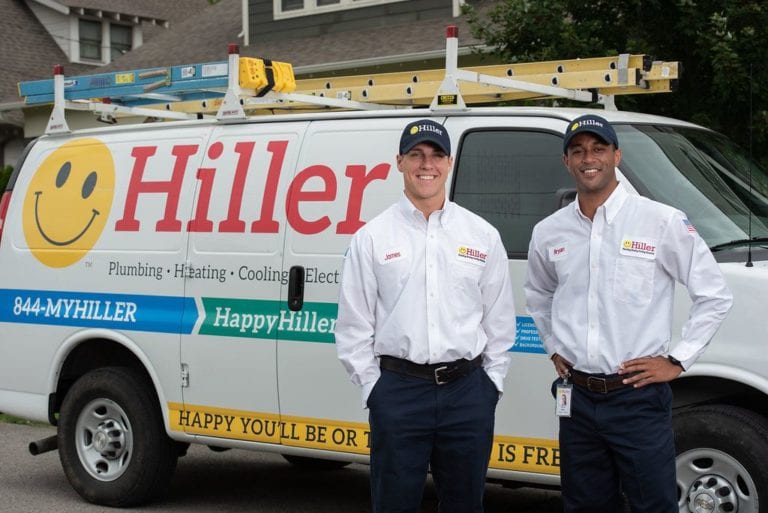 Air Conditioning Repair in Panama City Beach: What to Expect
Are you facing issues with your AC unit? Call the professional repair techs at Happy Hiller!
It all begins with an in-depth inspection and diagnosis to identify the root cause of the problem. Once we've diagnosed the issue, we recommend the best solution for you. When the AC repair or replacement is complete, we test and commission your air conditioning system to ensure it's running at its best.
We also back up our work with our Happy You'll Be Guarantee, so you'll have peace of mind when it comes to all AC repair services. Happy Hiller is dedicated to providing quality air conditioning repair services, ensuring your home stays cool and comfortable, even in the Florida heat.
How Having Your AC Repaired Improves Energy Efficiency
A central air conditioner is one of the top energy users during the summer months, and there are many reasons why keeping it running well impacts energy efficiency:
Improved Performance: AC units that aren't working properly need to work harder to maintain the desired temperature. A well-maintained or repaired air conditioner performs better, using less energy to achieve the same cooling effect.
Air Flow: Whether due to a dirty filter or a problem with the fan, restricted airflow means the AC unit has to work harder to circulate cool air, consuming more energy.
Preventing Leaks: AC units use refrigerant to cool the air. If there's a leak, the unit has to work harder, using more energy and driving up your electric bills.
Thermostat Accuracy: If the thermostat of your AC is malfunctioning, it could lead to the unit running more often than necessary, wasting energy.
By repairing your air conditioning system when you first notice an issue, you can ensure that it is at its highest level of efficiency. Our team members will also give you tips on how you can keep your AC unit running efficiently and reliably between visits, helping you to save money and extend the life of your system.


Save on AC Repair With the Happy Hiller Club
For homeowners in Panama City Beach, AC repair or service should never be a headache – we keep things easy, convenient, and affordable by offering the Happy Hiller Club to all of our customers. Choose between 2, 3, or 4 visits per year for your plumbing, heating, cooling, and electrical needs, and as a valued Club member, you'll receive a generous 10% discount on all repairs, without any maximum limit.
Our Annual Replacement Credit also offers you up to $1,000 credit towards new HVAC systems, plumbing systems, water heaters, electrical panels, or generators.
One of the best perks of the Happy Hiller Club is the front-of-the-line priority scheduling. Members always come first when service is needed, ensuring you're never left waiting in case of emergencies. Service calls also come with no diagnostic fees, even on weekends and holidays.
Beyond savings, Happy Hiller Club membership ensures your equipment remains in optimal condition, with detailed record-keeping to keep warranties intact.
Daily Promotion
Enjoy Half-Off Select Items with New Select HVAC Systems
Upgrade to Select New HVAC Systems and enjoy 50% off select items on us!
Get Promotion
---
Daily Promotion
True Transparency Pricing
Most Home Service Companies Use the Same Pricing Structure. But Not Us.
Get Promotion
Air Conditioning Repair - Frequently Asked Questions
For homeowners in Panama City Beach, air conditioning repair services may be necessary if you notice any of the following signs:
Loud noises
Unusual smells
Weak airflow
Increased energy bills
Insufficient cooling
Unit frequently cycling on and off
At Happy Hiller, we specialize in addressing these issues promptly, ensuring your comfort all season long.
The cost of an AC repair in Panama City Beach can range widely, typically falling between $100 to $600, with the average repair cost sitting around $350. This fluctuation in price is due to various factors such as the nature of the problem, the specific parts needed, and the complexity of the repair.
At Happy Hiller, we are committed to providing our clients with the most economical solutions. With our True Transparency Pricing, you're always in the know about costs upfront, ensuring there are no surprises when it comes to your AC repair service.
The duration of an AC repair process varies depending on the complexity of the issue. Simple repairs such as thermostat adjustments or filter replacements might only require a few hours. However, more intricate procedures like ductwork or major component replacements could stretch over 3 to 4 days.
Happy Hiller is devoted to giving you swift AC repair services without compromising on quality. We respect your time and aim to restore your comfort as quickly as possible. When you call our team for air conditioning repair service in Panama City Beach, we'll have you cool and comfortable again in no time.
One of the best ways to prevent breakdowns is by consistently changing or cleaning of AC filters. Blocked filters restrict airflow, making your air conditioning work harder, potentially leading to AC repair needs. Equally important is maintaining a clear space around your outdoor AC unit, preventing debris from causing mechanical issues.
Avoid setting your AC to extremely low temperatures, as it overworks and may cause system breakdown. Having annual visits by an AC professional to maintain your unit will also help to prevent frequent AC repairs. By identifying potential faults early, you prolong the lifespan of your air conditioner and ensure optimal performance.
Why Choose Happy Hiller?
Care is Our Core ValueTM
Certified Professional Technicians
Family Owned and Operated Since 1990
Happy You'll Be
Or The Service Is Free™
Welcome to Happy Hiller
Friendly service. Certified Technicians. Your problem, solved.
Happy Hiller is the premier Plumbing, Heating & Cooling and Electric service experts. We proudly serve parts of Tennessee, Kentucky and Alabama. Whether you need emergency services or preventive maintenance, it's all guaranteed. The best techs. The friendliest service. 100% satisfaction.
Learn More
Ruud
Reliable Top 10
Contractors

Nashville Business
Journal Top 25 Fastest Growing
Private Companies

Nashville Business
Journal Best in Business
Award

Nashville Business
Journal Most Admired CEOs
& Their Companies

Nashville
Business Journal
Fast 50
24/7 Air Conditioning Repair Services in Panama City Beach
When AC troubles hit, we are your go-to for round-the-clock air conditioner repair in Panama City Beach. Our expertise and ethical standards make us the leading service provider in the area. Ready for a seamless AC repair experience? Contact Happy Hiller!
The Heating, Ventilation, and Air Conditioning System Experts
We take pride in the HVAC service offered in Panama City Beach. Our team of experienced and skilled technicians are dedicated to providing fast, efficient, and reliable service for any of your home repair needs.
Whether your heating or AC unit needs work or you need to optimize your home's ventilaion and air flow, we have the expertise to get the job done right the first time. With a focus on personal attention, professional ethics, and technical expertise, we strive to exceed your expectations and ensure your satisfaction.
Heating & Air Conditioning
Feeling the proverbial heat because of a faulty heating and cooling system?
If so, contact us to diagnose any problems your heater or AC may be experiencing. Our HVAC company can also ensure your unit is achieving its peak performance with our routine maintenance services, so you can be ready for every season that lies ahead.
Learn More