Ooltewah's Expert Plumbers at Your Service
Happy Hiller is a pillar of the Ooltewah community, delivering steadfast commercial and residential plumbing services with a personal touch. As your dedicated commercial plumbers and residential plumbers, we are committed to excellence.
Our crew, which includes seasoned emergency plumbers, consistently leads with up-to-date expertise and industry-leading techniques.
Choosing our team means more than securing a commercial plumber or a home plumber; you're entrusting your needs to a seasoned, approachable professional who knows Ooltewah's landscape inside and out.
The value of a reliable local emergency plumber can't be overstated, and our promise is to offer swift, efficient solutions every time. Your residential plumbing services, commercial plumbing challenges, and emergency plumbing crises are in capable hands.
Expect nothing but superior service with Hiller. Reach out to our plumbers — we're ready to serve.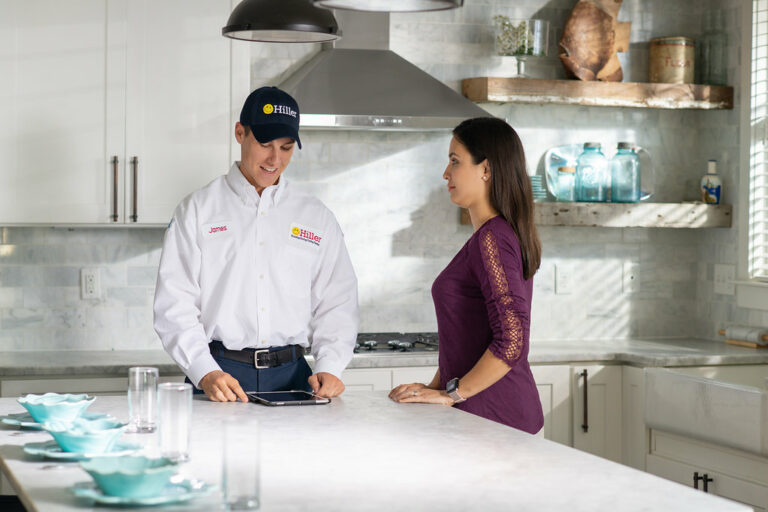 Commercial Plumbers That Care for Your Business
Here at Happy Hiller, we recognize the specific demands of Ooltewah's commercial establishments. Our commercial plumbing services are tailored to address these needs with the utmost precision and know-how. Our seasoned commercial plumbers are well-versed in handling complex, business-oriented setups, ensuring your operations flow as seamlessly as your water.
Our commercial plumbing services are all-encompassing, whether it's new plumbing fixture installations, making plumbing repairs, or providing swift emergency plumbing services. We are committed to delivering professional service promptly, with your satisfaction always at the center.
Trust the expertise of Happy Hiller's commercial plumbers. Reach out to us, and let us handle your plumbing needs, so you can focus on what really matters: running your business.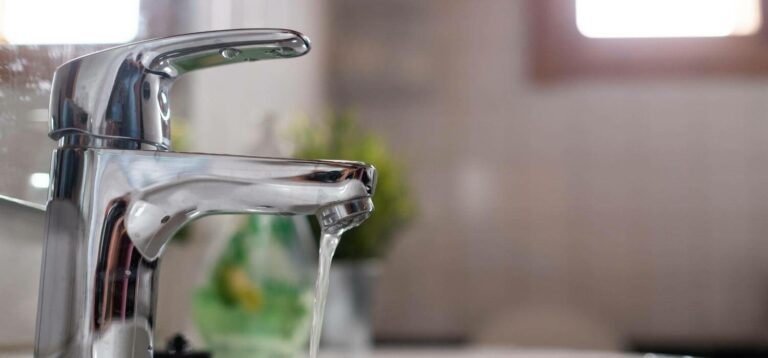 Trusted Local Residential Plumbers
In Ooltewah, your home's plumbing is our priority. As your local residential plumbers, we're your neighbors, well-acquainted with the specific needs of our community. Hiller residential plumbers' mission is to deliver enduring solutions right to your doorstep.
Tying to tackle plumbing issues on your own can lead to costly mistakes. Whether it's fitting a new plumbing fixture installation or responding to an emergency, you can count on our residential plumbers and emergency plumbers for reliable guidance and service. Our residential plumbing services cover a full spectrum:
Drain cleaning
Pipe upgrades, replacement, and relining
Sewer and water line issues
Toilet installation and upgrades
Water heating solutions
Water treatment systems
Plumbing fixture installations
Emergency plumbing
Our team of residential plumbers is committed to bringing you superior plumbing services at fair pricing, ensuring the safety and comfort of your home. And we stand by our work with the Happy You'll Be Guarantee – if you're not satisfied, you don't pay!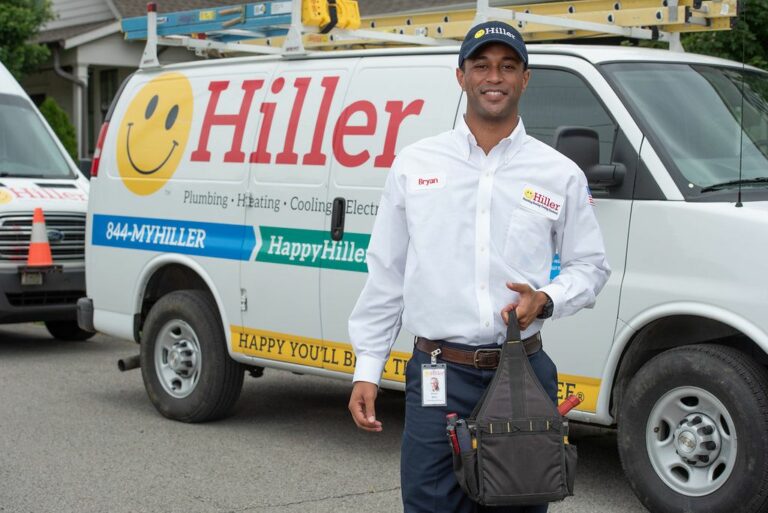 An Emergency Plumber Always on Call
At the first sign of a crisis, you'll want a trusted emergency plumber on speed dial, and that's where Hiller comes in. Our emergency plumber team in Ooltewah stands ready for any emergency plumbing needs that arise, no matter if it's the break of dawn or the dead of night.
Some common emergencies we handle are burst pipes, severe leaks, clogged drains, and faulty water heaters. If left unaddressed, these emergencies can cause significant damage to your home.
Knowing when to seek out emergency plumbing service is crucial. Stay vigilant for signs like sudden drops in water pressure, strange odors, unusual sounds, or visible water damage. Spot any of these issues? It's time to call our emergency plumber.
Preventative maintenance is key. With our Happy Hiller Club, our expert plumbers can help you avoid emergency plumbing disasters and keep your system in top condition.
And remember, our emergency plumbers are on call 24/7, ensuring when you reach out, we're there with prompt, dependable solutions.
Safe & Reliable Plumbing Fixture Installations
Plumbing fixture installation is an integral part of ensuring the comfort and functionality of your Ooltewah home or business. At Hiller, we are experts in setting up highly-functional water-related components such as faucets, sinks, toilets, showers, bathtubs, and heaters.
For businesses, the quality of plumbing fixture installations can be the difference. Efficient fixtures ensure smooth operations, avoiding customer inconvenience, downtime, and damage to your reputation.
The right residential plumbing fixture installations mean a world of comfort. A perfectly warm shower, a faucet that operates smoothly, and a reliable toilet—it's these little things that make a house feel like home.
Our skilled plumbers are committed to delivering excellence, ensuring safety, and achieving complete customer satisfaction. As your neighborhood plumbers, it's our job to ensure precise plumbing fixture installations—giving you the peace of mind you deserve. Give us a call today, and let's make sure every drop counts!
A Promise of Excellence in Every Plumbing Service!
In Ooltewah, TN, when you need a plumber, you want someone who embodies the spirit of our community—friendly, professional, and always ready to lend a hand. That's what we're all about here at Happy Hiller.
We provide nothing but the finest residential plumbing services and commercial assistance to our neighbors. We handle various plumbing services; whether it's a simple residential plumbing repair or a comprehensive commercial project, we approach it with the same dedication and care.
Hiller's emergency plumbers know Ooltewah like the back of their hand, promising quick response times and solutions tailored to our town's unique plumbing profiles. Our knowledge of the local challenges enables us to serve you better, faster, and more efficiently.
Expertise is a given with our seasoned plumbers, for both commercial or residential plumbing. Rest assured, our commercial plumbers and residential plumbers will exceed your expectations.
Our priority is your satisfaction. We'll provide service that leaves you smiling, done with care and a commitment to excellence. For professional plumbing services that make a difference, remember, Happy Hiller is here for you!
Daily Promotion
$99 Drain Cleaning Special
We'll safely remove clogs and debris, so your water flows freely.
Get Promotion
---
Daily Promotion
Fall Clean Up Sale - Clean Water
Get a whole-home water filtration system and descaler for just $6,499!
Get Promotion
Have a Question?
We offer a wide range of plumbing services to meet the needs of our Ooltewah community. They include plumbing fixture installations, emergency plumbing repairs, residential plumbing solutions, and commercial plumbing projects. Whether it's a leaky faucet, a bathroom remodel, or an emergency, our expert commercial plumbers and residential plumbers have you covered.
Absolutely! Our commercial plumbers and residential plumbers are friendly, professional, fully licensed, and certified. We ensure our highly trained and experienced team members always deliver top-quality commercial and residential plumbing services.
A plumbing fixture installation refers to fitting and connecting various water-related solutions in your home or business. This includes sinks, faucets, toilets, showers, and more. Our expert residential plumbers and commercial plumbers ensure these fixtures are installed correctly, providing proper functionality and preventing costly mishaps.
We follow strict safety protocols, providing our plumbers with the necessary training and equipment to perform their jobs safely. We also take steps to ensure the safety of our clients by maintaining a clean and organized work environment and communicating any potential hazards.
Our plumbers work efficiently to minimize disruptions to your daily routine. We schedule our visit at a day and time that is convenient to you, and we communicate throughout the project, ensuring you are aware of any potential inconveniences and providing solutions to keep them to a minimum.
We strictly adhere to all local regulations and codes in Ooltewah. Our commercial plumbers and residential plumbers are well-versed in the local requirements, ensuring that all our plumbing work meets the highest safety and compliance standards.
We use high-quality materials and employ experienced plumbers to ensure the longevity of our plumbing work. Additionally, we conduct thorough inspections and tests to guarantee that every project meets our quality standards.
We offer 24/7 emergency plumbing services to respond swiftly to any urgent situation. Whether it's a burst pipe or a severe leak, you can count on us to be there. Our emergency plumbers are ready when you need them the most!
Why Choose Happy Hiller?
Care is Our Core ValueTM
Certified Professional Technicians
Family Owned and Operated Since 1990
Happy You'll Be
Or The Service Is Free™
Welcome to Happy Hiller
Friendly service. Certified Technicians. Your problem, solved.
Happy Hiller is the premier Plumbing, Heating & Cooling and Electric service experts. We proudly serve parts of Tennessee, Kentucky and Alabama. Whether you need emergency services or preventive maintenance, it's all guaranteed. The best techs. The friendliest service. 100% satisfaction.
Learn More
Ruud
Reliable Top 10
Contractors

Nashville Business
Journal Top 25 Fastest Growing
Private Companies

Nashville Business
Journal Best in Business
Award

Nashville Business
Journal Most Admired CEOs
& Their Companies

Nashville
Business Journal
Fast 50
Happy Hiller Offers Plumbing Services 24/7
When plumbing disasters strike, our emergency plumbers are here to save the day. We provide 24/7 emergency plumbing services; contact us for swift and reliable solutions!