I have been a member of the Happy Hiller Club for several years. Recently my AC stopped blowing cold air and it got pretty toasty inside the house. I called the... Read More
I have been a member of the Happy Hiller Club for several years. Recently my AC stopped blowing cold air and it got pretty toasty inside the house. I called the office and spoke to Aubry. She directed me to turn off my unit and then scheduled me for a technician visit the next morning at 8am. I was so relieved! No one wants AC issues in Nashville in the summer. Ben Kelley arrived right on time, diagnosed the problem and fixed me up. The house was cool in no time. These guys are life savers!! Close
Totally professional from beginning to end. Website is great, scheduling was easy and it let me upload a video of the problem so the techs were prepared when th... Read More
Totally professional from beginning to end. Website is great, scheduling was easy and it let me upload a video of the problem so the techs were prepared when they got here. Two techs showed up which was impressive. They kept us updated, got the job done, and cleaned up the whole area where they worked. Price was very reasonable. First class job. Close
The plumbers installed a new water heater and showed me what had happened to my old water heater (damage from electrical wiring burn out). They worked diligentl... Read More
The plumbers installed a new water heater and showed me what had happened to my old water heater (damage from electrical wiring burn out). They worked diligently and cleaned up after the instillation was complete. The electricians installed the wiring for the new water heater. I greatly appreciated the electricians and the work they completed. They explained every step to me and reviewed the work before they left and cleaned up. I had a lot of questions regarding options for future electrical work and they took the time to explain each option to me. I was very happy with the plumbers and electricians work. Their attitude was professional and warm. Close
I'm overjoyed at the services provided by Hiller! They tend to be pricey but very competent. I had an excellent experience with them installing a standby gene... Read More
I'm overjoyed at the services provided by Hiller! They tend to be pricey but very competent. I had an excellent experience with them installing a standby generator right before the last snow storm. The team arrived on time, was totally professional, and did an outstanding job. I am a Happy Hiller Club member and utilize the full spectrum of services there. Close
We had a plumbing emergency on a Sunday and Hiller was the only plumbing service (out of 3 that we called) that responded immediately to our phone call. While w... Read More
We had a plumbing emergency on a Sunday and Hiller was the only plumbing service (out of 3 that we called) that responded immediately to our phone call. While we had to wait several hours for an available technician, when one became available we were kept very well informed on his estimated arrival. He (Garrett Hall) was extremely pleasant, courteous, and explained what he was doing to resolve our problem. He had us back in business in a short amount of time. We've never used Hiller before this, but they have our business now! Close
Amazingly prompt after-hours service provided by gracious, caring, professional and competent individuals. Zach came to service AC unit, and promptly diagnosed... Read More
Amazingly prompt after-hours service provided by gracious, caring, professional and competent individuals. Zach came to service AC unit, and promptly diagnosed the problem as electrical. Scott came shortly after to repair and replace exterior electrical panel and my air conditioning was restored for the evening which was especially critical for the comfort and well being of elderly visiting mother. Everything about this organization and their employees is startling and refreshing to see. The two men who made quick work of my needed repairs in the midst of intense heat at night came in clean trucks and attire. I don't know how these gentlemen are able to maintain such clean and unwrinkled white Hiller shirts both upon arrival and after finishing the job. I wonder, do they change clothing after each job? Also, the systems Hiller uses with text messaging to let me know that technicians are on the way is amazing. I am truly happy. Thank you Hiller. Close
I was very happy with the service. Hiller was able to come out the same day I called them. I had leaking under the sink. The faucet and most likely the plumbin... Read More
I was very happy with the service. Hiller was able to come out the same day I called them. I had leaking under the sink. The faucet and most likely the plumbing to the sink had not been replace in 56 years. Everything was taken care of in 2 hours at a very reasonable price. Second time I have used their services and have been very pleased both times. Close
The Hiller team is absolutely outstanding! I unfortunately had to replace both by HVAC units and I truly felt like their only customer. Responsive, friendly, kn... Read More
The Hiller team is absolutely outstanding! I unfortunately had to replace both by HVAC units and I truly felt like their only customer. Responsive, friendly, knowledgeable, and they helped me every step of the way. I had the best experience possible from the tech to the project manager to the install team they were all amazing. Customer Service at it's best. I would highly recommend. Close
This company is amazing! I highly recommend Hiller! I have used them several times and They always go above and beyond to fix any issue I might have. Including ... Read More
This company is amazing! I highly recommend Hiller! I have used them several times and They always go above and beyond to fix any issue I might have. Including extra repairs and taking time to run to a store to buy more parts. I recently received help from their repairman babes Garret. He was great and went out of his way! They are also very kind and that makes the experience even greater! Close
First time using Hiller. Customer service was amazing! Our service tech David Barron was very professional and went above and beyond to get our couple of jobs d... Read More
First time using Hiller. Customer service was amazing! Our service tech David Barron was very professional and went above and beyond to get our couple of jobs done! The upfront pricing was a nice touch. Also the use of technology as far as keeping us up to date and informed was above and beyond what I expected! Will definitely use them again! Close
Matthew S. Is the absolute best. He was so kind and courteous and professional. He also took extra time to install a faucet that wasn't originally in the work... Read More
Matthew S. Is the absolute best. He was so kind and courteous and professional. He also took extra time to install a faucet that wasn't originally in the work order information. He was so generous with his time. I am so glad Hiller sent him to my house today. I would recommend him to everyone. I hope Hiller will give him a bonus because his service was impeccable! Thanks Matthew!! Close
Aug 19, 2021 Micah Soto did a good job. Courteous and efficient. Scheduling was a problem with this visit as Hiller rescheduled once, then the tech was 45 min l... Read More
Aug 19, 2021 Micah Soto did a good job. Courteous and efficient. Scheduling was a problem with this visit as Hiller rescheduled once, then the tech was 45 min late. Hope this does not happen in the future. April 2021 Tech was on time and courteous. Tune up completed with no issues. Needed electrical work done. Work done right and suggested a couple of other things which were done at a reasonable price Close
We had the heat go out when the outside temp was 20 degrees. They made a special trip to accommodate us the same day even though we were not a customer before t... Read More
We had the heat go out when the outside temp was 20 degrees. They made a special trip to accommodate us the same day even though we were not a customer before this. We had a senior and a 2 year old so we really appreciate the service and know we can sleep well tonight. The service man was incredible and spent time to tell us exactly what the problem was and how it would be fixed. Excellent Customer service and I would recommend this company to anyone needing service. Close
Matthew was perfect! Not only did Hiller get some one to me the same day, but he arrived right at the beginning of the time frame they gave. He was compassionat... Read More
Matthew was perfect! Not only did Hiller get some one to me the same day, but he arrived right at the beginning of the time frame they gave. He was compassionate and explained everything to me in layman's terms. He consistently let me know about the charges before he did the repairs, and he even went the extra mile. I was wary of using Hiller since I hadn't used them before, and I'd had a terrible experience with another large company. He made me feel comfortable as a female homeowner, and I never felt like he was trying to take advantage of my lack of plumbing knowledge as I've had happen In the past. The whole experience was pleasant and cost effective. I'll definitely use them again. Thank y'all so much for restoring my faith in these types of service calls! Close
Very pleased! Replaced three toilets. John and his helper were great. Everything turned out better than I expected. A year ago my old, broken, hot water heater... Read More
Very pleased! Replaced three toilets. John and his helper were great. Everything turned out better than I expected. A year ago my old, broken, hot water heater was replaced. Thomas, the technician, was knowledgeable, polite and a good listener. All jobs look terrific. I am very happy to have Hiller work at my home and would be pleased to have them back again. Highly recommended. Thanks! Close
My experience with Hiller was incredibly seamless from start to finish. I called in the morning after discovering my water heater was leaking. They did not have... Read More
My experience with Hiller was incredibly seamless from start to finish. I called in the morning after discovering my water heater was leaking. They did not have an open appointment for a few days, but the agent called around and was able to work me in for a same-day replacement! Everyone was pleasant to work with and the technicians were very professional and kind. The work is quality, labor is reasonably priced and they leave you feeling like they will take care of you for years to come. Happy with Hiller for sure! Close
Nick and his assistant Matt did an amazing job! They stayed for 10 hours making sure the job was completely done right. Great company from start to finish. Ther... Read More
Nick and his assistant Matt did an amazing job! They stayed for 10 hours making sure the job was completely done right. Great company from start to finish. There were no hidden fees or anything to be worried about. I finally have air that cools down in minutes! Definitely my #1 place to call and recommend! Thanks Nick! Close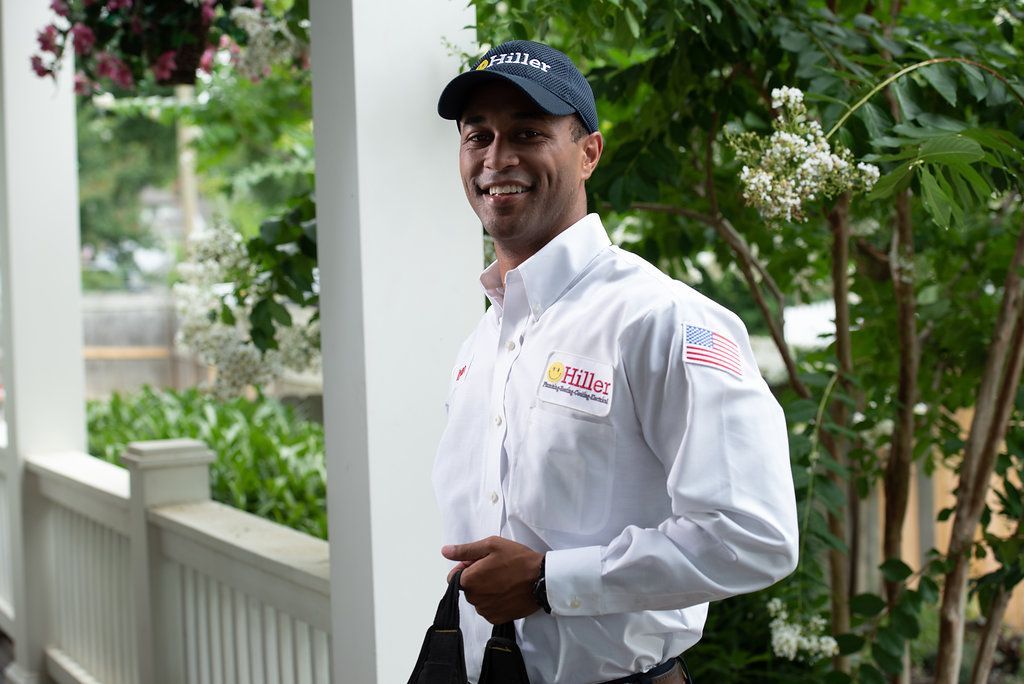 If you have a plumbing issue, sometimes you need a plumber and sometimes you need a plumber right now. Regardless of how urgent your need is for plumbing services in Nashville, Tennessee, Hiller has the experts you need for the job. Plus, they're available 24/7 for same-day service on all your plumbing needs. Some of the most common calls that we receive for plumbing services in Nashville, Tennessee are:
Prevent plumbing disasters
Plumbing problems should never be ignored because small plumbing issues can become gigantic plumbing disasters in the blink of an eye. For example, a small water leak can become a flood, a leaky pipe can cause a ceiling to collapse, or a clogged toilet can result in sewage backing up and filling the ground floor of your building. Prevent plumbing disasters like these by being proactive with any plumbing problems you encounter. Don't allow a small leak to become a huge–and–costly problem. The plumbers at Hiller provide expert plumbing services in Nashville, Tennessee. They will repair your small plumbing problem before it becomes a disaster and give you peace of mind. They can also help you with routine maintenance to ensure everything in your plumbing systems remains in tip-top shape.
Upgrade your pipes and plumbing fixtures
Thinking about giving your home or business a facelift? Upgrading your pipes and plumbing fixtures during a remodel is a key part of any rehab project, and you should make sure to have a Nashville plumbing services expert on your construction team. Whether it's a small remodel or a total gut job, the experienced plumbers at Hiller will ensure your project gets top-of-the-line service and expert advice.
Even if you're not going all-out on a rehab project, our Nashville plumbing experts can help you achieve an updated look with new faucets or fixtures in just one room or throughout your home or business.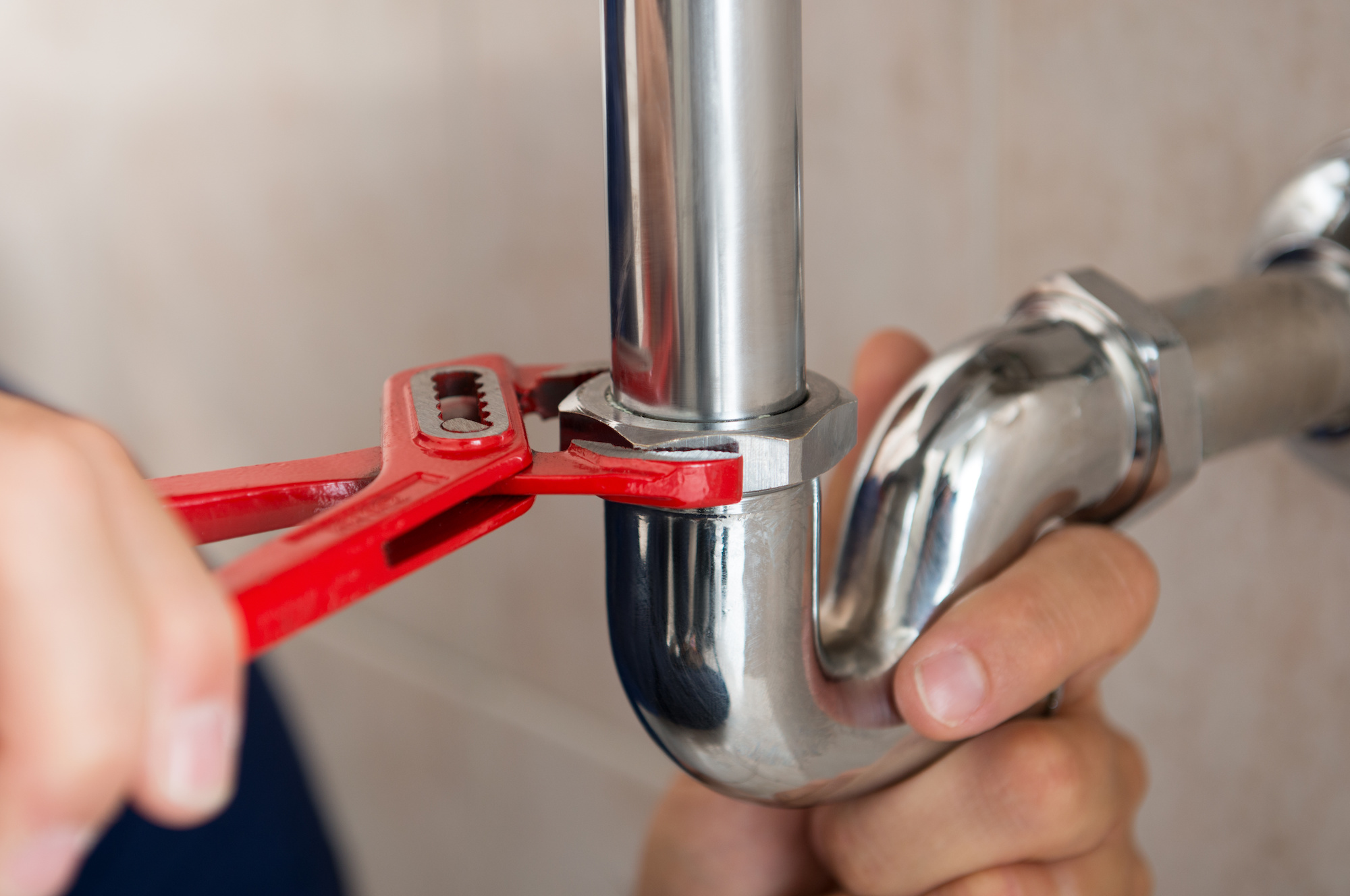 Resolve water line issues
Any water flowing into your home or business has to come from a water line. In many cases, that water flows from a city water main, but it can also come from a well.  Regardless of where your water originates from, if there are problems with your water line, it can cause problems for your entire plumbing system. If there's a leak in your main water line, you could also experience utility bills that are extremely high.
There are two main causes of water line problems: tree roots and pipe damage. Tree roots can find their way into water lines and grow until they completely restrict the flow of water through the pipes. Depending on the extent of the root growth, an experienced plumber might be able to remove the roots and repair the pipe. Often, though, replacing the water line pipe will give you the best long-term results.
Pipe damage is another problem that is common with water lines and it can affect any type of pipe. Copper pipes can be damaged through corrosion, PVC pipes can break if the surrounding soil shifts too much, and iron pipes can rust. Damaged pipes lead to water leaks, which can cause soil problems and/or building damage, depending on the location of the leak. If you are experiencing unexplained puddles in your yard, lower-than-normal water pressure, or water quality issues, you should consult with an experienced Nashville plumbing services provider immediately. Unresolved water leaks can cause serious damage over time, so the sooner the problem areas are found and repaired, the better.
Hiller Plumbing, Heating, Cooling, & Electrical provides residential and commercial service and repair in Nashville and throughout Tennessee, Southern Kentucky, and Northern Alabama. If you have a plumbing, heating, cooling or electrical emergency, Hiller is available for 24/7, same-day service.
Call the Hiller Plumbing Team for All of Your Plumbing Needs! 
Nashville Plumbing, HVAC & Electrical Services

(615) 292-6110

915 Murfreesboro Pike
Nashville, TN 37217
Nashville Plumbing Services
Other Nashville Plumbing, HVAC & Electrical Services