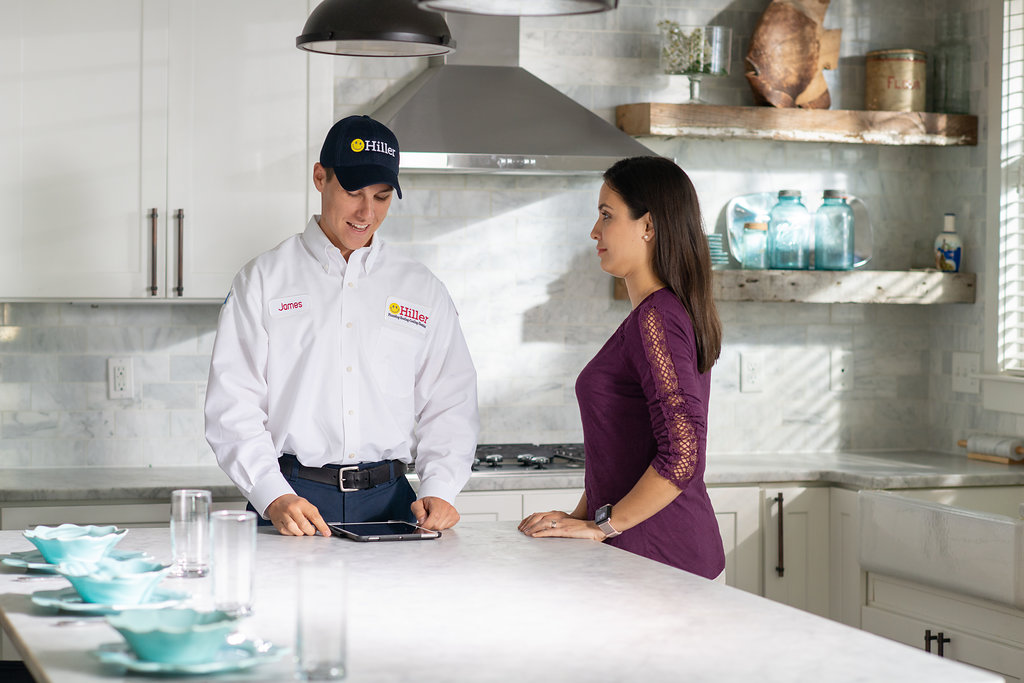 Trusted Plumbers in Lebanon, Tennessee
Modern plumbing is complex. Cutting corners and implementing patchwork repairs can cost you much more in the long run. That's why hiring qualified and licensed professional plumbers is essential to do the job right.
If you're currently experiencing plumbing problems at your home or business premises, there's no need to stress. The team at Hiller is here to help. As the top-rated professional plumber in Lebanon, TN, we can take on any plumbing job, no matter how big or small–from a leak to installing a completely new plumbing system.
We offer all customers a no-obligation quote and a 100% satisfaction guarantee on all our work. If you're looking for a Lebanon plumber, Hiller can take care of all your needs and get your plumbing flowing again!
Full-Service Lebanon Plumbers
We pride ourselves on our high-quality customer service. Our Lebanon plumbers always put the customer first and aim to provide quality plumbing services to ensure your faucets, showers, toilets, and other fixtures are installed and remain in top working condition. On top of the basics, our expert team can help with everything from water heater repair and clogs to hot water routing and pressure issues.
Hiller is on-call 24/7, so if you're having a plumbing problem we can arrive on-site quickly for emergency repairs or clean-ups–even on public holidays. We also offer electrical and HVAC services, so we are your perfect full-service partner if you're working on renovation or construction projects.
Unclogging Drains and Stopping Leaks
Clogged drains and leaky pipes are two of the most common plumbing problems that residential and commercial property owners have. To stop this from happening, the best thing you can do is get your plumbing systems regularly inspected. But if it's too late and you require urgent repairs, our Lebanon plumbing service can be around quickly to unclog your drains and repair leaks.
Water Heater Installation
Having a properly functioning hot water system in your home or commercial premises is a must-have modern necessity that you can't go without. To ensure you have a reliable flow of hot water, the team at Hiller can install cost-effective and efficient water heater systems that are built to last for many years. We'll work with you to ensure your new system is the best on the market for your budget.
Plumbing Fixture Replacement
If you have a faucet, toilet, or shower head that is broken beyond repair, there's no need to worry. Our expert Lebanon plumbing team at Hiller can replace and upgrade all types and models of plumbing fixtures for both residential and commercial properties. We offer transparent pricing and a 100% satisfaction guarantee to ensure you're getting high-quality fixtures that look amazing and work correctly.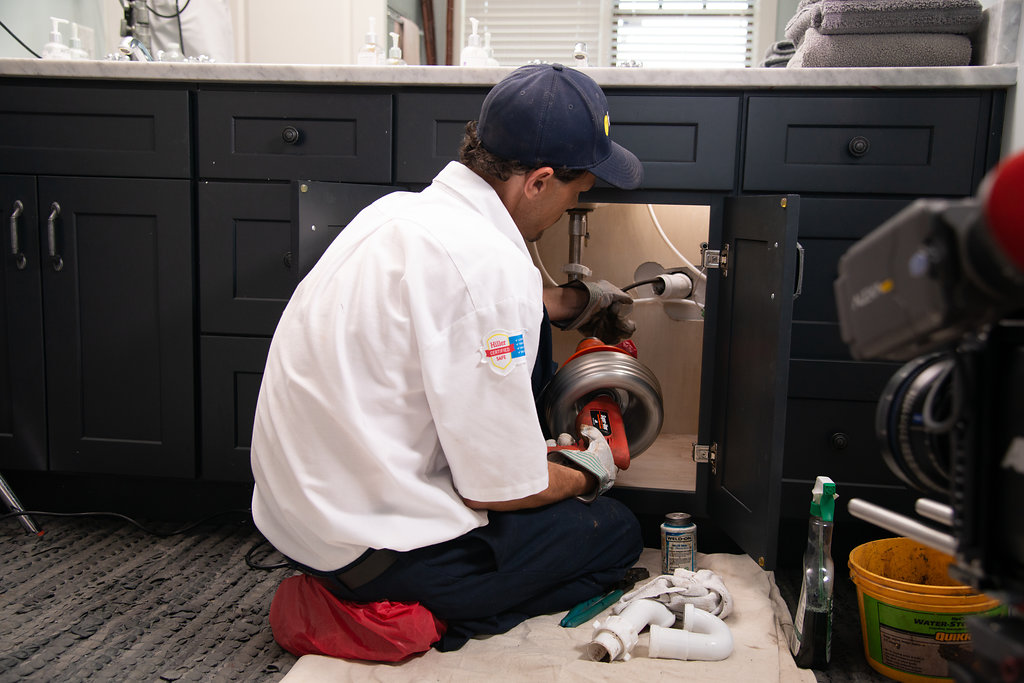 24/7 Lebanon Plumbing Repair Services
If you have a plumbing emergency, the expert plumbing team at Hiller is here to help. As the top plumbing contractors in Lebanon, TN, we pride ourselves on being available 24/7 and 365 days a year to rapidly respond to our customers when they need us. All you need to do is give us a call and one of our licensed professionals will be at your doorstep as quickly as possible.
We also provide expert emergency plumbing services to commercial clients in Lebanon, TN and the surrounding areas. We understand the importance of timely and cost-effective repairs to keep your business operating without disruption. When contacted, we can respond quickly to get you open again.
Plumbing Maintenance and Inspection:
The best way to prevent plumbing emergencies that cause disruption is to regularly maintain your systems. Our Lebanon plumbing service provides professional and regular maintenance checks to ensure your systems flow smoothly. If our team finds any problems, they will provide you with a detailed quote for any repairs.
When you do regular maintenance and get newly acquired properties inspected, we can help you save a lot of time and money. Therefore, you'll maintain the value of your home or business without experiencing any inconveniences.
Plumbing Upgrades and Additions
All systems eventually break down and need to be upgraded, and plumbing systems are no different. Whether you're remodeling your bathroom, wanting to boost your hot water supply, or looking at installing more eco-friendly fixtures, the team at Hiller is your perfect partner.
Our expert plumbers in Lebanon, TN can help take the stress out of your plumbing projects by providing you with a professional, cost-effective service that will ensure you get the results you desire.
Hiller Is Here For All Your Lebanon Plumbing Service Needs
Hiller is a family-owned and operated business that is immensely proud of our award-winning track record of providing top-quality plumbing services to the residents and businesses of Tennessee since 1990.
We offer our loyal customers exclusive membership to our Happy Hiller Club, which provides many benefits. If you have a plumbing job that needs the attention of an expert plumber, contact us today for a no-obligation quote.