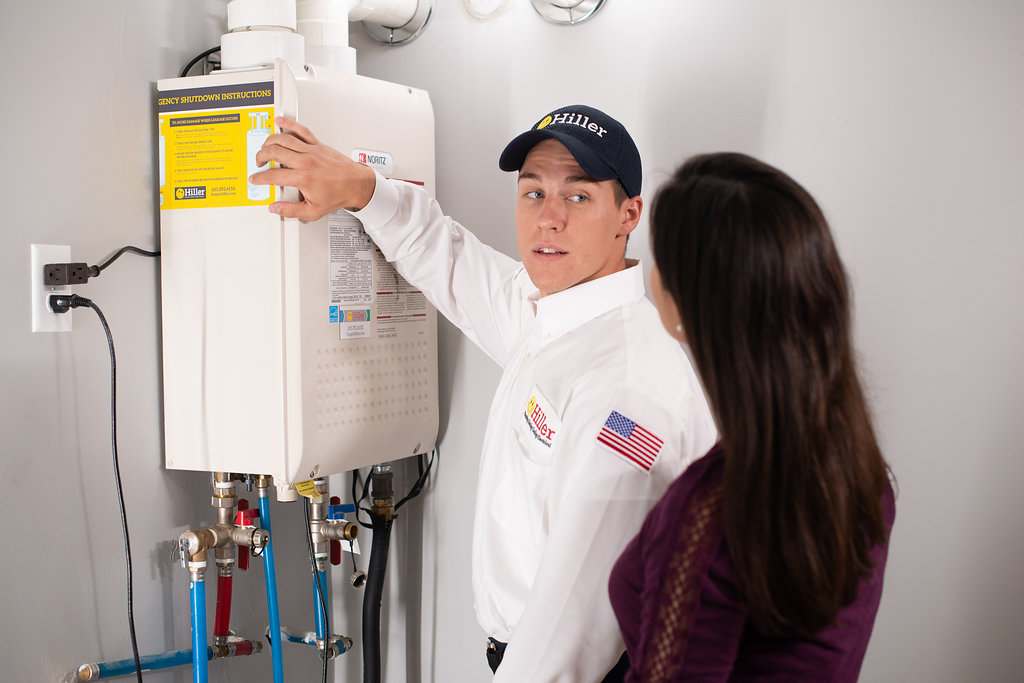 Your HVAC unit is one of the most important systems in your home, as it keeps you cool in the summer and warm in the winter. To keep it operating at its full capacity, it's important that it gets regular servicing and repairs if required.
Hiller's heating and cooling technicians are licensed and experienced in working with both local residential and commercial clients to provide professional HVAC service in Lebanon, TN. We can help with all aspects of your HVAC system, including air conditioning, heating, and improving your indoor air quality.
Lebanon HVAC Services For Every Season
Your HVAC system is important all year round. Regardless of if your system needs repairs and maintenance in spring, summer, fall, or winter, the team at Hiller is just a phone call away. Our Lebanon HVAC service technicians are experienced and know how to fix all aspects of your system to ensure you enjoy comfortable temperatures in your home or business 365 days of the year.
We pride ourselves on providing professional servicing and repairs and we back this up by offering all customers a 100% satisfaction guarantee. If your HVAC system requires repairs, we will provide you with a no-obligation quote before any work commences so you know exactly how much it will cost you.
Air Conditioning
A lot of people don't know this but your air conditioning unit must be serviced at least once every year. This essential air conditioning service in Lebanon, TN ensures your system is well maintained and any issues can be caught early so they don't turn into larger problems. To book a service, request an appointment today.
Heating
Our mission is to keep you warm and cozy in winter. To help achieve this, we provide a full range of heating services in Lebanon, TN, including installation, maintenance, and repairs for all kinds of heating systems–in both residential and commercial buildings. Whether it is your boiler, furnace, or heat pump that needs to be repaired, our Lebanon HVAC service team is here to help.
Air Quality and Air Duct Cleaning
To help keep your family healthy, it's important the air quality in your home is safe. At Hiller, we ensure the air quality is kept to a high standard by conducting rigorous testing and—when required—carrying out necessary repairs. Many businesses also take advantage of our HVAC services in Lebanon, TN to ensure their premises are safe.
Hiller also offers routine cleaning and inspections of your ventilation system to ensure they are operating correctly. Many people attempt to do this themselves, but professional servicing will achieve much better results.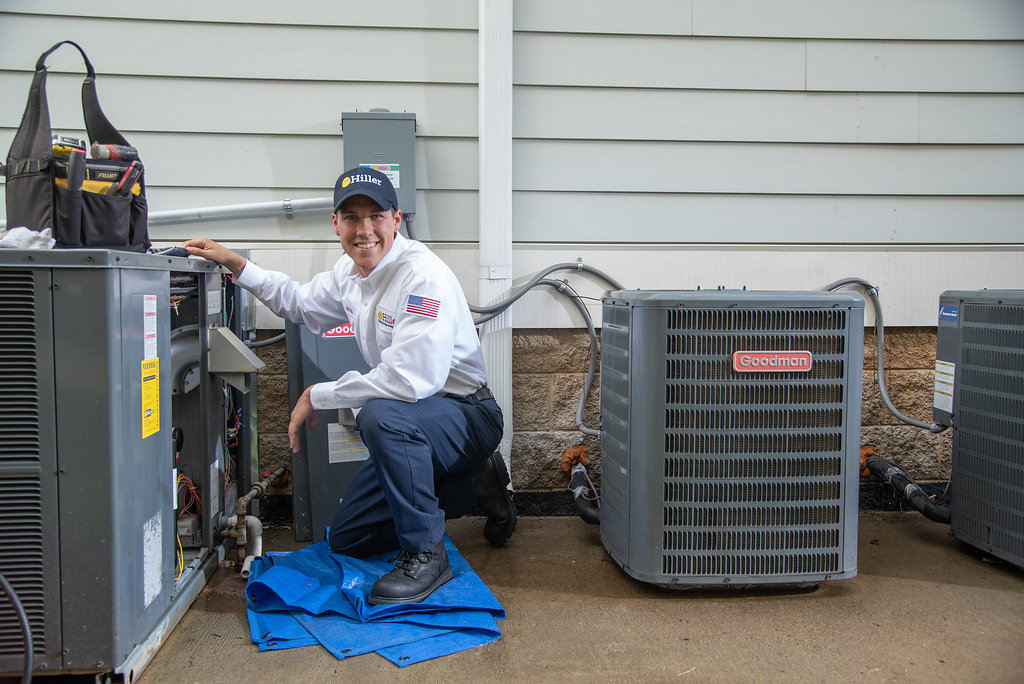 Commercial And Residential Services
Whether you want to cool your home during the summer months or warm your commercial building during winter, Hiller is here to help. Our expert team is experienced in working with all types of HVAC systems and uses their expertise to repair and maintain your systems, so your family, employees, and customers stay comfortable 365 days of the year.
Full-Service HVAC Technicians
Hiller's professional HVAC technicians can handle every HVAC repair or maintenance project imaginable. Regardless of the age or state of your system, one of our specialists will be able to help, so you can sit back, relax, and let the professionals take care of it. Our Lebanon, TN HVAC services include:
HVAC Installation
Installing your HVAC system the right way reduces the risk of anything going wrong that might require expensive repairs. Our Lebanon, TN HVAC Services team will provide you with a no-obligation quote before any work commences so you know exactly how much it will cost.
HVAC Maintenance
To reduce the risk of your HVAC system breaking down, it's important that your system gets a regular check-up. When you choose Hiller, our Lebanon, TN HVAC services team will come to your home or premises and conduct a thorough inspection and then provide you with a detailed quote if any work is required.
HVAC Repair And Replacement
Your comfort and quality of life are important to us. If your HVAC stops working and you need urgent repairs, Hiller is available 24/7 and 365 days of the year. Once we receive your call, we will dispatch one of our expert technicians who will be able to assess the problem with your HVAC and—if necessary—repair or replace it.
HVAC Upgrades And Additions
We can upgrade your HVAC system to ensure it adheres to the latest industry standard. By installing new technologies like smart thermostats, whole-house dehumidifiers, sensor-enhanced ventilation, movement-activated air-conditioning, and dual-fuel heat pumps, we can make your system more efficient.
Hiller Is Your Home For HVAC Services in Lebanon, TN
Hiller is a family-owned and operated business that has assisted residents and business owners in Tennessee since 1990. When you require HVAC services in Lebanon, TN, our expert team is here to help no matter the season!
Simply request an appointment and our team will be dispatched to help you out.