Meet the Most Trusted Plumbing Company in the Franklin Area
Happy Hiller is your trusted family-owned plumbing company in Franklin, dedicated to providing top-quality solutions to our community since 1990!
Whether you need an emergency residential plumber or a reliable commercial plumbing contractor, we excel at services like toilet installation, sump pump installation, water leak detection, and comprehensive plumbing repair.
Our expertise in residential and commercial plumbing ensures you always get a prompt and professional service. Want to know more about what we do? Here's a guide for understanding the basics of plumbing.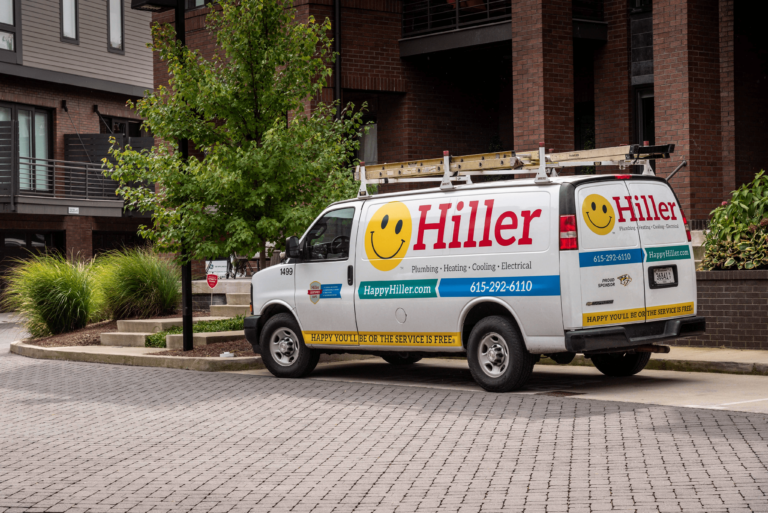 Comprehensive Plumbing Services for 100% Satisfaction

Our Franklin-based residential and commercial plumbers are trained with your needs at the forefront. As your trusted plumber, we excel at every project. From precise water leak detection to sturdy water line installation, our skilled team delivers top-tier workmanship.
We handle faucet repairs, sump pump repairs, garbage disposal installation, toilet installations, and sewer line repairs with extreme precision. Trust us for quality plumbing repair and backflow preventer management.
With Happy Hiller, you enjoy comprehensive residential and commercial plumbing services that prioritize your satisfaction. Have any doubts? We'll help you understand your home plumbing system every step of the way.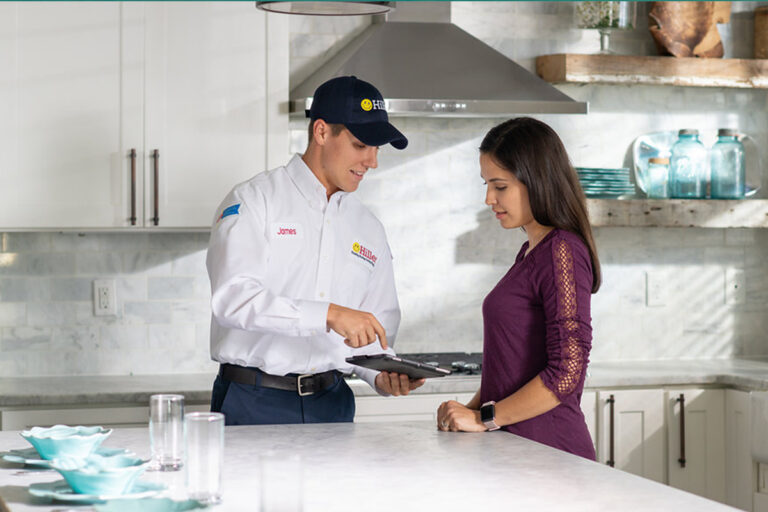 Lasting Solutions by Expert Plumbing Contractors
For reliable commercial or residential plumbing, Happy Hiller is unmatched. Our experienced team offers tailored solutions for your plumbing needs. From toilet installations to faucet repairs, we provide lasting solutions.
Need a garbage disposal installed or plumbing repair for a stubborn sewer line? Trust Happy Hiller for comprehensive services. Our sump pump installations are performed with precision, ensuring optimal function.
We don't just deliver; we exceed expectations and prioritize customer satisfaction. Looking to maintain your bathroom's residential plumbing? Here are some helpful plumbing tips for your bathroom.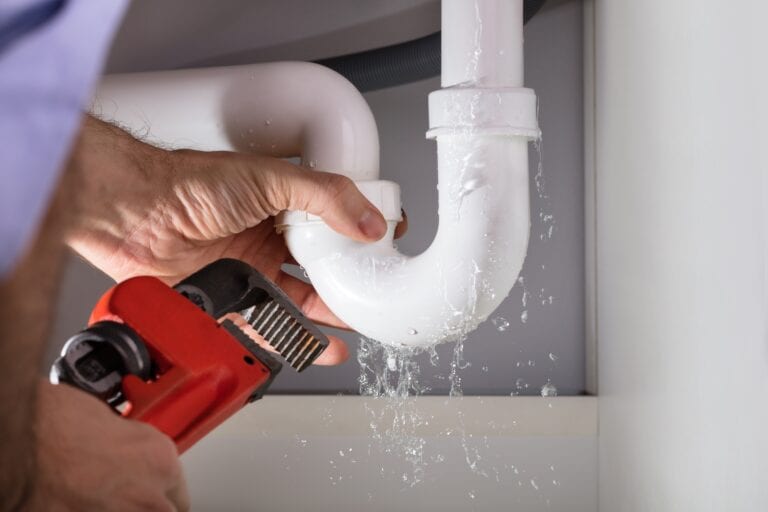 Emergency Plumbers Ready to Assist You!
Residential or commercial plumbing emergencies can happen anytime. Whether it's a sudden toilet installation, urgent plumbing repair, complex sump pump installation, or tricky common sink plumbing issues, don't let stress overwhelm you.
At Happy Hiller, we're here for you 24/7. Our availability ensures no commercial or residential plumbing problem goes unresolved. We provide swift and efficient solutions to minimize your stress.
Your emergency plumber is just a call away, with service guaranteed within the next 24 hours.
Care is Our Core Value. Our Customers Matter!
As your trusted residential and commercial plumbers, we genuinely care about your satisfaction. That's what sets Happy Hiller apart from other plumbing companies.
Our experienced plumbing contractors handle a range of solutions, from faucet repair to sewer line repairs, garbage disposal installation, and sump pump repair. Our customer-centric approach extends throughout the year, addressing even the trickiest summer plumbing problems with precision.
We take pride in our commitment to quality craftsmanship, utilizing top-of-the-line equipment and advanced techniques. Transparent communication, prompt responses, and personalized solutions define our service. Need further proof? Our affiliation with industry-leading organizations and numerous certifications vouch for our trustworthiness and expertise.
The Go-to Professionals for Commercial & Residential Plumbing Services

We are seasoned experts in residential plumbing and commercial plumbing, dedicated to delivering the best solutions. Our Happy You'll Be or the Service is Free™ Guarantee ensures not only quality services by expert plumbing contractors, but also a seamless, worry-free experience.
As your trusted residential plumbers and commercial plumbers in Franklin, we handle a wide range of plumbing situations. Whether you need a faucet repair, toilet installation, water leak detection, or water line installation, we are the plumbing company to call.
Don't let plumbing issues disrupt your day; contact our expert plumbing contractors for timely and efficient service! If by any means you're not satisfied, you don't pay!
Daily Promotion
True Transparency Pricing
Most Home Service Companies Use the Same Pricing Structure. But Not Us.
Get Promotion
---
Daily Promotion
50% Off Water Descaler with Purchase of a Whole-Home Water System
Purchase a Whole-Home Water Filtration & get a Descaler System for HALF OFF on us!
Get Promotion
About Plumbing Contractors in Franklin
To ensure proper pressure, follow these steps. First, check with neighbors to determine if the low pressure is widespread. Inspect your well pump and sump pump for repair needs, or main water valve for issues. Test water pressure using a gauge (below 45 psi is low, 80 psi is high).
Mineral buildups can cause clogs; a simple DIY hack to clear this is by soaking your faucet fixtures and shower heads in vinegar overnight. If problems persist, call a professional residential plumber. Monitor your water meter for leaks, and consider a water pressure booster pump if needed, especially if your home is located uphill or far from the municipal water source.
During a burst pipe or major water leak in your Franklin home, take immediate action to minimize damage. Turn off the main water supply and call a professional residential or commercial plumber for prompt plumbing repair. Clean up the water quickly to prevent further damage and mold growth. Turn off your boiler or water heater and then drain faucets to relieve pressure and prevent further leaks; also gradually warm frozen pipes. Keep doors open for warm air circulation, especially in rooms with exposed pipes. Use temporary fixes if necessary, but consult a plumber for a permanent repair.
To enhance your plumbing system's efficiency and performance, follow these guidelines:
Regularly maintain your pipes and fixtures to detect leaks, clogs, and corrosion.
Consider water-saving solutions like low-flow toilet installation and energy-star rated dishwashers.
Avoid pouring fats, oils, or harsh chemicals down drains to prevent clogs.
Insulate pipes, especially in colder climates, to prevent freezing and maintain water pressure.
Adjust water pressure to avoid strain on pipes and fixtures.
If you have any doubts, reach out to a professional residential or commercial plumber.
Common garbage disposal issues include jams, leaks, dull blades, and humming but not grinding. Jams can be manually cleared after disconnecting the disposal from power. Leaks may require replacing gaskets or tightening connections. Dull blades can be sharpened or replaced, and using ice cubes helps maintain sharpness. Stuck flywheels can be freed with a wrench.
At your trusted plumbing company, Happy Hiller, we'll be glad to assist you with garbage disposal installation and repair in Franklin and surrounding areas.
Why Choose Happy Hiller?
Care is Our Core ValueTM
Certified Professional Technicians
Family Owned and Operated Since 1990
Happy You'll Be
Or The Service Is Free™
Welcome to Happy Hiller
Friendly service. Certified Technicians. Your problem, solved.
Happy Hiller is the premier Plumbing, Heating & Cooling and Electric service experts. We proudly serve parts of Tennessee, Kentucky and Alabama. Whether you need emergency services or preventive maintenance, it's all guaranteed. The best techs. The friendliest service. 100% satisfaction.
Learn More
Ruud
Reliable Top 10
Contractors

Nashville Business
Journal Top 25 Fastest Growing
Private Companies

Nashville Business
Journal Best in Business
Award

Nashville Business
Journal Most Admired CEOs
& Their Companies

Nashville
Business Journal
Fast 50
Happy Hiller Offers Plumbing Services 24/7
Fixing emerging plumbing issues can be challenging, stressing and time consuming; but with Happy Hiller you can skip all the stress and go directly to finding a solution. We will take care of everything so you can rest assured your plumbing-related situations are in our trustworthy hands.