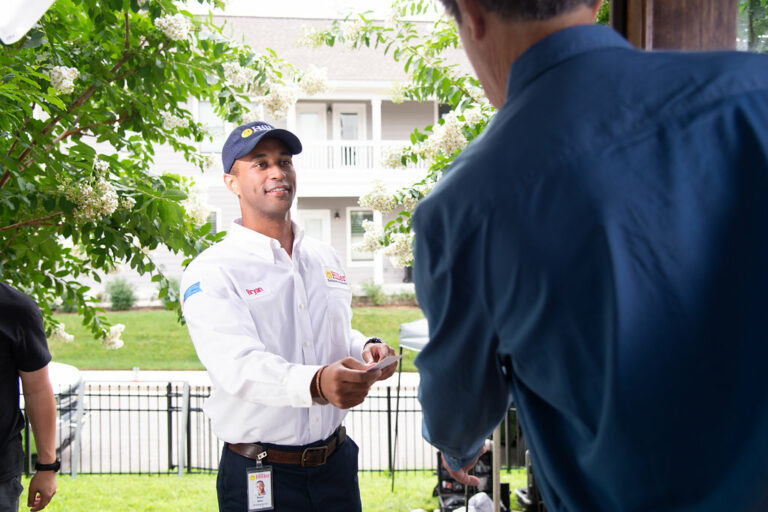 Keeping You Cool with Expert Air Conditioning Repair Services

When you need reliable and efficient air conditioner repair services in Franklin, TN, look no further than Happy Hiller.
During the hot Tennessee summers, a well-functioning air conditioner is a must. With extensive experience and knowledge, our technicians can diagnose and repair a wide range of air conditioning issues. Whether it's a refrigerant leak, a faulty compressor, or a malfunctioning thermostat, we have the expertise to get your AC system back on track.
At Happy Hiller, we take pride in delivering exceptional service. Our commitment to customer satisfaction has earned us the title of 2023's Residential Contractor of the Year by the Air Conditioning Contractors of America. We stand by our work, and with our Happy You'll Be Guarantee, if you're not satisfied, you won't pay a dime.
Don't let a broken AC ruin your day. Contact us today for expert air conditioning repair services in Franklin and let us bring the cool back to your home or business!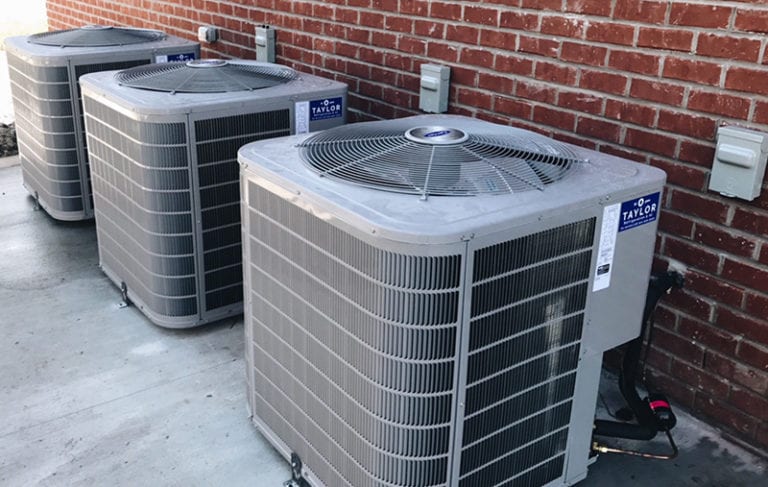 Common Air Conditioning System Issues
With the hot and humid summers here in Franklin, air conditioners face high demand and challenging conditions. The combination of scorching temperatures, pollen, dust, and allergens can increase the need for AC repair. Some common issues include:
Insufficient cooling: If your air conditioner is blowing warm air or struggling to maintain a comfortable temperature, an expert AC repair contractor can diagnose and resolve the underlying issues.
Strange noises: Unusual sounds like rattling, grinding, or squealing should not be ignored. They can indicate mechanical problems that require immediate attention.
Poor air quality: If you notice dust, allergens, or unpleasant odors coming from your vents, call us right away. This could be a sign of anything from mold buildup to a malfunctioning fan motor.
Uneven temperature distribution: Hot and cold spots in your home may be a sign of airflow or ductwork issues.
For emergency AC service in Franklin, you can rely 24/7 on the certified professionals at Happy Hiller. Call us today for a free diagnosis, we'll handle any air conditioner repair in no time!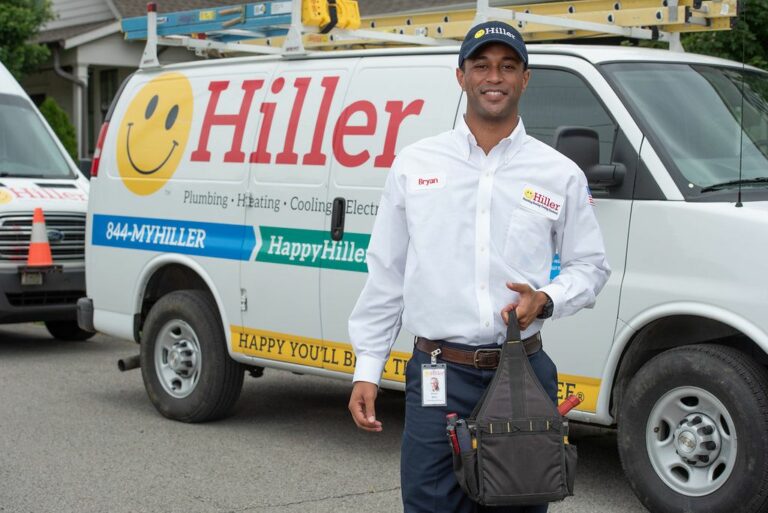 Comprehensive Air Conditioner Repair Services in Franklin, TN
At Happy Hiller, we provide comprehensive AC repair services tailored to meet the specific needs of our customers in the Franklin area. Our AC repair contractors are trained to deliver a wide range of solutions, including:
Humidity Control: We address issues to optimize airflow to create a cool and comfortable indoor environment, especially during hot, humid summers.
System Diagnostics: Our technicians utilize advanced diagnostic tools and techniques to identify and troubleshoot system problems accurately.
Refrigerant Leak Detection: We provide thorough inspections to detect and then resolve any refrigerant leaks, which can significantly impact cooling efficiency.
Compressor Repair: The compressor is a crucial component of your AC system, and our certified technicians are skilled in performing repairs to restore proper cooling functionality.
Ductwork Repairs: An experienced Happy Hiller AC repair contractor can assess ductwork conditions, seal any leaks, and perform necessary repairs to ensure optimal airflow and efficient cool air distribution.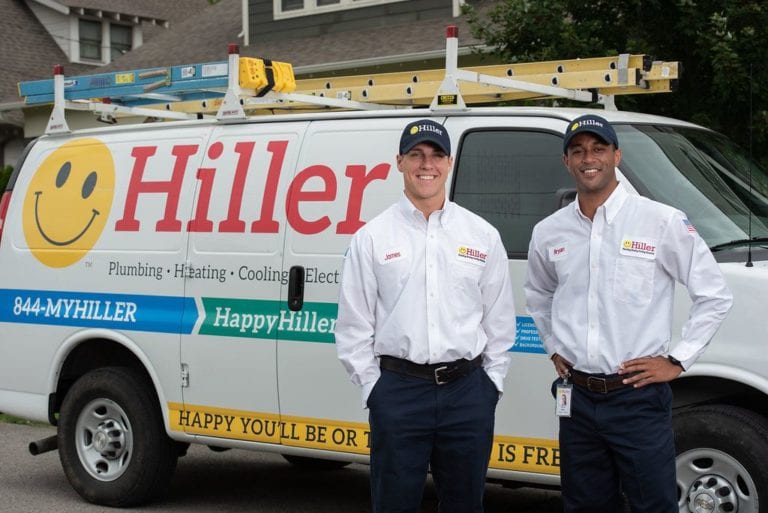 Emergency AC Repair Service: We're Here When You Need Us The Most
When you need it, where you need it – you can always count on Hiller!
At Happy Hiller, you'll find an available AC repair contractor round-the-clock that will promptly arrive at your doorstep ready to repair any air conditioning issue. We offer 24/7 emergency AC repair service throughout Franklin and the surrounding areas to ensure that your comfort is never compromised.
And remember – Happy you'll be or the service is free! We stand behind our work, if you're not happy with our repair, we'll take care of it, at no charge to you.
When faced with an emergency AC service need in Franklin, don't hesitate to call the experts at Happy Hiller. We'll swiftly dispatch our certified technicians to diagnose and provide effective air conditioning repair, restoring comfort to your home in no time.
Choose Happy Hiller for All of Your Air Conditioning Repair Needs!
Happy Hiller is your top choice for air conditioner repair in Franklin. We are committed to providing exceptional service and ensuring customer satisfaction at every step.
Our team consists of highly skilled and certified technicians with extensive experience in handling a wide range of AC repair service solutions. They will respond promptly to your calls, working diligently to restore your comfort as quickly as possible. Our customers have praised their commitment to personal attention, integrity, and professional ethics.
When you choose Happy Hiller, you're opting for long-lasting AC repair solutions that optimize the performance and energy efficiency of your air conditioning system. We adhere to our WIN5 philosophy, which means we believe in winning together with our customers, employees, company, communities, and vendors.
We uphold the highest standards by ensuring that every AC repair contractor is drug-free, background-checked, and expertly trained. They will arrive in fully stocked trucks, equipped with all the necessary parts to keep your system up and running. You can expect the friendliest and happiest attention, along with the highest quality AC service.
Moreover, our commitment to your satisfaction is backed by our two-year warranty. If any repairs, products, or services fail during normal use within the first two years, we'll repair or replace them at no charge.
Choose Happy Hiller for any AC repair in Franklin, TN, and experience what sets us apart. Call us today for a free diagnosis and let us solve all your air conditioning repair needs!


Daily Promotion
Enjoy Half-Off Select Items with New Select HVAC Systems
Upgrade to Select New HVAC Systems and enjoy 50% off select items on us!
Get Promotion
---
Daily Promotion
True Transparency Pricing
Most Home Service Companies Use the Same Pricing Structure. But Not Us.
Get Promotion
Have a Question?
While it may be tempting to try DIY air conditioning repair, it's not recommended. Air conditioning systems are complex, and improper repairs can lead to further damage and safety hazards. It's best to leave AC repair to the professionals at Happy Hiller who have the knowledge and expertise to ensure proper and safe procedures.
The duration of an air conditioning repair can vary depending on the nature of the problem. Minor repairs may be completed within a few hours, while more complex repairs could take longer. Our skilled technicians will provide an estimate after the initial assessment, then work efficiently to minimize downtime and restore your AC system as quickly as possible.
Yes, every Happy Hiller AC repair contractor is licensed and insured. They undergo rigorous training and hold the necessary certifications to provide high-quality air conditioning repair services in Franklin. At Happy Hiller, you can always count on professional and knowledgeable air conditioning repair technicians.
The cost of AC repair can be influenced by several factors, including the extent of the damage, the need for new parts, and the complexity of the repair. Our technicians will provide a detailed and transparent estimate after diagnosing the issue, and with our True Transparency pricing policy, you'll never have to worry about hidden fees or costs.
We understand that breakdowns can happen at any time. That's why we offer emergency AC repair services in Franklin, TN. Our team is available 24/7 to address your air conditioning emergencies and provide prompt solutions. They will respond to your call promptly and show up at your door fully equipped, ready to provide top-notch AC service.
Malfunctioning components and issues within air conditioning systems can have a big impact on their efficiency. Prompt repairs and regular service are essential to keep your AC working properly and to prevent other more costly and energy-wasting issues. Our skilled technicians will diagnose and provide an effective AC repair service, potentially helping to reduce your energy consumption.
We stand behind the quality of our repair services. For added peace of mind, we offer a 2-year warranty on all of our repair work. If, during the course of normal use, any issues arise within 2 years after the AC repair service, we will repair or replace the affected parts at no additional cost.
Absolutely! Our experienced technicians have the expertise to perform air conditioner repairs for all major brands. They're also continuously learning about the specifics of new products that come into the market, ensuring that they're up to date with all industry requirements and are able to repair any system.
At Happy Hiller, we often have special offers and discounts available for air conditioning repair in the Franklin area. You can check the current specials in our Promotions section.
Why Choose Happy Hiller?
Care is Our Core ValueTM
Certified Professional Technicians
Family Owned and Operated Since 1990
Happy You'll Be
Or The Service Is Free™
Welcome to Happy Hiller
Friendly service. Certified Technicians. Your problem, solved.
Happy Hiller is the premier Plumbing, Heating & Cooling and Electric service experts. We proudly serve parts of Tennessee, Kentucky, Alabama and Florida. Whether you need emergency services or preventive maintenance, it's all guaranteed. The best techs. The friendliest service. 100% satisfaction.
Learn More
Ruud
Reliable Top 10
Contractors

Nashville Business
Journal Top 25 Fastest Growing
Private Companies

Nashville Business
Journal Best in Business
Award

Nashville Business
Journal Most Admired CEOs
& Their Companies

Nashville
Business Journal
Fast 50
Happy Hiller Offers AC Repair Services 24/7
Happy Hiller is proud to offer 24/7 AC repair service to Franklin homeowners. Our team is available round the clock to address any air conditioning needs. Have peace of mind knowing that we're here for you anytime, day or night.
Plumbing, Heating & AC Repair and Electrical Services
Our confident service technicians will provide you with the solution for any home plumbing, heating, cooling, or electrical problem. Let us show you how we can make you a happy Hiller customer. Contact your trusted, licensed technician in Franklin today.