Your Trusted Choice for Efficient HVAC Solutions

There are many reasons you might need to call an HVAC company. When it comes to reliable HVAC companies in Franklin, look no further! We are Happy Hiller, the 2023 Residential Contractor of the Year awarded by the Air Conditioning Contractors of America (ACCA).
When you call Happy Hiller, you can count on:
True Transparency Pricing on HVAC System Installation and Replacement: You will always know the cost before any work is performed. No surprises, just peace of mind.
Happy You'll Be Guarantee on all HVAC Services in Franklin, TN: If anything fails during normal use within the first two years, we will promptly repair or replace it at no charge.
Expert Recommendations for Energy-Efficient HVAC Systems: Personalized recommendations for efficient upgrades, ensuring maximum energy efficiency and reduced utility costs for your HVAC systems.
Quality Work and Friendly Service by Licensed HVAC Contractors: We take pride in delivering the friendliest customer experience when it comes to HVAC maintenance and installation.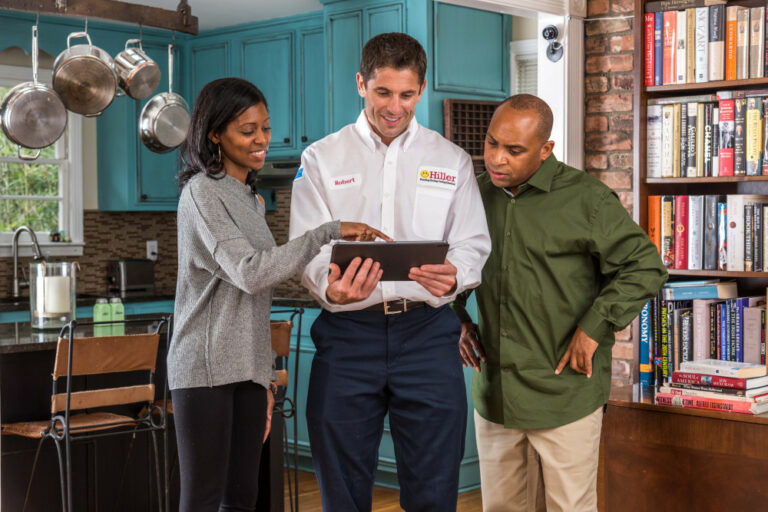 HVAC Installations that Exceed Expectations

For over 30 years, we've been committed to technical expertise and exceeding our customer's expectations when it comes to HVAC installations in Franklin, TN. Whether you need a new central air system, a ductless mini-split, or are looking into smart thermostats, few HVAC companies have our level of experience and knowledge.
Our HVAC installation process begins with a detailed consultation. We'll consider factors such as the size of your space, insulation, energy efficiency goals, and budget to provide you with a customized recommendation. You can trust us to provide you with clear and honest pricing before any work is performed.
Once the HVAC system is selected, our skilled technicians will arrive in fully equipped trucks. They'll wear shoe covers and make sure to respect your property to the utmost detail. Rest assured, we'll inform you about the progress and address any questions or concerns you may have.
Finally, we'll conduct thorough system testing and ensure that everything is functioning optimally before completing the HVAC installation. And when we're done, we'll leave your property clean and tidy, as if we were never there.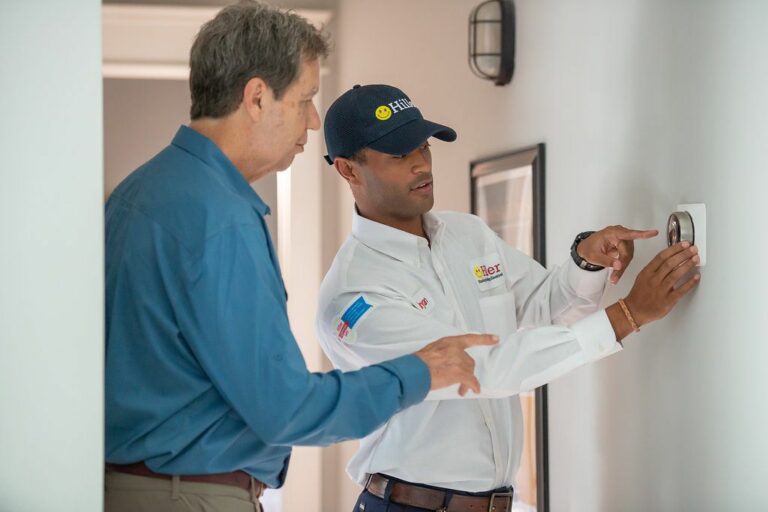 Affordable HVAC Maintenance and Tune-Up for Your Convenience

For Franklin homeowners, investing in yearly HVAC tune-ups and maintenance by a professional HVAC contractor is crucial for avoiding costly breakdowns in the future.
With regular HVAC tune-up and maintenance services you'll optimize your system's energy efficiency, helping you save on utility costs. In addition, through thorough system inspections, HVAC contractors will identify potential issues and ensure reliable operation for your HVAC system.
When it comes to cost, count on Happy Hiller to provide affordable options for all your HVAC needs. In fact, over 84% of jobs fall within the price range of $89 to $359, depending on the complexity of the task. And with the Happy Hiller Club, you can save even more, with precision HVAC tune-ups, exclusive discounts, and priority service.
Finally, with True Transparency Pricing, we'll break down the costs for both parts and work, so you'll have a clear understanding of what you're paying for.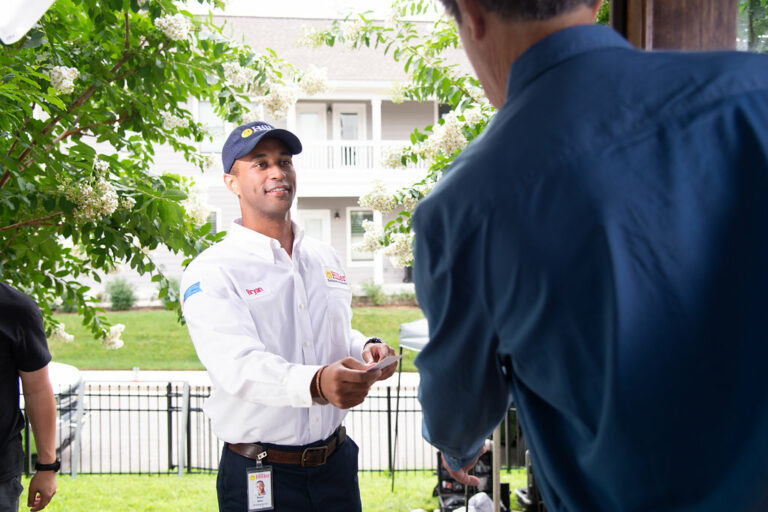 Keep Your System in Tip-Top Shape with Professional HVAC Cleaning
Maximize the efficiency and air quality of your HVAC system with our professional HVAC cleaning services in Franklin!
Thorough ductwork and HVAC component cleaning helps to remove dust, debris, and contaminants that can hinder system performance. Regular HVAC cleaning is not only crucial for system efficiency, but it also plays a vital role in promoting health and well-being. By eliminating accumulated dirt and pollutants, we create a healthier and more comfortable living or working environment for you and your family or employees. You won't find other HVAC companies with this level of care.
Schedule an appointment with our HVAC contractors in Franklin today and experience the difference our HVAC cleaning services can make.
Selecting Energy-Efficient HVAC Systems for Maximum Efficiency
Here at Happy Hiller, we believe in selecting the right HVAC systems that not only provide optimal comfort but also contribute to energy efficiency. As a trusted HVAC contractor in the Franklin area, we prioritize helping our customers make informed choices that align with their energy-saving goals.
Our company's philosophy revolves around the principle that we only thrive when our Customers, Employees, Company, Communities, and Vendors are winning. With this mindset, we are committed to delivering efficient HVAC solutions, like zoned HVAC systems, that solve our customers' needs while helping the environment.
When it comes to energy efficiency, one important factor to consider is the Seasonal Energy Efficiency Ratio (SEER) rating. Our team of experts will guide you in selecting HVAC systems with high SEER ratings, ensuring maximum efficiency and significant energy savings.
We also offer regular HVAC system maintenance, including tune-ups and cleaning. This helps optimize energy efficiency and prolong the lifespan of your equipment. We work closely with our residential and commercial clients to design and install HVAC systems that are tailored to their specific needs.
Contact us today to schedule a consultation and discover how our HVAC team can help you select the right systems, improve energy efficiency, and contribute to a sustainable future.
Experience Only the Best! HVAC Services in Franklin with Happy Hiller
When it comes to residential and commercial HVAC services, Happy Hiller stands above the rest. Our team of knowledgeable professionals is dedicated to making your life easier and more comfortable.
You won't find other HVAC companies in Franklin offering our level of transparency and trust. We offer a pricing structure that provides maximum visibility, ensuring you have a clear understanding of what you're paying for and why. We also provide comprehensive financing options to fit your budget, and our Happy Hiller Club membership offers additional savings.
When you choose Happy Hiller, you can expect exceptional customer service and the highest standards of professionalism. Our energetic and caring team is always ready to assist you, whether you have inquiries or need to schedule a consultation. Rest assured, here you can always find a background-checked and certified HVAC contractor on call to address your needs promptly and efficiently.
Don't settle for less! Contact Happy Hiller today to experience the best solutions for your residential or commercial HVAC needs in Franklin!
Daily Promotion
Enjoy Half-Off Select Items with New Select HVAC Systems
Upgrade to Select New HVAC Systems and enjoy 50% off select items on us!
Get Promotion
---
Daily Promotion
True Transparency Pricing
Most Home Service Companies Use the Same Pricing Structure. But Not Us.
Get Promotion
Have a Question?
HVAC stands for Heating, Ventilation, and Air Conditioning. It refers to the technology and systems used to control indoor temperature, airflow, and humidity for optimal comfort and air quality. To learn more, check out our HVAC glossary!
Filters should be replaced regularly as part of HVAC system maintenance, typically every 1 to 3 months, depending on usage and type. Regular filter replacement by a professional HVAC contractor ensures proper airflow, improves indoor air quality, and helps maintain the efficiency of HVAC systems.
Yes, there may be tax credits or rebates available for certain HVAC upgrades, such as energy-efficient AC systems and heat pumps. These incentives can help offset the cost of your investment and promote energy savings. HVAC companies in the Franklin area, like Happy Hiller, and your utility provider, can give you more information.
Yes, with the Happy Hiller Club membership, you can enjoy comprehensive maintenance plans starting at just $20 a month. Our HVAC tune-up and system maintenance plans for Franklin homeowners include regular inspections, discounts on fees, and priority service to ensure the optimal performance and longevity of your HVAC systems.
Upgrading to a smart HVAC system offers several benefits. Smart units provide enhanced control and automation, allowing you to adjust settings remotely and optimize energy usage. They also offer advanced features such as energy monitoring, personalized scheduling, and compatibility with smart home ecosystems. If you're interested in upgrading to a smart HVAC system, in Franklin, a professional residential or commercial HVAC contractor can help you choose the best system for your needs.
Why Choose Happy Hiller?
Care is Our Core ValueTM
Certified Professional Technicians
Family Owned and Operated Since 1990
Happy You'll Be
Or The Service Is Free™
Welcome to Happy Hiller
Friendly service. Certified Technicians. Your problem, solved.
Happy Hiller is the premier Plumbing, Heating & Cooling and Electric service experts. We proudly serve parts of Tennessee, Kentucky, Alabama and Florida. Whether you need emergency services or preventive maintenance, it's all guaranteed. The best techs. The friendliest service. 100% satisfaction.
Learn More
Ruud
Reliable Top 10
Contractors

Nashville Business
Journal Top 25 Fastest Growing
Private Companies

Nashville Business
Journal Best in Business
Award

Nashville Business
Journal Most Admired CEOs
& Their Companies

Nashville
Business Journal
Fast 50
Happy Hiller Offers HVAC Services 24/7
Experience round-the-clock HVAC services with Happy Hiller, the leading HVAC contractor in Franklin. Our expert team is available 24/7 for HVAC installation, maintenance, and repairs. Contact us now for immediate assistance!