Electrical Services in Crossville, TN
From lights to entertainment and even cooking our food, electricity is what keeps much of our house moving. But even in small amounts, electricity can be dangerous to work with, so it's best to leave handling that electricity to professional Crossville electricians. Electrical issues come in a wide range, from faulty wiring to a light that won't stop flickering. With how integral electricity is in keeping our houses and businesses running, disruption can be particularly frustrating to deal with. 
That's why our Crossville electrical team is always on hand to keep you safe and provide fast, reliable electrical repairs when you need them. You can trust the experts at Hiller to resolve your electrical concerns, as our electricians are all licensed and well-trained. Let us handle your electrical issues and upgrades so you can enjoy your residence with peace of mind.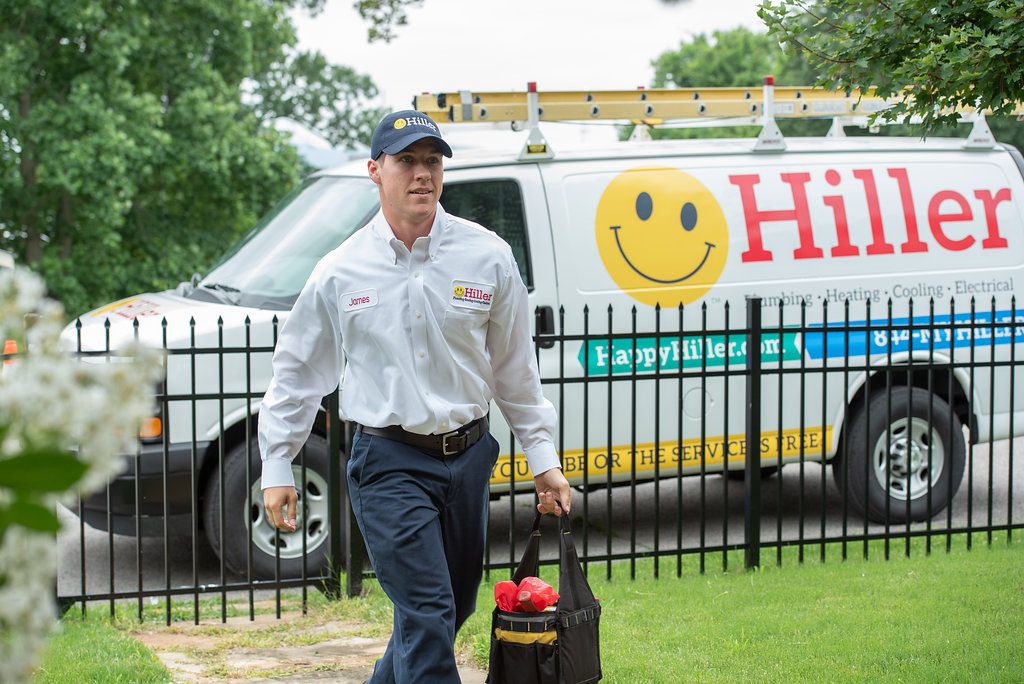 Crossville Commercial Electrician Services
Businesses need a steady supply of electricity to power their phones, computers and other electronics so that there is no loss of revenue or productivity! Instead of fixing things yourself, which can be dangerous and waste a lot of your time, Hiller offers a variety of services to help you fix those issues and get back to work.
We specialize in lighting contracts, but we offer a variety of other services to businesses, restaurants and offices and more. Whether it's improving the look and aesthetic of your business, wanting new lights outside to enhance your foliage, needing to fix the indoor lighting or needing maintenance on a smoke detector, Hiller is here to serve your 24/7/365!
Crossville Residential Electrician Services
Hiller offers timely residential services that work around your schedule. We know that you're busy, and we want to make our repairs and installations as easy as possible for you. DIY installation of anything electrical is not only dangerous, but it's difficult for an untrained individual. Please let us help you and let one of our licensed professionals handle any and all of your electrical needs to keep you and your family safe.
Hiller offers a variety of types of electrical services, including smoke detector installation and maintenance, lighting fixtures and repairs, and much more. So if you're wanting to install some lights to enhance the plants around the exterior of your home or just want to have a smart home device installed, give Hiller a call.
Resolve Electrical Safety Concerns
Electrical systems are one of the more difficult household systems to work with. Not only do you have to take the whole system into account, but electricity is also often one of the more dangerous systems to work with. Faulty wiring, sparks, or poorly installed and regulated electrical can pose certain risks to your home, and working with live electricity requires a professional touch to maintain the correct level of safety.

Our team at Hiller puts safety first for all electrical jobs that we undertake. Avoid any risk to your own health and home by alerting our professional electricians to any concerns you have. Qualified electricians in Crossville will arrive quickly to ensure your safety, taking care of all levels of electrical maintenance and repair.
Ensure Your System Meets Your Electricity Needs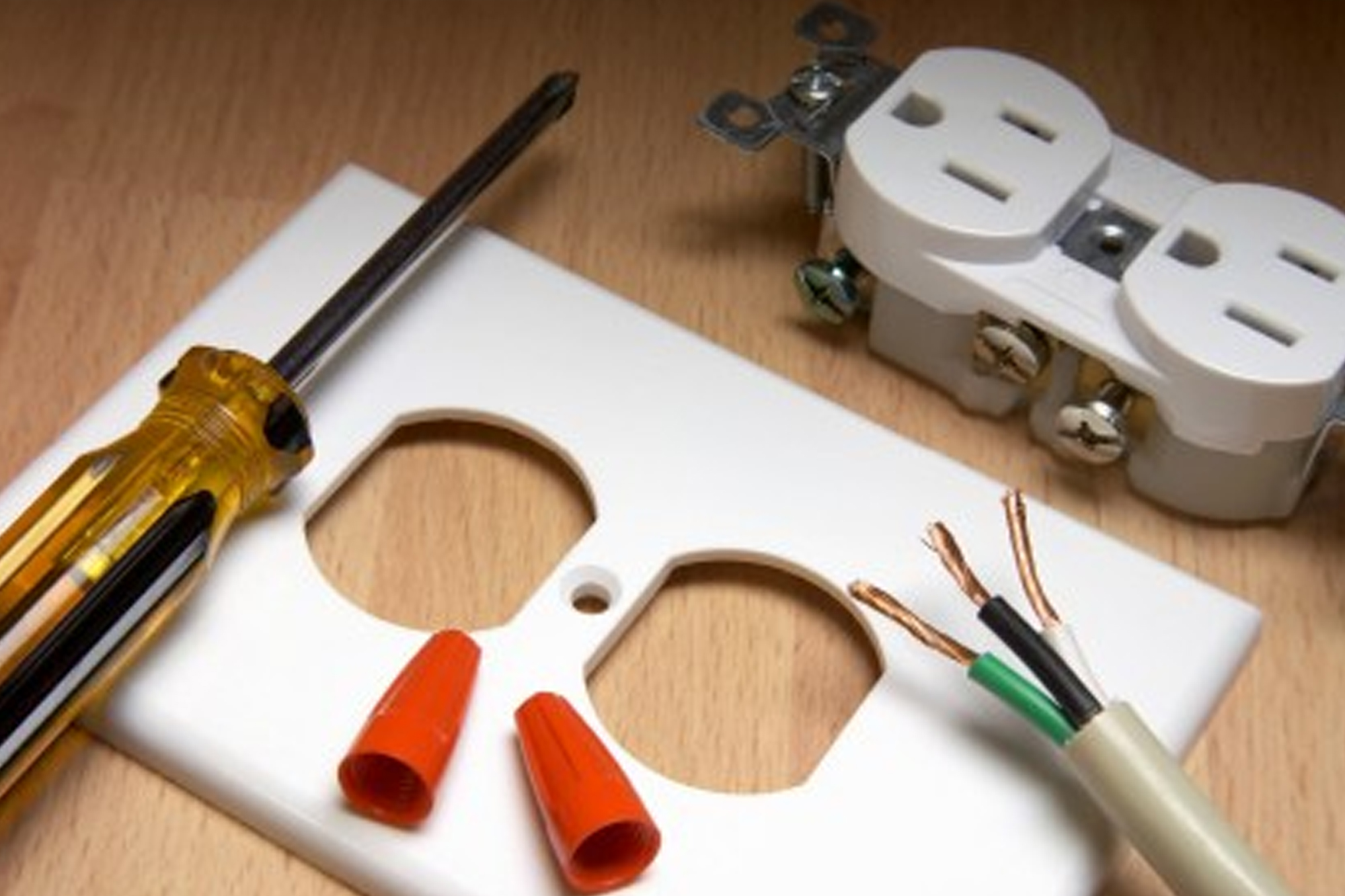 With so much of our lives powered by electricity, we run the risk of losing out on comfort and business if the electricity fails. Compared to plumbing or HVAC systems, however, the problem with electrical systems isn't always so obvious. Unlike an overflowing toilet or an AC unit that stops pushing cold air through your house, not every symptom of a faulty electrical system is apparent. And yet, when electricity fails it's often one of the first things we notice as the lights go out.
Sometimes flickering lights or breakers that trip too often are key signs that your electrical system is under some kind of strain. When you notice anything like this acting up, give the Hiller electricians in Crossville a call. Our team of professionals will help you repair and upgrade your electrical systems to ensure that you're getting the most from your home or business. Whether it's a few more outlets or a major overhaul on some out of date wiring, the Hiller team is here to make sure your lights stay on and your electronics keep running.
Electrical Repairs or Replacement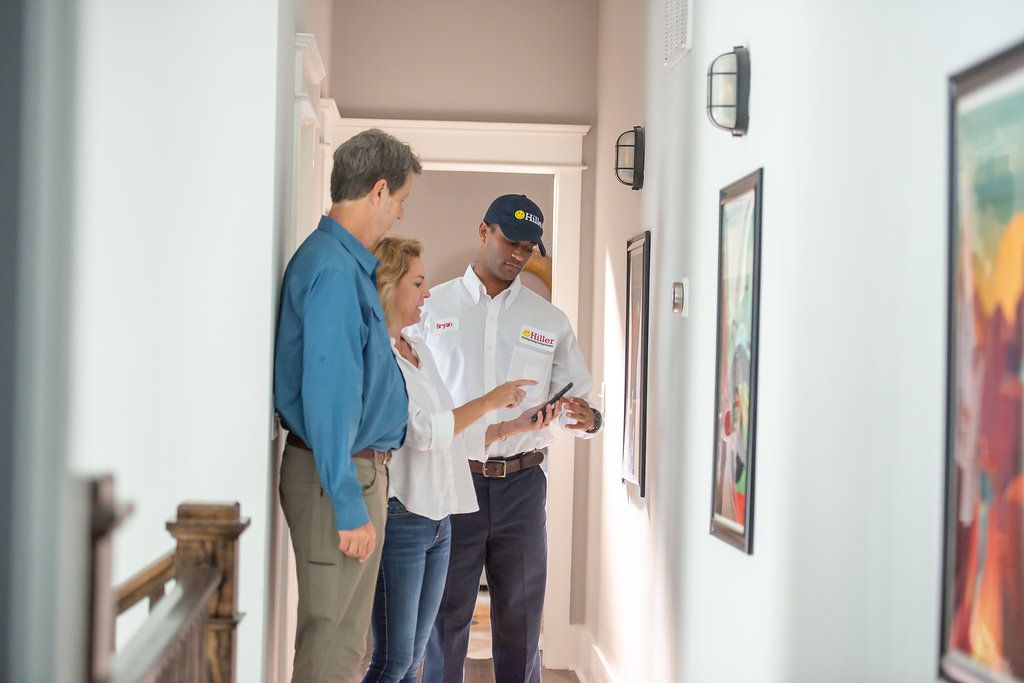 Our team of skilled, highly professional electricians are available no matter when you need them in Crossville, TN. When you're in urgent need of repairs and replacement, Hiller's electrical team is on hand 24/7 to respond to emergency repair calls. Don't worry for a moment if you have some unexpected electrical breakdown, just call us any time of day or night, even if it's a holiday. We understand how important it is to keep the lights on, so we'll be happy to help.
Even if it's not an emergency situation, you can trust our Crossville electrical repair team. A damaged electrical panel or a broken light fixture isn't the end of the world, but it can be a pretty big inconvenience all the same. With years of experience and on the job skill-building, we can handle any repair needs you have. Remember to stay safe when it comes to electrical, don't try to handle an unfamiliar situation on your own.
Professionally licensed electricians are trained to safely handle all necessary electrical work. Get the repair you need while preserving your safety. It's also good to trust professional electricians when it comes to quality craftsmanship so they can leave you with a clean, functional, and well maintained electrical system. Hiller's electricians can be trusted to sort out repairs and replacements across Crossville, any time it's needed.
Contact the Hiller Electrical Team Today
Make things simple and call Hiller whenever there's electrical work to be done. With 24/7 availability, we can get you set up with an appointment or dispatch an emergency repair service whenever you need it. Rely on us for fast, quality support and high-quality electrical services from licensed electricians.