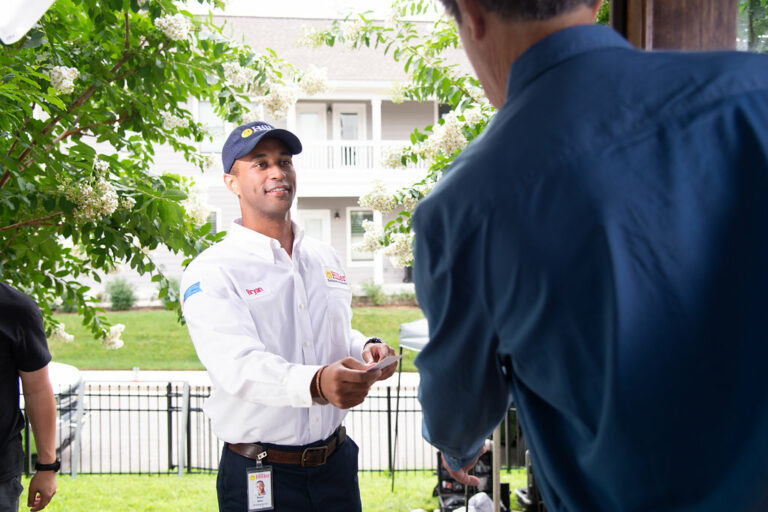 Your Professional AC Repair Company in Cleveland
As the most dependable AC repair company in Cleveland, Happy Hiller ensures comfort in your home with impeccable air conditioning service. Our differentiators? A relentless drive to exceed expectations, and a commitment to quality service that has helped us become one of the top AC service companies in the USA.
Our values, including personal attention, professional ethics, and technical expertise, guide every air conditioner repair. We stand firmly behind our work, offering a year-long equipment and fixture guarantee and a 100% satisfaction promise. Through everything we do, we are driven to be the top AC service company in Cleveland with a truly transparent pricing approach.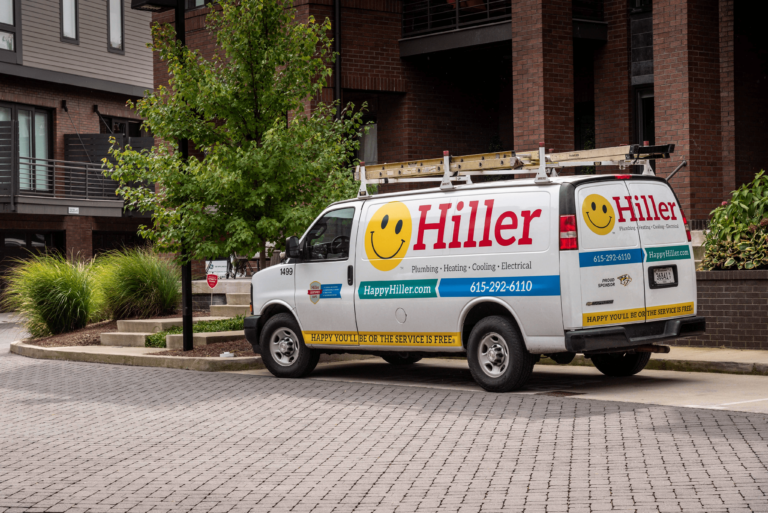 Reliable Air Conditioning Repair Services in Cleveland, TN
Happy Hiller is your top AC service company for trusted, professional air conditioning repair services in Cleveland, TN. We understand that a fully functional AC system is vital not only for comfort but also for maintaining optimal indoor air quality. As such, we are dedicated to providing reliable air conditioner repair, assuring you of a comfortable and healthy living environment.
We believe in delivering exceptional customer satisfaction, backed by high-quality repairs, making us a top choice for AC service. We will guide you in the extensive task of understanding the different types of air conditioners. With Happy Hiller, your AC repair needs are taken care of, ensuring you enjoy a cool and fresh indoor environment.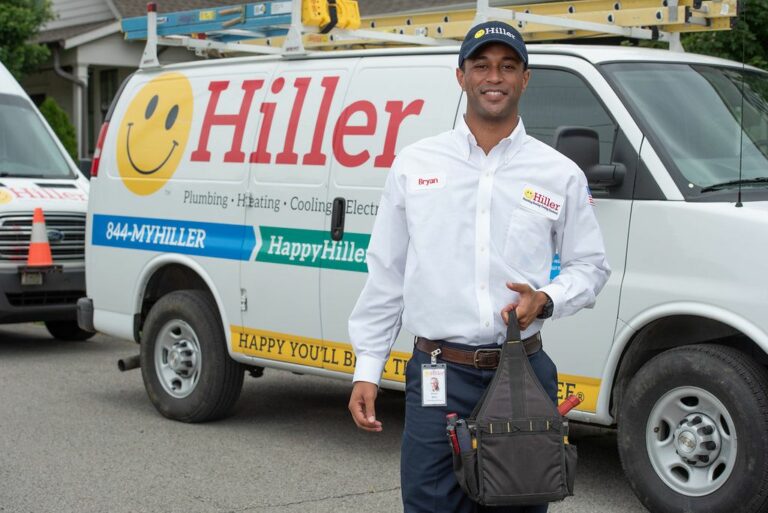 System Not Cooling? AC Repair and Troubleshooting
If your AC system isn't cooling, start with the obvious and confirm that the thermostat is set to "cool" with the desired temperature below your room's current temperature. If you believe your thermostat may be malfunctioning, consider changing its batteries.
Next, ensure the circuit breaker settings are correct, with attention to separate breakers for indoor and outdoor AC units. Clearing any obstructions to airflow is essential as a clean air filter and unblocked vents greatly improve performance. Lastly, check your disconnect box. There is a safety feature located near the outdoor AC unit that can shut off the electrical circuit.
If none of these common troubleshooting solutions work for you, you may need to call a professional AC repair technician to diagnose and solve the problem.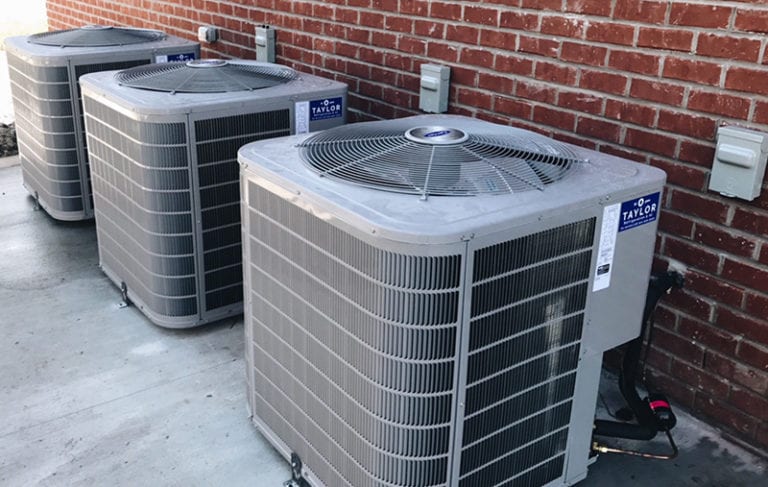 Common AC Repair Issues in Cleveland, TN
Residents of Cleveland, TN, might face several common needs for AC repair. Have you ever had to wonder, "Why is my air conditioner leaking?" Refrigerant leaks can significantly hamper your air conditioning service, leading to decreased performance and potential harm to the environment. If not properly maintained, dirty filters and AC coils can cause your air conditioner service to function improperly, stressing the compressor or fans, potentially necessitating major AC repairs.
Electrical control failure, due to frequent AC cycling or corrosion, can also impact AC performance. Sensor issues, usually related to its position near the evaporator coil, can cause erratic behavior. Lastly, another common AC repair issue stems from drainage issues that can occur during humid weather if the system isn't mounted level.
Expert Air Conditioning Repair Starts with the Right Diagnosis
Happy Hiller in Cleveland, TN, leverages a methodical approach in air conditioner service, ensuring efficient diagnosis followed by a swift and thorough air conditioning repair solution.
This AC repair diagnostic process begins with an initial check of breakers and the thermostat to rule out electrical issues. Filters, critical in facilitating airflow, are examined next for clogs, damage, or sizing errors. The diagnostic process also looks into potential system damage, including damaged wiring or mildew, determining a full analysis of all of your needs for AC repair.
The air conditioning unit's physical components are then inspected for issues like low refrigerant levels, coil damage, and poor ventilation. It is always useful to count with a checklist for optimal performance to make sure your system is running at peak condition. Throughout the air conditioning repair process, Happy Hiller prides itself on transparent communication, providing clear, upfront pricing, and only proceeding with the customer's approval.
Trust Hiller for Reliable Air Conditioning Repairs in Cleveland, TN
For steadfast air conditioning repairs, Cleveland, TN, residents count on Happy Hiller's impeccable service. Known for a thorough diagnostic process that ensures accurate identification of AC problems, Hiller provides solutions that are efficient, long-lasting, and reliable.
Our focus extends beyond mere AC repair; we aim to ensure optimal functionality for your air conditioner service, preserving the comfort and air quality in your home. With unwavering commitment to customer satisfaction, transparency in communication, and an upfront pricing model, we redefine the standards of AC service. Let Happy Hiller's trusted expertise deliver the quality AC repair service you deserve.
Daily Promotion
Enjoy Half-Off Select Items with New Select HVAC Systems
Upgrade to Select New HVAC Systems and enjoy 50% off select items on us!
Get Promotion
---
Daily Promotion
True Transparency Pricing
Most Home Service Companies Use the Same Pricing Structure. But Not Us.
Get Promotion
Air Conditioning Repair - Frequently Asked Questions
The duration to conduct an AC repair in Cleveland can vary significantly, often depending on the nature of the issue and its complexity. For minor issues like thermostat malfunctions, solutions can often be found in a few hours. More complex repairs, such as those concerning refrigerant leaks or electrical control failures, may necessitate a few days for a thorough and effective air conditioning service.
Despite the variability, our commitment at Happy Hiller is to ensure your commercial or residential air conditioning service functions optimally with minimal downtime. Every repair we undertake is directed towards enhancing your comfort and indoor air quality.
Absolutely, Happy Hiller offers round-the-clock AC service, especially AC repair, in Cleveland, TN, and everywhere throughout Cleveland County, to tackle any sudden or unexpected air conditioning breakdowns. Our goal is to provide swift and efficient emergency repair services, minimizing your discomfort and inconvenience.
Regardless of the time, our proficiency in air conditioner repair ensures that residents of Cleveland Heights and other neighborhoods in Cleveland, TN, are not left to endure the discomfort of a faulty AC system. Our proactive approach, technical expertise, and dedication to customer satisfaction make us a reliable choice for all your residential or commercial air conditioning service needs, one of the top AC repair companies in Cleveland.
Certainly, Happy Hiller's rich experience in both residential and commercial air conditioning services in Cleveland, TN, allows us to work effectively with all brands and models of air conditioning systems. Our commitment to technical expertise means that we're familiar with everything from the latest high-tech units to vintage models.
Whether you need residential air conditioning service or commercial air conditioning service pretty much anywhere in northeast Ohio, we can provide comprehensive AC repair solutions. Cleveland residents can rely on us for a thorough, professional, and efficient air conditioner repair experience, regardless of the system in use.
Absolutely, at Happy Hiller, we provide no-obligation, free estimates for air conditioning repairs in Cleveland, TN. Transparency is one of our core values. This includes not only upfront pricing but also empowering you, our valued customers, to make informed decisions about your AC systems.
We believe that by providing these estimates, we contribute to the trust and reliability that residents of Cleveland expect from their air conditioning service. So, if your air conditioner service isn't cooling or any other AC issue arises, reach out to Happy Hiller for a free, comprehensive evaluation of your situation.
Why Choose Happy Hiller?
Care is Our Core ValueTM
Certified Professional Technicians
Family Owned and Operated Since 1990
Happy You'll Be
Or The Service Is Free™
Welcome to Happy Hiller
Friendly service. Certified Technicians. Your problem, solved.
Happy Hiller is the premier Plumbing, Heating & Cooling and Electric service experts. We proudly serve parts of Tennessee, Kentucky, Alabama and Florida. Whether you need emergency services or preventive maintenance, it's all guaranteed. The best techs. The friendliest service. 100% satisfaction.
Learn More
Ruud
Reliable Top 10
Contractors

Nashville Business
Journal Top 25 Fastest Growing
Private Companies

Nashville Business
Journal Best in Business
Award

Nashville Business
Journal Most Admired CEOs
& Their Companies

Nashville
Business Journal
Fast 50
Happy Hiller Offers AC Repair Services 24/7
No matter the time or situation, we will be there to assist you. With Happy Hiller, if your AC breaks during the weekend or in the middle of the night, you'll never have to wait to get help. Call us anytime, any day!
Plumbing, Heating & AC Repair and Electrical Services
Our confident service technicians will provide you with the solution for any home plumbing, heating, cooling, or electrical problem. Let us show you how we can make you a happy Hiller customer. Contact your trusted, licensed technician in Cleveland, TN, today.