Birmingham's Trusted Heating Repair Professionals
In Birmingham, AL, Happy Hiller stands out as the premier heating repair company. Our unparalleled commitment to heater repair showcases our dedication to top-tier service. But heating repair isn't just our strength.
We are specialists in air conditioning, ductless mini-split systems, HVAC system replacement, indoor air quality, whole house dehumidifiers, and innovative Wi-Fi and learning thermostats.
Happy Hiller ensures that every resident in Birmingham enjoys the comfort they deserve. Choose us for an uncompromising heating repair service, where quality meets care!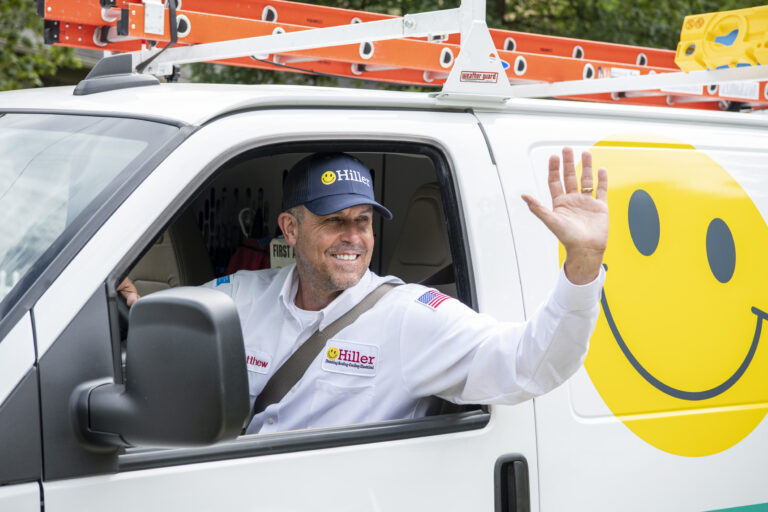 Comprehensive Heating Repair Services
We pride ourselves on providing Birmingham with the most comprehensive heating repair services. From common heater repair tasks to specialized solutions like heater repair and underfloor heating repair service, we've got you covered.
Our expertise in heating service and repair shines through in every task, big or small. Residential heating repair? No problem. Faced with an emergency heating repair situation? We're on it, ensuring Birmingham residents get the warmth and comfort they deserve.
Expect quality and commitment in every heating repair service with Happy Hiller!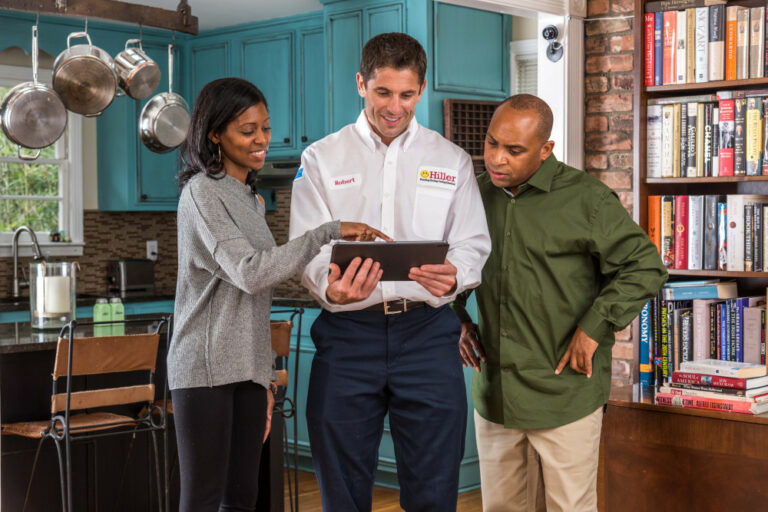 Efficient Emergency Heating Repair in Birmingham
When the chill hits and your system falters, Happy Hiller is here for you around the clock. Birmingham residents are never left in the cold for long, thanks to our 24/7 emergency heating repair. Whether it's a traditional heater repair or a specialized underfloor heating repair service, our rapid response ensures you're not waiting.
As a leading heating repair company in Birmingham, we put customer satisfaction at the forefront. Rely on Happy Hiller, where efficient heating repair service isn't just a promise, it's a guarantee!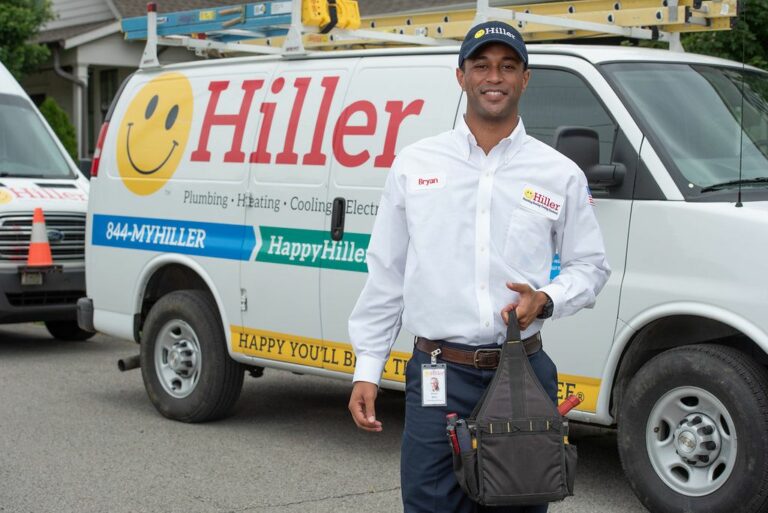 Specialists in Heating System Repairs
At Happy Hiller, we know the intricate details of every heating component, from complex heat exchangers to the most challenging heating system intricacies. Our heating repair service isn't just about a quick fix. It's about in-depth expertise and a thorough approach, ensuring each component functions optimally.
Facing unexpected breakdowns? Our emergency heating repair ensures Birmingham residents remain warm and comfortable, regardless of the heating issue. Whether it's a standard heater repair or a specific heating repair task, Happy Hiller stands as the authority in heating solutions.
We Cover a Wide Range of Heating Services for Diverse Needs
Happy Hiller is the trusted name when it comes to a plethora of heating repair requirements. From addressing the intricate details of heat exchanger repair to ensuring smooth functionality of underfloor heating systems, our expertise is vast and unmatched.
Happy Hiller takes pride in our versatility, providing expert heating repair for all sorts of residential spaces. Whether you're seeking residential heating repair or dealing with a heater issue, Hiller ensures all heating needs are met with excellence and care.
Why Choose Happy Hiller for Your Heating Repair Emergencies?
Dealing with a heating crisis? Happy Hiller stands tall as Birmingham's preferred heating repair service, bringing a blend of swiftness, expertise, and compassion. As a leading heating repair company, our readiness to tackle any heating challenge sets us apart.
Whether it's a residential heating repair or a sudden emergency heating repair, we're dedicated to restoring warmth and peace of mind.
You're not just another customer; you're family. Call now and feel the Happy Hiller difference. Don't settle for less; trust the best!
Daily Promotion
Fall Clean Up Sale - BOGO Tune-up
When you purchase an HVAC Tune-Up, we'll give you your next one FREE!
Get Promotion
---
Daily Promotion
Fall Clean Up Sale - Clean Air
Indoor air is often 2-5 times more contaminated than outdoor air!
Get Promotion
Have a Question?
At Happy Hiller in Birmingham, we're adept at repairing a diverse range of heating systems. Our expertise encompasses everything from traditional heater repair to specialized services like underfloor heating repair and heater servicing.
Whether you're grappling with HVAC system glitches or seeking heat exchanger repair, we've got you covered. No challenge is too complex for our Birmingham service, ensuring your spaces stay cozy all year round.
If your heating system starts to show uneven heating, increased energy bills, strange noises, or an unexpected shutdown, it's time for a heating repair service. Other indicators include frequent cycling on and off or a noticeable reduction in air quality.
Birmingham residents trust Happy Hiller because we spot these signs early, delivering effective solutions to restore optimal performance. Never compromise on warmth and comfort; at the first hint of a problem, reach out for our heating repair expertise.
Certainly! For Birmingham residents keen on maximizing energy efficiency, Happy Hiller is your go-to solution. A well-maintained heating system not only ensures consistent warmth but also runs efficiently, conserving energy. We offer specialized heating repair services tailored to enhance your system's efficiency, from calibrating thermostats and ensuring optimal airflow, to heat exchanger repair and heater repair.
Making the right adjustments can significantly lower energy consumption. Homes and businesses can always count on us for expert guidance on heating repair, ensuring you stay warm without burning through your budget!
Why Choose Happy Hiller?
Care is Our Core ValueTM
Certified Professional Technicians
Family Owned and Operated Since 1990
Happy You'll Be
Or The Service Is Free™
Welcome to Happy Hiller
Friendly service. Certified Technicians. Your problem, solved.
Happy Hiller is the premier Plumbing, Heating and Cooling service experts. We proudly serve parts of Tennessee, Kentucky and Alabama. Whether you need emergency services or preventive maintenance, it's all guaranteed. The best techs. The friendliest service. 100% satisfaction.
Learn More
Ruud
Reliable Top 10
Contractors

Nashville Business
Journal Top 25 Fastest Growing
Private Companies

Nashville Business
Journal Best in Business
Award

Nashville Business
Journal Most Admired CEOs
& Their Companies

Nashville
Business Journal
Fast 50
Happy Hiller Offers Heating Repair Services 24/7
Emergencies can come up at any time; that's why we have one of our professional technicians always ready to head your way, no matter the day or the time.
Plumbing, Heating & AC Services
Our confident service technicians will provide you with the solution for any home plumbing, heating or cooling problem. Let us show you how we can make you a happy Hiller customer. Contact your trusted, licensed technician in Birmingham today.
Plumbing
With Hiller, no plumbing repair or service ever needs to become a big deal.
Drain and sewer services, water heater repair, drain cleaning, video pipe inspection, repiping services, leak detection, water treatment and more!
Learn More
Heating & Air Conditioning
Feeling the proverbial heat because of a faulty heating and cooling system?
Reset circuit breaker, remove plugged filter, AC repair, furnace repair, replace line set insulation, install thermostat batteries, clean permanent filler & more!
Learn More