Jackson Electrician Services
Electrical Services in Jackson, TN
Electricity brings all of our homes to life to the point where most of us can't imagine life without it. But interacting with the electrical components of a home can be extremely dangerous, which is why a building owner should never attempt to take care of an electrical issue themselves. While maintenance may at times be necessary for your home or business, these are situations for which you should turn to a professional electrician to handle. 
Don't take the risk of shocking yourself with electricity, installing components incorrectly, or letting an unsafe electrical situation go unattended to. Hiller's electricians in Jackson are always available to help you with an important electrical matter. Whether you need to install new smoke detectors, fix a problem of flickering lights, or upgrade the electrical panel, Hiller's electricians can provide the high quality electrical service and repair that you're looking for. 

Resolve Electrical Safety Concerns
Many issues within the electrical system can put you into great safety risk. If everything is not running properly with all safety regulations accounted for, something could really go wrong. You can ensure your safety against electrical fires, electrocution, and other safety hazards presented by the electrical system in your home by turning to Hiller. Our expert team in Jackson has the skills necessary to cover safety concerns with our high quality electrical services. 
Some electrical situations that may require the assistance of our electricians to resolve an issues of safety include having two prongs, indicating that your system is not fully-grounded, plugs being warm to the touch, indicating the possibility of aluminum wiring, and the absence of any ground fault circuit interrupters, which are meant to prevent against electrocution. Smoke detectors are also an essential safety mechanism, tied to electricity. If there is anything off with your smoke alarms, or if it's been 10 years, the recommended amount of time by which they should be replaced, trust the Hiller electricians to install new ones. If you're not sure if a safety concern exists within your home, it is still recommended that you give Hiller a call. Our electricians can inspect the electrical situation and accurately assess how to best resolve any possible safety concerns. 
Ensure Your System Meets Your Electricity Needs
We might not constantly think about the functioning of electricity that surrounds us, but it is constantly there. The lights we turn on first thing in the morning, the heating and cooling system that's on at all hours, the coffee maker that allows us to get our energy thanks to it receiving energy through the electrical outlet, the TV, computer, and cell phone charger, we use a lot of electricity. Sometimes, our personal demands may even exceed what our system is currently capable of. 
You don't have to worry about your electrical system not meeting your needs with our team of electricians in Jackson on your side. Call on our electricians to help if your circuit breaker is tripping frequently, if lights keep flickering, or if you find yourself having to rely on a lot of extension cords just to meet your daily electricity needs. If your circuit breaker cannot keep up with demands, we can make the necessary upgrade. You also will not have to rely on extension cords once our electricians expertly add more outlets to your home. 
In addition to these services to improve your electrical system's ability to function on a daily basis, our electricians can get a whole home generator installed for more specific electricity use situations. We all rely on electricity so much every single day, and a generator can help to prevent against every losing it. Let our electricians ensure that your electrical system is always meeting your needs, and never go without a steady stream of electricity.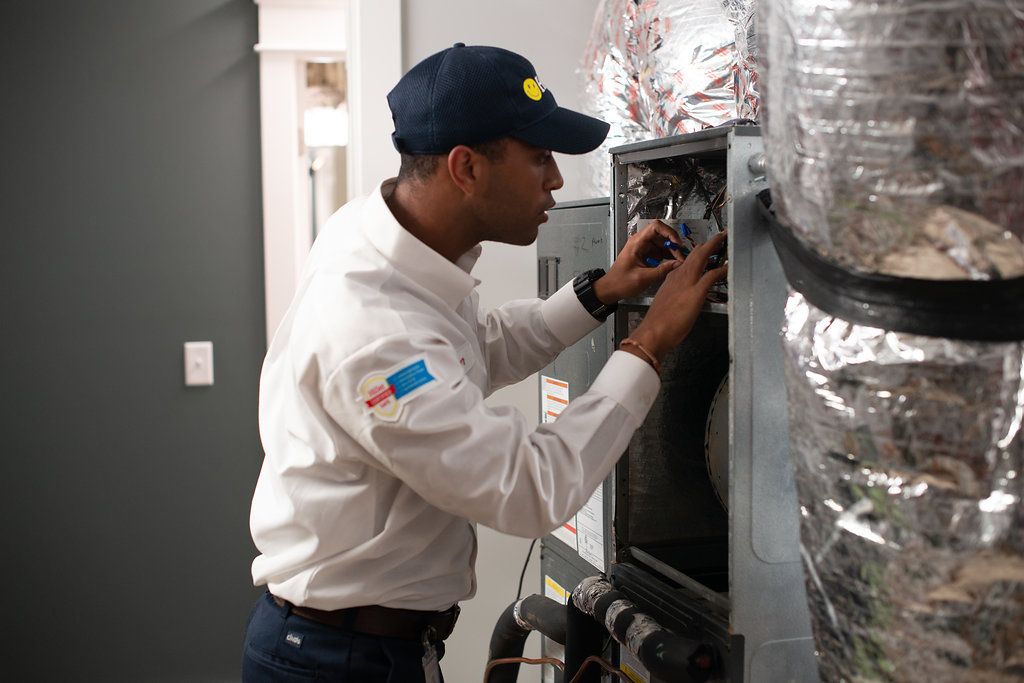 Electrical Repairs or Replacement
If there's one thing you can count on the Hiller electrical team for, it's high quality electrical service and repair when you need it most. Whatever electricity-related situation you're dealing with, our electricians in Jackson will know exactly how to deal with it. An aged or damaged part of the electrical system is a frequent concern, but you don't have to worry if this part of your home is very outdated or if signs of water damage are found. 
Hiller will address these situations with skilled repair or replacement. No matter what time of day you need us, we can take care of these emergencies. You don't have to let any concerning electrical problems go neglected and risk the dangers of leaving things as they are. Just turn to Hiller's 24/7 emergency repair service for skilled electrical service and repair. We'll make sure to get there and take care of your issue as soon as possible. 
Contact the Hiller Electrical Team Today
Don't put your home and safety at risk by leaving an electrical problem unattended to, or worse, attempting to handle it yourself. Our professional electricians in Jackson can provide you with what you need. Just give us a call to discuss your situation, ask any questions, or set up your electrician appointment.
Jackson Plumbing, HVAC & Electrical Services

(731) 423-0500

210 Commerce Center Cir
Jackson, TN 38301