Search for dead short and eliminate it's tripping effect on circuit breaker
Customer for life…how's that for a beginning. I needed a plumbing repair made on a Sunday because I needed to go out of town in the morning. Other plumber... Read More
Customer for life…how's that for a beginning. I needed a plumbing repair made on a Sunday because I needed to go out of town in the morning. Other plumbers advertise 24/7 emergency repairs but try calling them and see if they answer or call you back. Not only did Hiller's answer they they fit me in, gave me the repair window, showed up on time and performed the repair in a quick professional manner. Communication through the entire process was exceptional. They did not take advantage of the situation and gave me a fair price. They earned my trust and now have me as a customer for life. Great job to all of you at Hiller's! Close
It was actually Crossville Heating and Cooling..
Are you looking for a reputable company to replace or repair your heater? Look no further than Hiller's heater repair team in Crossville, Tennessee. With over 30 years of experience in installation and repair services, our experts at Hiller are here to help you keep your home toasty and warm during the cold winter months. 
Our goal at Hiller is to make sure you are comfortable and warm in your home. Whether you like to be warmer inside, or you like a cooler temperature in your home, our experts will ensure that your heater is ready to go with regular maintenance or repairs. If a replacement of your older unit is needed, Hiller's heater repair team is here for the job.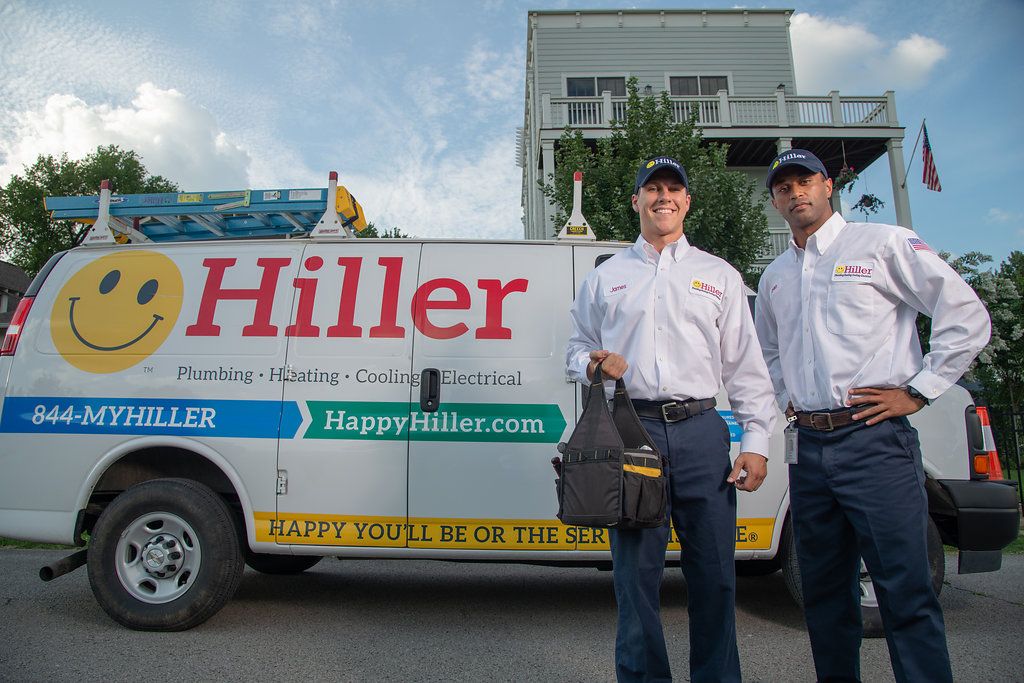 Have a Heater in Need of Repair?
Any type of repair on your heating system is completely normal and expected. Much like a car, your heater needs to be maintained and occasionally repaired to ensure it continues to work properly and warm up your home the way you like. Our highly trained team is ready to tackle whatever heating repair needs you may have. We are happy and prepared to make repairs to your unit or replace it altogether if that is the case. We can evaluate your heating system and recommend the next move that will be the most beneficial to you in the long run. 
Heaters are a lot like the rest of your HVAC system. Therefore, you are encouraged to keep an eye or ear out for any signs of malfunctions, such as a higher energy bill, your system runs longer than usual to get the same temperature you are used to, or loud or strange noises. By catching it sooner and getting your heating system the attention it may need to make the repairs necessary may help you avoid more costly repairs in the future.
Hiller Heater Maintenance Services
Scheduling regular heater maintenance on your heating unit is a great way to guarantee your system will continue to produce the warm air you have become accustomed to. Regular heater maintenance can also extend the life of your heater by checking its operating system to make sure it is running the way it did the day it was first installed. By scheduling regular heater maintenance on your heating unit, you are potentially saving yourself money by preventing a breakdown in your heating system.
By improving the efficiency of your heater and prolonging the life of your system, you can save yourself money over time. With regularly scheduled maintenance services on your heating unit, you can also improve the quality of airflow into the home in turn creating a healthier environment for any season. At Hiller, we can help you breathe easy and healthier while saving you money with a well-maintained heating unit.
Hiller Heater Installation or Replacement
At Hiller, our highly trained heater repair experts are qualified to evaluate your current heating system and inform you of the status of your heating unit. Should it require a simple repair, we will let you know and proceed accordingly. If it is time for a complete replacement, our honest and experienced experts will help you choose the best heating system for your home and budget to replace the unit you have come to depend on. 
If it is time to upgrade your entire system to replace your broken unit, or you would simply like an upgrade, our team can help you decide the best replacement that will work best for your existing HVAC unit as well as the size of your home and space it needs to cover. After choosing the best heater for you, our skilled technicians will install it, make sure it is operating as it should, and instruct you on how to properly use your new system.
Contact Hiller Today
If you require emergency heater repair, call us today. Our technicians are ready to service your unit and prepare you for the upcoming seasons. 
Our 24/7 heater repair options make it easier for you to avoid longer wait times on major breakdowns or malfunctions. We are also always available to schedule regular maintenance and repair services on your heating systems. Give Hiller's heater repair team a call today!
Crossville Plumbing, HVAC & Electrical Services

(931) 484-7936

5335 Peavine Rd
Crossville, TN 38571
Crossville HVAC Services