We were super impressed by the level of communication and detail during our appointment. We are very happy with our service and will definitely be considering g... Read More
We were super impressed by the level of communication and detail during our appointment. We are very happy with our service and will definitely be considering getting a membership for regular servicing. The technicians also fixed our toilet seat for us without us even asking. Thank you to Maleek and Tony! Close
Doug and Micheal both went above and beyond what was part of the regular service for this appointment. Between crawling around in a very small crawl space full... Read More
Doug and Micheal both went above and beyond what was part of the regular service for this appointment. Between crawling around in a very small crawl space full of mud and fixing a problem that was created by another contractor, digging and repairing plumbing issues, using materials that he purchased on his own in order to fix another issue that was again not the fault of Hiller and spending a full hour longer on the appointment to get it done right. Our property is a mess and has issues but they never complain or made us feel bad, they just focused on the customer service. This is at least the 2nd or 3rd time Doug has been out here and he always leaves us feeling great about the service. Hiller is a great company, but it is employees like Doug and Micheal that make it a great company. Thank you. Close
Mr Gabriel Acosta and his colleague did a fantastic job with my kitchen plumbing needs. Him and his colleague was very knowledgeable and did a very good job wit... Read More
Mr Gabriel Acosta and his colleague did a fantastic job with my kitchen plumbing needs. Him and his colleague was very knowledgeable and did a very good job with unclogging, cleaning and replacing the old pipes with new pipes. The new pipes are easier to remove and hopefully will last a long time. Mr Acosta and his partner also put a pair of over shoes to protect our floor when they were working. Happy Hiller is a great choice for keeping your home in good working conditions! Close
We had a great experience. They were quick to get an appt scheduled and come to the house, even on a holiday weekend and had everything fixed within a few hours... Read More
We had a great experience. They were quick to get an appt scheduled and come to the house, even on a holiday weekend and had everything fixed within a few hours. The guy explained everything to both me and my husband and answered any question we had. Close
The two employees had a cancellation and were able to come earlier than expected. They were professional, courteous, quick, and great at what they did. Highly r... Read More
The two employees had a cancellation and were able to come earlier than expected. They were professional, courteous, quick, and great at what they did. Highly recommend for anyone in need of plumbing done. Close
Samantha Rodriguez-Harris
Daniel and Josue helped us the other day with a leaking water heater and a broken water softener system. They we both very professional and were able to diagnos... Read More
Daniel and Josue helped us the other day with a leaking water heater and a broken water softener system. They we both very professional and were able to diagnose very quickly what was going on and complete everything the same day, which we were very surprised and pleased with. They answered every single question we had in depth and even helped us learn a thing or two! Seriously great customer service! Close
Hiller Electric and Plumbing has excellent service, knowledgeable technicians and good prices. Mr Burney and Logan did an excellent job relocating two wall rec... Read More
Hiller Electric and Plumbing has excellent service, knowledgeable technicians and good prices. Mr Burney and Logan did an excellent job relocating two wall receptacles in preparation for new furniture installation. This work required accessing our attic which they performed with cooperation and ease. They were personable, quick and quiet. Everything was left as it should be and they were most efficient. Thanks for employing such outstanding people. They deserve a raise in pay! Close
We had a leak under our house and thought it was plumbing… Gabriel Acosta(plumbing specialist) came out and checked everything, eventually finding out it was ... Read More
We had a leak under our house and thought it was plumbing… Gabriel Acosta(plumbing specialist) came out and checked everything, eventually finding out it was our HVAC system leaking not our pipes. He was fantastic though and knowledgeable; he answered all our questions perfectly and offered some minor fixes while he was here. We signed up for Hiller Club since we recently bought the house and now will be returning customers for all our needs. Close
I had some bad plumbing, the customer service was great, got a guy out to me same day. We discovered the problem, came up with a solution, then he came back out... Read More
I had some bad plumbing, the customer service was great, got a guy out to me same day. We discovered the problem, came up with a solution, then he came back out a few days later to fix everything. I am so happy with the service I received and the technician was knowledgeable and friendly. I signed up for the membership just knowing the age of my home and its items. It's comforting knowing I will be taken care of by a great company. Close
Daniel Dias notified us that he was going to be at our place in 15 minutes. He showed up and got right to work. He thoroughly checked out both our systems and... Read More
Daniel Dias notified us that he was going to be at our place in 15 minutes. He showed up and got right to work. He thoroughly checked out both our systems and explained everything to us. He recommended one repair/upgrade and completed it quickly. He was the best Hiller service person we have ever had. Close
Daniel and Justin were able to quickly locate the clog and eliminate it. They were professional and friendly and responsive to my questions. The cost of the e... Read More
Daniel and Justin were able to quickly locate the clog and eliminate it. They were professional and friendly and responsive to my questions. The cost of the entire job was fair and reasonable. They told me how much it would cost before they began work. I'm pleased to say there were no unexpected surprises. I highly recommend Hiller. Close
The Hiller guys were able to get here before scheduled and did a great job. The guys that showed up were super nice and professional. They explained the problem... Read More
The Hiller guys were able to get here before scheduled and did a great job. The guys that showed up were super nice and professional. They explained the problem and had it fixed fast. I will be calling them again for future needs. Close
Steven and Josh were on time, even called us when they were 20mn out. They were very professional and friendly and walked us through the process and answered ou... Read More
Steven and Josh were on time, even called us when they were 20mn out. They were very professional and friendly and walked us through the process and answered our questions. 2 more technicians showed up later to assist with our outside water line replacement and all 4 techs were very efficient and worked well together. The project went very smoothly and they did an awesome cleanup job. Will highly recommend them to others and will definitely use them again for our future projects or repairs. Close
I messaged them after hours so I wouldn't forget. I didn't expect a reply, but I was scheduled for an appointment within 20 mins of emails. They arrived pro... Read More
I messaged them after hours so I wouldn't forget. I didn't expect a reply, but I was scheduled for an appointment within 20 mins of emails. They arrived promptly even after we got stuck in traffic and made them wait, and installed our outlet fast, and the price was affordable. Bill was awesome and super friendly! Very clean installation. Close
A company is only as good as the representatives that you interface with. So far my experience has been fantastic. I have had only a couple of issues with my HV... Read More
A company is only as good as the representatives that you interface with. So far my experience has been fantastic. I have had only a couple of issues with my HVAC unit and hillers team has been excellent. John my service tech is extremely knowledgeable and helps to take what could be a stressful situation and make it much easier. I highly recommend them and their monthly service plan as it's really does help to have peace of mind. I know there are a lot of companies out there but I highly recommend Hiller to anyone. Close
Danny was the most professional and pleasant service rep I've ever met. He was very considerate of my house and he took the time to explain everything to the... Read More
Danny was the most professional and pleasant service rep I've ever met. He was very considerate of my house and he took the time to explain everything to the T…… He is the reason I purchased the membership plan. I highly recommend Hiller. My only regret is not joining the team earlier. Close
Hunter came out & was outstanding. He quickly & easily found our problem with our HVAC system. We had been trying to sleep in the heat without central air & it ... Read More
Hunter came out & was outstanding. He quickly & easily found our problem with our HVAC system. We had been trying to sleep in the heat without central air & it was horrible. Even though there was another repairman in the house, for another issue. Hunter stayed on task. He was sure to give me an estimate on anything Before he started work on it. I called my old company to see if they could fix the problem. But they couldn't give me an estimate. But Hunter did. He even explained how my warranty worked with any company. He explained the problem so that i could understand. He was knowledgeable, quick, & patient. I'm so grateful not only that we called Hiller. But grateful I got Hunter. If you have a heating g or air problem I would call Hiller. Close
They were on time, very professional, and a great value. I appreciated not feeling like parts or services were being pushed on me, but simply offered. The tec... Read More
They were on time, very professional, and a great value. I appreciated not feeling like parts or services were being pushed on me, but simply offered. The technician did an excellent job with ac maintenance and a heater repair. Close
The tech, Dominic O'Neal, was very professional and respectful. He took his time to thoroughly explain the problem and the fixing process. That was very helpf... Read More
The tech, Dominic O'Neal, was very professional and respectful. He took his time to thoroughly explain the problem and the fixing process. That was very helpful considering I'm a woman with little knowledge/experience w/ faucet problems. Thanks Hiller for sending this awesome tech out to our home today! Close
Jason was the most helpful service provider we have ever had! From the time he arrived he was so informative, made information most people don't understand ea... Read More
Jason was the most helpful service provider we have ever had! From the time he arrived he was so informative, made information most people don't understand easy to understand, and he was so polite and friendly. He walked us through options to have our water heater either repaired or replaced. He never was pushing to spending more money than was needed. He made this whole process seem less and time efficient! Whenever we need to have services done by Hiller again I hope he is our technician! Close
The Tech was great! I believe he said his name was Daniel. Very kind, patient and knowledgeable! Answered all questions and concerns and was very communicative ... Read More
The Tech was great! I believe he said his name was Daniel. Very kind, patient and knowledgeable! Answered all questions and concerns and was very communicative when it came to helping me get the information my home warranty company needed before repairs were done. Thank you again! Close
The guys were friendly and very professional. The project manager came right out and set up the repairs to the water main the next morning. The repair guys ... Read More
The guys were friendly and very professional. The project manager came right out and set up the repairs to the water main the next morning. The repair guys went right to work and only dug 2 little holes in my yard, replaced the entire main line from the meter to the house. Then to my surprise they went out if their way to put the yard back to better than it was before the leaks. They added more rock and rubber mulch. I give 2 thumbs up for the guys at Hiller Plumbing. ?? Close
This is the second time I've used Hiller and they are AWESOME! Blake helped me out this time with replacing my water heater. He was extremely knowledgeable, p... Read More
This is the second time I've used Hiller and they are AWESOME! Blake helped me out this time with replacing my water heater. He was extremely knowledgeable, professional, and helpful. The price was fair and process was easy and efficient. 10/10 recommend! Close
Whole house generator install. Having used Hiller previously for some other work, I knew what to expect when it came to quality of service. I was was not disap... Read More
Whole house generator install. Having used Hiller previously for some other work, I knew what to expect when it came to quality of service. I was was not disappointed with this job! The team arrived when they said they would and IMMEDIATELY got busy! I was kept informed of the progress being made throughout their workday. The job was completed on time to include cleanup and Bill made sure I understood the basic operation of the generator and answered all my questions. I'd like to personally thank the crew, Bill, Josue, Hawk and Mike for a job well done!! Close
Technician Daniel Dias came out today to perform maintenance services on our heater and also checked out our air. After his inspection he showed in detail with... Read More
Technician Daniel Dias came out today to perform maintenance services on our heater and also checked out our air. After his inspection he showed in detail with pictures and prices what items needed to be serviced and replaced today. This information was easy to understand, and he was very helpful in answering all my questions. Danny was very nice and very professional. I also renewed my Hiller Club membership. Thanks so much for keeping our air and heat working properly! I highly recommend Hiller Plumbing, Heating, Cooling & Electrical for your needs. Close
The technicians were very friendly, respectful and informative. My house had the original 1957 wiring with the fuse box located inside the kitchen cabinet. Upgr... Read More
The technicians were very friendly, respectful and informative. My house had the original 1957 wiring with the fuse box located inside the kitchen cabinet. Upgrading to circuit breakers required putting a new panel on the other side of the kitchen and running all new wiring to the panel. The four technicians, some times five technicians, worked very hard, quickly, and long hours to get my house updated to the current residential electrical code. Thank you Bill (Biller), Bill (Mr. Bill), Steve, Hawk, Gabriel, and Ace for all the hard work and daily laughs. Deb says 'Hi'. Close
Maleek and David were awesome! They were happy to answer any questions that we had and were able to quickly and efficiently solve the issue. They were friendly,... Read More
Maleek and David were awesome! They were happy to answer any questions that we had and were able to quickly and efficiently solve the issue. They were friendly, arrived on time, and provided excellent service! Would happily use them again for any other issues or installation Close
For the first time I felt that I did not get the normal Hiller excellent service. I think that the price was WAY too high to cut a piece of wire and put it in ... Read More
For the first time I felt that I did not get the normal Hiller excellent service. I think that the price was WAY too high to cut a piece of wire and put it in place with two wire nuts. The wire nuts are outside and when the weather gets to them, I will be out there repairing them properly with butt splice connectors and sealing them. Overall, our technician was clean and professional as they always are. Very polite to my wife and me and had us going quickly. So to sum up, I don't think I got the Hiller quality and value from this trip. We will continue to use them as they are the absolute best and most dependable game in town for HVAC and Plumbing. Close
I was able to get them to come out the same day, A/C went out temps in the 90's outside. I was so grateful and the Repairman was so polite, and went right to wo... Read More
I was able to get them to come out the same day, A/C went out temps in the 90's outside. I was so grateful and the Repairman was so polite, and went right to work. It was fixed and had the air back on in record time. I had used Hiller before and had a great experience then too. I do plan to use them again, I have some things that need fixed other than my a/c. I'd recommend them 100%. Close
Michael and Matt did superior work, especially considering the challenging workspace. They were on time, expedient, and highly professional. They left the works... Read More
Michael and Matt did superior work, especially considering the challenging workspace. They were on time, expedient, and highly professional. They left the workspace clean and explained the warranty well. Their work was a great improvement over the original installation. This is the level of quality that we've come to expect from Hiller, and we use Hiller for both plumbing and HVAC. Our thanks to Michael, Matt, and Hiller. Close
Michael and Matt were very polite and went right to work. They got my problem fixed and then went into the process of trying to have me to get my toilet replace... Read More
Michael and Matt were very polite and went right to work. They got my problem fixed and then went into the process of trying to have me to get my toilet replaced but the price is a bit high for me. They also said that I could buy the toilets myself but they would also replace them for me. The quote they gave me is good for 90 days so I am thinking about the replacements. Close
I was able to schedue online the night before and they were here the next morning. I had more than one issue to fix. Blake and his guys were absolutely amazing... Read More
I was able to schedue online the night before and they were here the next morning. I had more than one issue to fix. Blake and his guys were absolutely amazing!! I only expected a quote but when I asked when they could make the four repairs I needed, they did it on the spot!! They were on time and walked me through each repair they made. These guys were also very easy to talk to about the situation. I'd recommend them everyday of the week!! Close
We had Hiller remove and install our new kitchen sink and faucet. Blake was our technician and he was absolutely wonderful. He solved multiple little problems a... Read More
We had Hiller remove and install our new kitchen sink and faucet. Blake was our technician and he was absolutely wonderful. He solved multiple little problems along the way and made sure everything was in great working order. He was kind, professional and extremely knowledgeable. He even took our old sink away. In the future, whenever we need a plumber, we are always going to use Hiller and ask for Blake. Close
Hiller has been a lifesaver. Our AC unit went out on a Sunday evening and they fit us in the next day before our scheduled appointment time. They had our AC bac... Read More
Hiller has been a lifesaver. Our AC unit went out on a Sunday evening and they fit us in the next day before our scheduled appointment time. They had our AC back on and running great and for a very reasonable price. Will recommend these guys to anyone. Close
Brian, the tech got here and had my problem fixed within an hour. It was nice to work with someone who knew right away what the issue was. He told us the part ... Read More
Brian, the tech got here and had my problem fixed within an hour. It was nice to work with someone who knew right away what the issue was. He told us the part we needed, quoted a price and installedit hassle free! He was professional and went above and beyond to help us with our problem. Thank you Brian for the great service and helping us to get our house cool again in such a short time!!! Close
Just had a wonderful customer service experience. I manage a call center for a trucking company, and I was extremely impressed with the customer service I got ... Read More
Just had a wonderful customer service experience. I manage a call center for a trucking company, and I was extremely impressed with the customer service I got from Stephanie at Hiller of Clarksville. Very responsive and communication was on point. What would normally be a nervous conversation to have regarding plumbing repairs were put at ease with such great communication. Thanks! Looking forward to writing another positive review after work completion. Close
Oh what a joy it was to have the pleasure of being serviced by two of the most professional plumber's, Blake and Malik!! Both gentlemen were on time and eage... Read More
Oh what a joy it was to have the pleasure of being serviced by two of the most professional plumber's, Blake and Malik!! Both gentlemen were on time and eager to solve all my plumbing issues! They got right to work and we're able to identify the issue with lightening speed, I was bewildered by their exuding confidence and skill!! Hiller will always be my go to for all systems in my home. Close
We had our water lines replaced. They were fast and professional despite working hard all day. Josue and Jordan were very nice, very knowledgeable, and awesome.... Read More
We had our water lines replaced. They were fast and professional despite working hard all day. Josue and Jordan were very nice, very knowledgeable, and awesome. We appreciate them so much. They kept our home clean despite having to come in and out during a crazy rainstorm. They didn't complain even though one of them was in my crawlspace for 12 hours working his tail off, and the other was intermittently getting soaked going outside. Close
Complete indoor replumb Very courteous, professional and knowledgeable. Arrived when they said they would. Completed all work in a timely manner and left nothin... Read More
Complete indoor replumb Very courteous, professional and knowledgeable. Arrived when they said they would. Completed all work in a timely manner and left nothing to be cleaned up or removed when finished. I could not have found a contractor that would or could do this well for the cost. Would recommend to anyone. Close
On time, responsive and every bit as helpful as the last time I needed them over a decade ago! Addressed and fixed the issue, explained everything, the technici... Read More
On time, responsive and every bit as helpful as the last time I needed them over a decade ago! Addressed and fixed the issue, explained everything, the technician was courteous, articulate and very helpful. Just always a great experience with Hiller, enough to know it's company policy and atmosphere, not isolated incidents. Highly recommend them for any service you need that they furnish. Close
I needed my field lines repaired and risers installed on the inlet and outlet sides of the septic tank. I am so thankful for the work that Hiller did for me. Af... Read More
I needed my field lines repaired and risers installed on the inlet and outlet sides of the septic tank. I am so thankful for the work that Hiller did for me. After going through three companies, Hiller was the only company that was able to come to my rescue. They fixed everything in a matter of two days. They were professional, kept me informed, and cleaned up after their work. I will call them for future plumbing needs. Close
Very honest. Fair price. Went through everything with me so I knew what was going on and what they were doing
Dude showed up on time and had it fixed in a timely manor
Plumbing Services in Clarksville, TN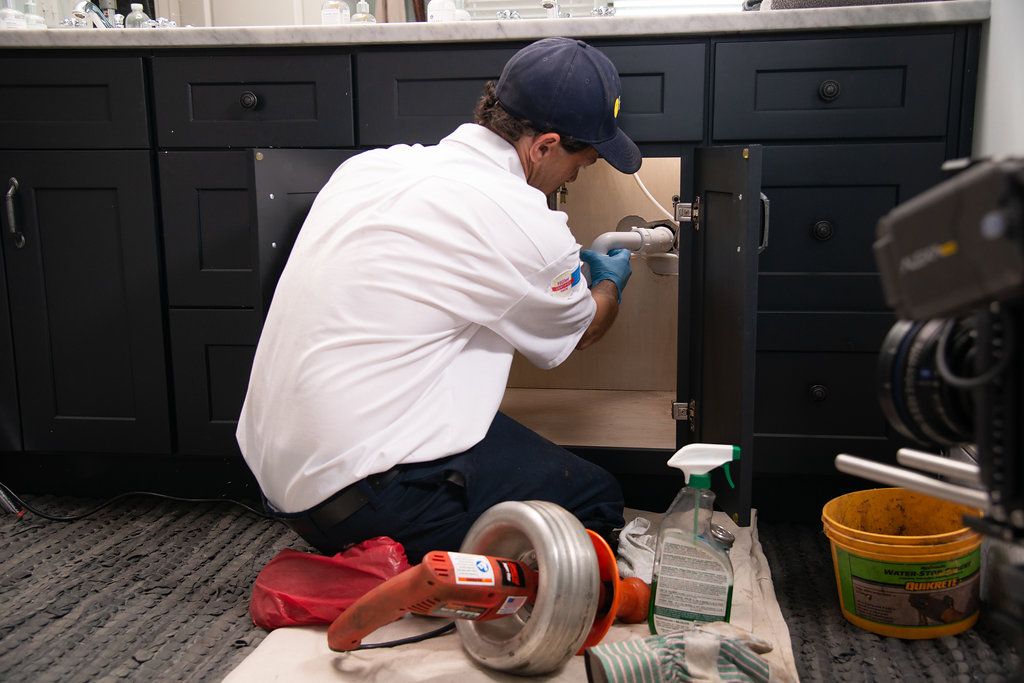 Most of our home amenities are barely a second thought, from washing our hands to taking a shower in the morning. As our plumbing silently works in the background to pump water through our washers, toilets, and sinks people don't usually think about it until something goes wrong. Our homes and businesses rely on that regular availability of water far more than we think, so when it suddenly stops flowing or some other issue pops up, it can be a major hassle. That's where our team of professional plumbers at Hiller in Clarksville comes in.

Hiller's expert team of plumbers in Clarksville are trained and ready to handle any plumbing job any time, including emergency repair services or just routine maintenance on everyday equipment. If you're looking for upgrades or replacements to your current plumbing and accessories, we can help with that too! Don't wait for a catastrophic collapse that leaves water all over your bathroom floor or your water heater completely out of commission. Small issues can get out of hand pretty fast with plumbing, so call the Hiller team right away. We'll make sure your plumbing is set up and working the way it should 24/7.
Get Your Plumbing Back in Working Order
Plumbing is often a bit more complicated than people expect. A bit of pipe here or there, a clogged drain or two. It seems simple, and things like a leaky faucet may not look like a major issue, however, the plumbing in your house is more connected than most people believe. A leaky faucet could signal pressure issues and a larger leak down the line, a clogged drain might back up faster than expected.
No matter what issue you're facing, our plumbing experts in Clarksville will be able to help. They'll start by assessing the problem and resolving any issues before they have a chance to get worse. In the event your water stops running suddenly or you find yourself in need of other emergency plumbing repair services, our Clarksville team is available any time of day or year. We'll be there fast to provide high quality, professional plumbing, and quick repairs.
Prevent Plumbing Issues with Regular Maintenance
Sometimes the best thing you can do for your plumbing is to avoid any major issues completely. While there's no perfect plumbing system that never fails, regular maintenance and routine checkups can help catch small issues early and maintain your systems for much longer. Smaller issues also cause a lot less damage and cost far less to repair, which means preventative maintenance is an ideal investment.

If you're not sure preventative maintenance is right for you, keep an eye out for small changes and avoidable issues. Small spot fixes, even when they're not regular, can either keep those smaller problems in check or tip off a professional plumber that some other issue is the cause. Our professional maintenance services in Clarksville are on hand to provide ongoing assessments, spot repairs, regular maintenance to keep your plumbing in peak conditions for longer.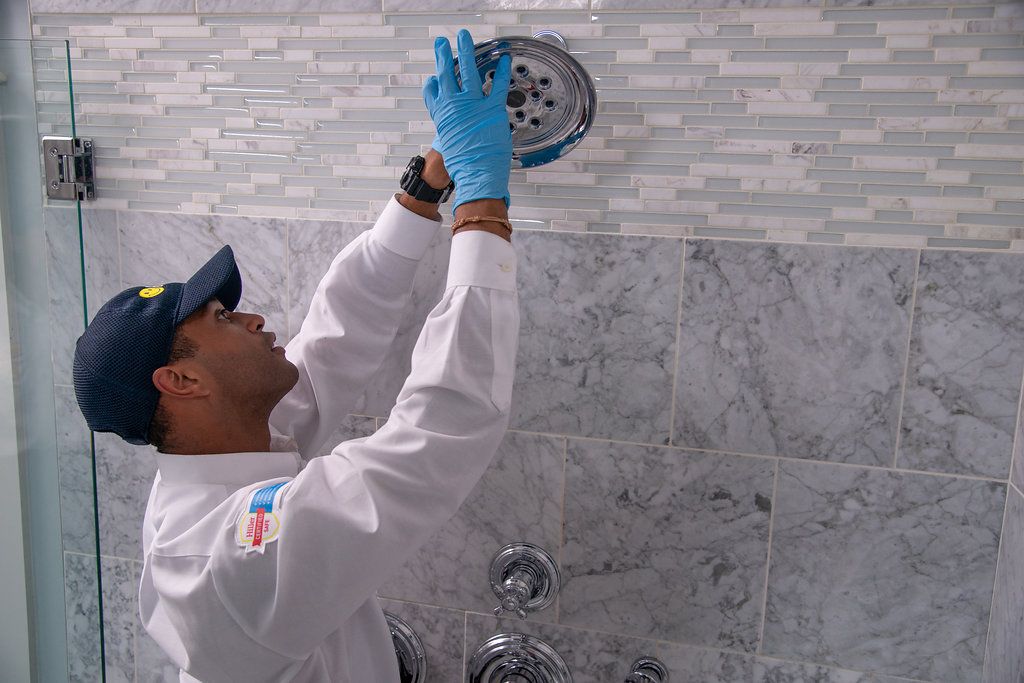 Upgrade Pipes and Plumbing Fixtures
For older systems, breakdowns and leaks can be more frequent. Outdated materials and rust can start to cause more issues with time as well, and poorly maintained systems in older homes might cost more in continual repairs. In any of these cases, it may simply be time to completely replace and renovate certain parts or full plumbing systems to avoid further costs or damages. Fortunately, you can trust our Clarksville plumbing team to provide quick, efficient service and installation for new plumbing, replacement plumbing, and other plumbing based renovations.

For people considering a remodel or extension for their home, we can also help install new fixtures for plumbing. Bathrooms, kitchens, and occasionally in home bars all require solid plumbing and if you're thinking of rearranging the fixtures as well, it's best to rely on a professional. With our experience and team of highly skilled Clarksville plumbers, we can help you install and remodel plumbing upgrades without any issues.
Contact the Hiller Plumbing Team Today
Whenever you need it, day or night, the Hiller plumbing team is ready. You can count on our professional plumbers in Clarksville for all plumbing maintenance, upgrades, and repairs. Just give us a call!
Clarksville Plumbing, HVAC & Electrical Services

(931) 648-4222

1500 Ashland City Rd
Clarksville, TN 37040
Clarksville Plumbing Services
Other Clarksville Plumbing, HVAC & Electrical Services