Looking for a furnace repair or heat pump repair service in Chattanooga? Hiller has you covered. From servicing your heating system to repairing a heater blowing nothing but cold air (!), we are at your service around the clock, any day of the year. That's right, even on holidays or in the middle of the night.
We have served the residents of Tennessee since 1990, and in that time, we have been recognized multiple times for our outstanding performance and customer satisfaction. We have been awarded by the likes of INC 5000, Nashville Business Journal, and Ruud Reliable.
So if you are looking for a reliable company that can take care of your heating system, get in touch with us today. We offer a fully transparent pricing system that makes sure all costs are mentioned and broken down so that you can always control how much you spend. You will receive a full quotation from our technicians after a thorough inspection of the situation.
Full HVAC System Maintenance And Repair, Chattanooga Area
Hiller handles the entire HVAC system and also the electrical and plumbing systems. We provide expert technicians in each category to ensure that you receive our award-winning service each time.
Our contractors are trained and up-to-date on all modern heating systems. They are fully equipped to handle all kinds of installations and heating system repairs, such as furnace repair and heat pump repair in Chattanooga.
With our in-depth experience in the field, you can rest assured that your heating system is in good hands.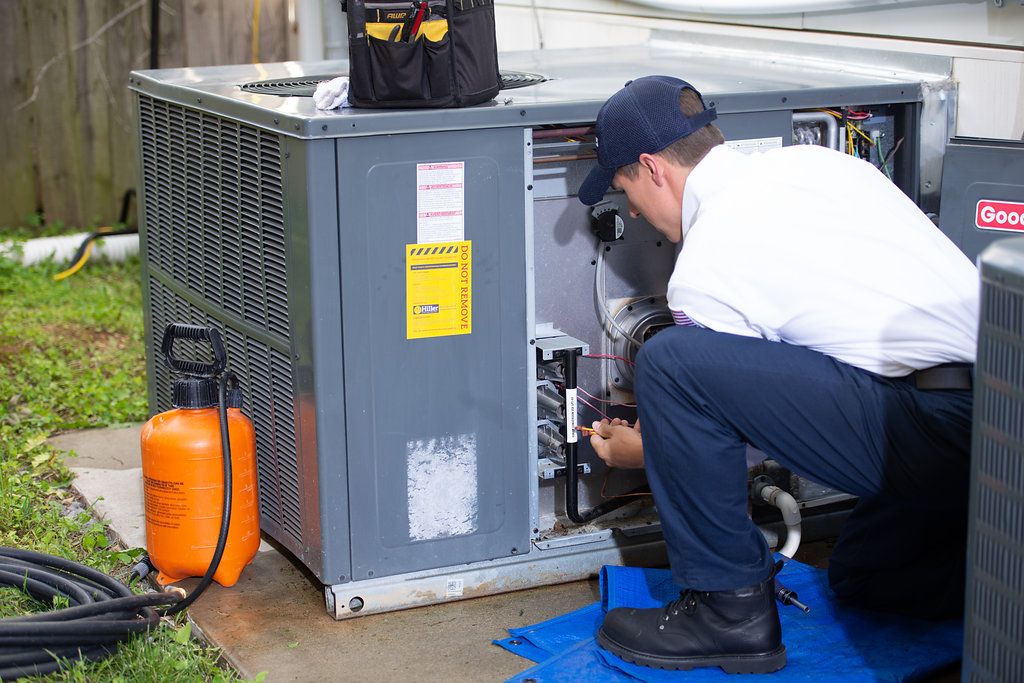 Chattanooga Heater Repair and Maintenance
We specialize in all kinds of heater repair. We are available anytime, be it in the dead of night or the middle of holiday dinner. Repairing a heater is our job, and we do it well. No matter what kind of heater or furnace your property has, our expert technicians can have it up and running in no time. But why wait for something to go wrong?
As our engineers and experienced homeowners know, preventative measures are the best way to ensure no nasty surprises are waiting within your heating system. Don't wait for the unwanted to happen at the worst possible moment. Call our team for an inspection and evaluation today and continue to educate yourself on the importance of maintenance and on-time furnace repair and other heating systems repairs.
You can save money on costly last-minute repairs by making regular maintenance of your heating system a priority in your home or place of business.
Heater and Furnace Replacement
Sometimes an old system is completely beyond repair, and it is better to replace it with a new one. If this is the case, our technicians will give you full details that will allow you to weigh up your options.
Hiller offers professional and reliable heater and furnace installation services. Our services will make it affordable for homeowners to make a serious investment in their property. A good heating system can add to your property's value. The amount added depends on the kind of system that is being installed. The opposite case is also true. A lousy heating system can degrade the value of a property.
We also appreciate how big the decision can be. So, our technicians always try their best to salvage a system if there is any possibility for a safe and reliable way to do so. So before we even broach the topic of replacement, we always explore all the alternatives for recovering the existing system in any way we can.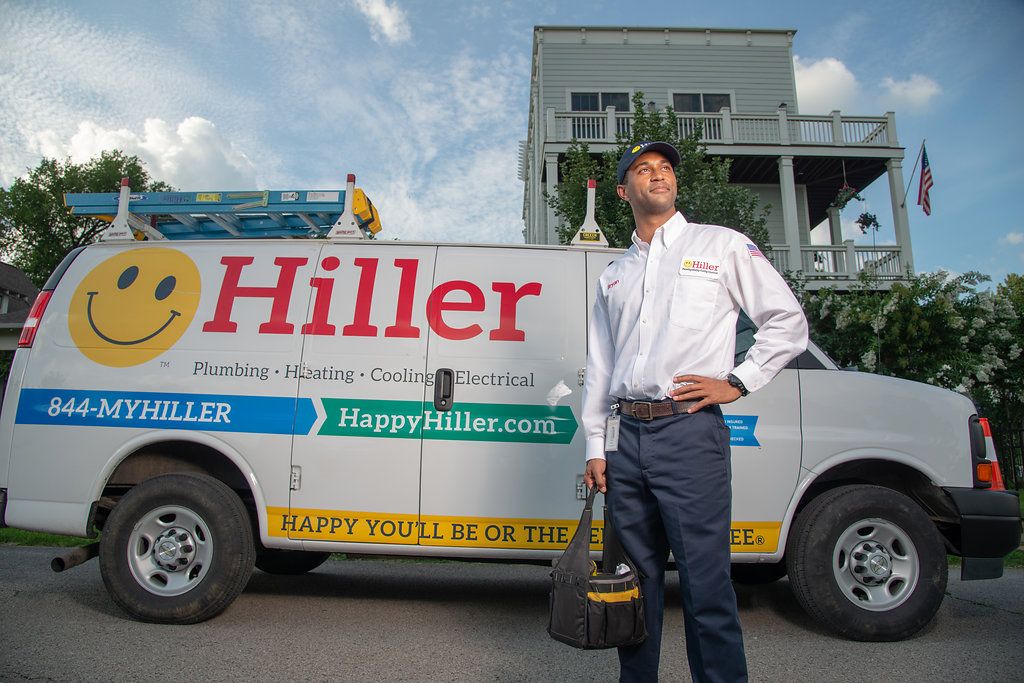 Commercial and Residential HVAC Contractors
Hiller offers both commercial and residential HVAC services. These services ensure a comfortable and safe environment for your family as well as for your employees and customers. We take care of small homes with an old heating system to large commercial buildings with state-of-the-art furnaces and heating systems. Our team of expert technicians can handle it all without skipping a beat.
We provide immediate solutions and not just stop-gap measures, ensuring that our repairs and installations last long before we are needed again. Our round-the-clock service is always available when you need us the most.
We offer some of the most innovative solutions on the market for full automation and remote control of your HVAC system. These solutions make your property a safe haven at any point of the year and any time of the day.
Why Choose Us
Hiller has been around for decades and thus has a proven track record when it comes to heater repairs and all-around HVAC systems expertise. Both homes and businesses have relied on our expert care for all their HVAC requirements. Apart from the several awards and recognitions that we have accrued over time, our dedication to constant improvement is what sets us apart from the competition.
So get in touch today and get a hassle-free quotation from the best heater repair or furnace repair service in Chattanooga, TN.