An air conditioning unit breaking down is stressful and leaves you in uncomfortable temperatures. It can even become a health crisis if it breaks down in scorching weather. You need to rely on a company that you know will be there for you when you need them, as soon as possible, so you can get back to being comfortable in your own home.
Hiller's AC repair services in Chattanooga, TN, utilize professional technicians who know how to get any air conditioning unit up and running quickly. If the AC unit you have is beyond repair, we also provide cooling system installation and maintenance services.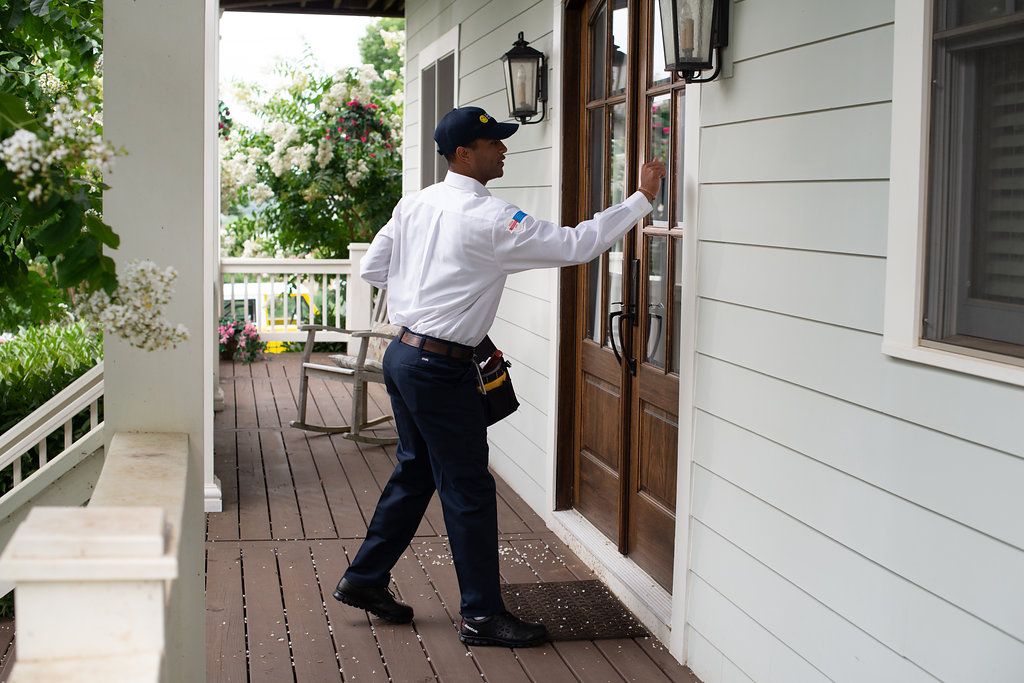 AC Repair Services in Chattanooga
Don't run the risk of performing DIY AC repair. Our certified and experienced technicians repair, replace, install, and maintain all makes and models of air conditioners in Chattanooga. Our team of experts can do it all, from minor repairs to complete system replacements.
Our Chattanooga AC repair and air conditioning installation services ensure that your home won't overheat in the summertime. So to keep your business running and to decrease the interruption to your daily life and routines, we work quickly to get your cooling system up and running. We offer residential and commercial AC repairs in Chattanooga, TN, and our expert teams are available to replace or repair your air conditioning system whenever you need us. 
We send our technicians out when it's convenient for you so that you're never left waiting around for us to show up. We know how hot it can get and don't want you to have to suffer! We'll arrive at a time that you designate based on your schedule, and we're always prepared to provide immediate assistance for cooling system emergencies.
We offer 24/7 service, 365 days a year, so you can feel free to call us when you need us, and you don't have to wait until morning to call for repairs in Chattanooga if your household's air conditioning breaks down overnight. If the air conditioning can't be repaired, we provide AC unit installation as well. So don't let a broken or weak air conditioning stand in the way of running your business or being comfortable in your home. Reach out to one of our certified and friendly technicians today.
Chattanooga AC Emergency Services
There's nothing worse than experiencing an AC breakdown when you least expect it, especially if it's in the middle of the night or on a holiday. But don't worry, Hiller has got your back 24/7, all year round.
We are proud to offer 24-hour emergency AC repair for Chattanooga residents and business owners. No matter the job size, we'll be there in no time to minimize how long you experience the unyielding heat. We want to make sure you're always comfortable, so don't hesitate to call us when you experience any problems with your air conditioning.
Commercial AC Repairs in Chattanooga
Hiller's air conditioning repair service for businesses is always a priority because we want you to succeed while not having to worry about the air conditioning breaking down. We want to ensure your Chattanooga business is always up and running smoothly. We know that problems with your cooling system impact how your business operates. That's why we're dedicated to fixing your air conditioning system as quickly as possible.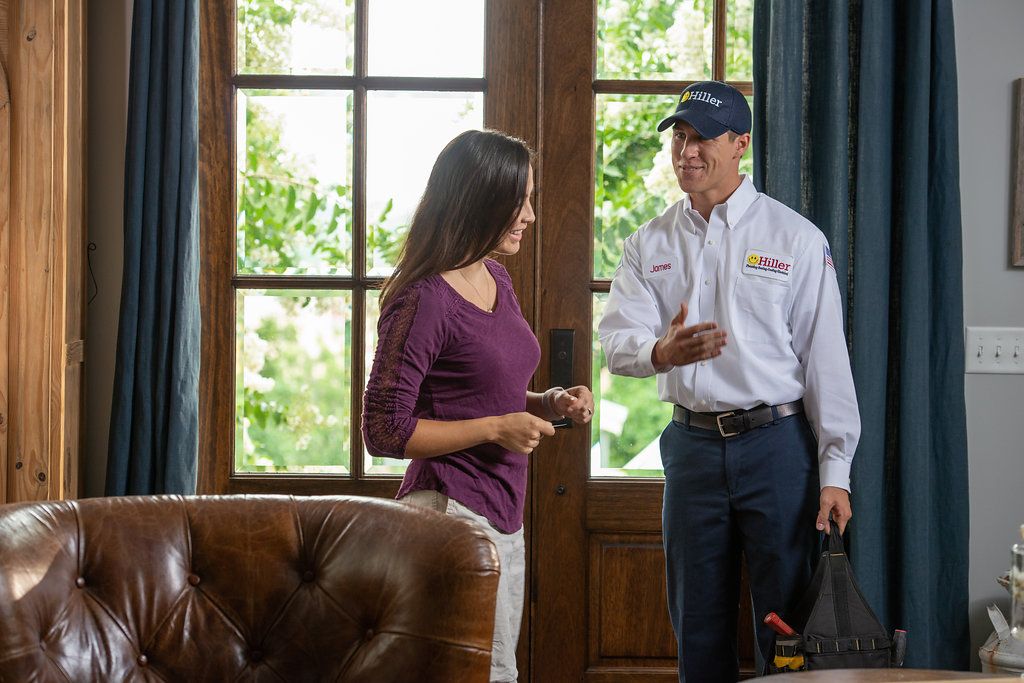 Residential AC Repairs in Chattanooga
Being at home without a fully-functioning AC unit can be miserable, especially in extreme temperatures. If your air conditioning in Chattanooga, TN, breaks down unexpectedly, we're here to help. Our technicians will be out to your home in no time to provide emergency services, so you don't have to suffer in the heat too long. 
We want to make sure you're comfortable and happy in your home, so we will do our best to tune up and replace any air conditioning unit you have as fast as we can. We always work efficiently and clean up after we finish, so you don't have to worry about us making a huge mess for you to take care of after we leave. We'll come out as soon as possible or whenever is convenient for you, so you experience as little interruption to your daily life as possible.
Certified AC Repairs in Chattanooga
You can always count on our Chattanooga air conditioning repair technicians to get the job done right. Our experts always stay up to date with the latest technology and techniques. They are trained to service and install any make and model of an air conditioning unit.
Our certified and trained technicians never give you the run-around or charge you for any part or service you don't need. Our experts always provide you with transparent and fair pricing, communicate with you every step of the way, and never leave a mess behind after they finish. Hiller has served the communities of Tennessee with award-winning HVAC service since 1990.
So no matter if your AC just needs a tune-up or if it needs to be replaced, our team will ensure that your property will be as comfortable as possible. Discover why we're Chattanooga's AC repair experts!