They showed up early, got the problem solved and left no mess. Even allowed me to view the snake cam to see what the long term problem is which i appreciated. I... Read More
They showed up early, got the problem solved and left no mess. Even allowed me to view the snake cam to see what the long term problem is which i appreciated. I felt it was a little high for what amounted to an hours worth of work but I guess you get what you pay for as I've had other bad experiences with extreme messes left behind by their competitors. All in all, recommend and would use again. Close
Fantastic experience with the team from Hiller plumbing and heating. Not only were they able to get out the next day, their team was exceptionally professional ... Read More
Fantastic experience with the team from Hiller plumbing and heating. Not only were they able to get out the next day, their team was exceptionally professional in communicating with us and to plan for the work that needed to be done. Jose and James could not have been more professional, friendly, and informative. They spent the time to explain the options involved in all of the potential costs, and made us comfortable with the decision that we made for the repair. They were both attentive to detail and focused on the job at hand, but made sure that they were engaging and friendly along the way. We have found our new go-to resource for all of our plumbing, heating and cooling needs. Thank you Team Hiller! Close
Matt H. was awesome!! I was really nervous and worried about what needed to be done but he thoroughly explained what had happened and gave options on how to mov... Read More
Matt H. was awesome!! I was really nervous and worried about what needed to be done but he thoroughly explained what had happened and gave options on how to move forward. The scheduling was easy too. Would definitely recommend to others! Close
Jeremy Murphy was awesome. He was punctual, professional, and very knowledgeable. We recently purchased an older home and after living in it for a few months we... Read More
Jeremy Murphy was awesome. He was punctual, professional, and very knowledgeable. We recently purchased an older home and after living in it for a few months we discovered we had several electrical issues, so we scheduled an appointment with Hiller. When Jeremy arrived, he began addressing each and every issue on our list. He was very efficient but at the same time was able to explain each issue and how those issues could be fixed. I was also impressed with Jeremy's ability to immediately identify issues that were missed by a thorough home inspection. Throughout the appointment Jeremey made sure all our questions were answered and all our concerns were addressed. Jeremy was also super friendly. The appointment felt like we were talking to a neighbor, and we really appreciated that. He even impressed our 3-year-old who is now telling us she either wants to be an electrician or an ambulance when she grows up. The positive experience even has us thinking about joining the Hiller Club to help us navigate owning an older home. Close
Called Hiller this afternoon in need of repairing a water leak. From my call with Brittany to Paula giving me update it was a smooth and efficient process. They... Read More
Called Hiller this afternoon in need of repairing a water leak. From my call with Brittany to Paula giving me update it was a smooth and efficient process. They were kind and professional. Cole and Dale were great in getting the leak repaired. They gave us detailed information from pricing to time of job completion. Would definitely call them again for any needs and recommend them to friends. Close
Gage arrived promptly on time, some difficulty encountered retrieving snake but resolved after Mark arrived to assist. The plumbing lines repaired professiona... Read More
Gage arrived promptly on time, some difficulty encountered retrieving snake but resolved after Mark arrived to assist. The plumbing lines repaired professionally. Overall, satisfied with repairs. Close
Gage was friendly and professional. He cleared my drains in a timely manner and even explained that the type of drain stopper in my tub caused lots of blockages... Read More
Gage was friendly and professional. He cleared my drains in a timely manner and even explained that the type of drain stopper in my tub caused lots of blockages. Would definitely use/recommend Hiller in the future for my plumbing needs. Close
Dave was so knowledgeable and experienced. He made sure we understood what we were getting and what we needed. Alec and Wave handled our new install very well a... Read More
Dave was so knowledgeable and experienced. He made sure we understood what we were getting and what we needed. Alec and Wave handled our new install very well also. 10/10 recommend them!! Great experience all the way around. Close
Terrence and James got here on time, showed what the plumbing issue was and was able to repair it very quickly. Would not hesitate to use Hiller again. Very s... Read More
Terrence and James got here on time, showed what the plumbing issue was and was able to repair it very quickly. Would not hesitate to use Hiller again. Very satisfied with their work. Close
Shane was great! He diagnosed the issue and gave us solutions that didn't cost a fortune. We decided to add a maintenance plan because we will be using them a... Read More
Shane was great! He diagnosed the issue and gave us solutions that didn't cost a fortune. We decided to add a maintenance plan because we will be using them again for our house needs. Close
Very helpful! Our hot water heater started leaking all over the place and we called so many places before we found this company who was able to come out same da... Read More
Very helpful! Our hot water heater started leaking all over the place and we called so many places before we found this company who was able to come out same day! They showed up exactly on time and were very friendly! I was so grateful to get the leak stopped and the new water heater installed quickly. Was pricier than I would've hoped, but what plumbing job isn't? Close
These guys done exactly what they said they would do & then some. They never tried to get me to do anything that I had not asked, were on time and was in & out ... Read More
These guys done exactly what they said they would do & then some. They never tried to get me to do anything that I had not asked, were on time and was in & out in a timely manner, the price was exactly what they said it would be. I loved it. Will definitely use Holler again soon probably. Thank You So Very Much Close
Terrence and Jose were fantastic! They were able to get out to me the same day, and were very friendly. The work was done quickly and well, and they cleaned u... Read More
Terrence and Jose were fantastic! They were able to get out to me the same day, and were very friendly. The work was done quickly and well, and they cleaned up after themselves well. Very good experience. Close
Thank you Hiller !! Called them this morning due to my PRV valve going bad and the house pressure shot up to 150 psi. The person Debra that answered the phone w... Read More
Thank you Hiller !! Called them this morning due to my PRV valve going bad and the house pressure shot up to 150 psi. The person Debra that answered the phone was very pleasant and got me scheduled asap. Chris and James were here within an hour and changed out the faulty valve, ,everything works great, very professional and friendly team. Well done !! Thank you !! Close
Terrence and Dale came to check out our leaking expansion tank on our water heater, and they were straight forward and to the point! We were on borrowed time wi... Read More
Terrence and Dale came to check out our leaking expansion tank on our water heater, and they were straight forward and to the point! We were on borrowed time with our 1990s water heater, and they strongly suggested we replaced. We appreciated the directness and honesty vs getting "a patch" by other competitors. They booked us for Friday for a full replacement and we can't wait to have a new water heater installed this week! Close
Scheduling someone to come out was really easy, set an appointment online and got a call for confirmation within minutes. Someone came out the next morning, gav... Read More
Scheduling someone to come out was really easy, set an appointment online and got a call for confirmation within minutes. Someone came out the next morning, gave a quote and scheduled for a project manager to come out. Spoke with the project manager the next morning, got all the services I needed set up and signed for. A team came out the following morning getting everything taken care of. They installed a riser on my septic tank, replaced a field line and pumped the tank. Close
Mark Kirby was friendly, fast and to the point. I appreciated the quick analysis and his helpfulness I'm going above and beyond to offer to replace my filters... Read More
Mark Kirby was friendly, fast and to the point. I appreciated the quick analysis and his helpfulness I'm going above and beyond to offer to replace my filters and clean out the guard outside. Excellent service and would defiantly recommend! Close
Excellent service and cannot near the install tech he was the best. Would highly recommend Hiller over most other ac service company. My house is cool for fi... Read More
Excellent service and cannot near the install tech he was the best. Would highly recommend Hiller over most other ac service company. My house is cool for first time in years. Thank you Close
Our AC wasn't working and we were able to get a tech out in just a few hours. He was very quick, kind, and knowledgeable. We were able to get it fixed and it ... Read More
Our AC wasn't working and we were able to get a tech out in just a few hours. He was very quick, kind, and knowledgeable. We were able to get it fixed and it is running great! Close
Cole was knowledgeable and professional. He was on time and explained the situation clearly. I got the membership which saved money and provides a sense of secu... Read More
Cole was knowledgeable and professional. He was on time and explained the situation clearly. I got the membership which saved money and provides a sense of security for future potential issues. I highly recommend them. Update- again wonderful. Cole and Gage had a hard job that was uncomfortable at best. They were on time and professional. They answered my questions and addressed any issues/concerns I had. Both were fantastic and did a fabulous job. Close
Terrence was friendly and professional, and knew what he was doing. He told us the best/most affordable options and provided quick efficient service. I will def... Read More
Terrence was friendly and professional, and knew what he was doing. He told us the best/most affordable options and provided quick efficient service. I will definitely call them if we have any other problems. Close
Amazing tech was incredibly knowledgeable and friendly. Came out even after calling late (around 8) and worked me into their busy schedule by squeezing me in an... Read More
Amazing tech was incredibly knowledgeable and friendly. Came out even after calling late (around 8) and worked me into their busy schedule by squeezing me in and still got there before 10. Diagnosed the problem, gave me some options, and went to bed with cold a/c!! What else can you ask for!? Close
Scheduling an appointment was quick and easy. I appreciated the friendly customer service. They were also able to come out on the same day, which is always a ... Read More
Scheduling an appointment was quick and easy. I appreciated the friendly customer service. They were also able to come out on the same day, which is always a bonus. Our technician, Shane, was personable, knowledgeable, and patient. Most importantly, he got the job done! Great service! Highly recommend! Close
A/C went out at 8pm, Hiller out about 9:30.. thank goodness...the tech was super nice had all the parts needed to fix..after fixing he did a walk thru to make ... Read More
A/C went out at 8pm, Hiller out about 9:30.. thank goodness...the tech was super nice had all the parts needed to fix..after fixing he did a walk thru to make sure all freon was right and checked all connections.. Great Job Thanks Close
From the initial call to schedule the appt, to the tech (Mark Kirby) arriving, everything was professional. We have used Hiller in the past and because of their... Read More
From the initial call to schedule the appt, to the tech (Mark Kirby) arriving, everything was professional. We have used Hiller in the past and because of their prompt service and professional technicians, we are repeat customers. Mark explained top to bottom the issue and answered any questions I had. Close
I had an excellent experience with Jose and Gage! They are knowledgeable and super nice. And it was fast! I highly recommend using Hiller for your plumbing, HVA... Read More
I had an excellent experience with Jose and Gage! They are knowledgeable and super nice. And it was fast! I highly recommend using Hiller for your plumbing, HVAC and electrical needs. Close
Cole was knowledgeable and professional. He was on time and explained the situation clearly. I got the membership which saved money and provides a sense of secu... Read More
Cole was knowledgeable and professional. He was on time and explained the situation clearly. I got the membership which saved money and provides a sense of security for future potential issues. I highly recommend them. Close
Sonseenahray Hambrick - Smith
Cole was the technician who came to fix our toilet that would not stop running. He was wonderful and diagnosing the situation and resolving it. Great customer s... Read More
Cole was the technician who came to fix our toilet that would not stop running. He was wonderful and diagnosing the situation and resolving it. Great customer service Close
We had a plumbing emergency and called in. They were here within an hour and diagnosed and fixed the issue quickly. They were very knowledgeable and kind. Highl... Read More
We had a plumbing emergency and called in. They were here within an hour and diagnosed and fixed the issue quickly. They were very knowledgeable and kind. Highly recommend! Close
Chris was very helpful, kind, and knowledgeable about resolving our clogged sink. He had all the right tools for the job, was very professional, and even worry... Read More
Chris was very helpful, kind, and knowledgeable about resolving our clogged sink. He had all the right tools for the job, was very professional, and even worry booties in our house. Thank you Chris and Hiller PHC&E! Close
The Hiller crew, from the initial call through the follow up after installation, has been very professional and quick to respond. They worked diligently to get ... Read More
The Hiller crew, from the initial call through the follow up after installation, has been very professional and quick to respond. They worked diligently to get my old unit out and new split installed. The complicated system did not intimidate them! When there was an glitch in the install, they were prompt to return and rectify it. On time, respectful to my space, they cleaned up after not themselves and always made sure I was satisfied. As a new member of the Happy Hiller club, I look forward to doing business with them. Close
We discovered a water leak and our rental service, I'm glad to say, dispatched Jose from Hiller to help us out. It was after 7PM and we have kids, so water is a... Read More
We discovered a water leak and our rental service, I'm glad to say, dispatched Jose from Hiller to help us out. It was after 7PM and we have kids, so water is a concern! Jose arrived quickly, was super friendly, informed us of what the problem was and, even though it was a city issue (broken meter), he took the time to contact his manager and get us the emergency phone number for our city utility service. Highly recommend, thank you Jose and Hiller! Close
HILLER did a great job. Technician was very prompt friendly and very informative on the work being done. Will definitely use again
Jose and Cole fixed our plumbing issue and for first time homebuyers we learned a lot too. I like how they were helpful and professional while being personable.... Read More
Jose and Cole fixed our plumbing issue and for first time homebuyers we learned a lot too. I like how they were helpful and professional while being personable. When they were finished we were relieved we could get back to our day to day routine knowing the work was done well. Don't hesitate to call for their services! Close
Eli and Cole replaced vanity lights, bathroom fans and porch light. They were professional and knowledgeable and worked well as a team. They treated my family a... Read More
Eli and Cole replaced vanity lights, bathroom fans and porch light. They were professional and knowledgeable and worked well as a team. They treated my family and home with respect and care. They cleaned up thoroughly after completion of the work. They removed all debris and even took the boxes and packaging from new fixtures. We are super happy with the job! Close
I was continuously impressed with the customer service at Hiller. From the phone calls, to tech visits, to actual installation. I received prompt, friendly serv... Read More
I was continuously impressed with the customer service at Hiller. From the phone calls, to tech visits, to actual installation. I received prompt, friendly service. 10/10 would highly recommend and will use them for other services in the future. Close
Very quick response. Camera inspection of sewer service line completed within 1.5 hours after my initial phone call. Very professional, knowledgeable, and effic... Read More
Very quick response. Camera inspection of sewer service line completed within 1.5 hours after my initial phone call. Very professional, knowledgeable, and efficient. Provided good description of issues encountered, which is important to this Civil Engineer. Highly recommend this company. Close
Had storm issues which fried several components appliances and central unit wouldn't work when the electrical division arrived I didn't know there were three... Read More
Had storm issues which fried several components appliances and central unit wouldn't work when the electrical division arrived I didn't know there were three divisions they informed me that I needed HVAC so when HVAC come he worked diligently and fix my problem although he left the cover off of my outdoor central unit which I think you know they do pictures of details and I don't understand why that was over looked but that was fixed and then the plumber come out to do the plumbing issues and they wanted 2300 for a drain and so I feel like over all the company is great but I feel like it's overpriced in the plumbing division I was also charged three service calls which I was advised that would be taken off and just a turned into one service call. This company is almost the best, I highly recommend. They send pictures of the technicians and they arrive when they say they will which means a lot.Its Great to know I have a dependable 24/7 very professional company I can rely on!y'! Y'all certainly have my business and Will be who I use in the future for sure.The service techs are the Best ever!! So very professional!! Close
I've now scheduled 3 different services with multiple service persons at Hiller. It's easy to get an appointment. The techs arrive on time and are professiona... Read More
I've now scheduled 3 different services with multiple service persons at Hiller. It's easy to get an appointment. The techs arrive on time and are professional - didn't offer to fix what wasn't broken and economically repaired what was. Kudos to Jose, Mark, Matthew, Nick, Paula and Vonda. Also Cole and Eli did a great job installing my new chandelier from the 20-something foot ceiling! Excellent, fast work! Close
Our central air furnace unit was cutting on and off after a minute of run time. The HVAC electrician was professional and nice and also took a good amount of t... Read More
Our central air furnace unit was cutting on and off after a minute of run time. The HVAC electrician was professional and nice and also took a good amount of time troubleshooting the problem. After testing all components within the unit he came to a conclusion that the wire connections weren't properly connected. Securing and tightening of the connections resulted in the unit running properly. The electrician also gave insight on a new thermostat that he recommended and also warned me of occurrences/problems like this happening again. Given that my unit was a 1995 model I agreed with him. Close
Arrived 15 min early, quick worry free work. I debated on doing the pressure reducer myself, I had even gone as far as pricing them. The price difference and ... Read More
Arrived 15 min early, quick worry free work. I debated on doing the pressure reducer myself, I had even gone as far as pricing them. The price difference and lack of 20 trips to home depot well worth what I paid. Christopher Lively my tech, I will use again! Close
This is the 2nd time I have used Hiller, and have been very pleased both times. Always on time, I like that they text you when the technician is on the way and ... Read More
This is the 2nd time I have used Hiller, and have been very pleased both times. Always on time, I like that they text you when the technician is on the way and send a picture of the technician. Such a wonderful safety factor. Jose was so friendly and explained everything that he would be doing. I definitely recommend anyone that needs plumbing or electrical to give Hiller a call or go online and book an appointment. Close
Nathan and Nick were on time and very thorough in addressing the two outlets that needed attention. They were in and out timely for the issues, and did a thorou... Read More
Nathan and Nick were on time and very thorough in addressing the two outlets that needed attention. They were in and out timely for the issues, and did a thorough safety check as well. They were respectful of all my questions and provided answers that were easily understood. Very respectful of shutting the doors to prevent any of my animals from getting outside too. Very nice gentlemen. I learned that a fuel charge was added as I do not remember that referenced in the initial order setup on the phone. I was made aware at the end of the service call, but paid, just the first time hearing about this from any service hours I had paid for before with other businesses. Close
We had Hiller come out to pump our septic tank and clean and inspect everything. They did a fantastic job and came when they said they would which is not always... Read More
We had Hiller come out to pump our septic tank and clean and inspect everything. They did a fantastic job and came when they said they would which is not always the case with some companies very fair price for the quality work they do. Will most definitely use them again! Close
Hiller Plumbing came and helped me find a leak that I could fix myself. For only a diagnostic charge they were very courteous and professional. I was treated wi... Read More
Hiller Plumbing came and helped me find a leak that I could fix myself. For only a diagnostic charge they were very courteous and professional. I was treated with respect. The plumber was courteous. He offered further service if what we discovered did not solve the problem. Close
Nathan and Eli were our Electricians. Once I shared what was defective, I appreciated Nathan walking me through the process to get a quote, allowing me to revie... Read More
Nathan and Eli were our Electricians. Once I shared what was defective, I appreciated Nathan walking me through the process to get a quote, allowing me to review before moving forward. He explained in detail everything they were going to do. When service was completed, he walked me through everything they had done and demonstrated that everything was now working properly. I was so happy with the service that I went ahead and joined the Happy Hiller Club, which seemed like the way to go to be able to have regular check ups throughout the year, as well as discounted services. If you haven't used Hiller before, what are you waiting on? You'll be glad you did…..and go ahead and join the Happy Hillers while you're at it! Close
Jose Hernandez did a great job doing all the plumbing work we needed. He was very prompt, professional, friendly, efficient, cleaned up any messes. I appreci... Read More
Jose Hernandez did a great job doing all the plumbing work we needed. He was very prompt, professional, friendly, efficient, cleaned up any messes. I appreciate great service with a smile. Thank you for doing a great job! Close
Matthew from Hiller was amazing! We had four technicians come out to do electrical and install a new HVAC system. They where on time and quick. Everyone was ver... Read More
Matthew from Hiller was amazing! We had four technicians come out to do electrical and install a new HVAC system. They where on time and quick. Everyone was very friendly that I have had interactions with at Hiller. I will definitely use them again! Close
Cole did a great job of explaining the problem at hand and what steps he was going to take to fix the issue. He shared what should have been done when the home ... Read More
Cole did a great job of explaining the problem at hand and what steps he was going to take to fix the issue. He shared what should have been done when the home was constructed and correctly repaired the issue. The company responded quickly and the repair was done in a timely manner. I would highly recommend using them. Close
Jose Hernandez did a great job doing all the plumbing work we needed. He was very prompt, professional, friendly, efficient, cleaned up any messes. I appreci... Read More
Jose Hernandez did a great job doing all the plumbing work we needed. He was very prompt, professional, friendly, efficient, cleaned up any messes. I appreciate great service with a smile. James Frost did the electrical work needed in our bathroom remodel and even though everything turned out a little more work than expected, he was also prompt, professional, friendly, efficient and cleaned up any messes. Thank you both for doing a great job! Close
I replaced my thermostat but didn't take a pictured of the old one while it was still wired. I tried and tried to get it and even looked it up on you tube, yo... Read More
I replaced my thermostat but didn't take a pictured of the old one while it was still wired. I tried and tried to get it and even looked it up on you tube, you know, because if it's on you tube, it's the truth. The service call fee was all they charged me, and Nick was the most charming and professional tech. He has to be worn out since they are new to our area and the only other HVAC tech is on vacation. I hope this employer appreciates Nick and all of the other employees, from the initial call to the updates on my appointments. It's a well oiled machine. Close
I called Hiller around lunch and was quickly connected to a very welcoming dispatcher who took notes about my issue and assured me they'd get to me before the... Read More
I called Hiller around lunch and was quickly connected to a very welcoming dispatcher who took notes about my issue and assured me they'd get to me before the end of the day. Ryan (HVAC Tech) showed up within an hour of my call and quickly diagnosed/fixed an electrical issue with fan motor on my HVAC unit. It was a Saturday and I never expected to get such timely service; pleasant surprise. Happy to enthusiastically recommend Hiller and welcome them to Chattanooga! Update: it's one thing to have great service on a single encounter but after having Hiller out again three months later I can affirm same great service. Close
Cole was one of the most professional and friendliest technicians we've met. We had an issue with our garbage disposal not fitting under our new sink and he p... Read More
Cole was one of the most professional and friendliest technicians we've met. We had an issue with our garbage disposal not fitting under our new sink and he patiently and thoroughly explained the options to us and completed his work efficiently and neatly. He was awesome! Hiller worked us in quickly and provided excellent customer service. Close
Wow, can't say enough about this crew. Not only are they knowledgeable and quick these people are super professional. Shoe covers, clean cut, yes sir no sir. ... Read More
Wow, can't say enough about this crew. Not only are they knowledgeable and quick these people are super professional. Shoe covers, clean cut, yes sir no sir. Super impressed with this crew! Close
Thank you all so much for being so kind and fitting us in to your schedule! We are so grateful for the professional experience. We couldn't be happier with ou... Read More
Thank you all so much for being so kind and fitting us in to your schedule! We are so grateful for the professional experience. We couldn't be happier with our experience from start to finish. Close
Pool safety cover tripping breaker! Not able to secure pool against a 3 year old visiting grandchild! Hiller responded quickly understanding the urgency of the ... Read More
Pool safety cover tripping breaker! Not able to secure pool against a 3 year old visiting grandchild! Hiller responded quickly understanding the urgency of the matter and quickly found and fixed the issue! Very pleased with responsiveness, timeliness and efficiency of the Hiller organization! Close
Had Hiller come out to replace a septic field line. They were professional pulled a permit had the job inspected, that gave me peace of mind knowing it was insp... Read More
Had Hiller come out to replace a septic field line. They were professional pulled a permit had the job inspected, that gave me peace of mind knowing it was inspected. Covered up a seeded the yard. Pricing was reasonable. Close
Great service, we needed an extensive home re-wire and new panel/circuit breaker, as well as a completely new connection to the city power grid. Mind you, this... Read More
Great service, we needed an extensive home re-wire and new panel/circuit breaker, as well as a completely new connection to the city power grid. Mind you, this is in an over 100 year old home. They were able to do everything we wanted and needed to bring the electrical system current without doing any damage to the historic home. We even had an issue after the service where one particular item wasn't working and they came out same day and got it done. Close
We called after buying a house and they were out the same day. Mark was awesome, professional, and very helpful in answering all my questions. He pumped our sep... Read More
We called after buying a house and they were out the same day. Mark was awesome, professional, and very helpful in answering all my questions. He pumped our septic tank and was quick too. Mark gets 5 stars! Thanks man! 4 starts is because the truck leaked a decent sized puddle of oil/hydraulic fluid on the driveway that I didn't notice until later in the day. Close
Will was here today yo service my septic system. When the job was bigger than originally anticipated he was quick to reach out to dispatch and get another team ... Read More
Will was here today yo service my septic system. When the job was bigger than originally anticipated he was quick to reach out to dispatch and get another team here to get the job done today without rescheduling. Will was very thorough and informative about my system and the back yard looks great after they had to do some light excavation of the septic area. Thanks Will & Thanks Hiller Plumbing. Close
Great guys! Super professional and kind. They were very timely which is hard to find. They also provided multiple options on how to compete the job.
Hunter, the technician, did an excellent job. Extremely nice and friendly. He knew what the problem was right away, and repaired the pipes under the kitchen sin... Read More
Hunter, the technician, did an excellent job. Extremely nice and friendly. He knew what the problem was right away, and repaired the pipes under the kitchen sink. Everything looks good and is working correctly. Will definitely call and use Hiller and Hunter again. Close
I saw Hiller plumbing on a local noon day show. Took note of them. And when I got a $458.00 water bill, I called them! After having a bad experience with a di... Read More
I saw Hiller plumbing on a local noon day show. Took note of them. And when I got a $458.00 water bill, I called them! After having a bad experience with a different company recently, I was prepared for another one. But I was impressed with Hiller from the initial call on! Jose Fernandez came to our house within a few hours. He was professional, knowledgeable, kind, and kept us informed. The next day a major leak to our house was repaired! Thank you, Jose, and the staff at Hiller Plumbing, for a fantastic experience! Close
Problems and disasters tend to appear at the least convenient times. That is why here at Hiller, we believe in fixing the problem whenever it appears. This can be during holiday dinner or in the middle of the night on the weekend. Don't despair if you are in the dark; call Hiller.
Serving you since 1990, we are an award-winning company recognized by Inc 5000, Ruud Reliable, and the Nashville Business Journal for our top-notch services. When it comes to finding a 24-hour emergency electrician, Chattanooga and its surrounding areas rely on Hiller.
If you need an electrician right this instant, get in touch now and experience the high quality and ultra-fast service that we are known for.
We offer services that include:
Fixing Power Outages – No matter what went wrong, we will quickly restore power to your home. Our experts will also work to avoid such outages in the future.
Electrical Wiring Services – Our team of electricians will install, service, and repair all wiring systems on your property.
Light Fixtures – We will ensure that you are not left in the dark by repairing your light fixtures or installing new ones.
Circuit Breaker – Our electricians will repair your faulty circuit breaker or install a new one if necessary.
Commercial Services – We offer our extensive range of services to commercial buildings and properties.
When Do You Need An Emergency Electrician?
Most homeowners are good with taking care of their electrical systems. They are careful about using the right outlets with the right appliances but do not cause overloads and avoid using faulty products. However, despite their best intentions, electrical systems, like all systems everywhere, tend to need servicing and repair.
Several indicators signal the need for an emergency electrician. If you have frequently blown fuses, high power bills, or constant flickering lights, chances are you need an emergency electrician.
The modern electrical system is a highly evolved one, and often it is layered on top of old and faulty systems. As properties change hands and different technicians are involved in the installations and repairs, systems can often get jumbled up and poorly laid out. Even the best-kept systems often need critical components replaced.
For these reasons, your electrical system might require immediate attention from one of our expert emergency electrical services. Chattanooga relies on our 24/7 emergency electrician team for urgent electrical work that simply cannot wait.
DIY vs. Professional Services: Trust the Experts
If there is one system that should never be tampered with by homeowners who are not trained, it is the electrical system. There is a high risk of physical injury and property damage to avoid, plus there is always the chance of making matters worse. This means you might end up spending more than what you were hoping to save by doing it yourself.
Our team of professional electricians undergoes regular training to keep them updated on the latest innovations in the industry. They also have the advantage of years and years of professional experience in the field. To that end, our experts are equipped with the right tools for the job. All of this goes towards the speedy, safe, and reliable resolution of your electrical troubles.
Choose to be safe when it comes to electrical systems; always trust the professionals and only the professionals.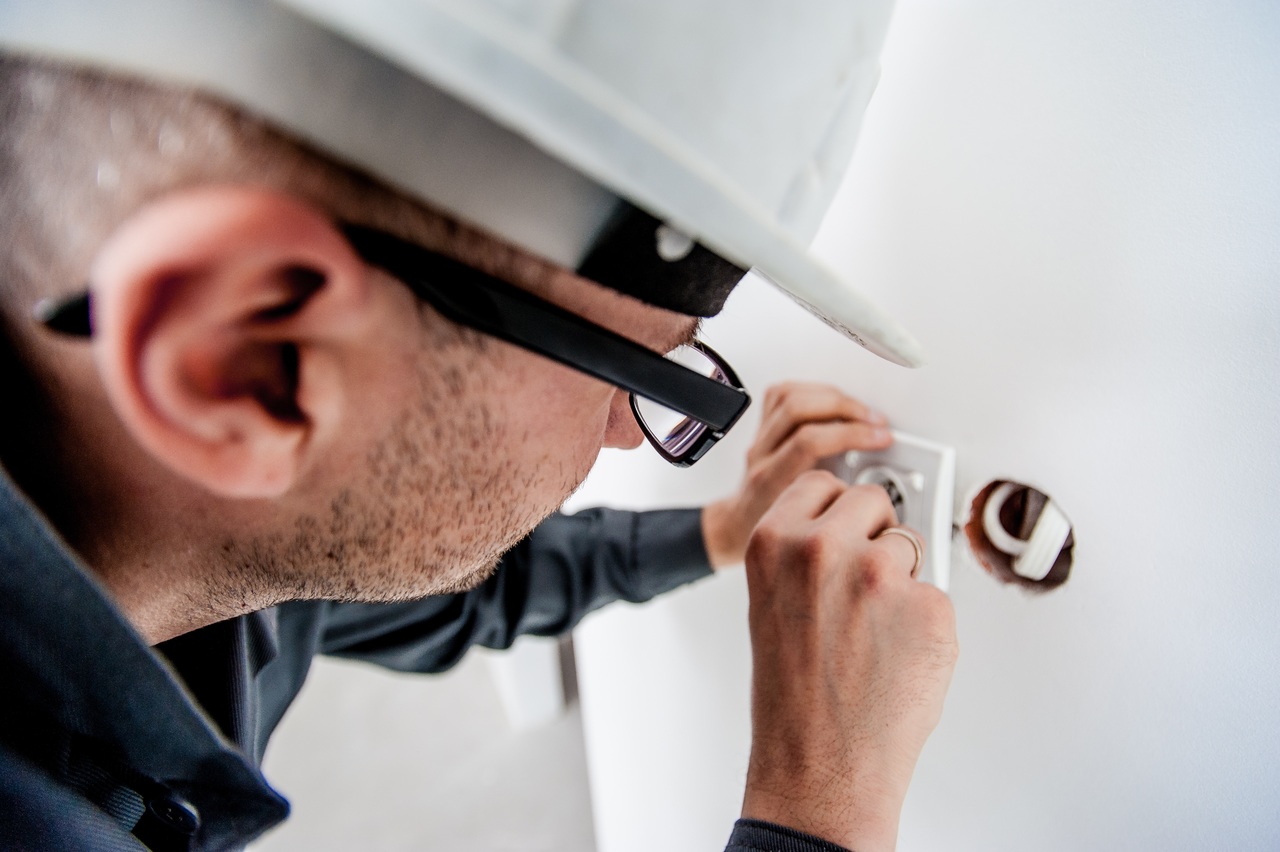 Hire the Best Commercial Electrician, Chattanooga, TN
An urgent electrical problem can be an unwelcome showstopper for your business. Here at Hiller, we understand the need for an emergency electrical repair. Chattanooga business owners have trusted us since 1990 for all their commercial electrician requirements.
Our electricians can handle electrical panels, circuit breaker repairs, electrical wiring, and all other electrical contractor jobs that a commercial property requires. Be it your warehouse or showroom, office, or restaurant, we are here to take care of all your electrical repair services and more.
Emergency Electrical Repair, Chattanooga Residential Electrician Services
Our expert residential electrician team is trained, experienced, and deeply knowledgeable. Their decades of combined experience come to your aid for any emergency electrical repair work.
You can rely on them to take care of all your electrical repair works with great reliability and efficiency. Even when it comes to replacements and new installations, our team offers top-notch service quality and truly transparent pricing.

Why Choose Hiller
We're recognized and awarded by Ruud Reliable, Inc 5000 and the Nashville Business Journal. We are also known locally in the great state of Tennessee for our reliability and honesty since our inception in 1990.
We are one of the few companies that provide emergency electrician services in Chattanooga and perhaps the only one with standards so high. We also offer our Happy Hiller Club membership that comes with a long list of benefits and cost savings for our dedicated patrons.
Chattanooga Plumbing, HVAC, Electrical & Septic Services

(423) 299-6110

7339 Lee Hwy
Chattanooga, TN 37421