Birmingham's Trusted 24-Hour Emergency Plumbers
When emergency plumbing troubles rise in Birmingham, AL, residents have a singular trusted name they dial—Happy Hiller.
Our professional 24 hour plumbers are on standby the entire day with an unwavering commitment to superior service, ensuring that every plumbing issue gets the professional attention it deserves.
Whether you need to clean your drains, upgrade or reline your pipes, fix your sewer or water line; or install a toilet, fixture, or even an advanced system for water purity, our emergency plumbing services cater for all your residential needs.
When Birmingham thinks of 24 hour plumbers, they think of Happy Hiller!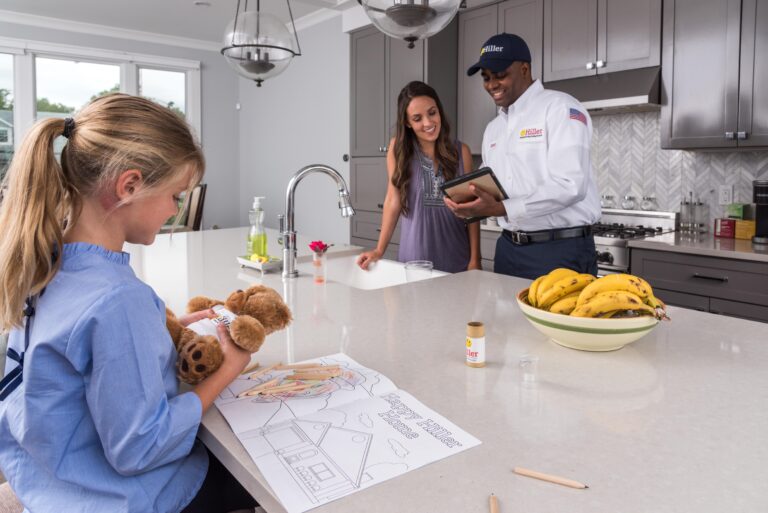 Efficient 24/7 Emergency Plumbing Assistance
No matter the hour or the plumbing issue at hand, Happy Hiller's commitment to Birmingham is evident through our unwavering 24/7 availability.
Our 24 hour plumbers know the stress of dealing with plumbing surprises, that's why we are the best 24 hour emergency plumbers and we are primed for a swift response, ensuring minimal disruption to your routine.
Our 24-hour emergency plumbing services resonate with professionalism and efficiency, upholding our dedication to customer satisfaction. With Happy Hiller, you're not just getting a solution, but an assurance of commitment and quality 24 hour plumbers in Birmingham.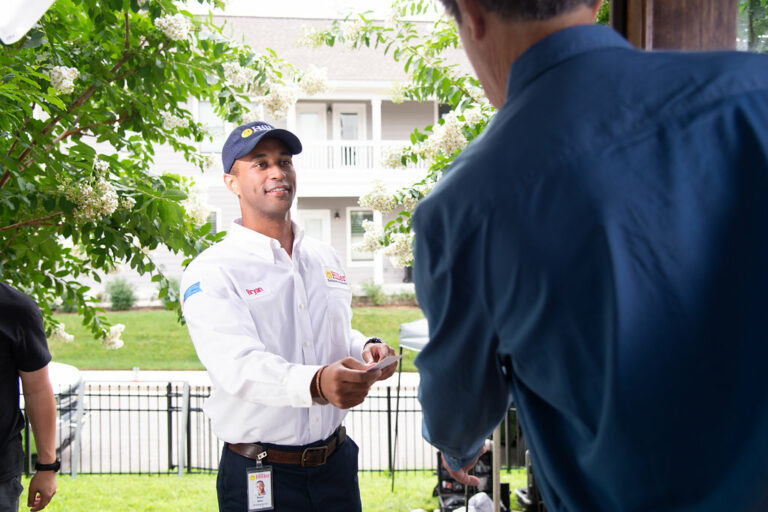 The Best 24 Hour Emergency Plumbers You Could Find
When Birmingham faces a crisis that requires the best 24 hour emergency plumber, Happy Hiller stands tall as a solution. Our 24-hour emergency plumbing contractors consistently demonstrate their skills in handling the intricacies of emergency plumbing service.
With our motto, "Happy you'll be or the service is free", we ensure every emergency plumbing repair exceeds expectations. As Birmingham's top choice among emergency plumbing companies, our promise is clear: round-the-clock comprehensive emergency plumbing service, underscored by commitment and paramount quality in 24 hour plumber service.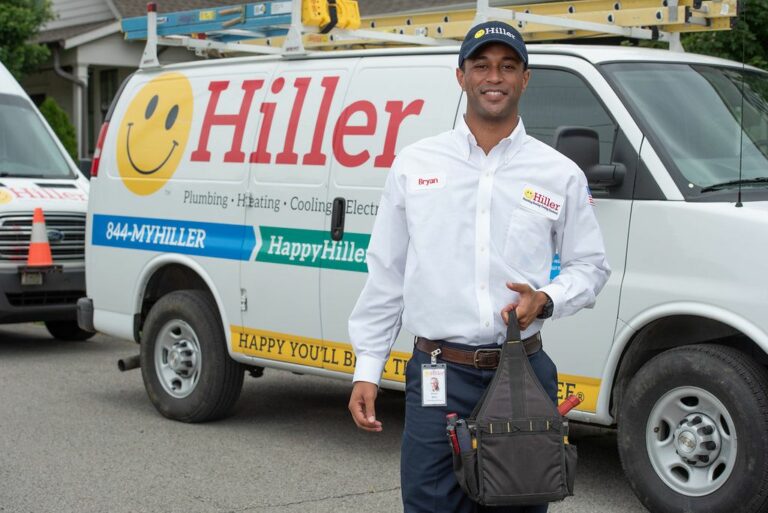 Licensed and Experienced Emergency Plumbers
In Birmingham, Happy Hiller's emergency plumbers are more than just professionals; they're a testament to commitment and quality. Each 24 hour plumber we onboard is licensed, having gone through rigorous training to meet the highest standards in the industry.
Their experience is complemented by our 24-hour emergency plumbing service, always at the ready, and always punctual. Because plumbing issues can happen at any moment, our 24-hour emergency plumbing contractors are here to ensure your peace of mind. At Happy Hiller, quality is our promise, and excellence is our routine.
Signs That You Need an Emergency Plumber's Help
Understanding the signs of a 24/7 plumbing emergency can save you from significant damage. At Happy Hiller, our emergency plumbing service is geared to respond promptly when you need it most. Here are some clear indicators:
Unexpected leaks: Notice unexpected puddles or damp spots? It's a sign of an issue arising that might require an emergency plumber.
Discolored water: If your water turns brown or rusty, it's time to call our local emergency plumber.
Low pressure: A sudden drop in pressure could be due to an emergency plumbing repair need.
Gurgling drains: Odd sounds from your drain? It hints at potential blockages, warranting immediate emergency plumbing service.
Foul odors: Pungent smells suggest possible sewer line problems, a common emergency plumbing concern.
When these signs surface, Birmingham residents trust Happy Hiller for swift, professional solutions. Call us and we'll be happy to assist you!
Having a 24/7 Plumbing Emergency? You Should Do the Following
Navigating a 24/7 plumbing emergency can be stressful. Here's a streamlined guide for those crucial moments:
Turn off the water: At the first sign of a plumbing emergency, shut off the main water valve to mitigate damage.
Avoid electrical appliances: With water leaks, the risk of electrocution is real. Stay clear!
Evaluate and document: Before contacting a 24-hour emergency plumbing contractor, assess the damage and document with photos. This aids both the local emergency plumber and potential insurance claims.
Dial Happy Hiller!: When in need of top-tier 24-hour emergency plumbing services in Birmingham, lean on Happy Hiller. Our local emergency plumbers stand at the ready, equipped with experience and skill.
Stay calm and informed: As your 24-hour emergency plumbing solution, we'll guide you through the process, ensuring peace of mind.
In emergencies, prompt action paired with professional support is key. Trust in Happy Hiller's emergency plumbing service. Act now! Secure expert plumbing care!
Daily Promotion
$99 Drain Cleaning Special
We'll safely remove clogs and debris, so your water flows freely.
Get Promotion
---
Daily Promotion
Fall Clean Up Sale - Clean Water
Get a whole-home water filtration system and descaler for just $6,499!
Get Promotion
Have a Question?
At Happy Hiller in Birmingham, our local emergency plumbers handle various issues for residential settings, including burst pipes, sewer backups, water heater failures, broken faucets, drains, garbage disposals, toilet issues, and more. Our expert 24 hour emergency plumbing contractors are here to assist 24/7!
Certainly! Happy Hiller is both licensed and insured to carry out 24 hour emergency plumbing repair in Birmingham. Holding our seal of licensing means we're recognized for our adherence to strict industry standards and best practices. Additionally, our insurance assures Birmingham clients peace of mind, knowing that they're protected during any 24 hour emergency plumbing services.
Combining our authority in licensing with our commitment to safety through insurance, Happy Hiller stands as Birmingham's top choice for reliable and secure emergency plumbing repair solutions. Trust in our professionalism, and let us be your safeguard in 24/7 plumbing emergencies!
Happy Hiller stands out among Birmingham's emergency plumbing companies. What differentiates us? Our signature guarantee: "Happy you'll be, or the service is free!" This customer-first approach, paired with our round-the-clock emergency plumbing services, ensures Birmingham residents always have swift, reliable assistance.
Unlike others, our commitment isn't just to the task at hand but to overall customer satisfaction. Furthermore, our skilled local emergency plumbers bring unparalleled expertise to every project, from simple repairs to complex installations. When seeking professionalism combined with genuine care, Birmingham locals know Hiller is the first and best call for 24 hour emergency plumbing service needs!
Absolutely! For Birmingham residents looking to sidestep emergency plumbing issues, consider these vital tips:
Regularly inspect pipes and faucets for signs of wear or leaks.
Clean drains periodically to prevent clogs and back-ups.
Insulate pipes during colder months to dodge freezing.
Be mindful of what goes down the drain, avoiding harsh chemicals and sizable debris.
Schedule routine maintenance to identify potential problems early.
By following these guidelines, you can significantly reduce the risk of unexpected emergency plumbing repairs. And remember, if you do encounter a situation, Hiller's local emergency plumber services in Birmingham are always here to assist!
Why Choose Happy Hiller?
Care is Our Core ValueTM
Certified Professional Technicians
Family Owned and Operated Since 1990
Happy You'll Be
Or The Service Is Free™
Welcome to Happy Hiller
Friendly service. Certified Technicians. Your problem, solved.
Happy Hiller is the premier Plumbing, Heating & Cooling and Electric service experts. We proudly serve parts of Tennessee, Kentucky and Alabama. Whether you need emergency services or preventive maintenance, it's all guaranteed. The best techs. The friendliest service. 100% satisfaction.
Learn More
Ruud
Reliable Top 10
Contractors

Nashville Business
Journal Top 25 Fastest Growing
Private Companies

Nashville Business
Journal Best in Business
Award

Nashville Business
Journal Most Admired CEOs
& Their Companies

Nashville
Business Journal
Fast 50
Happy Hiller Offers Emergency Plumbing Services 24/7
Don't let an unexpected emergency ruin your day and your mood. Call us now for emergency plumbing services in Birmingham!
Plumbing, Heating & AC Services
Our confident service technicians will provide you with the solution for any home plumbing, heating or cooling problem. Let us show you how we can make you a happy Hiller customer. Contact your trusted, licensed technician in Birmingham today.
Plumbing
With Hiller, no plumbing repair or service ever needs to become a big deal.
Drain and sewer services, water heater repair, drain cleaning, video pipe inspection, repiping services, leak detection, water treatment and more!
Learn More
Heating & Air Conditioning
Feeling the proverbial heat because of a faulty heating and cooling system?
Reset circuit breaker, remove plugged filter, AC repair, furnace repair, replace line set insulation, install thermostat batteries, clean permanent filler & more!
Learn More