Just like your car, your central air conditioning needs periodic tune-ups. This ensures that your system runs at peak performance and that you pay a lower energy bill each month. Considering the fact that about 50% of your energy costs go to heating and cooling your home, proper maintenance can save you hundreds of dollars every year and reduce breakdowns by up to 95%.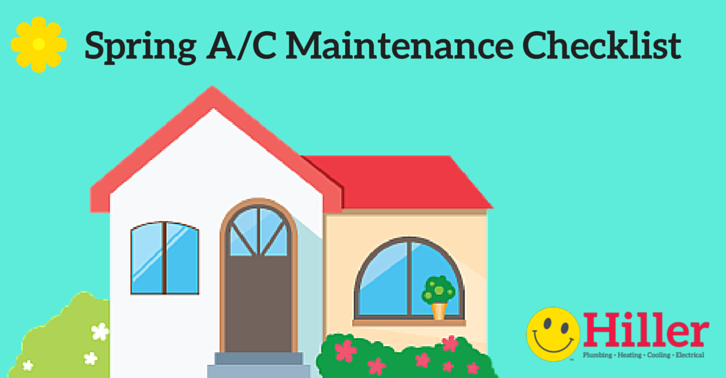 1. Schedule Professional A/C Service from Hiller
A professional air conditioning tune-up will accomplish the things that you can't easily do as a homeowner, such as lubricating moving parts, cleaning and clearing the condensate drain line, tightening electrical connections, checking the refrigerant level, and more.
We recommend that you schedule your professional furnace tune-up in the fall and an air conditioning tune-up in spring. Some benefits of annual HVAC tune-ups include:
Reduced breakdowns

Improved indoor air quality and comfort

Lower energy bills

Valid manufacturer warranties
Schedule your annual A/C service online or sign up for our Hiller Maintenance Plan to ensure these tune-ups occur every year.
2. Change Your Air Filter Regularly
You can also keep your air conditioner running at peak performance by checking your filter every month and replacing or cleaning your filter every 30-90 days. To determine if your filter needs to be cleaned or replaced, hold the filter up to the light. If no light passes through, it's time for a replacement or cleaning!
To stay on top of this task, set a calendar or phone reminder and write the date of replacement on the filter so you always know when it was last changed. Failing to change your air filter can cause your air conditioner to shut off. Without proper airflow, your HVAC system will not work properly. Some newer systems will automatically shut down if the air filter becomes too clogged.  Changing your air filter is a simple thing you can do to ensure your A/C is running properly between service appointments.