Schedule Generator Maintenance

Our annual preventative maintenance program prevents breakdowns and failure when you're relying on your generator to keep your home running. Our certified, trusted generator technicians will inspect and clean your entire system – so it can withstand most storms or outages you encounter.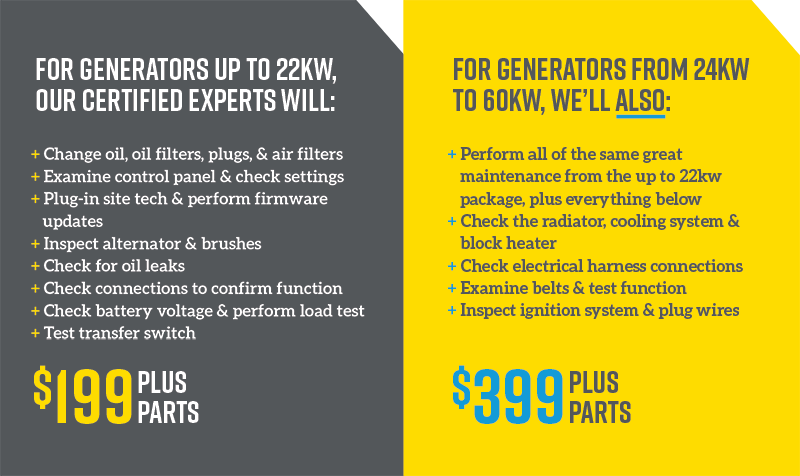 Please call us at 844-694-4553 or fill out the form below to request a highly skilled technician to perform this generator maintenance. Please select your best available date and time below. While we try our best to accommodate all times, there are rare occasions where we will not be able to. Because of this, once you select your date and time, we will contact you after to confirm your appointment.